An original member of The Sopranos cast gave feedback on new prequel film
The Many Saints Of Newark was screened for Steven Van Zandt by creator David Chase.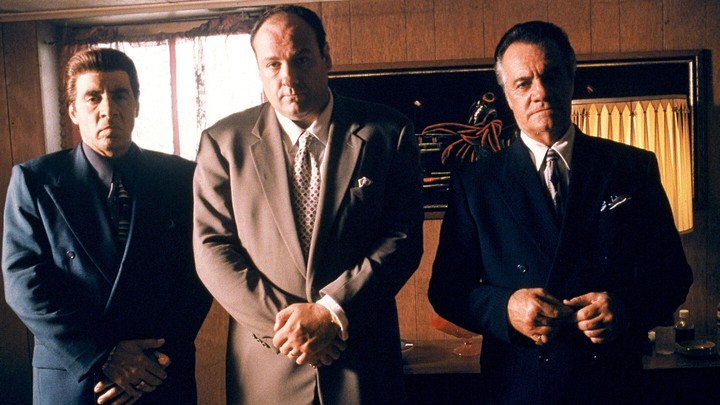 Image courtesy of HBO
The Sopranos star Steven Van Zandt gave feedback on early cuts of upcoming prequel film, The Many Saints of Newark.
The actor memorably played Silvio Dante in the landmark crime drama, which ran from 1999-2007 on HBO, the long-time friend and mob associate of Tony Soprano (James Gandolfini).
Finally releasing this year, The Many Saints of Newark follows a young Tony around 30 years before the original series begins, set in the late 60s and early 70s with the 1967 Newark Riots as a backdrop. In the film, Soprano is played by Michael Gandolfini, the son of late original actor James.
Speaking to SiriusXM, the actor revealed that The Sopranos' creator and showrunner David Chase - who wrote the prequel with Lawrence Konner - screened early cuts of the film for him and his wife Maureen, who also starred on the original series.
"[I was brought in] just as a friend," he revealed. "I saw several of the early cuts. [Chase] has been tinkering with it now for a couple of years. It may be a whole different movie by the time I see it again."
On what specific input he gave, we don't exactly know but one thing he did reveal is that he gave absolutely no notes on the use of music in the film. Which, much like The Sopranos itself, was something of a labour of love for Chase.
The Many Saints of Newark is set for release on October 1 in the US, directed by Alan Taylor, who directed several episodes of the original series. Silvio is also set to appear in the film, played by First Cow actor John Magaro.
Many of the original series' characters are also expected to pop up in the prequel, from Paulie "Walnuts" Gualtieri, Soprano's uncle Junior and the family's villainous matriarch Livia, who will be played by The Conjuring's Vera Farmiga.
Rightly decreed as one of the best TV shows ever created, The Sopranos' mastery of the medium of televisual storytelling has bled into all successive media since its debut more than 20 years ago.
Remembered for its nihilistic themes and comments on masculinity and mental health, a very welcome change in criticism across the last decade has been a focus on many of the female performances across the series, with a newfound appreciation for both the performances of Edie Falco and Drea de Matteo as well as their garish, mob wife fashion too.
Tagged: