Lynn Hershman Leeson, "Seduction", 1985. Black and white photograph, 22 x 29 ⅞ in (56 x 76 cm). Photos courtesy of The New Museum
Lynn Hershman Leeson is the original cyborg artist
Ahead of her solo show 'Twisted' at The New Museum, the artist reflects on the lack of boundaries between our technology and ourselves.
Lynn Hershman Leeson, "Seduction", 1985. Black and white photograph, 22 x 29 ⅞ in (56 x 76 cm). Photos courtesy of The New Museum
"I think all my art is a forebearer to what people are doing now," says artist Lynn Hershman Leeson with a light chuckle and a knowing smile in her Upper East Side apartment earlier this summer. Despite the sweeping nature of this statement, those who know Lynn — who has been working as an artist since the 1960s — know that this couldn't be more true.
Although she's not as well-known outside of the art world, Lynn is a godmother to — and harbinger of — a new legion of contemporary artists using her preferred mediums of artificial intelligence, the internet and performance to interrogate how technology is critical to the way we craft our public personas, illustrating the uncomfortable fact that the boundaries between ourselves and our technology are almost non-existent. Now, nearly 60 years into her artistic practice, The New Museum has curated Twisted, a career-spanning exhibition of Lynn's work, making it the artist's first — and woefully overdue — solo show in New York City.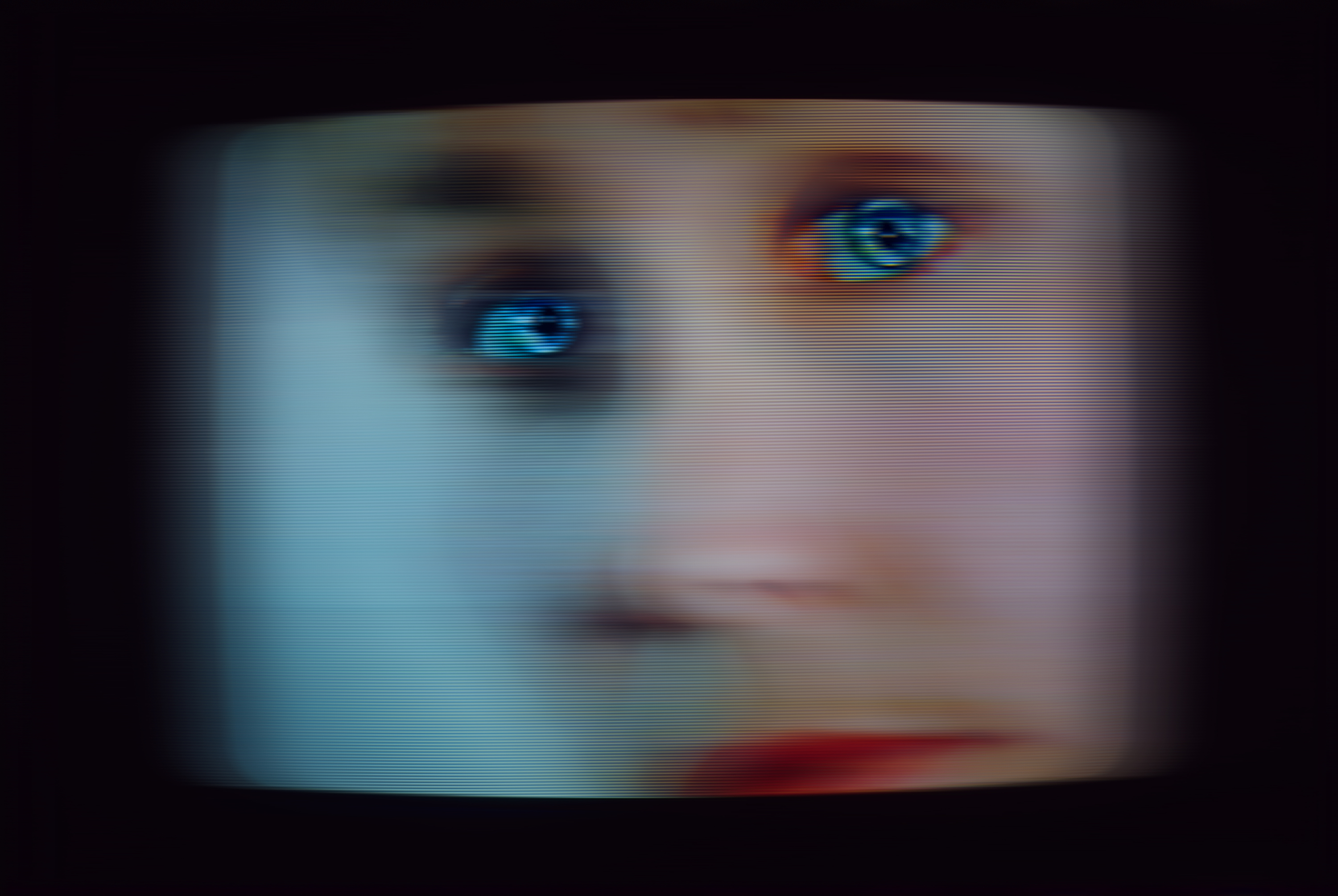 The groundwork for Twisted began years ago as the show was originally slated to open in June 2020. Lynn sees the postponement as a "gift," allowing her and the exhibition's curator Margot Norton to refine the layout and artworks further. For Margot, whose research on Lynn began during her graduate work at Columbia University, the focus of the show was Lynn's inquiry into the cyborg — the half natural, half technological entities that have always been present in her work. In an interview days before the exhibition's opening, Margot told me that she and Lynn "were thinking about the figure of the cyborg and how that has played through Lynn's practice since the very beginning. And especially, that idea of technology, the human body and that intertwined relationship that has become really ever more present with time but has remained a steadfast idea in her work."
As an artist, Lynn Hershman Leeson has been at the forefront of combining art, technology and performance since the mid-60s. Growing up in a household that introduced her to both the arts and biology, Lynn began to experiment with drawings and small wax figures while taking art classes at UCLA. Her studies were interrupted by a life-threatening pregnancy complication called cardiomyopathy, and the intense physical pain and medical interventions that she experienced revived her interest in the delineations between the natural world and technology.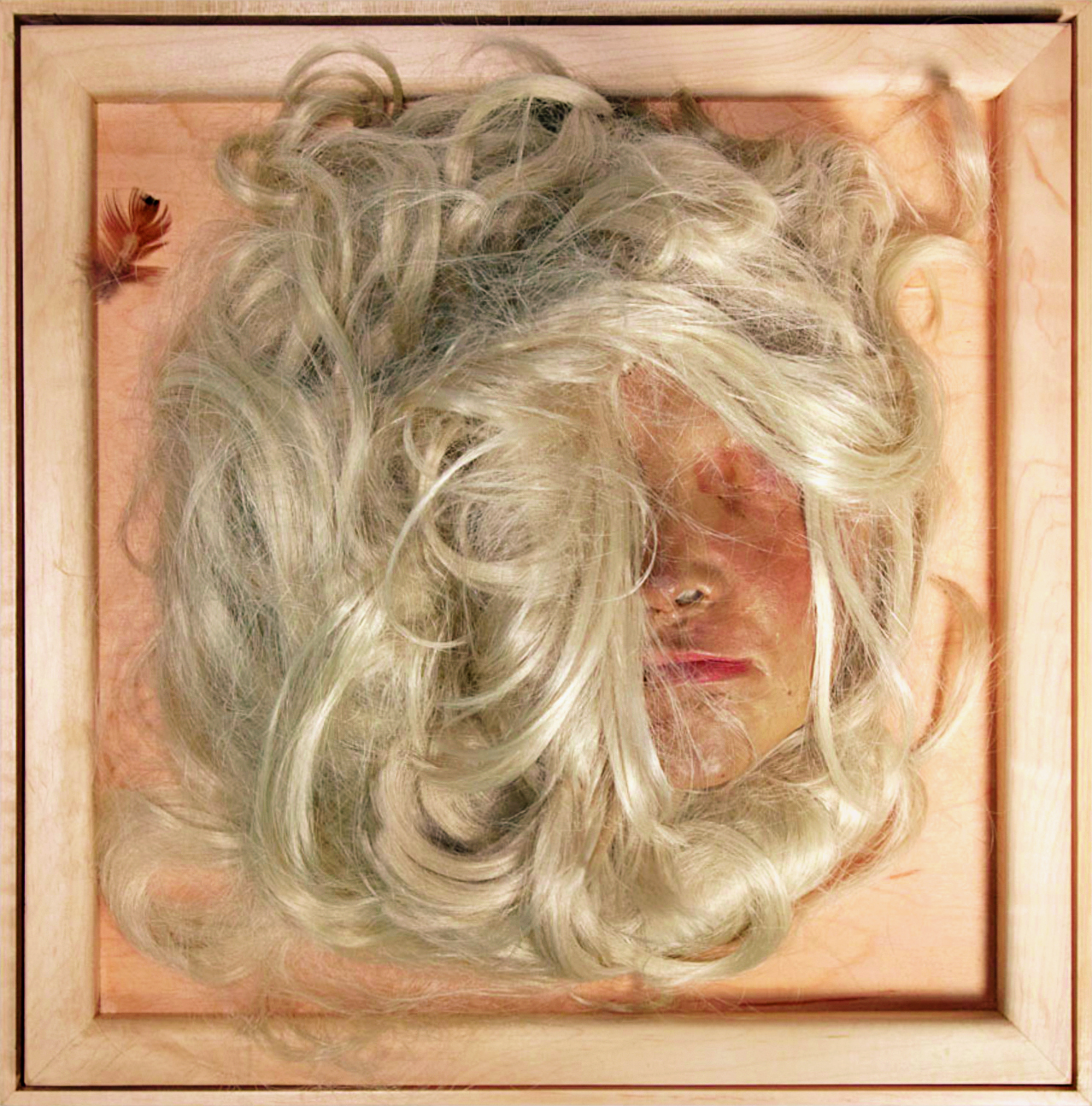 The sculptural works and drawings that she produced following her hospital stay were subversive and disturbing, made all the more alienating to audiences by the fact that Lynn was utilizing technologies like sound recording that were so rarely used in an art context. These works, entitled "Breathing Machines" (1965-68), are the first pieces one sees when they enter Twisted. They are a series of warped wax casts Lynn made of her face in her kitchen. Some of them are adorned with wigs or other ephemera, but the standout pieces include tape recorders that play a track of heavy, labored breath.
When Lynn first exhibited these haunting pieces, she was met with derision from the art world. First shown in 1972 at the Berkeley Museum at the University of California, Berkeley, as part of a showcase of female artists, the "Breathing Machines" were met with such ire from the museum's curator that the show closed a day after its opening. Lynn says that the issue was that sound art had not been recognized by the art world as a serious medium: "nobody would show ["Breathing Machines"] — nobody considered them to be art."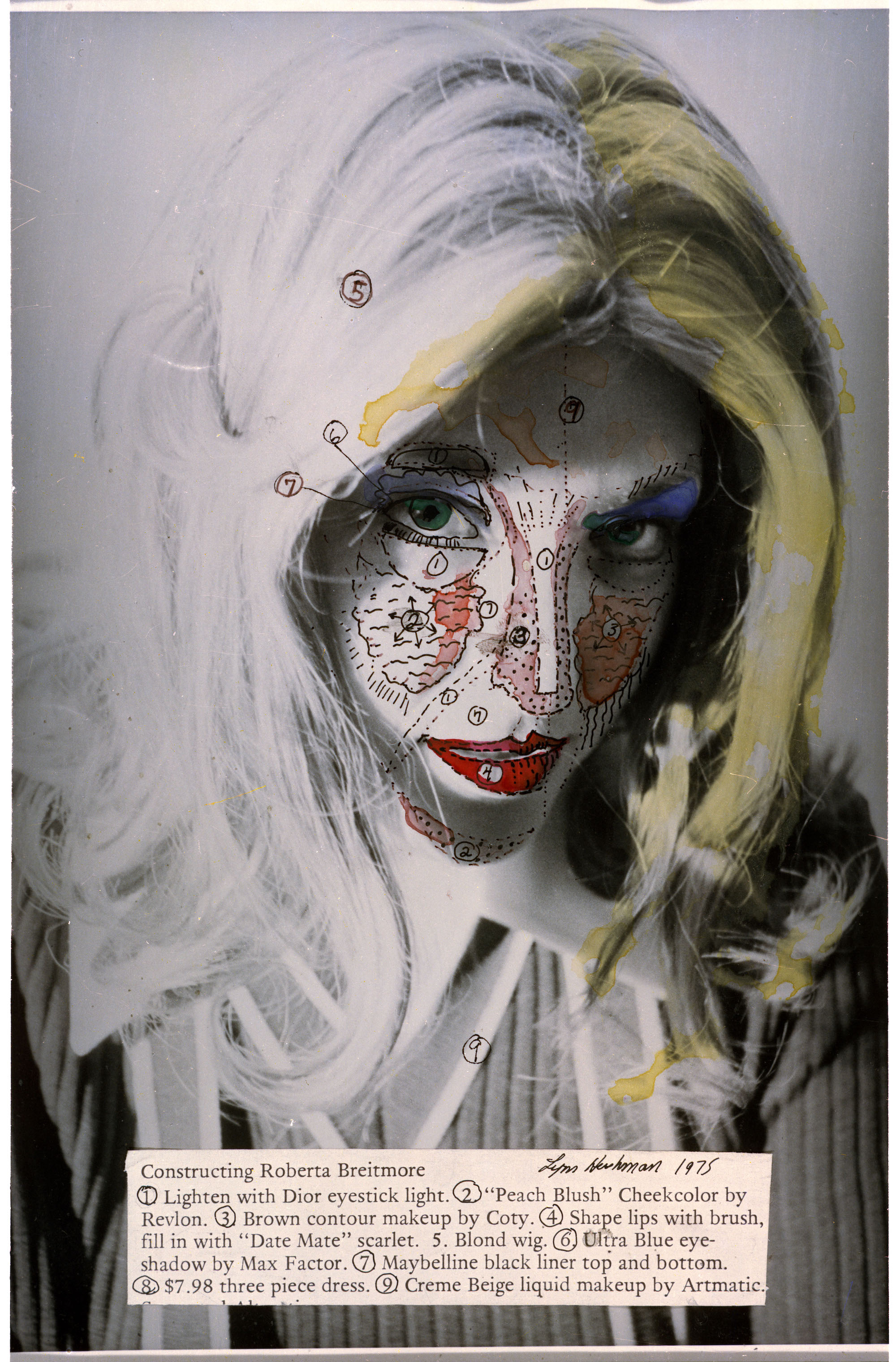 In the 70s and beyond, Lynn would continue her experiments with technology and medium, producing countless performances, films and scientific collaborations that would push the boundaries of art-making while interrogating the blurred boundaries between the natural and synthetic worlds as technology advanced through the decades. Margot describes this as "not an approach to technology as being something other, but being very intertwined with our existence." This connection is reflected in the DNA-esque double helix structure of Twisted's galleries that branch off into two paths: Lynn's solo performances, films and sculptures, and her current projects that look at the cyborg from a lens of bioethics.
An entire room of the exhibition is dedicated to "Roberta Breitmore", an extended performance piece performed by Lynn and others from 1972 to 1979. Over the course of seven years, the artist lived and worked under a persona by the name of Roberta Breitmore in San Francisco. Lynn's performance was the act of creating a composite figure of a woman from scratch and letting her evolve through her interactions in the world. Roberta was, for all intents and purposes, a real woman living in the city — she had a job, roommate, a bank account and a psychologist. Eventually, the idea and performance of Roberta was so realized by Lynn that other performers inhabited the persona as well, crafting a small group of Robertas all existing simultaneously.
Described by Lynn as "becoming witness to a stereotype," crafting "Roberta Breitmore" was almost like creating an analog version of artificial intelligence: as Roberta interacted with her surroundings, the behaviors Lynn and her fellow performers had encoded into the Roberta persona changed over time. The remnants of this performance are the nearly encyclopedic paper trails of forms, photographs, diaries and bills left behind by those involved in the performance — analogous to the biological material or codes that Leeson would use to create the other pieces in her exhibition such as the online artificial intelligence project "Agent Ruby" (1998-2002) that still functions as a chat-bot or "The Infinity Engine: Room #8" (2018-2021), a project in which the digital information of Twisted was encoded in binary and translated into DNA molecules.
Lynn's earliest experiments with the internet and artificial intelligence were once dismissed by the art world, but now, everyone else is finally catching up. With the pandemic making gallery space inaccessible and moving day-to-day interactions to digital realms, the art market and digital artists are embracing the technologies that Lynn has championed for decades. Margot says that "it's eye opening to see… how early on she was interested in engaging with media that was completely not embraced in an art context — wasn't even known in an arts context." In Twisted's accompanying catalogue, one of the foremost practitioners of internet art, Martine Syms, writes an ode to Lynn, noting the importance of her video pieces such as "The Electronic Diaries" (1984-2019) in discussing the persona and "[showing] how a person can become a character. How one might play into a stereotype to be legible. How I might perform an archetype to be seen. It is a public intimacy. We need more of that."
For many, Twisted will be an introduction to Lynn Hershman Leeson's vital work, but the effects of Lynn's work are already visible everywhere, from NFTs to digital exhibitions and beyond. It is impossible to contain her influence to a single exhibition because the truth of her art — that technology is an extension of natural life, bringing with it all of humankind's possibility for good, evil and ambivalence — is all around us.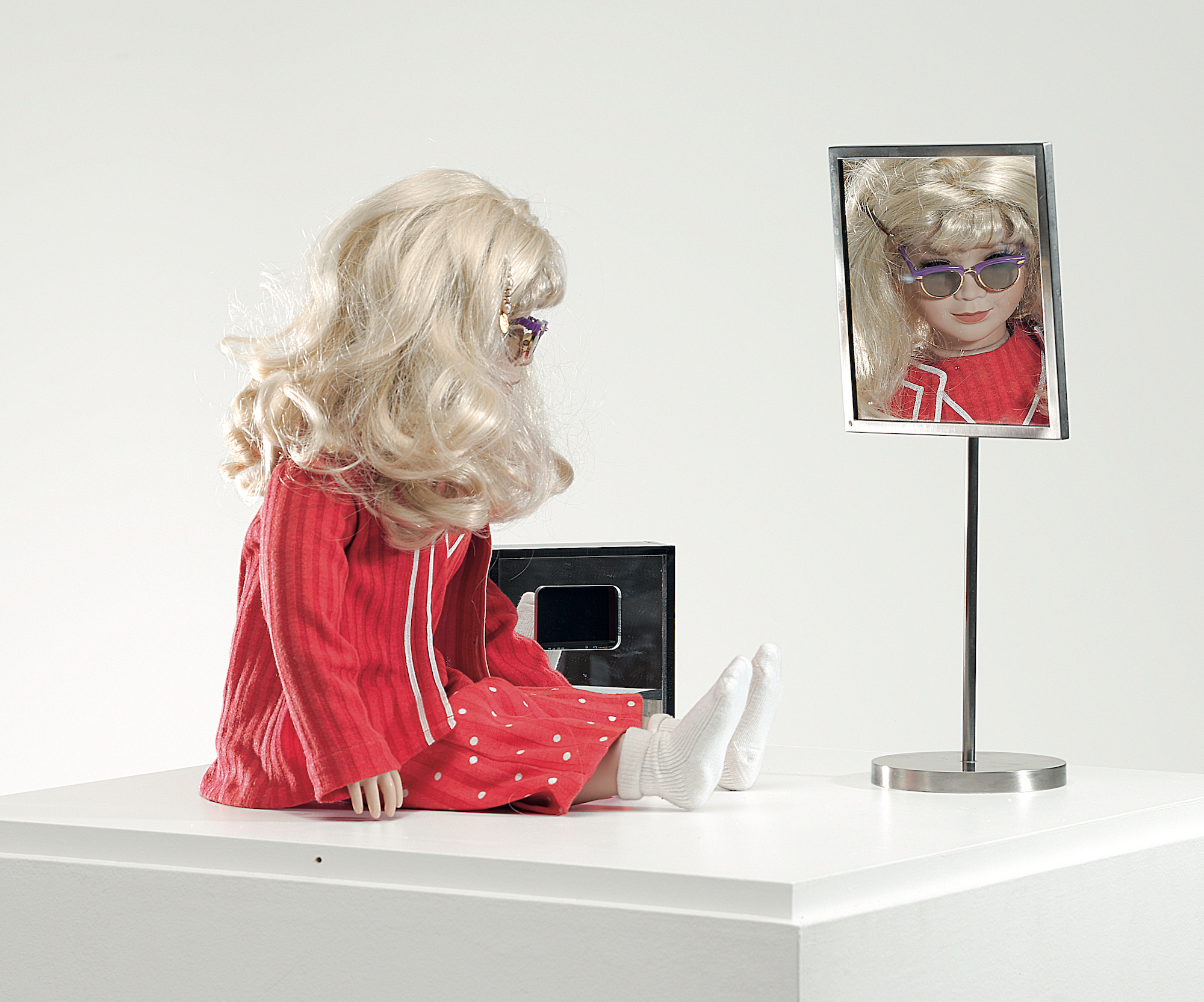 Twisted is currently on view at The New Museum in New York City through October 3. Follow i-D on Instagram and TikTok for more art.
Tagged: