Billie Eilish just came through with some seriously good life advice
How to stay inspired and keep creative, according to our 'Happier Than Ever' overlord.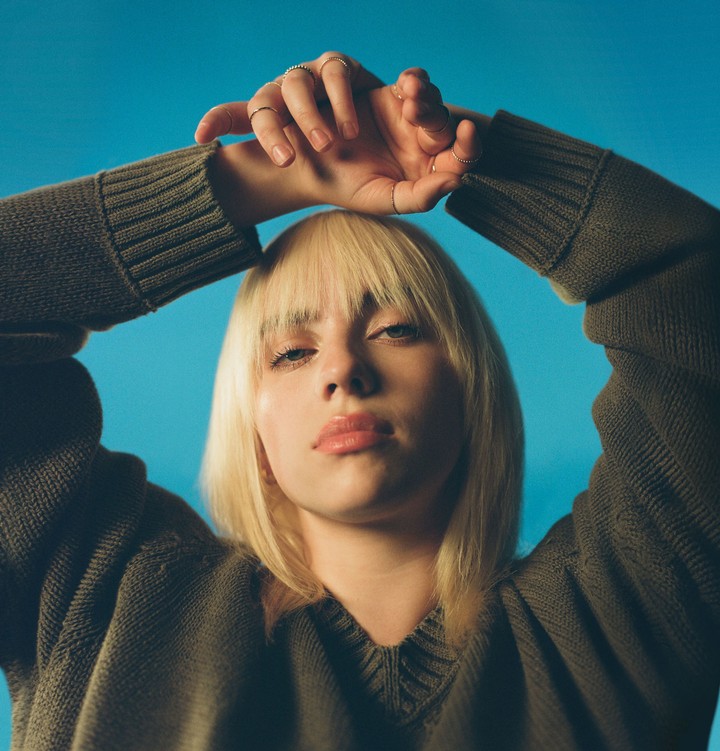 Photography Chantal Anderson
It is a universally acknowledged truth that a year of limited social interaction, remote learning and financial uncertainty isn't a recipe for creative success. You know who understands how you feel in that department? Billie Eilish. Sure, the 19-year-old might've made a whole album and a lot of money since life got put on pause, but anyone who has watched R.J. Cutler's Apple TV+ documentary, The World's a Little Blurry, will have witnessed the star struggle through her songwriting process and doubt herself, before making it out the other side.
Clearly keen to pass on some life lessons, Billie has teamed up with Deutsche Telekom on Project Futureproof, which is centred around an app designed to help Gen Z explore potential career paths — including those in the creative industries. "The future feels uncertain," says the seven-time Grammy Award winner, "but I'm always inspired by what our generation is able to achieve in the face of so many different challenges". As part of the project, Billie muses on her experiences and shares her advice on the importance of self-care, retaining your own integrity, and not letting yourself get complacent.
So whether you follow them to the letter, repeat them daily as positive affirmations or get them printed across heart-shaped wooden blocks to hand out as gifts to your most cheugy friends, here are four inspirational Billie Eilish quotes that might just change your life.


1. "I find that even small things help when my schedule is packed. I make sure to take lots of baths and eat lots of chocolate. Even finding an hour a day for yourself makes everything else feel more bearable."

2. "Do whatever is going to make you the most proud of yourself, and not what someone else is going to be proud of. You have to be able to stand by your work or your art, so make sure it's completely reflective of you."
3. "I'm always working to do better, or outdo what I've done before. I never want to get complacent, so I think I'm motivated by how I can keep growing and evolving as an artist. I also want to use my platform to make positive and meaningful change in the world, so I'm motivated by how I can do that."
4. "I stay inspired by myself and what I think is possible to achieve. Of course, I take inspiration from everyone and everything around me, but I think it's important to know your worth and be excited by your own potential."