The most iconic mafia wife fashion moments
From Karen Hill to Carmela Soprano, these women walked so that TikTok influencers of 2021 could run.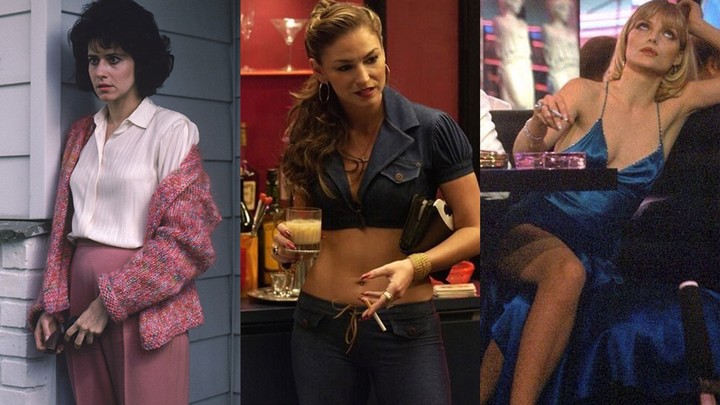 If I said, "tiger-print, french tip manicures, square necklines and stacked gold jewellery", would I be describing the way a 2021 TikTok influencer dresses, or almost any woman character from any mafia film or TV show in a 30-year time period? In the past year, pandemic- and y2k-inspired fashion has flourished, and style cycles are moving faster than ever. But still, the proper sartorial dues have not been paid to Adriana La Cerva (The Sopranos), Karen Hill (Goodfellas) and Elvira Hancock (Scarface). These women walked so that House of Sunny could run.
'Garish' is probably the best unifying word for the women of this genre, and certainly there's a shared aesthetic going on there. However, each of these women is also the best indicators of the individual contexts that they appear in. The male characters surrounding them, no matter what time period they are representing, barely deviate from the smart or smart-casual uniform of Hollywood's mob aesthetic (although we do get treated to a few stellar tracksuits in The Sopranos). On the other hand, the women and their clothes allow us to place these stories within their time and place settings, as well as reflecting male character arcs in this overwhelmingly masculine genre.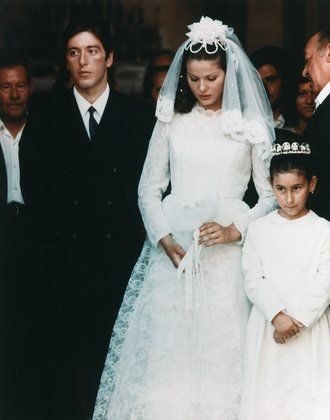 The women of 'The Godfather'
Take Michael Corleone's character journey in Francis Ford Coppola's The Godfather (1972), for example. Originally the only 'straight' member of his Mafia family, Michael makes his first kill and then flees America for his father's Sicily. There he meets and marries Apollonia Vitelli, who is quickly killed, enabling Michael to become the revenge-fuelled, angry mob leader that he never intended to be. The destruction of her purity and youth, best represented in her clothing, is one justification for this.
Costume designer Anna Hill Johnstone makes sure that Apollonia's traditional community and strict upbringing are reflected in her clothes, especially in her wedding dress. It is overlaid with incredible Italian lace and set off with a short veil and headpiece. The costuming is a stark contrast to Michael's sister Connie's own wedding dress, worn when she marries abuser Carlos at the beginning of the film. Visually, there's a lot going on with Connie's dress -- a huge veil, huge sleeves and a huge amount of silk cinched in on a tiny waist. She is the epitome of the Italian-American nouveau-riche, the foil to Apollonia's innocence and tradition.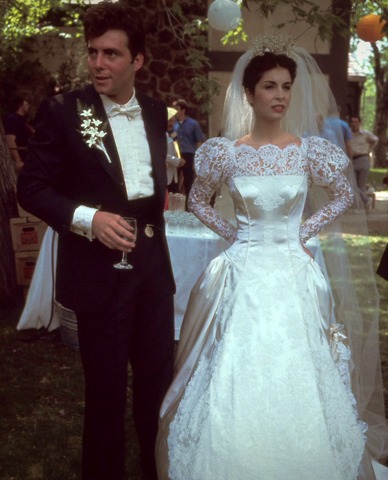 Interestingly, it is Apollonia's dress that has stood the test of time; the high neckline and straight cut look as though they are straight off an influencer's Instagram feed, and her short veil resembles that of recently-married Ariana Grande's Vera Wang headpiece.
The women of 'Scarface'
Most of the women across the organised crime genre are more like Connie than they are Apollonia. Apollonia's modesty couldn't be further away, for instance, from Scarface's Elvira Hancock, with her incredibly deep necklines, including one of the chicest outfits you will ever lay your eyes on: a white deep cut jacket with matching skirt and huge sunglasses. The necklines go to incredible depths throughout the film, usually in jewel tone dresses that reflect the bright Miami nightlife that Al Pacino's Tony Montana seeks to dominate — pre-dating the recently revived skimpy sequin dress that Paris Hilton wore for her 21st birthday by around 20 years. Scarface's costume designer Patricia Norris, who sadly passed away in 2015, also worked on Twin Peaks, showing a real eye for tone and setting across her career.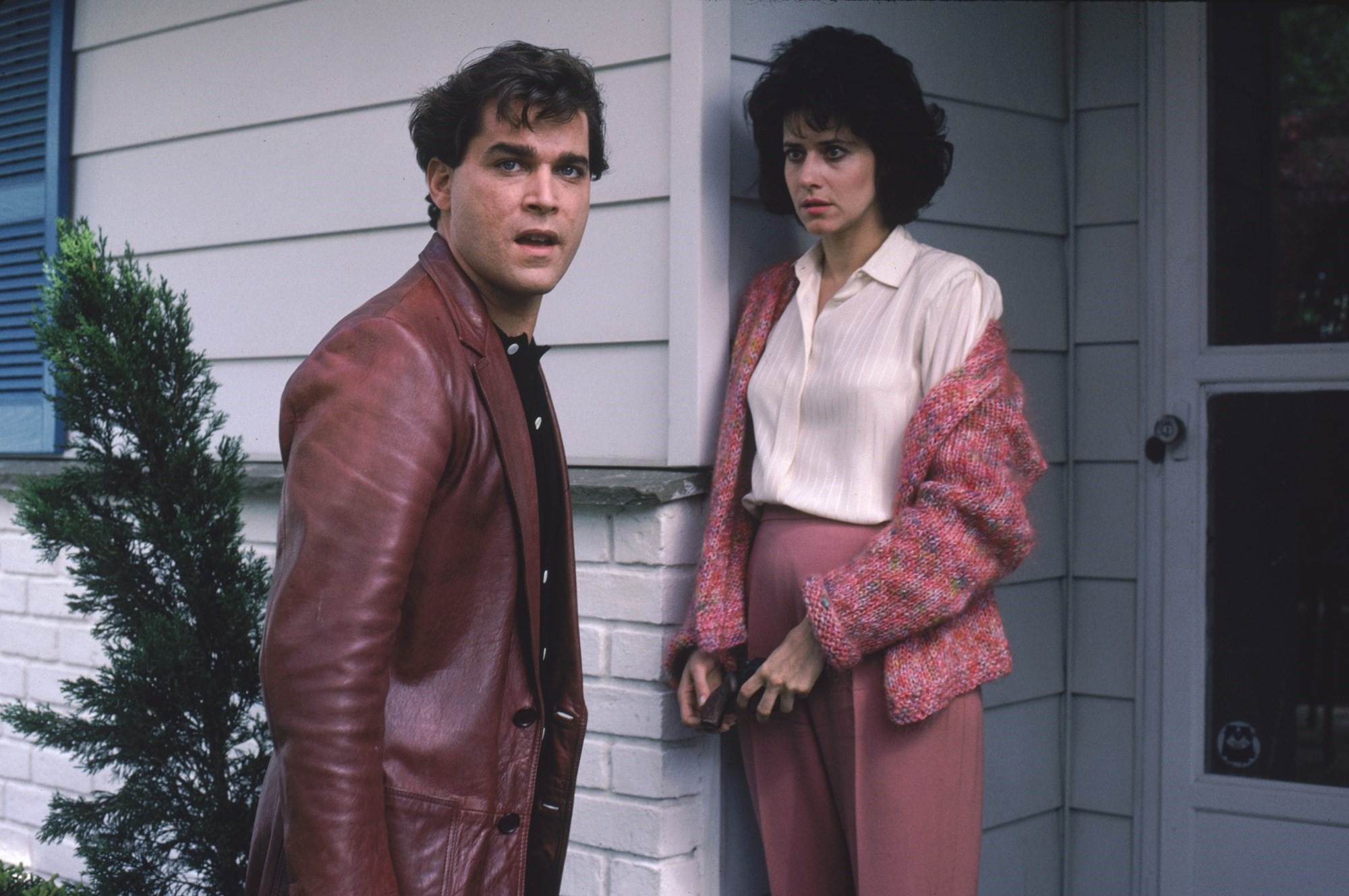 The women of 'Goodfellas'
Despite the hyper-masculinity of its subject matter and the majority of its featured players, it's often overlooked that Goodfellas has a cast of major and minor women characters, and every single one of them is incredibly dressed. Richard Bruno won a BAFTA for his costume design on the film and it's easy to see why, if only for Karen Hill, the long-suffering wife of protagonist Henry.
Karen goes on a fashion journey of her own across the decades-spanning Scorsese film; from being a fairly green young woman during the early days of her marriage to a cocaine-addicted, perm-having, leather jacket-wearing ride-or-die — from her 60s matching pink trousers and knitted cardigan to her 80s perm and black-and-white polka dot midi dress. These aren't cheap — when she tells Henry she wants to go shopping, she shows him how much money she needs by saying "this much" and holding her fingers two inches apart.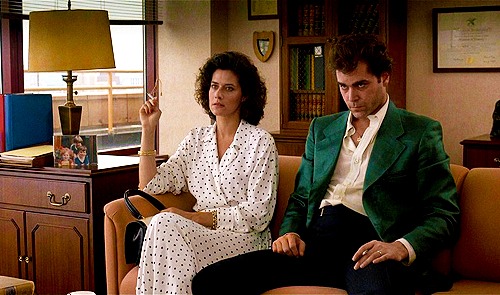 Karen's style is so central to her characterisation that eventually she is nearly killed by her own expensive taste. Towards the end of the film, she goes to look at some Dior dresses that Robert De Niro's Jimmy tells her he has scored — soon realising that she's probably about to get whacked.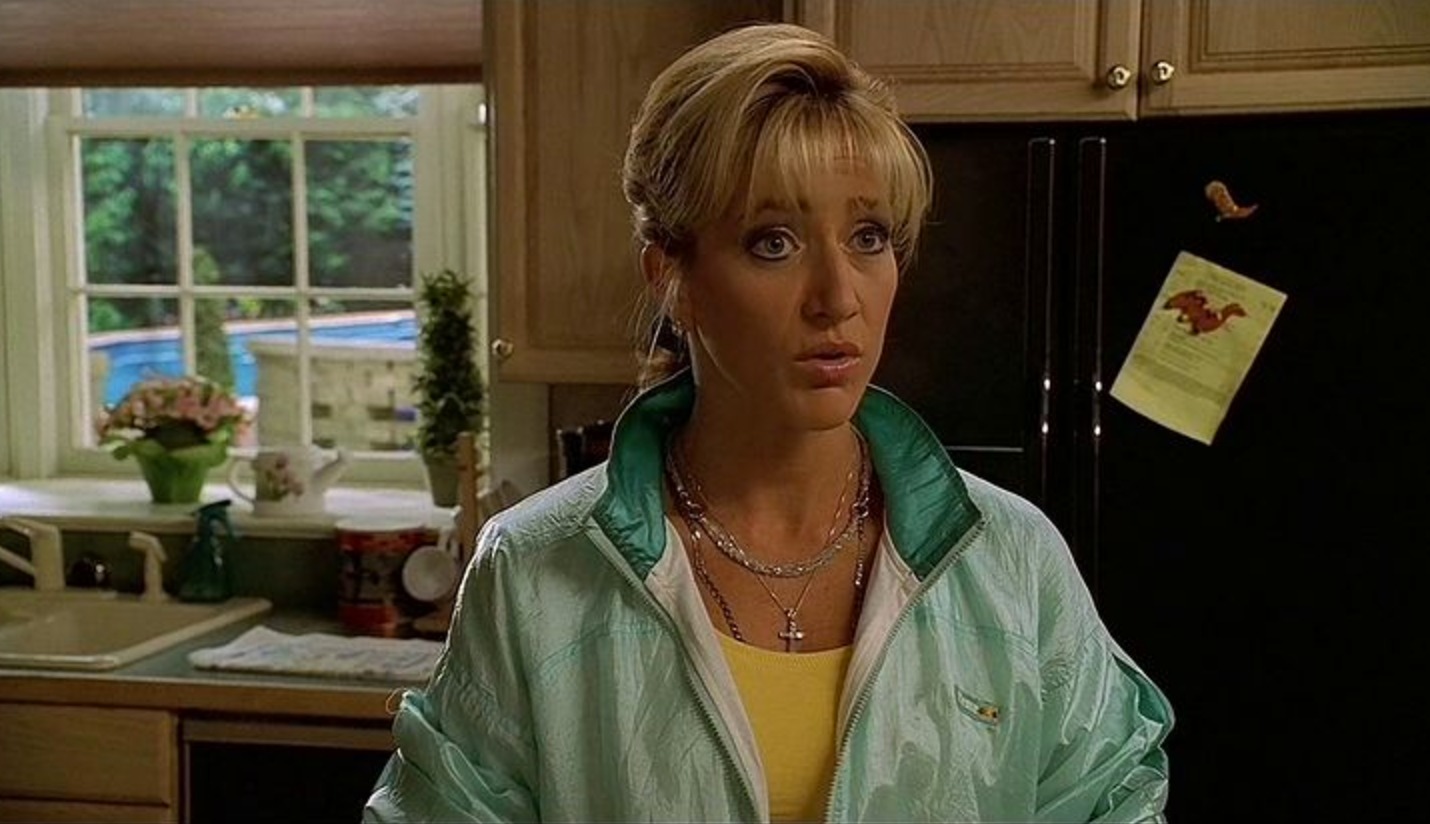 The women of 'The Sopranos'
No discussion of the mob genre's fashion would be complete without the women of The Sopranos, particularly the endless looks of both Carmela Soprano and Adriana La Cerva. Throughout the six-season series, both women consistently turn out looks that are both instantly recognisable as a product of the late 90s, and somehow still current. Carmela finishes her outfits off with crucifix necklaces and French tip acrylic nails; Adriana with perfectly coiffed blonde hair and dark lipliner.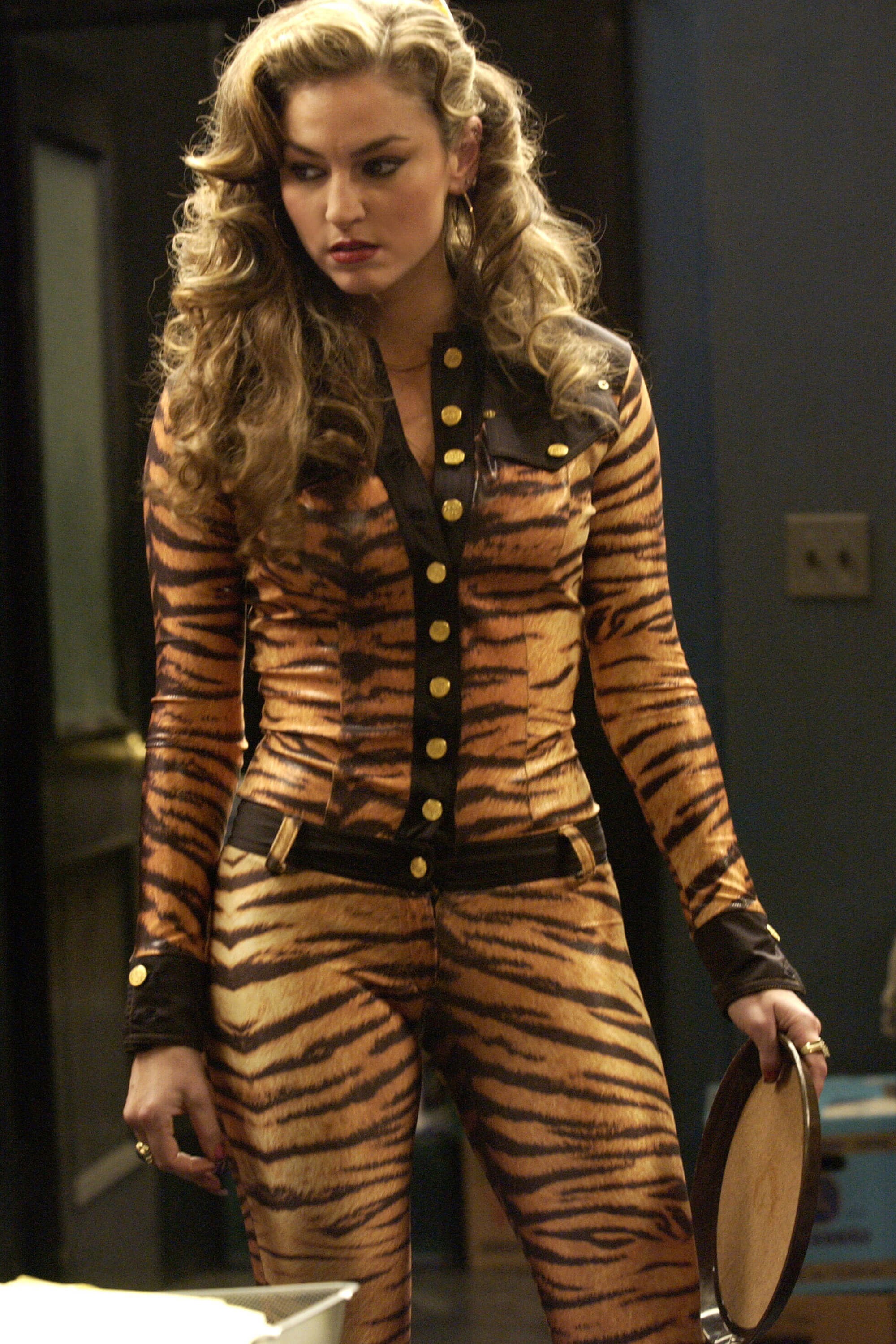 Costume designer Juliet Polcsa (who was nominated for her work on the show four times), made sure that the women exemplified the garish glamour of New Jersey's organised crime circles. Individually, most of the pieces they wear could now easily be found on y2k-obsessed Depop. But nothing summarises the lurid fashion enjoyed by the women of the mob genre better than Adriana's tiger print catsuit.

Follow i-D on Instagram and TikTok for more iconic fashion moments.
Tagged: