For some reason there's a Cruel Intentions reboot without Sarah Michelle Gellar
:(
|
02 October 2021, 11:02am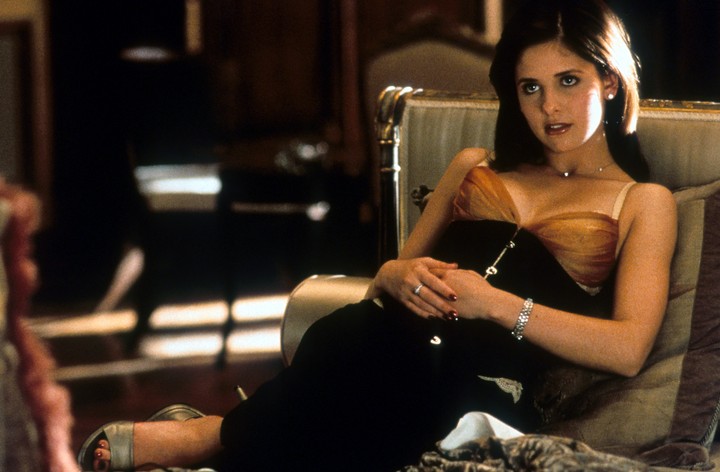 Image via Getty
A Cruel Intentions reboot is on the way, apparently without the involvement of original star Sarah Michelle Gellar, sorry girls and gays.
According to Deadline, Amazon's premium-free streaming service IMDB TV is circling a reboot of the beloved 90s cult film set in the modern-day.
Moving the action from New York to Washington DC, the reboot would still follow the exploits of two "ruthless" step-siblings. In this new incarnation, they rule the roost at an elite college's Greek life hierarchy. After a hazing incident threatens to destabilise their position, however, "they'll do whatever's necessary to preserve their power and reputations — even seduce the daughter of the Vice President of the United States."
The new series would come from the pen of Euphoria producer Phoebe Fisher and OG Gossip Girl scribe Sara Goodman.
Much like the original film, the TV series would lift the bones of its plot from Les Liaisons Dangereuses by Choderlos de Laclos.
Released in 1999, Cruel Intentions was a salacious, darkly comic teen movie, featuring career-best performances from its ascendant stars; Gellar, Reese, Witherspoon, Ryan Phillippe and Selma Blair.
In particular, SMG's character Kathryn Merteuil not only proved to be a handy foundation for Lana Del Rey's first album persona but also a deliciously subversive role for its actress during her tenure as Buffy The Vampire Slayer.
This is not the first time a Cruel Intentions reboot has been floated either. In 2016, it was reported that SMG herself was set to reprise her role as Kathryn for a musical parody (?) set 17 years after the events of the film and including her dead step-sibling Sebastian's long-lost son (??).
Sadly, the series was not picked up by NBC, leaving it just one in a long line of beloved 90s teen movies that have flopped in the transition to the small screen.
For fans of the Sarah Michelle Gellar Cinematic Universe (SMGCU) there's also another 90s cult classic that's coming to TV soon without her. In this case, it's Amazon Prime's reboot of slasher…classic (?) I Know What You Did Last Summer.
Follow i-D on Instagram and TikTok for more TV and film news.