The trailer for the Eyes Wide Shut homage about Jeffrey Epstein is here
'Red Scare' host Dasha Nekrasova directs the erotic thriller, 'The Scary of Sixty-First', set on NYC's Upper East Side.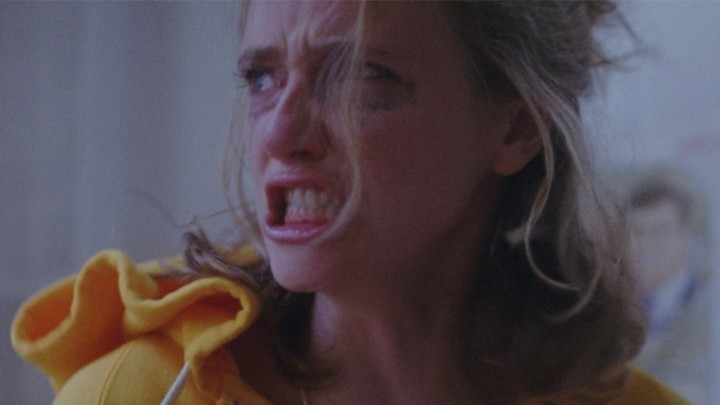 Image via Utopia
The directorial debut of Red Scare podcaster Dasha Nekrasova (who also stars in the film), The Scary of Sixty-First is said to be a demonic take on 1999's Eyes Wide Shut -- a classic Stanley Kubrick thriller starring Tom Cruise and Nicole Kidman -- with a healthy serving of QAnon conspiracy horror on top. In addition to winning the Best First Feature Award at 2021's Berlin International Film Festival, early reviews have praised the movie's "erotics, affable female friendship, and a search for answers in a world with so many puzzling questions". And now that the first official trailer has dropped, you can pretend to say something intelligent about it too.
The official synopsis describes the apartment hunting efforts of college besties Noelle and Addie who "stumble upon the deal of a lifetime". The deal in question is a swanky duplex on Manhattan's Upper East Side. "But soon after moving in, a more sinister picture of the apartment emerges when a mysterious woman arrives and claims the property used to belong to the infamous and recently-deceased Jeffrey Epstein."
Of course, the girlies don't take this so well. "With this news, Noelle becomes obsessed with the visitor — to the point of infatuation. As the pair plunge deeper into the conspiracies of the Epstein case, Addie falls into her own bizarre state: a pseudo-possession complete with inexplicable fits of age-regressed sexual mania. As they peel back on these strange occurrences, the truth reveals itself to be more twisted than they could have ever imagined." It sounds it!

The trailer opens with Dasha saying the words, "This is our 9/11," commencing a Twin Peaks score. The girls navigate a cold, wintry New York, occasionally speaking to someone creepily stirring tea, or gesturing from a dark market stall. You can view the entirety of the new, fashionably Lynch meets Petra Collins trailer at the link below.