Photo via Instagram, Evan Agostini/Liaison and Mikel Roberts/Sygma via Getty Images
7 of Liv Tyler's most iconic outfits
In baby tees, silk slips and Mary Janes, the American actress is the ultimate 90s dreamgirl.
Photo via Instagram, Evan Agostini/Liaison and Mikel Roberts/Sygma via Getty Images
Look up "dreamgirl" in the dictionary and you'll likely find an image of Liv Tyler. The daughter of Aerosmith frontman Steven Tyler and model Bebe Buell, Liv made her start modelling before transitioning to acting in the early 90s. Throughout the decade, she made a name for herself playing ingénue types (think Stealing Beauty, Empire Records and even her role in Aerosmith's "Crazy" music video), due, in part, to her bubbly charm and otherworldly beauty. Off-screen, Liv's personal style was also very much that of the 90s ingénue, too. Think the decade's ubiquitous crop-top-and-miniskirt combos, dreamy silk slip dresses, Mary Janes and combat boots, blunt-fringed pixie cuts, Prada's ugly-chic, and Stella McCartney's quirky-sexy Chloé. Here, to celebrate Liv's birthday, we look back at some of the American actress' most iconic outfits.
Backstage at an Aerosmith concert, 1994
Did you know that Liv only discovered that Aerosmith lead singer Steven Tyler was her biological father at the age of 10? After learning about her paternity, Liv and Steven developed a close relationship. And throughout the 90s, the duo even collaborated professionally, Liv starring alongside Alicia Silverstone in the music video for Aerosmith's "Crazy." Here, the same year "Crazy" was released, Liv attends an Aerosmith concert wearing a very 70s-leaning outfit — silky tied top, silver hotpants and tall combat boots — likely inspired by her father's personal style.
On the set of Empire Records, 1995
Standing alongside the likes of Cher Horowitz's plaid skirt suit and The Craft's many witchy ensembles, Liv's Empire Records outfit is one of 90s teen cinema's defining style moments. In the flick — which chronicles a day in the life of a group of record store employees — Liv's character, Corey, wears a cropped baby blue angora sweater with matching check pleated skirt and, of course, a pair of the decade's favoured combat boots. Not only is the outfit emblematic of the film itself (Liv stands front and center wearing the fit on the film's jacket cover), it's a perfectly quintessential 90s outfit.
At the Stealing Beauty premiere, 1996
After a stint of modelling in her mid-teens, Liv decided to pursue a career in acting — despite never having taken acting lessons. Her breakthrough role arrived in the form of Italian director Bernardo Bertolucci's arthouse film Stealing Beauty. In the film, Liv, playing Lucy, travels to sunny Tuscany after the death of her mother. To the film's New York premiere, Liv wore a lemon-printed silk slip dress, no doubt inspired by the movie's lush setting.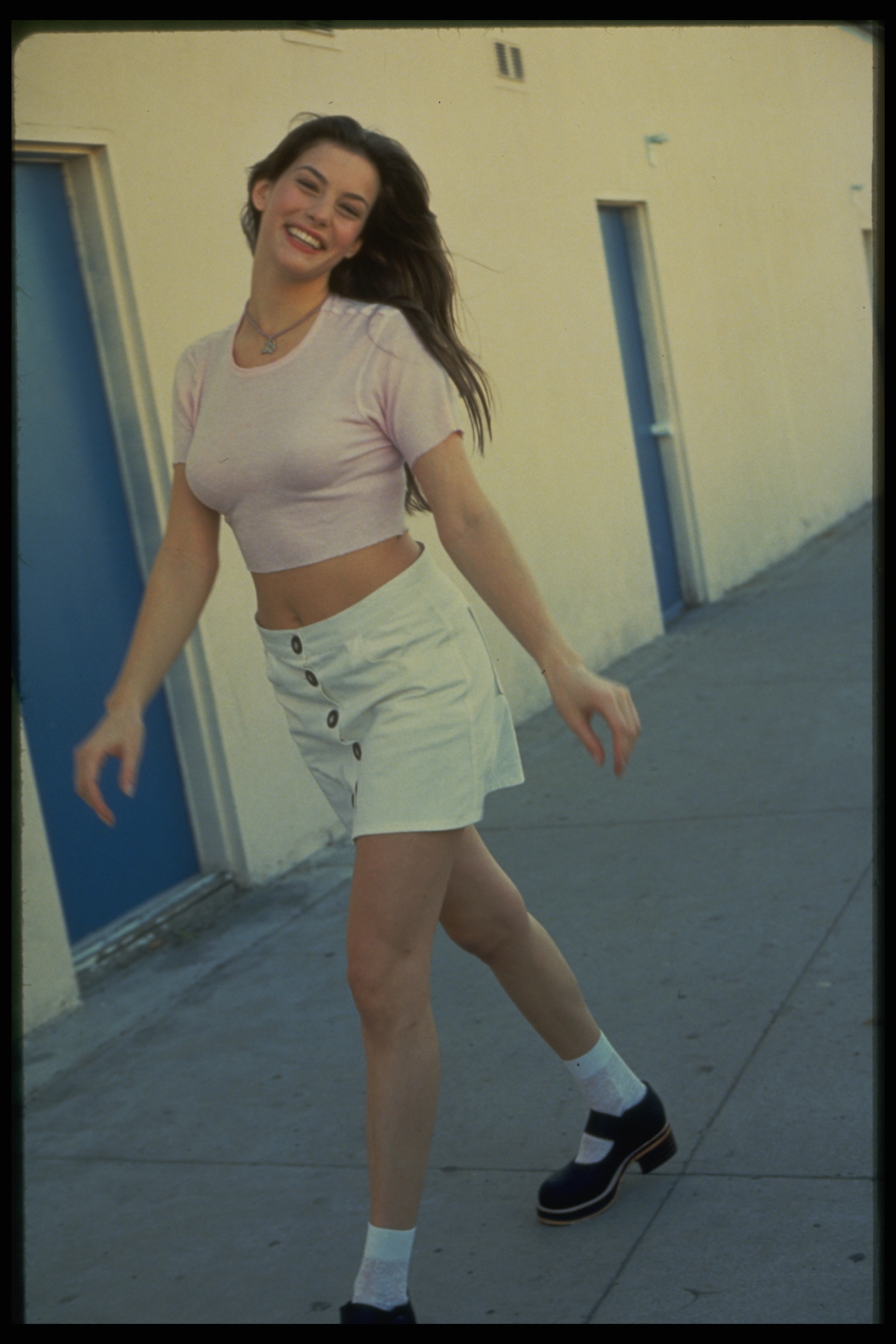 Off-duty, 1997
Liv's winning Empire Records costume also became the actresses' calling card off-set. During photocalls and off-duty, the actress sported myriad iterations of the quintessentially 90s crop-top-and-miniskirt combo. Here, she wears the decade's ubiquitous baby tee with a button-front denim skirt and some of the chunkiest Mary Janes you've ever seen.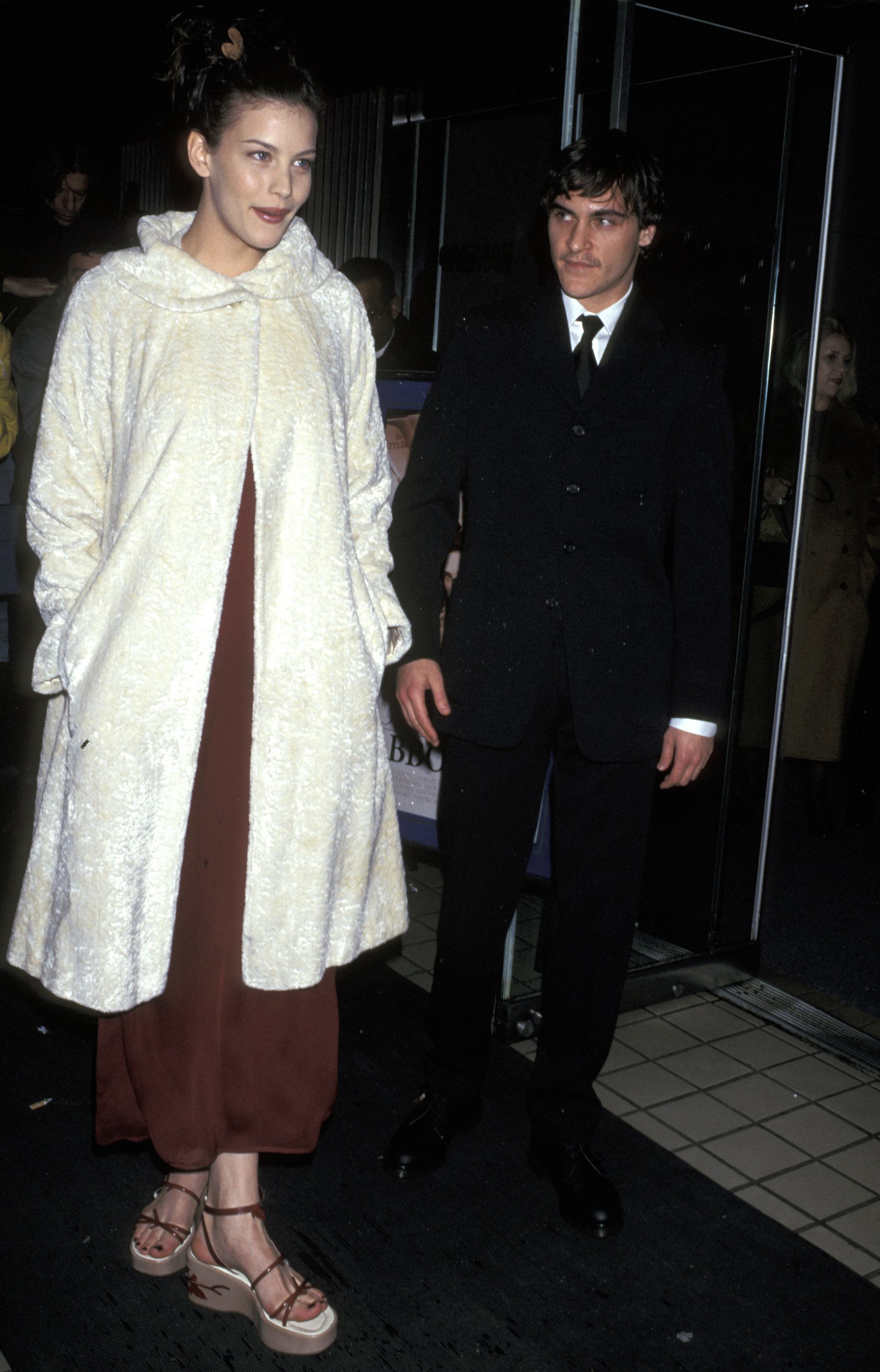 At the Inventing the Abbotts premiere, 1997
Liv Tyler met former beau and fellow actor Joaquin Phoenix on the set of mid-century coming-of-age drama Inventing the Abbotts. The ultra-stylish couple dated for nearly four years, from 1995 to 1998. Here, at the premiere of the film that brought them together, Liv wears a cute shearling coat with a silk dress and chic platform sandals, both from Prada's SS97 collection. Fun fact: Joaquin faced Prada's menswear campaign that very same season.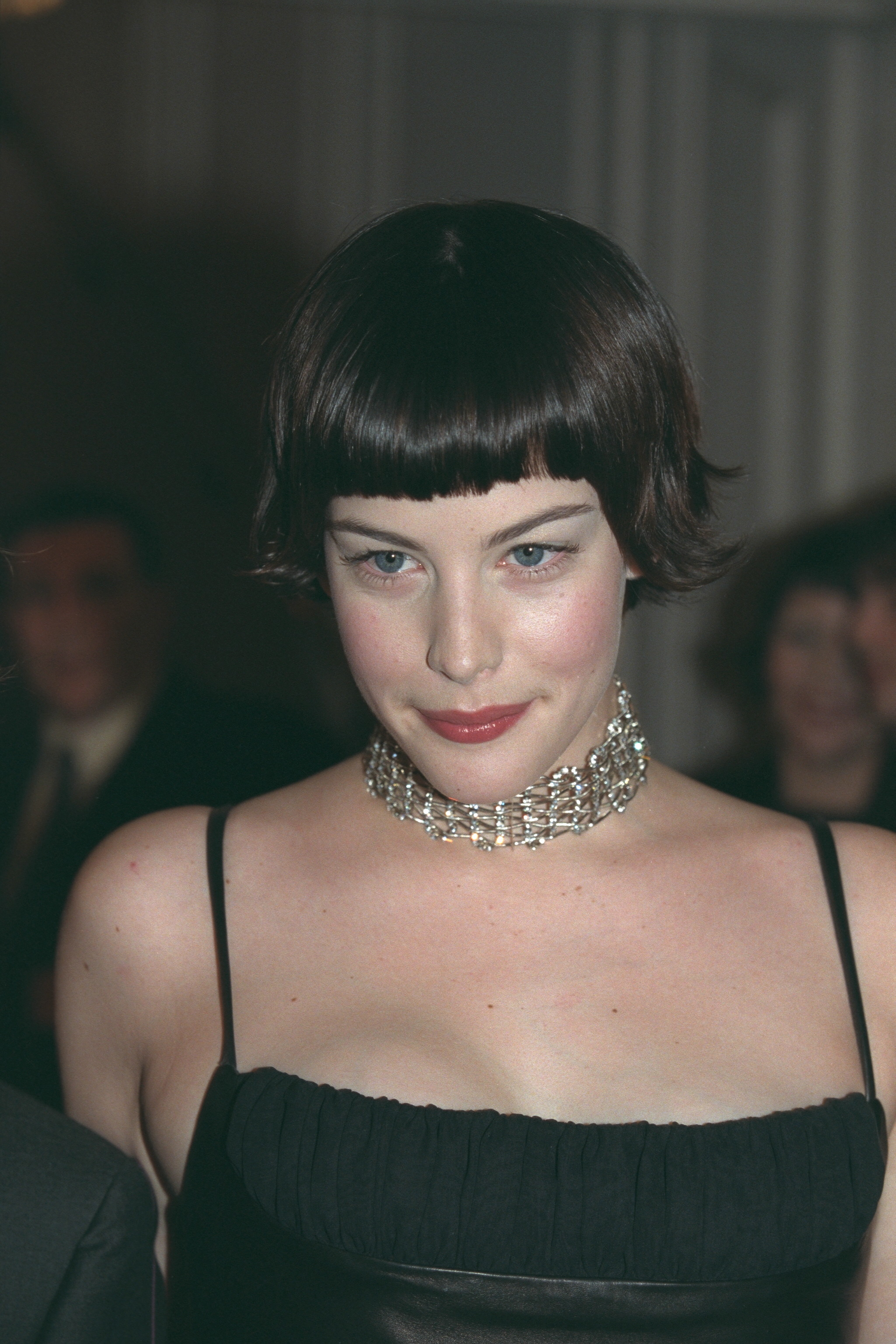 At a Versace runway show, 1999
In 1998, Liv chopped off her signature long locks for her role in Robert Altman's Cookie's Fortune. After filming was finished, Liv had fun with the look, growing out her character's pixie into an edgy short-fringed 'do. The actress wore the style to an array of high-fashion events, including the Met Gala. Here, to Versace's SS99 runway show, Liv amped up her coif's avant-garde look with a cyberpunk-esque leather gown and massive silver neck piece.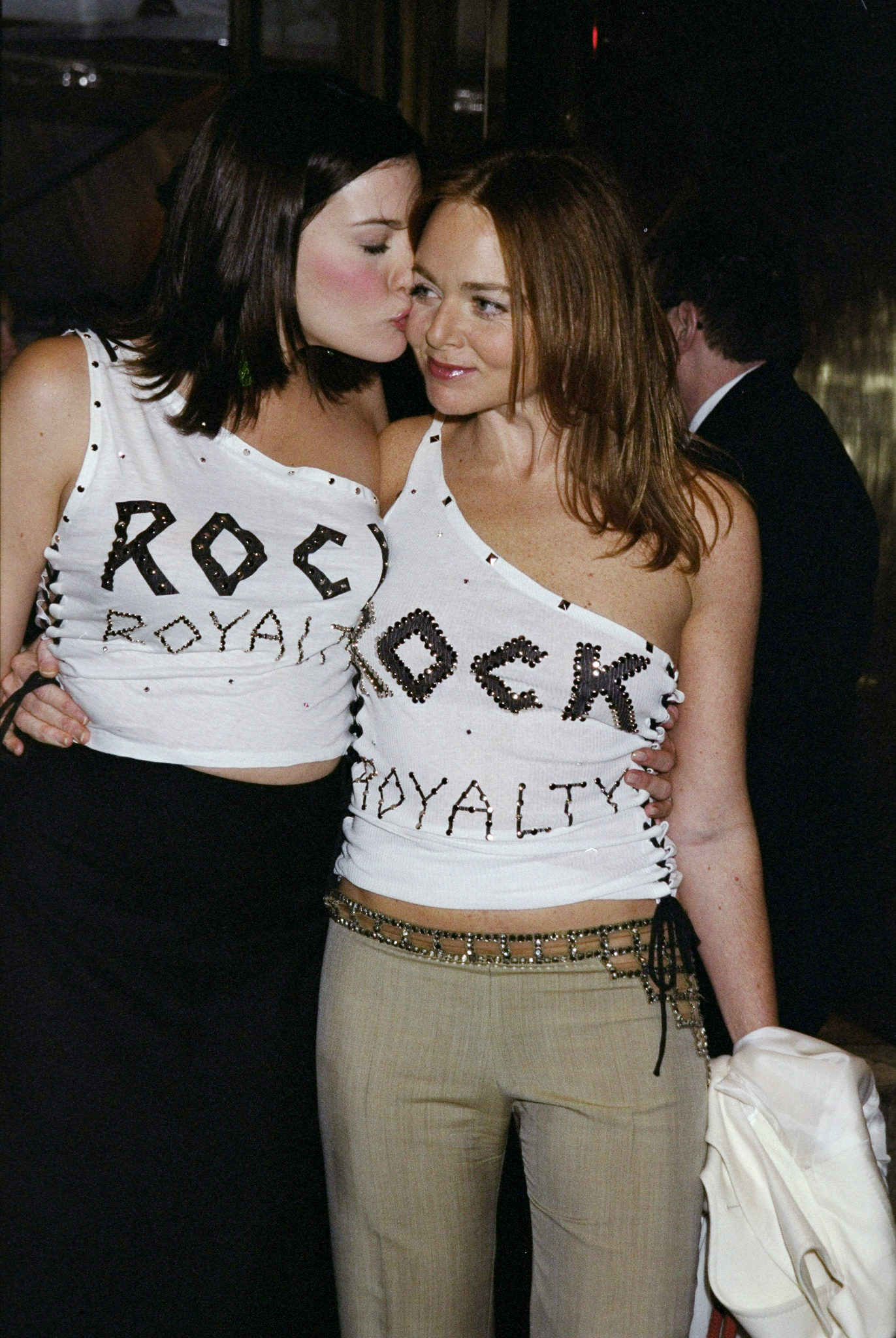 At the Met Gala, 1999
Both the daughters of 20th century rock legends, it's no wonder Liv and designer Stella McCartney became besties. Throughout the late 90s (and into current day, too!) the duo were frequently photographed together (and often alongside pals Kate Moss and Gwyneth Paltrow) at myriad fashion events from Versace's SS99 runway show to the now-defunct (but eternally iconic) VH1/Vogue Fashion Awards. During this era, Stella was at the helm of Chloé, and, naturally, Liv was often decked out, head-to-toe, in the French house's playful designs. Here, the duo attend the 1999 Met Gala, both wearing custom spangled Chloé looks. Coincidentally (or perhaps not so much), the year's theme was "Rock Royalty," a title, much like "dreamgirl", utterly befitting of Liv.
Tagged: