Lanvin heads straight from beach to bar for SS22 
It's our wildest post-lockdown fantasy brought to life by Lanvin's creative director, Bruno Sialleli. 
Fashion's always lived in the future, and that future's always been a little bit escapist, a little bit idealised, and a little bit all about what ever is happening in the world right now. This current season, SS22, exists in an interesting future, more unknowable than usual. Whereas the last few fashion seasons have been half-happenings in a disembodied, digital present — most of us have spent time dreaming about reemergence from our Covid-induced statis. Now, the SS22 season is here — and (hopefully) represents what comes after that long-awaited reemergence.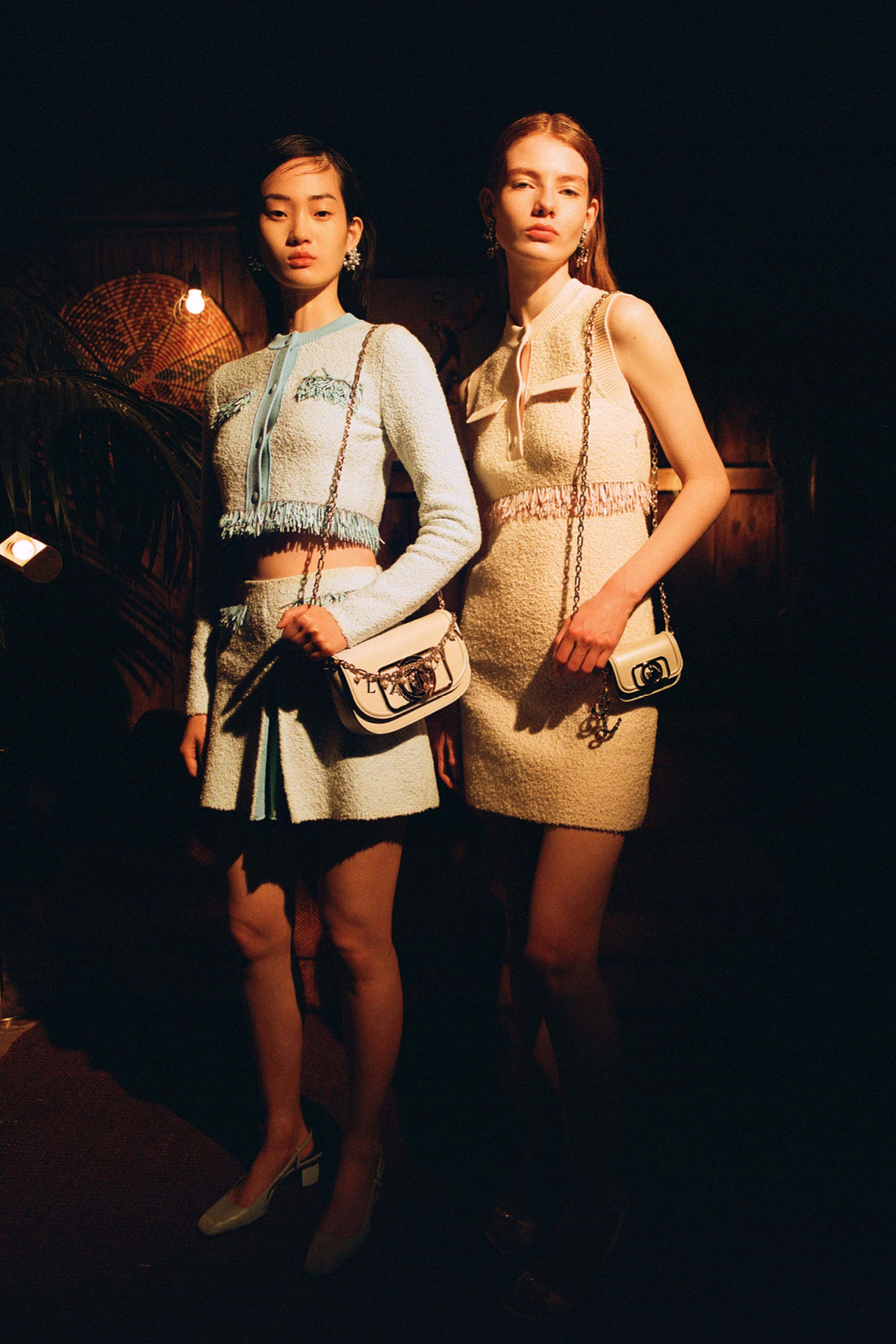 During the months of lockdown Bruno Sialleli has been dreaming of his Lanvin as a vehicle for glamour and nostalgia and escapism — his last collection was a feathers-and-sparkle party in a ritzy hotel suite set to Gwen Stefani's Rich Girl — and he picked up where he left off for SS22. It's not so much aimed at a future, but a timeless imagining of the present and past, anachronistically but harmoniously blending together 90s MTV nostalgia with the Jazz Age jet-setters of the 30s, finding common ground between the two epochs.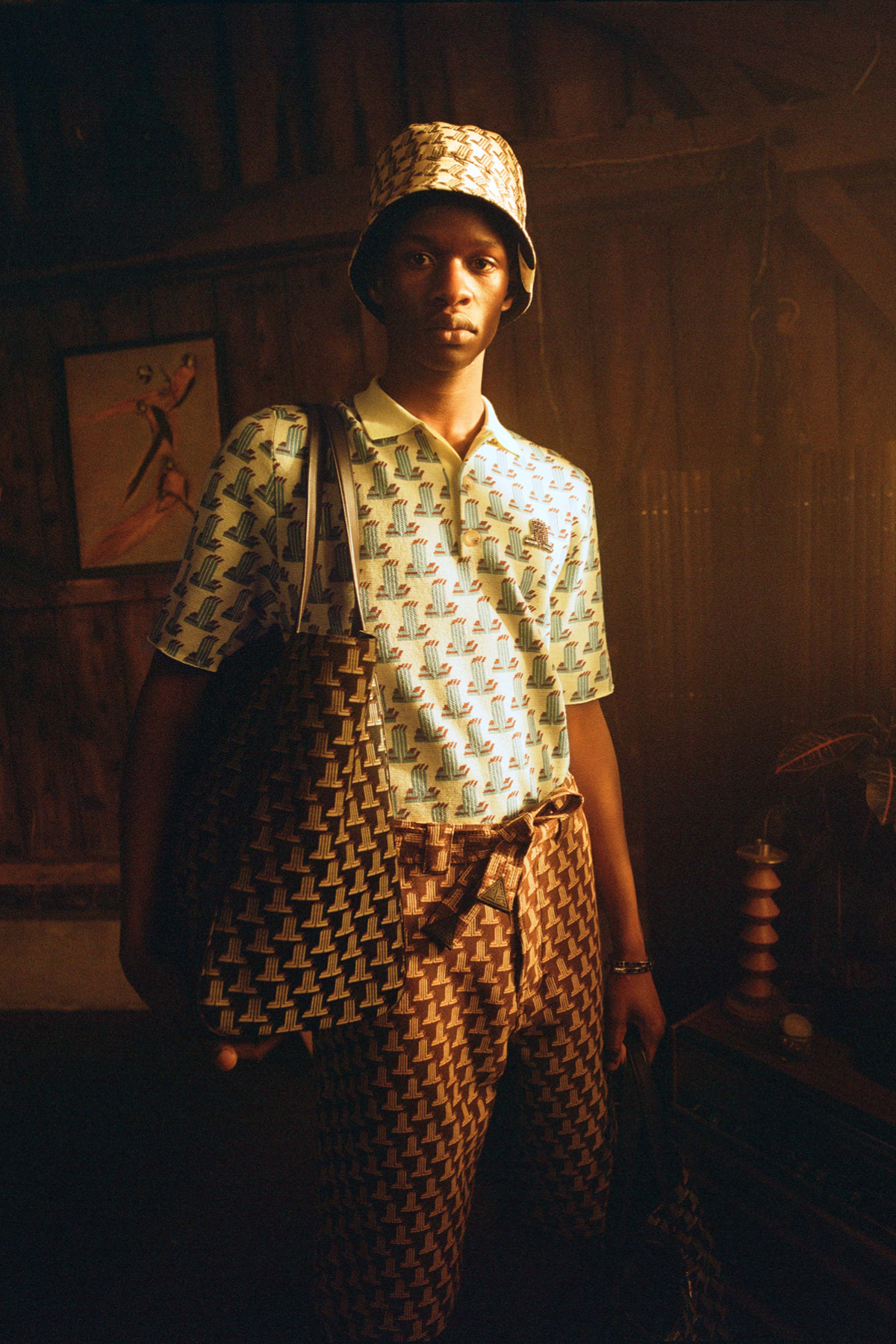 The video opens with a model, harassed backstage by makeup artists and hairdressers and photographers, and as she is a flicking through her phone she's transported to a beach and All Saints' Pure Shores (famously from Leonardo DiCaprio-starring The Beach) and a cast of lounging, beach goers, adrift in some tropical paradise, and day turns to night and a party before a cameo-making Bruno Sialleli wakes her from her dream and she's back at fashion week and ready for the show… Lights, camera, action.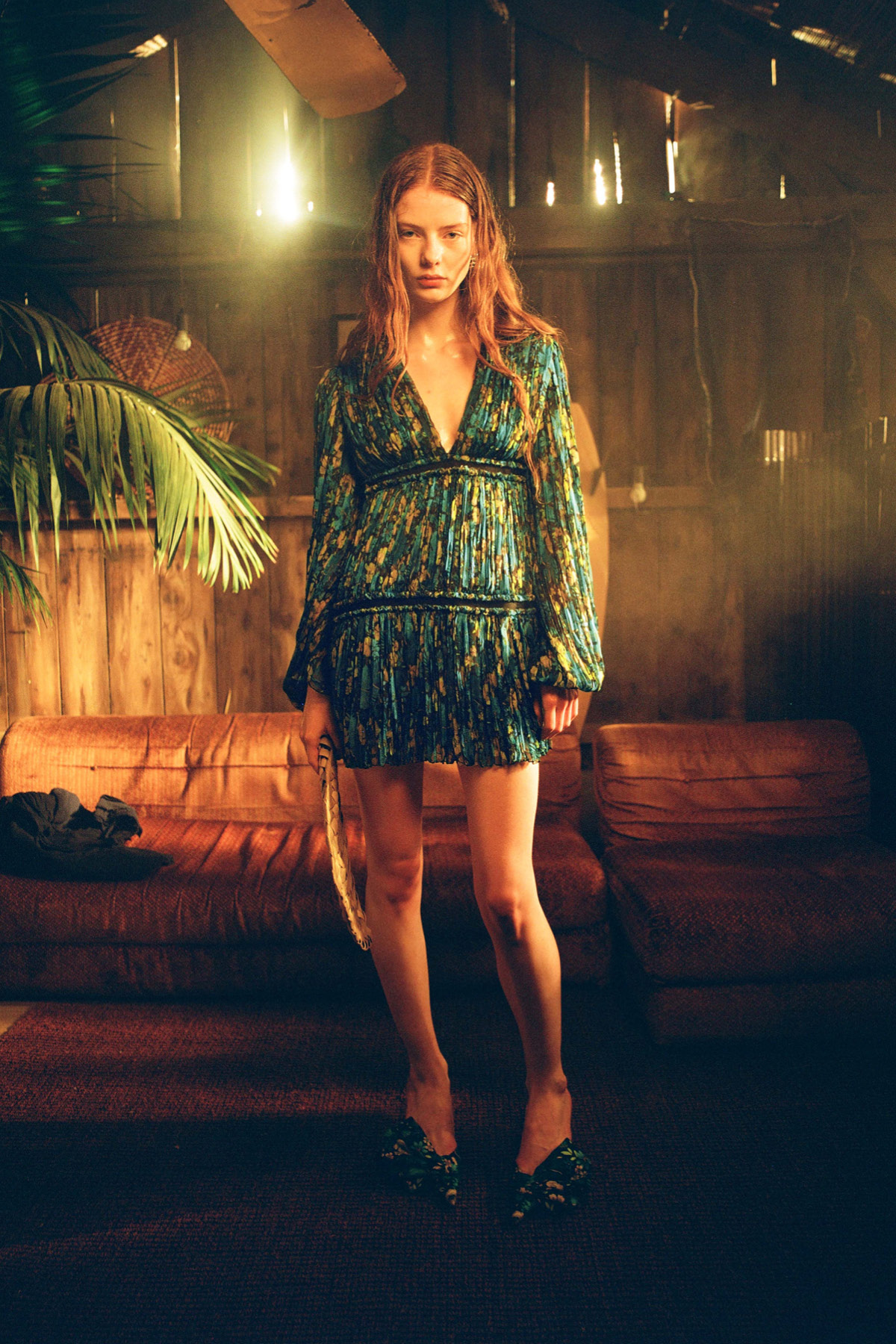 The collection is just as restless, almost seasonless, a traveller's wardrobe that contains anything and everything for any and all occasions. The press release describing it as "a map of moods" – a reference to travel, but also the completeness of the collection, that spanned menswear and women's Resort collections, and managed to take in everything from short skirts, red leather coats, casual sufer-ish menswear, formal elegance, printed slips, chic suits, a revived Lanvin monogram, endless covetable accessories. It was another great collection from Bruno, who continues to reinvent Lanvin. He inherited it in a perilous position and has recently managed to transform it into something that feels his, something that is recognisable as his own version of Lanvin now.