A desert rave in east London? Anything is possible for Burberry SS22
Do you miss fashion shows like the deserts miss the rain? Burberry is here to whet your appetite.
Okay, okay, by now you will have read (on this site, nonetheless) that so far, the SS22 menswear season is all about one thing: S-E-X. Skimpy, slutty, scant clothes for vaxxed boys come Summer 2022 (fingers crossed, we can actually go out by then). Burberry was no exception. Why would it be? The British brand's creative director Riccardo Tisci is the progenitor of razor-sharp buzzcuts, tricep-baring sleeveless tops and military-meets-jock utility. His latest show for Burberry was exactly that, a sexy display of gym-honed muscles, extreme piercings and enough skin-flashing cut-outs, harnesses and transparencies to ignite the incendiary passion of thousands of young gays and girlies.
We said it once, we'll say it again: menswear is red-hot horny right now. Sex has long been missing from fashion, perhaps because it all got so cheugy and cheese plant-and-white-walls, but also because fashion had to temper its libido while it grappled with a string of high-profile sexual harassment crises. Now, though, its customers are bored, horny and desperate to have their appetites whetted. They may never want to see another frothy, puffed-up dress ever again (or at least until the pendulum swings back to the other side).
Riccardo's Burberry is getting increasingly self-assured. In his earlier shows, there were subgroups of British tropes (the lady, the vamp, the gent, etc.) — but now it's much more unilateral. This show marked a kind of unified vision for the the menswear and womenswear — there were still nods to some of his recurring motifs, like the 'Universal Passport' slogan that appears on camo-style prints, which started as a reference to Brexit and Britain fortifying its borders, but has sort of taken on a new grain of meaning tied to international travel restrictions. Staged in a desert in east London's Royal Victoria Docks complete with blacked-out SUVs and sound systems, models emerged from sand dunes carrying huge backpacks as if they were headed to a rave and setting up camp there for a few days. That may be as close to a holiday many of us get this year.
They wore clothes that were ostensibly buckled-on, fastened by myriad straps and utilitarian details. But the thing about clothes like these is that you have to eventually take them all off, or at least have someone else to help you put them on in the first place. In the Burberry show, a handful of topless beefcakes emerged carrying equally hunky models on their shoulders, their legs straddling shoulders and in a position that can only be described as confidently uncomfortable.
Sex wasn't just implied, it was dripping off every mesh vest and backless halter neck leather vest. The sparkling metallics in the womenswear looks, combined with bombastic zebra print trenches worn over bikini bottoms, had a kind of shimmering, look-at-me-quality — almost like an exotic male bird ostentatiously fluttering his feathers to woo a mating partner.
"This presentation is all about the power and the beauty of self-expression and about escaping and coming together as one to celebrate our creativity," Riccardo explained in a statement. He added that the show was actually about music, and he enlisted Shpongle, the British psychedelic electronic music project that rose to fame in the 90s as the originators of the psychedelic-electro psybient genre. "I wanted the collection to capture that free spirit of youth and its honest and daring attitude, that sense of experimentation and fluidity… It's a very raw energy that's infectious, exciting and full of life — like an awakening," he added. Or even a sexual awakening perhaps?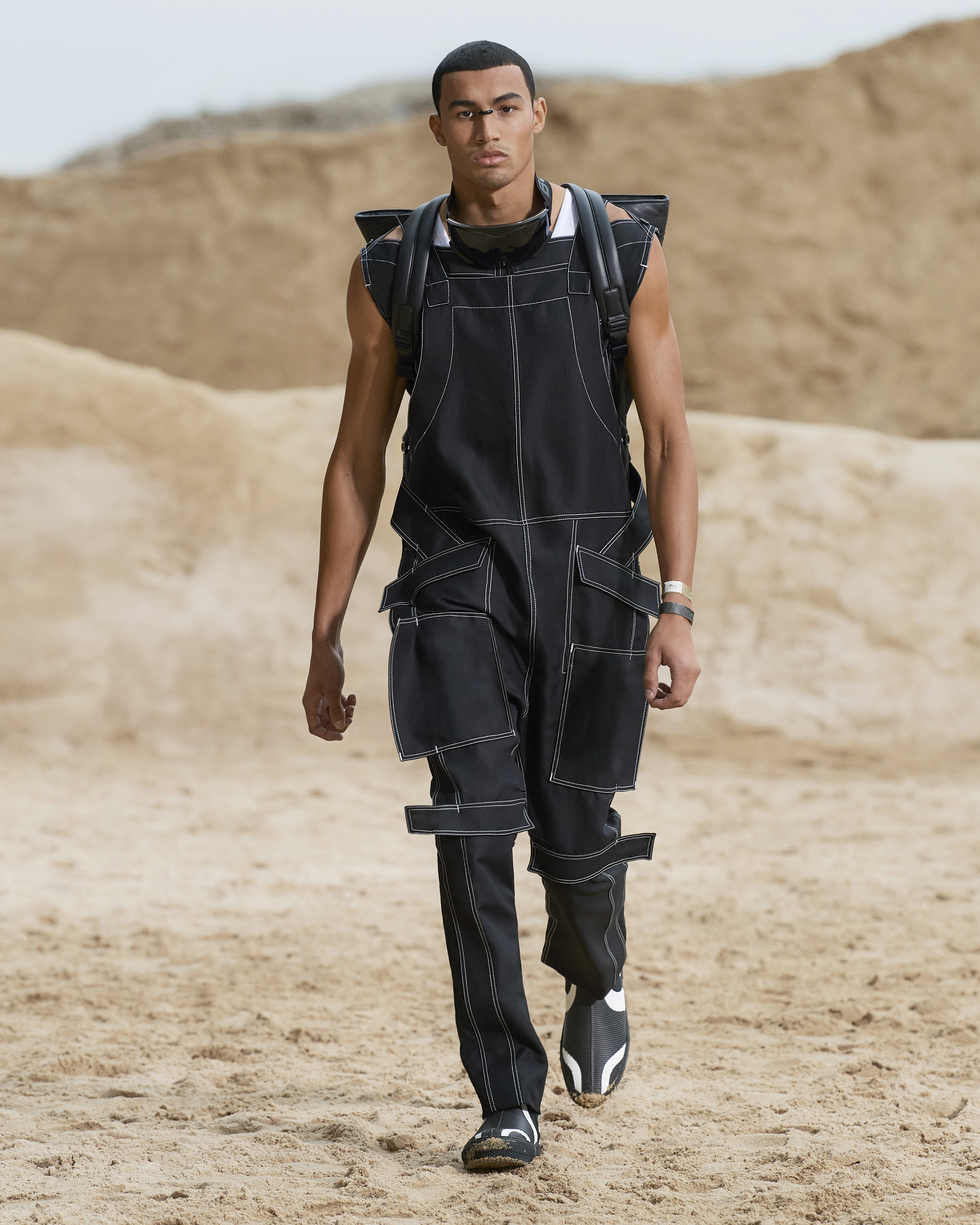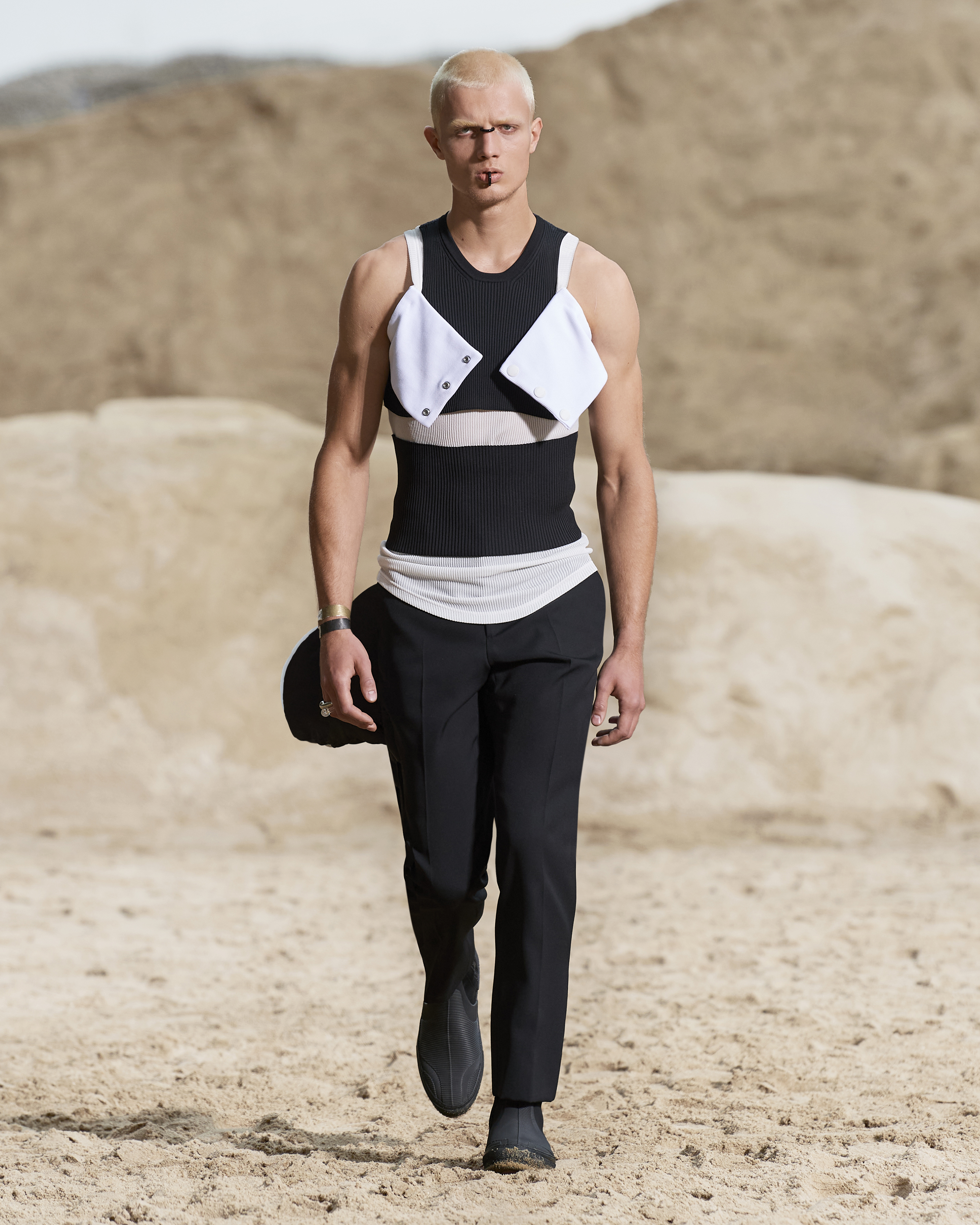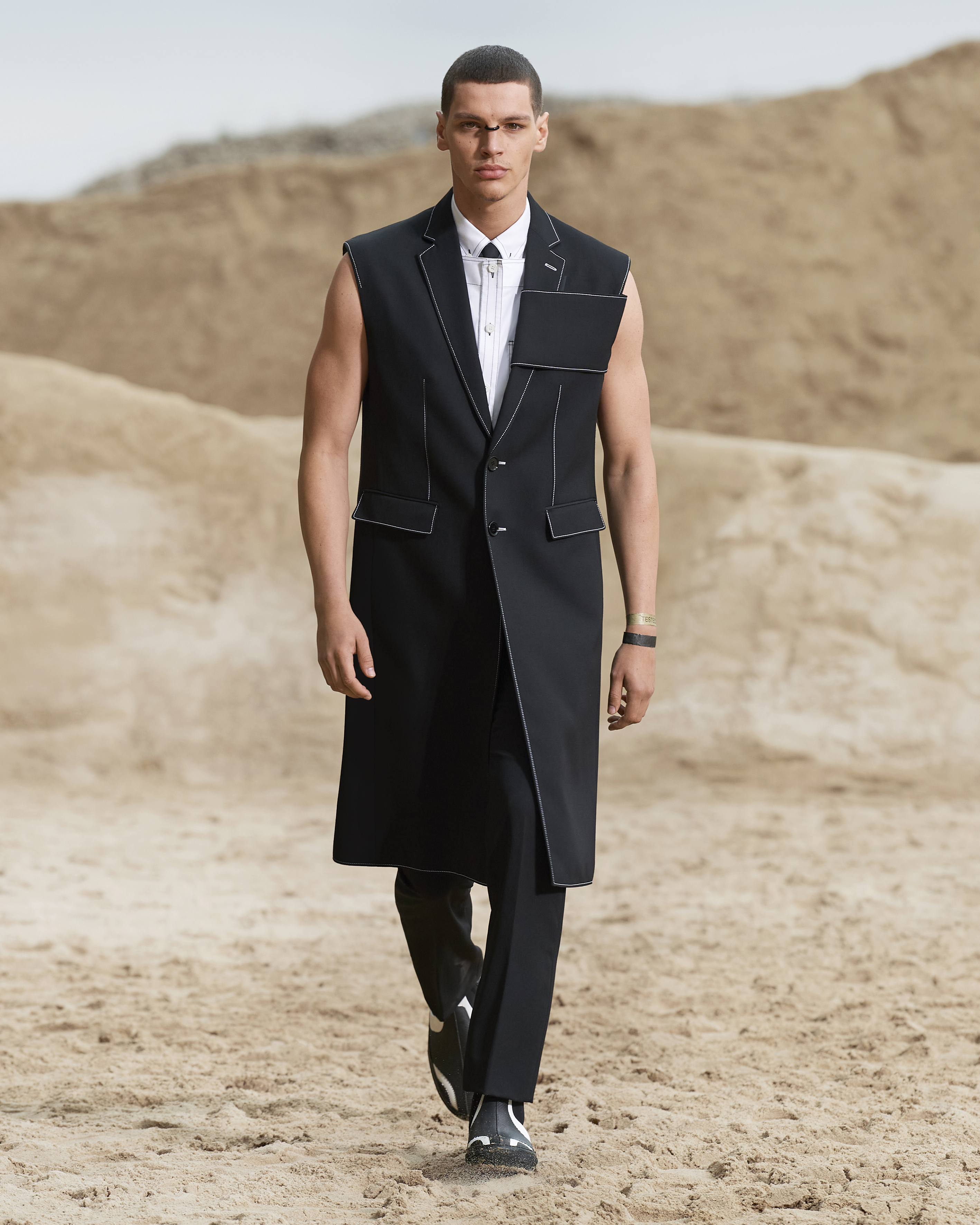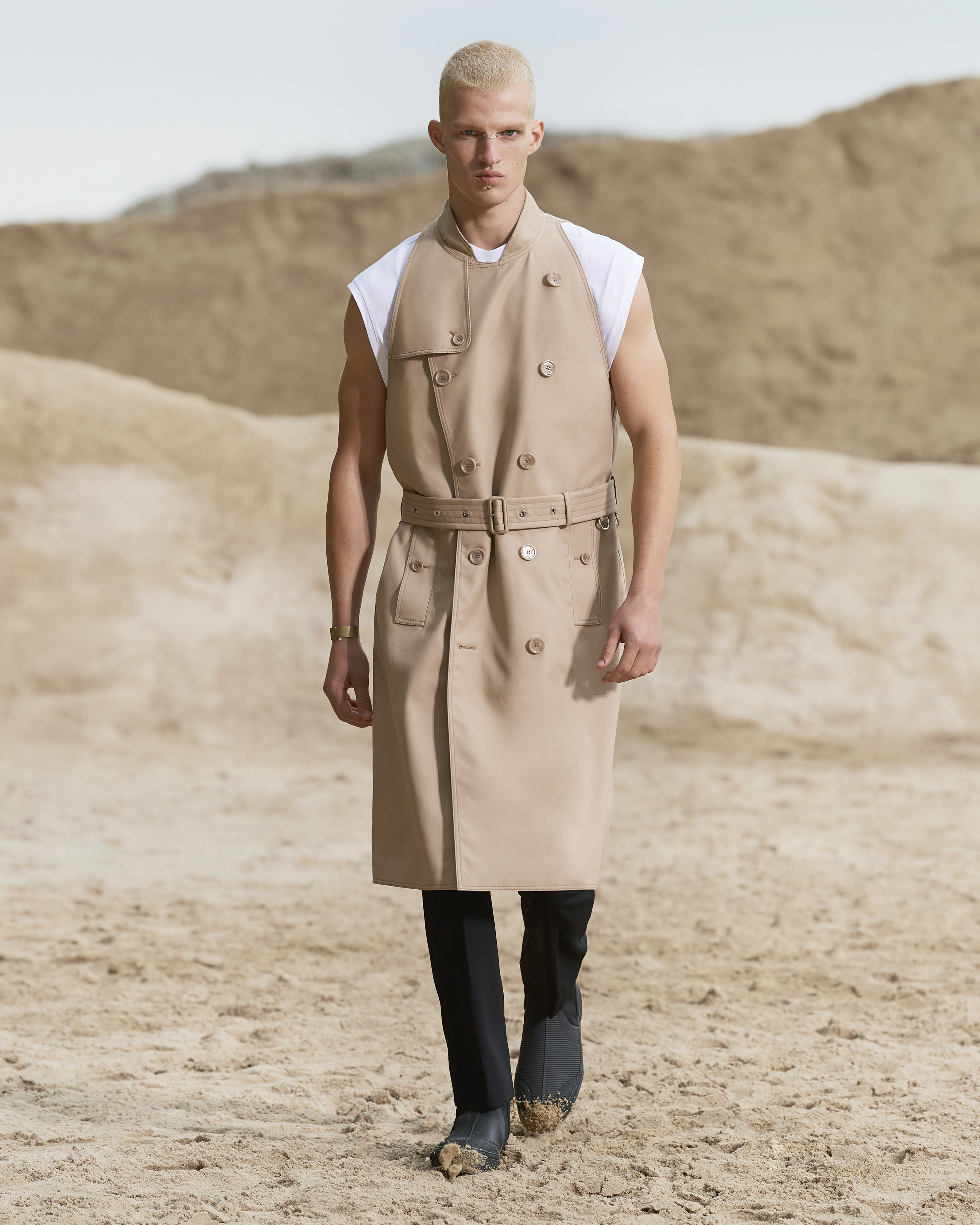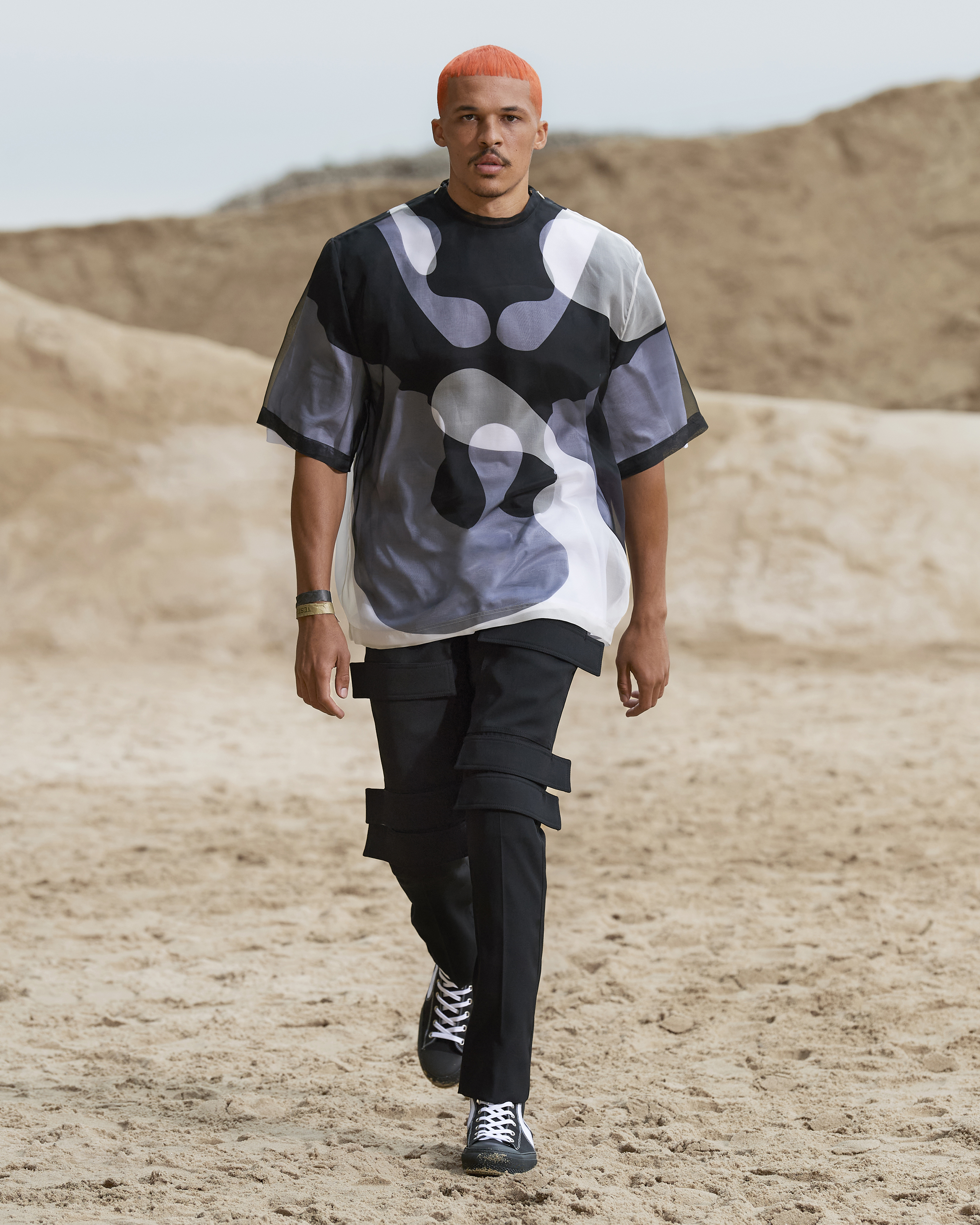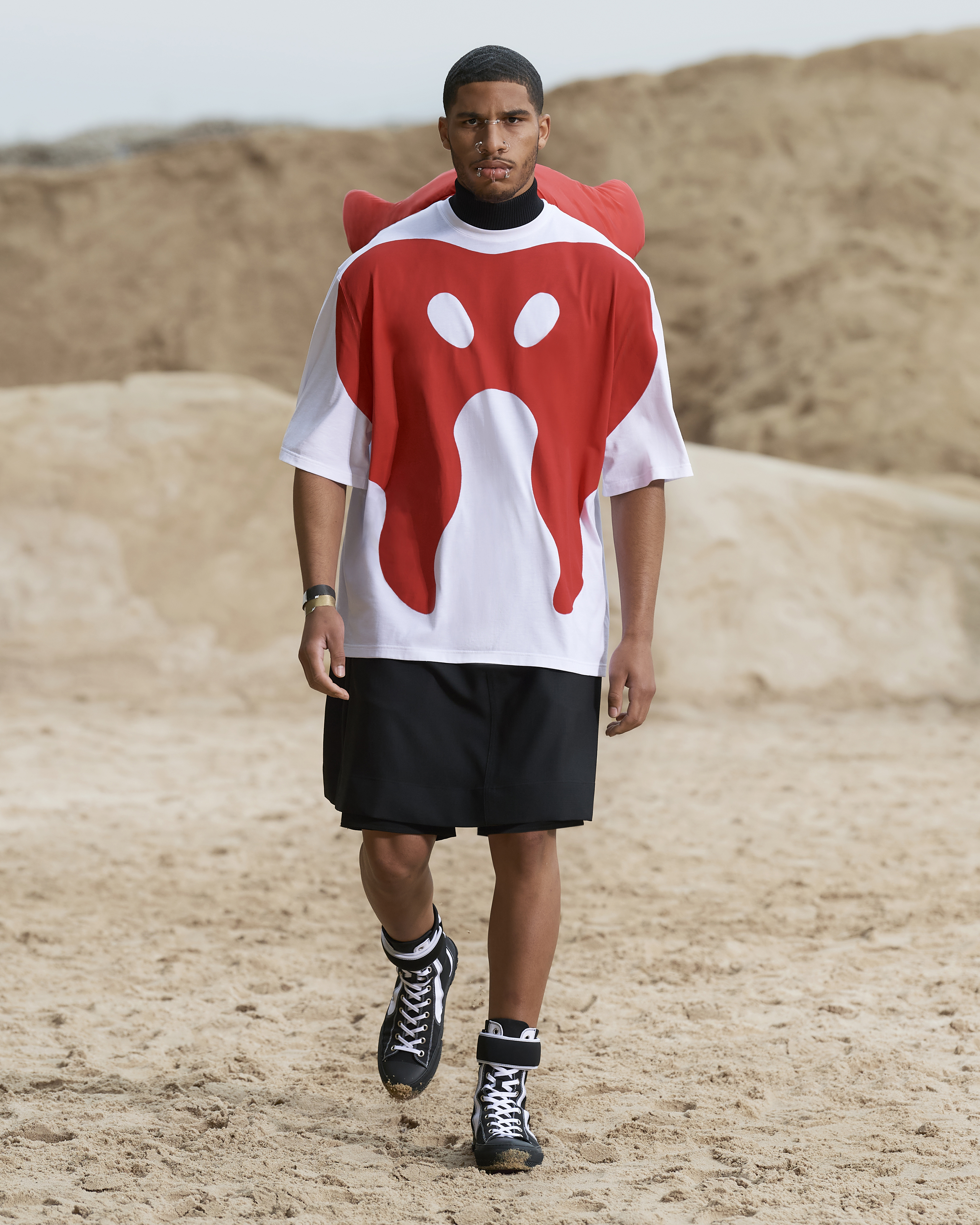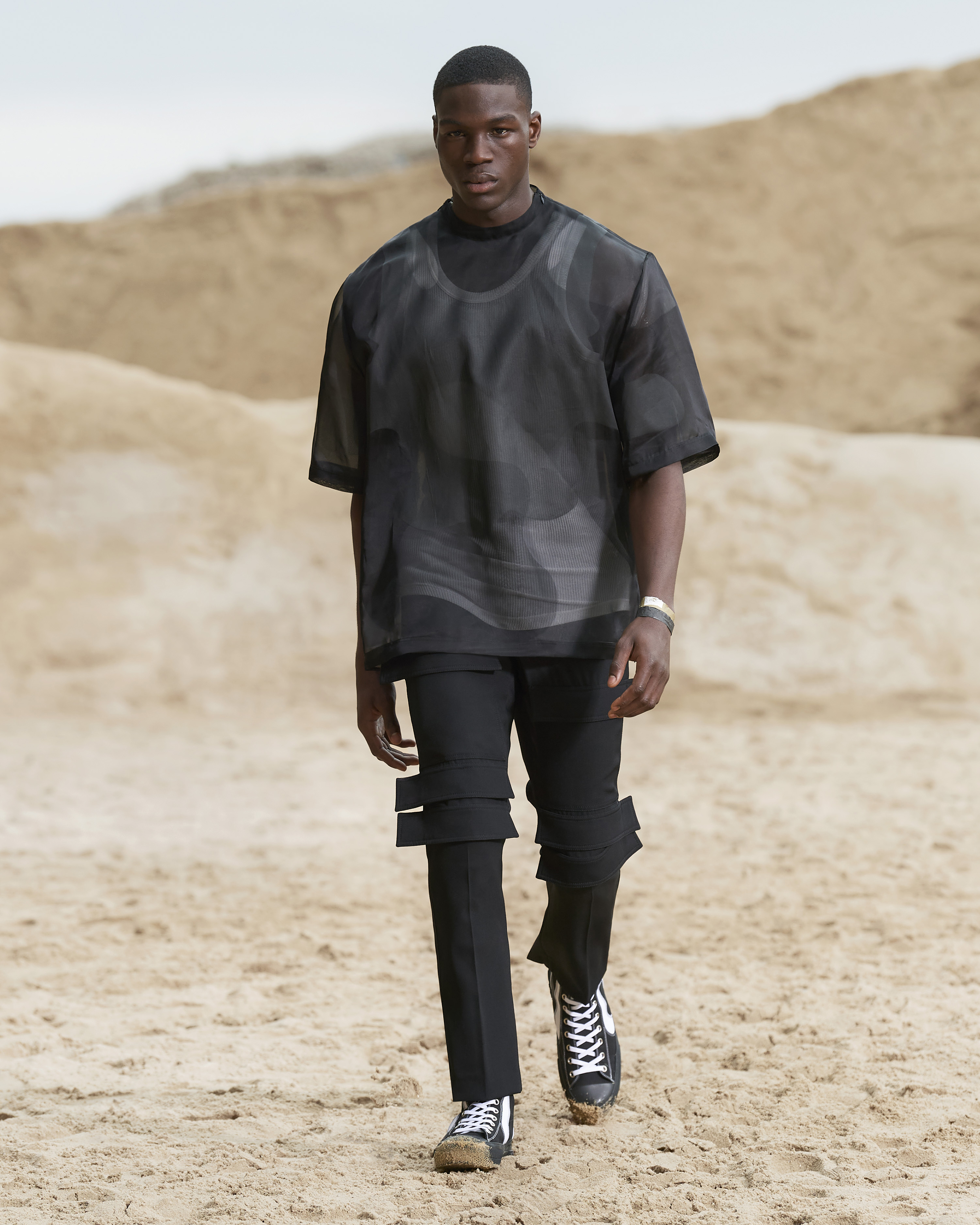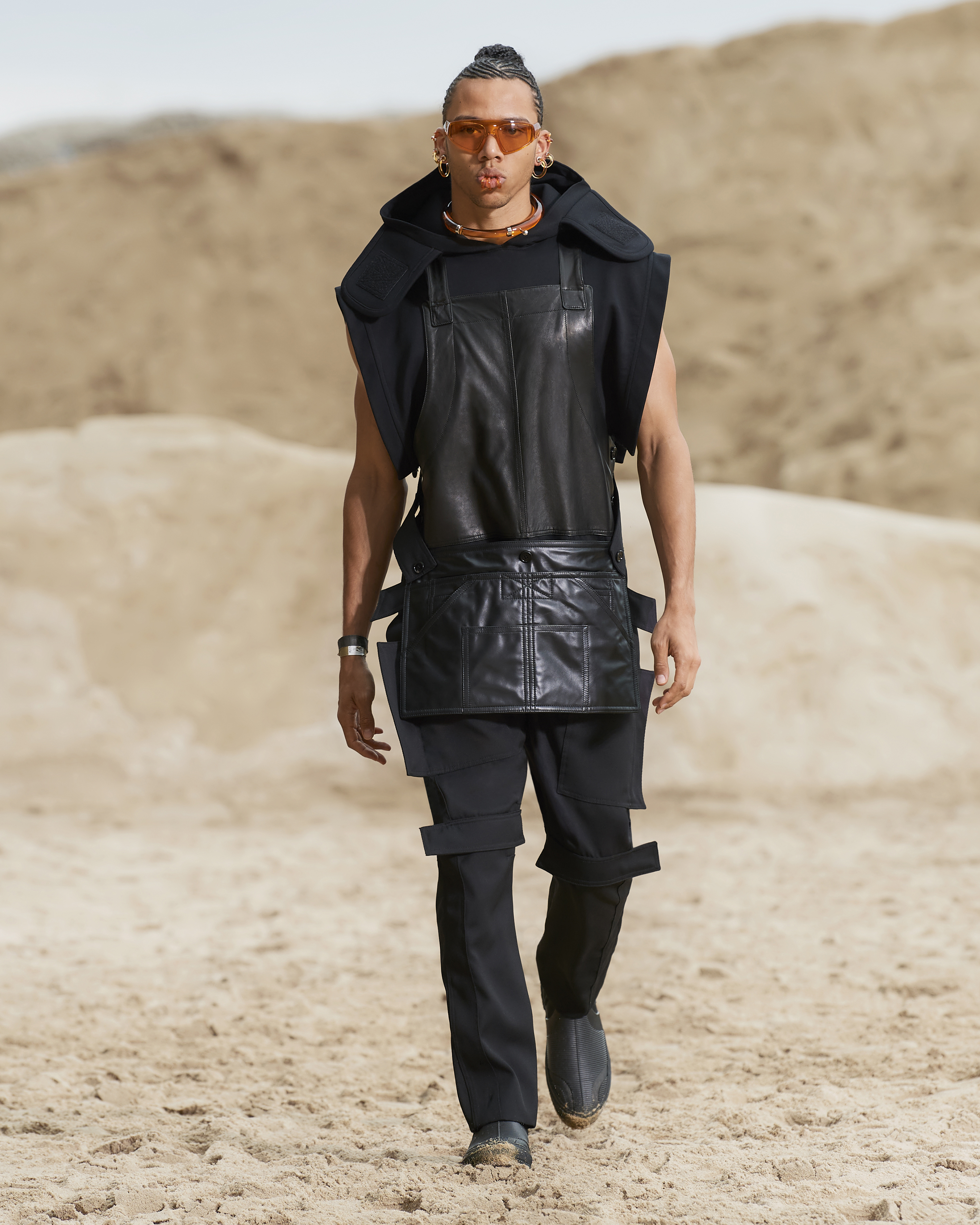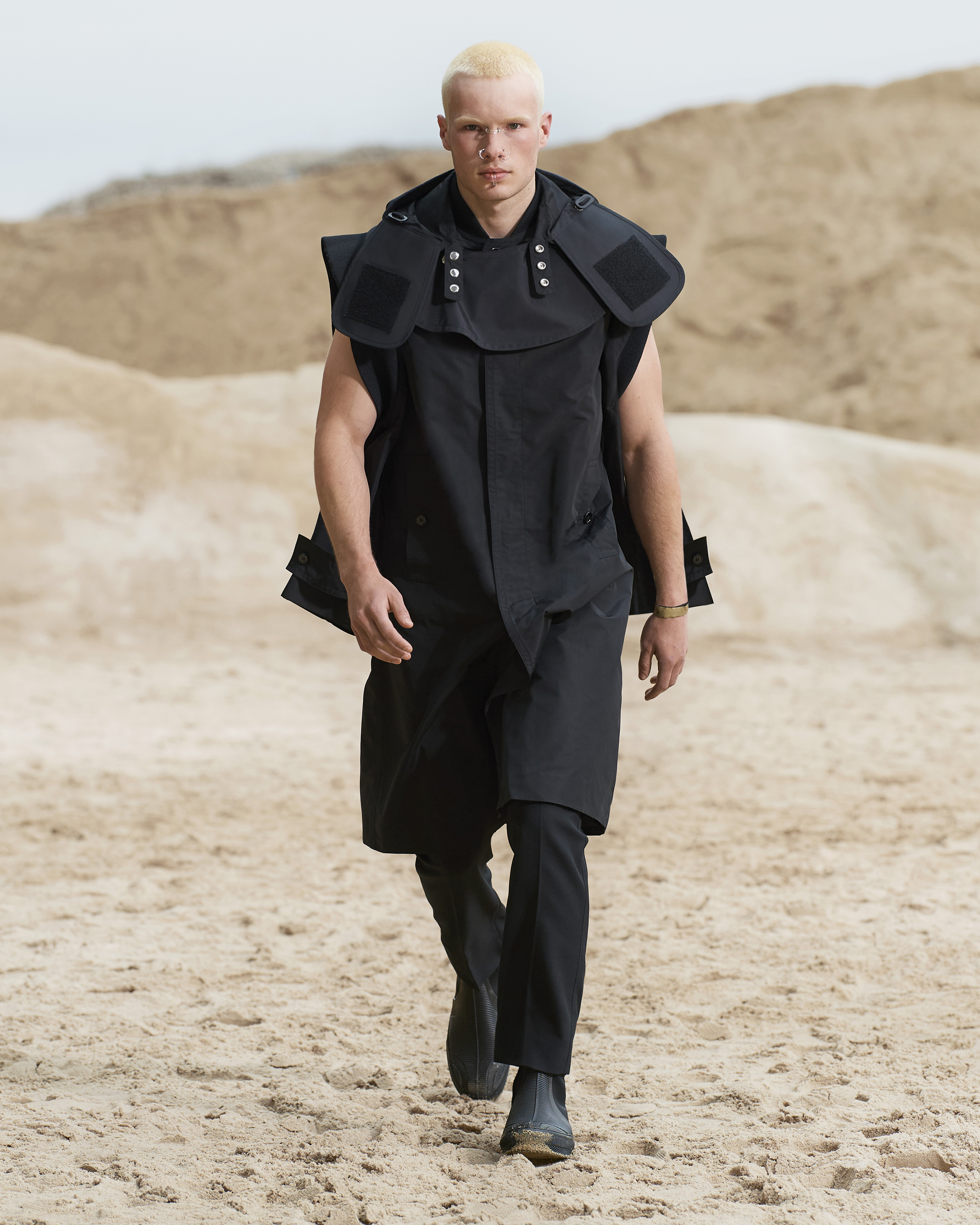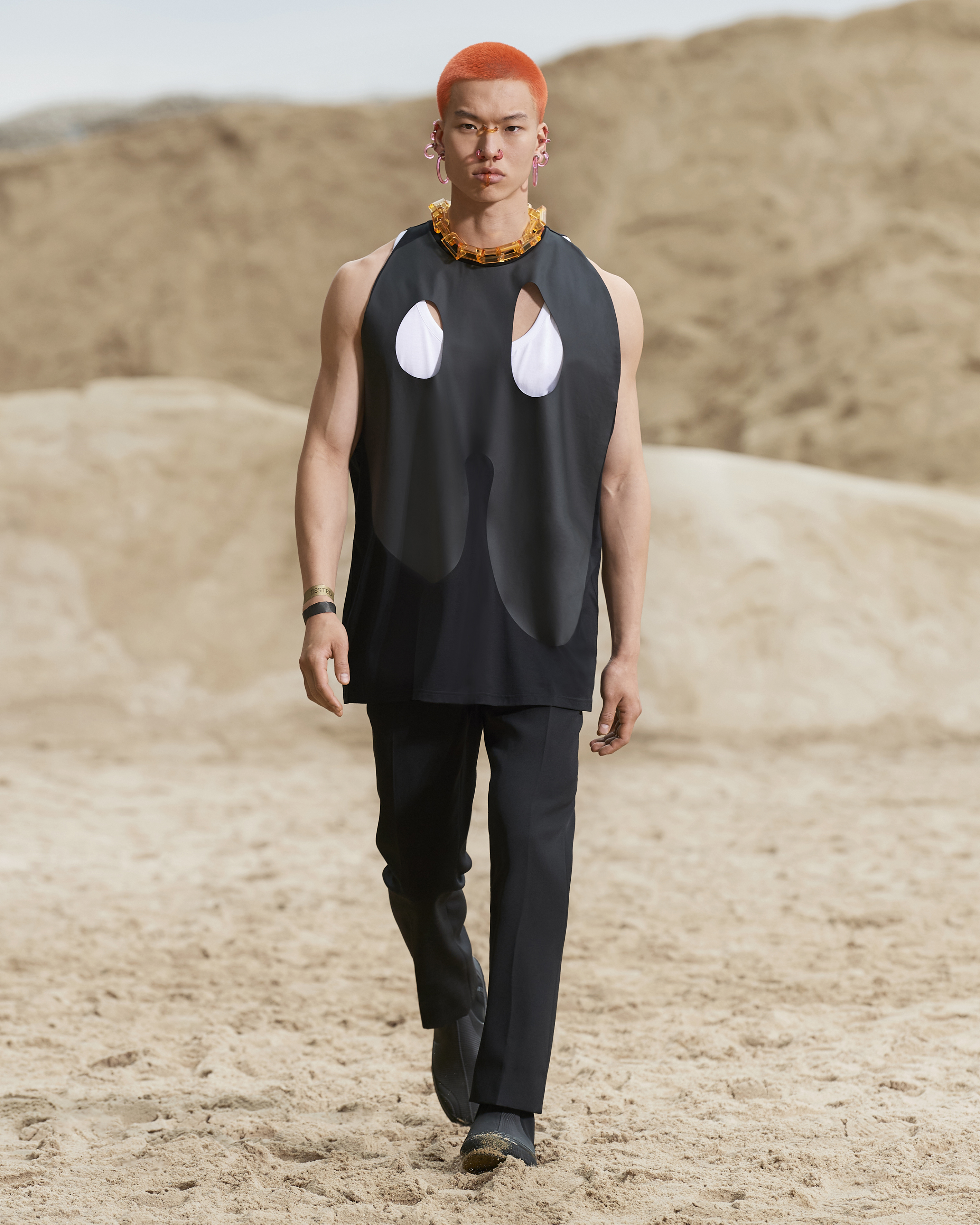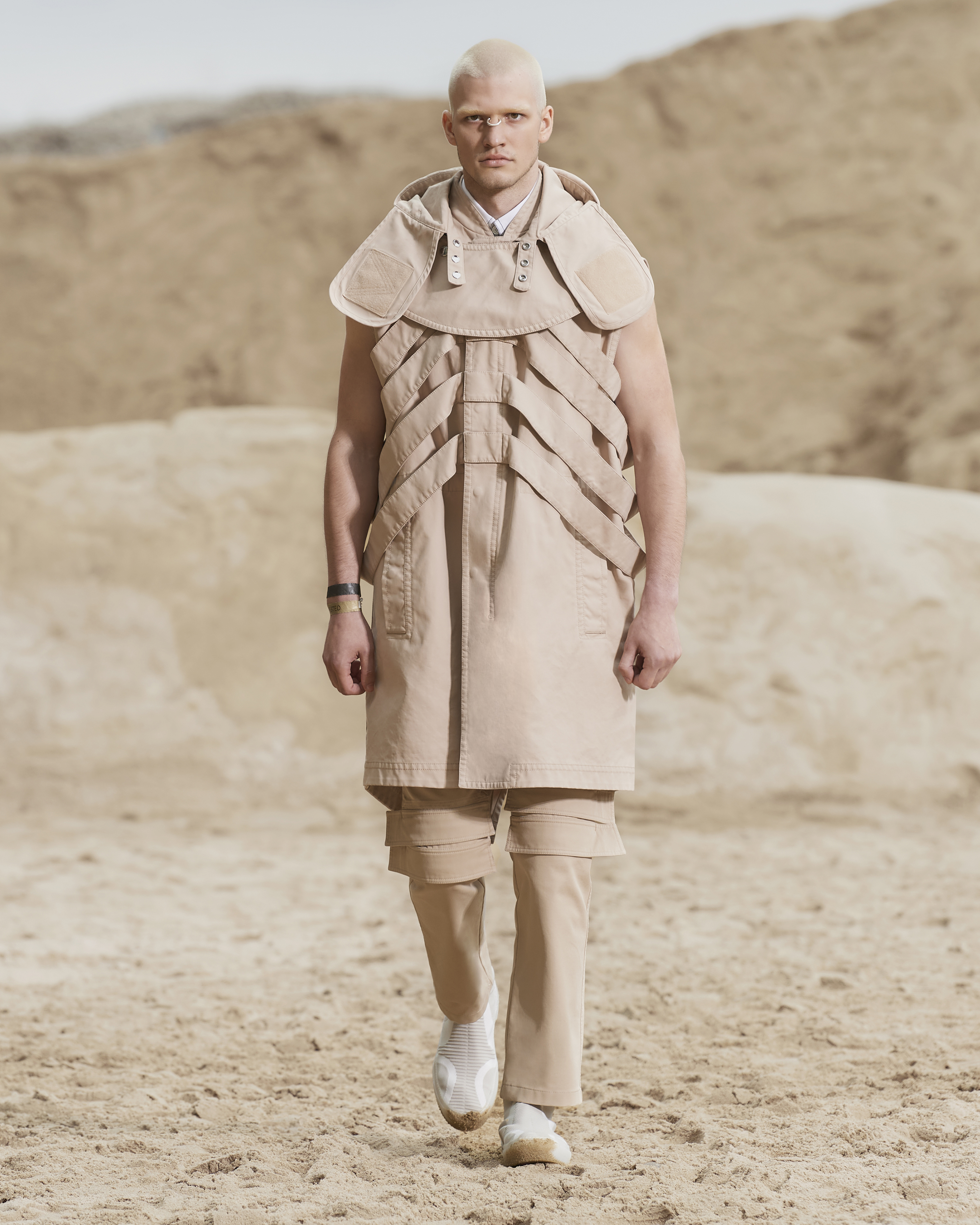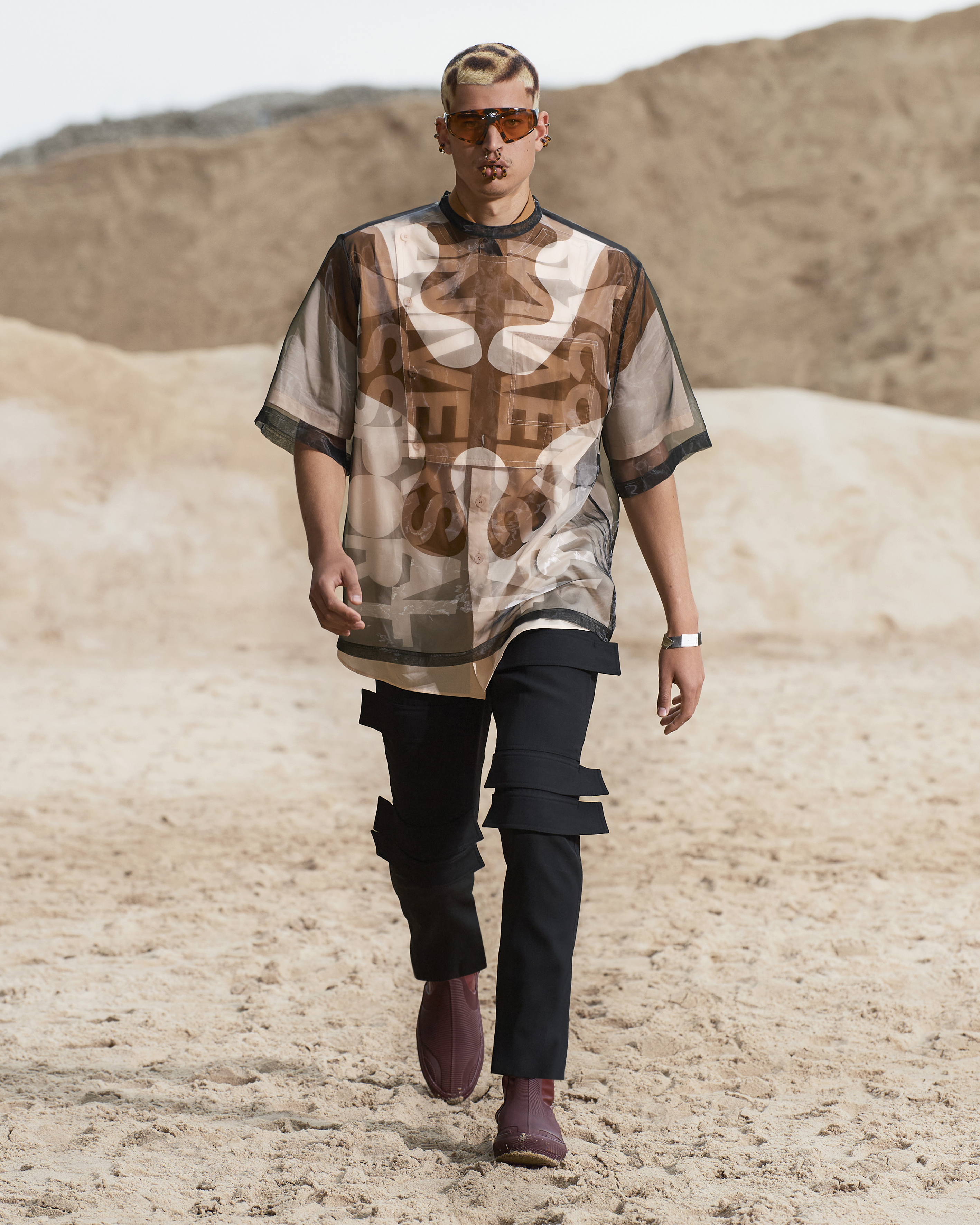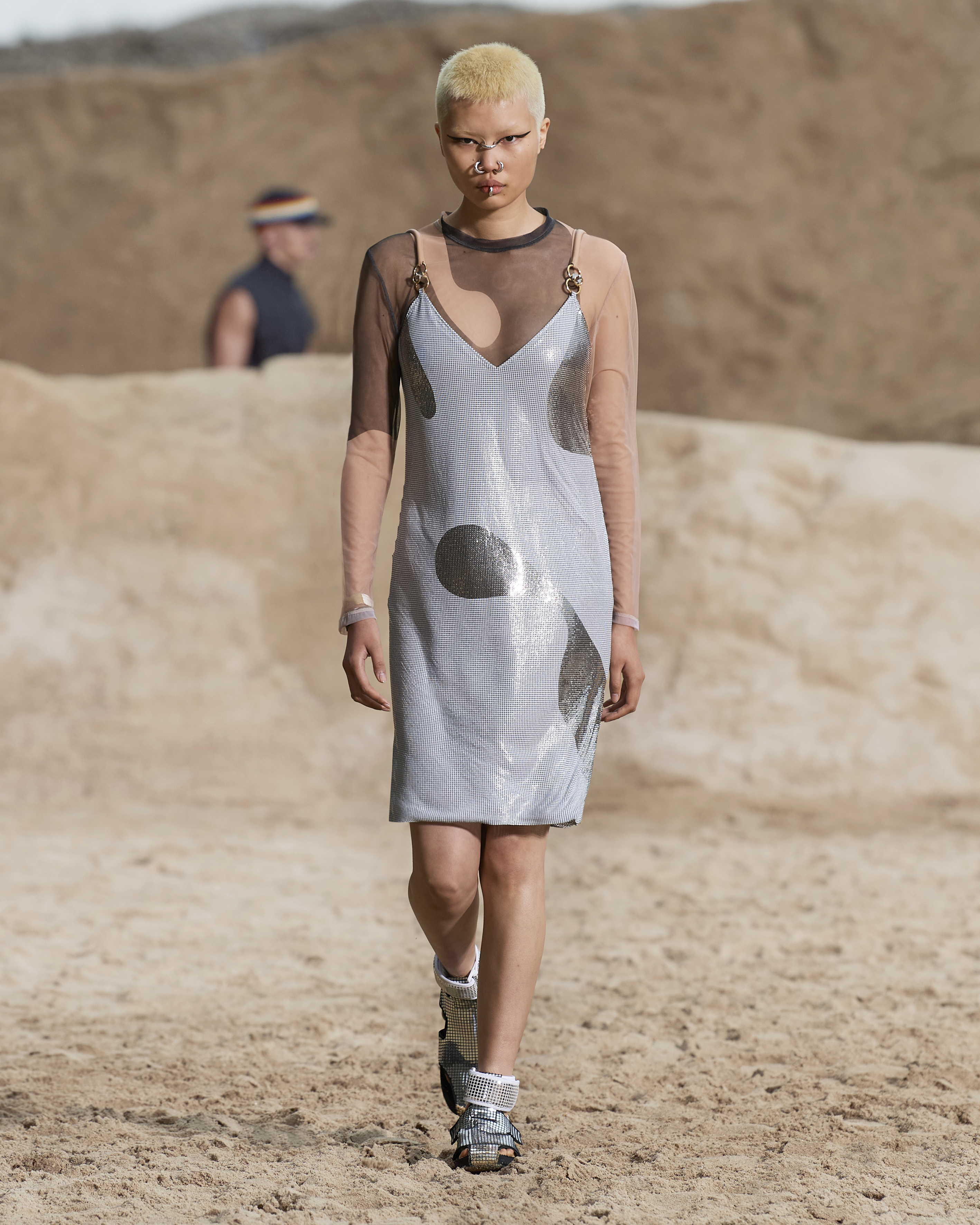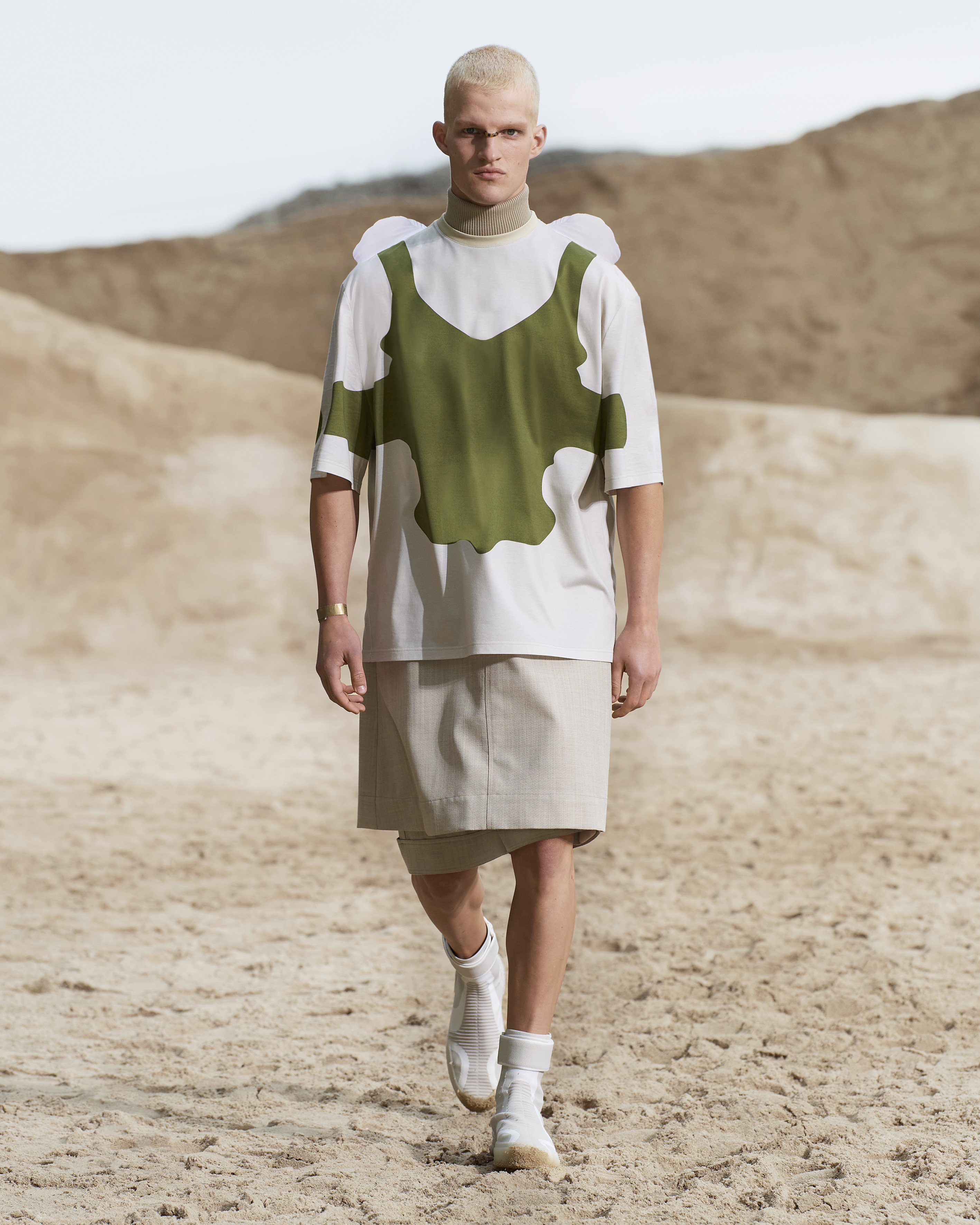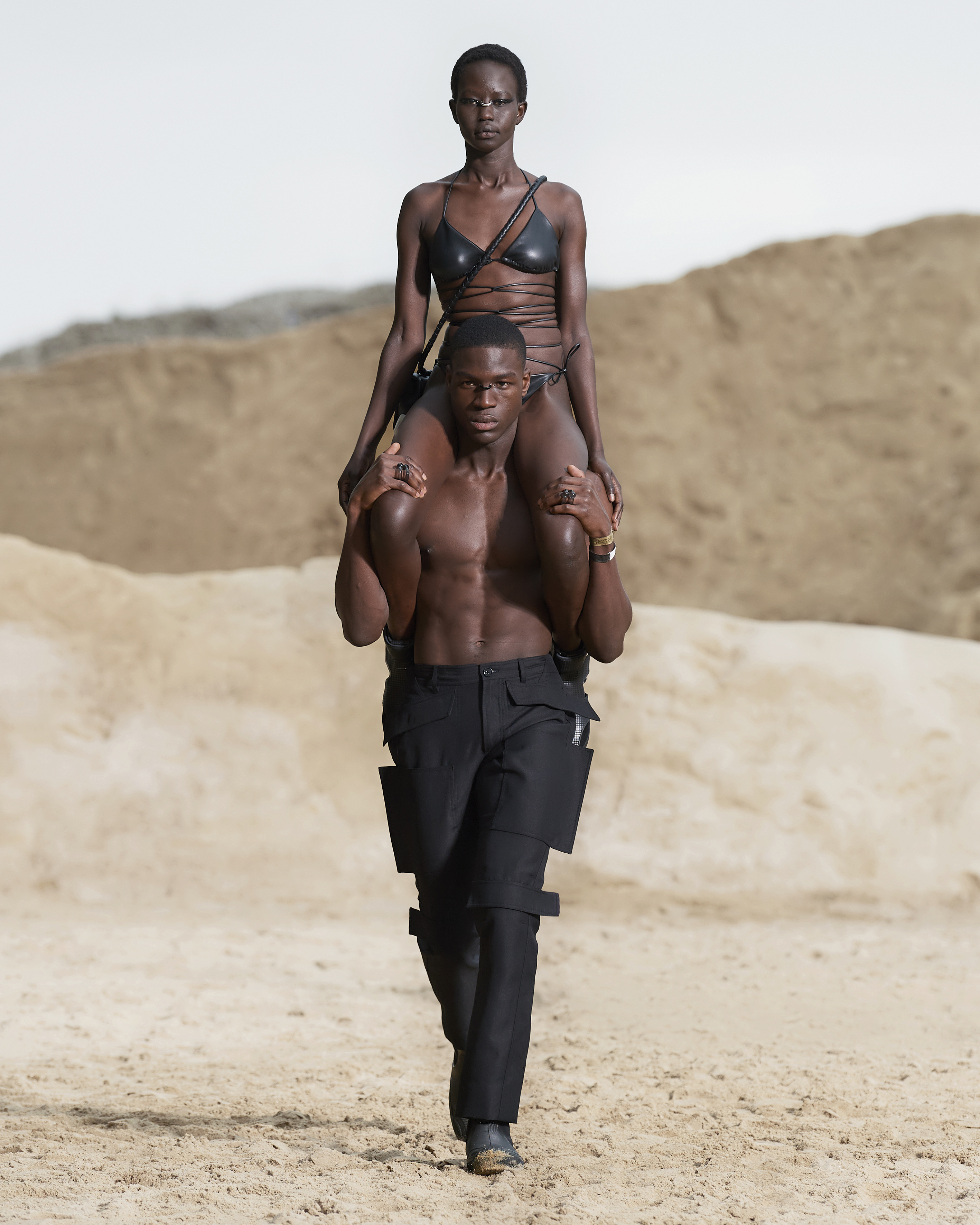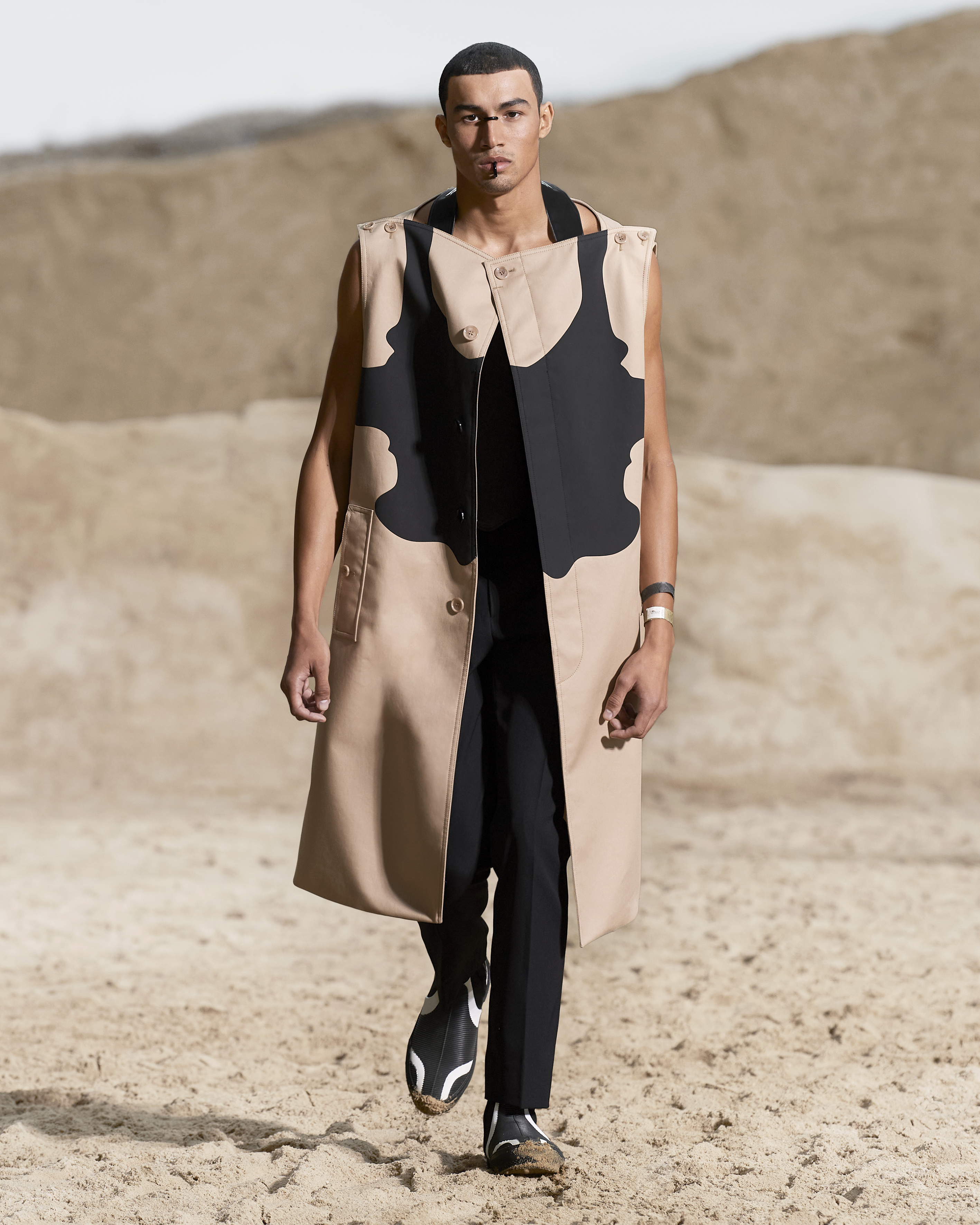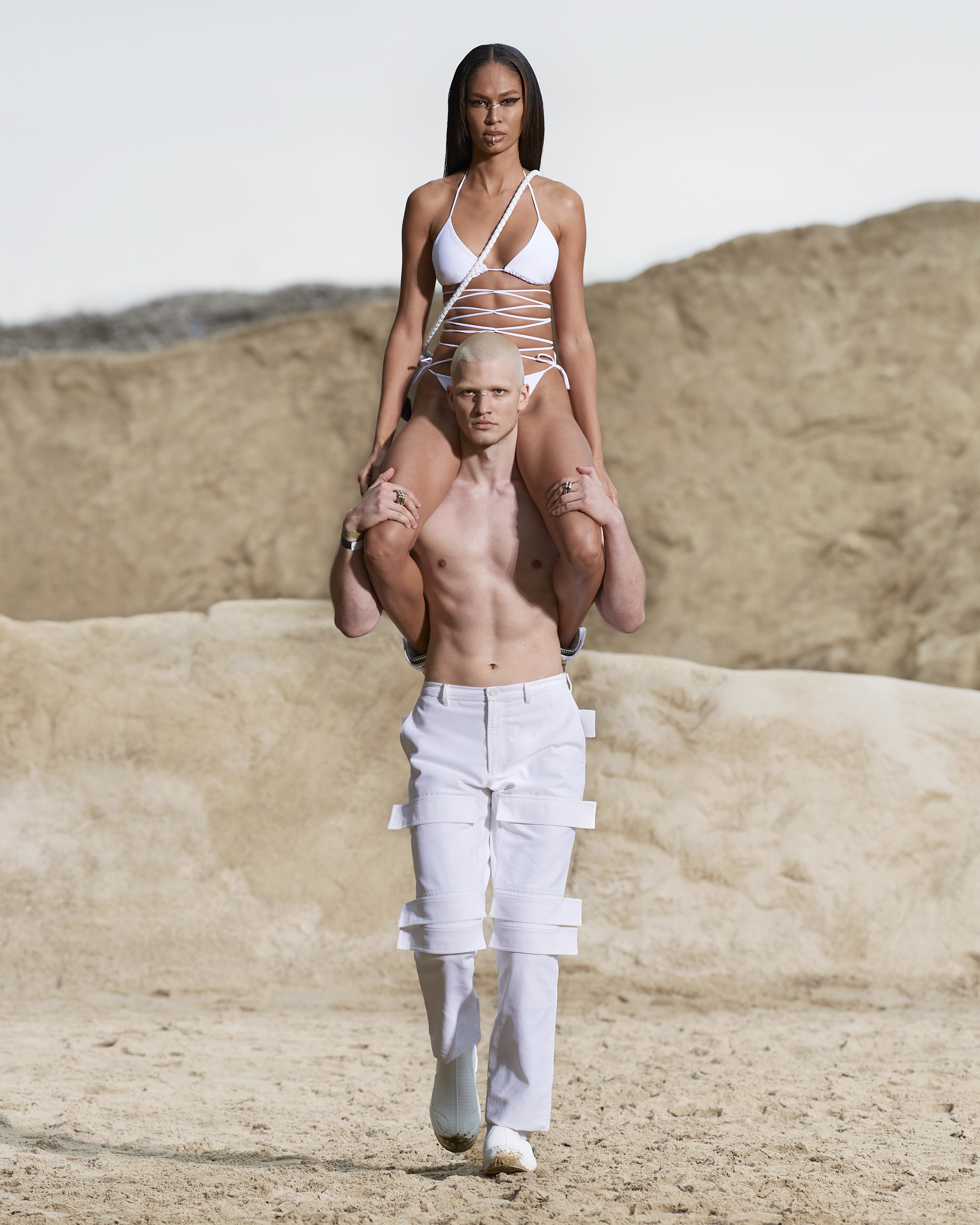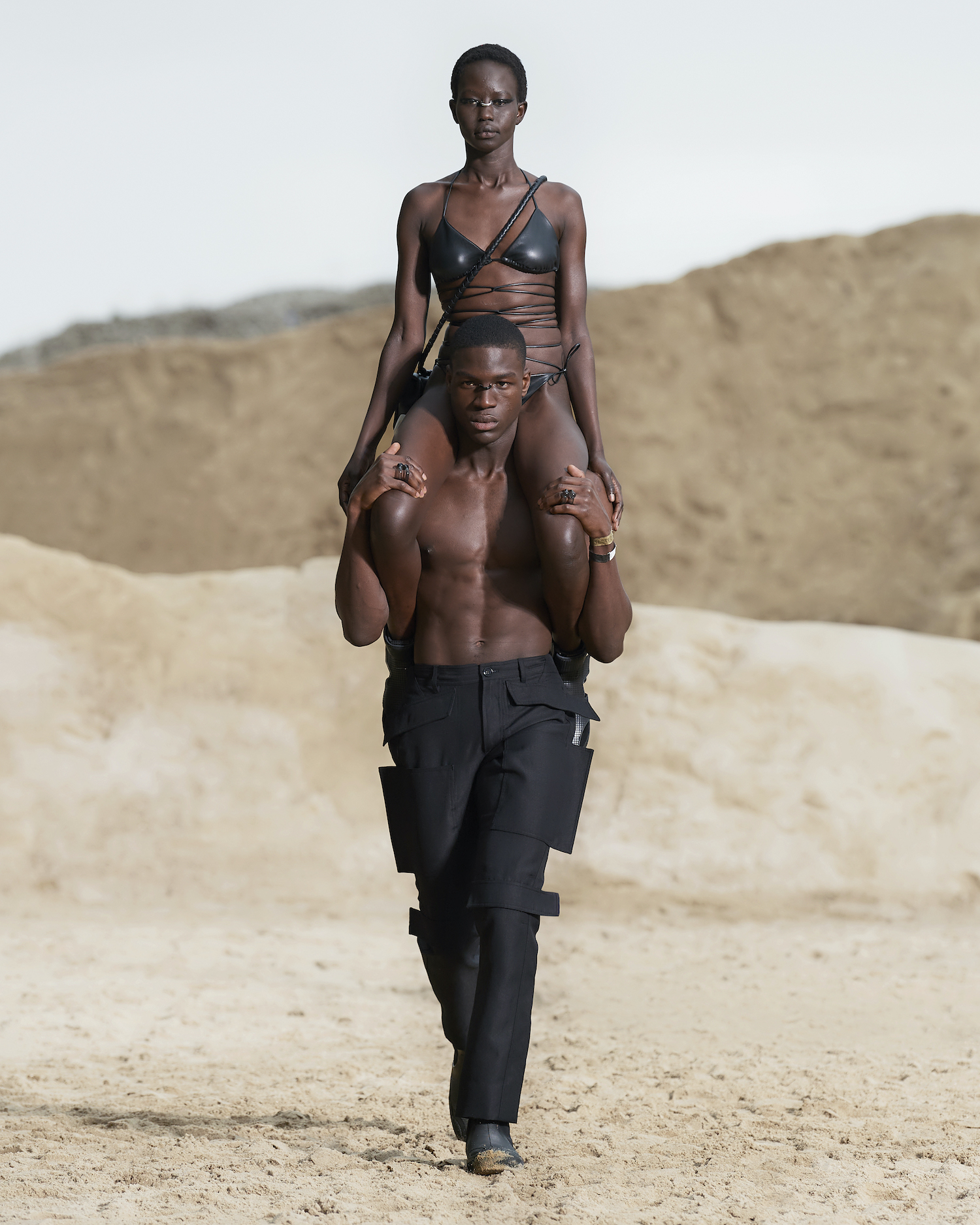 Credits
---
All images courtesy of Burberry