watch céline dion liberate babies from the gender binary with glitter
Yes, the Canadian songstress is launching a gender-neutral kids clothing line called CELINUNUNU.
|
13 November 2018, 10:58pm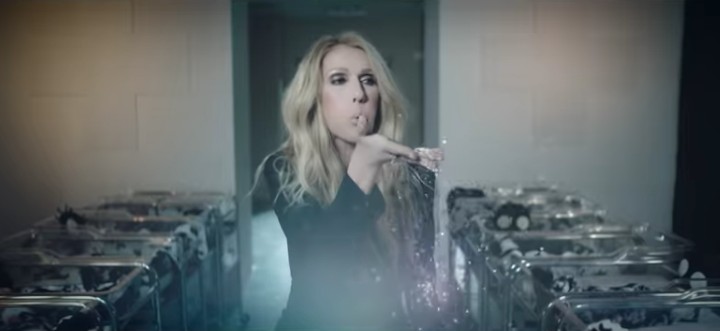 We've finally figured out why on earth Céline Dion ended her Las Vegas Residency after eight years at Caesars Palace. She's been plotting to overturn the gender binary. How? By breaking into children's hospitals, and sprinkling black glitter on newborn boys and girls, to the point where their symbols of oppression (pink and blue male/female symbols on the wall) are turned into black and white plus signs. The babies are also magically outfitted in new digs, touting a "new order." A genderless order, we suspect. At least, that's according to the video for her gender-neutral kids clothing line, CELINUNUNU, that dropped today. In the video, Céline with an é is quickly found by security guards, chased through the hospital and arrested, before uttering these last words: "Guys relax, easy. I'm Céline Dion."
The brand is a partnership between Céline and the co-founders and designers of the kids fashion brand nununu, Iris Adler and Tali Milchberg. "CELINUNUNU liberates children from the traditional roles of boy/girl, and enables younger people to grow on values of equality with the freedom to strengthen their own power of personality based on mutual respect," their website says, in case you were wondering what on earth is going on. Hopefully the line for adults is forthcoming.