this 15-year-old photographer is shooting dreamlike portraits in his bedroom
Remember the name! Ninth grader Nico Daniels is taking mega photos from his makeshift studio in the suburbs.
Nico Daniels
A few weeks ago we received an email titled, "Me, a 15 year old photographer trying to find my spot."

It read, "My name is Nico Daniels, I'm a 15 year old photographer from a small suburb outside Houston, Texas. I just finished shooting a project I have had planned since last year. I cast two of my friends (Nya Green — Model) (Dharma Lagrule — Assistant) from high school and we shot it in my bedroom studio I built out of home depot parts. I'm proud to say we did everything ourselves."
Attached were a series of images that presented Nya in a kind of pinky, purple hue. As she looked down — at the floor, at the camera, over her shoulder — rich, iridescent bubbles floated around her, like oil slicks on little puddles of water. She was smiling in some, laughing in others, but each one felt ephemeral; like the photographer was catching this properly magic moment that could, at any second, well — pop.
These pictures are good, we thought. Like, really fucking good.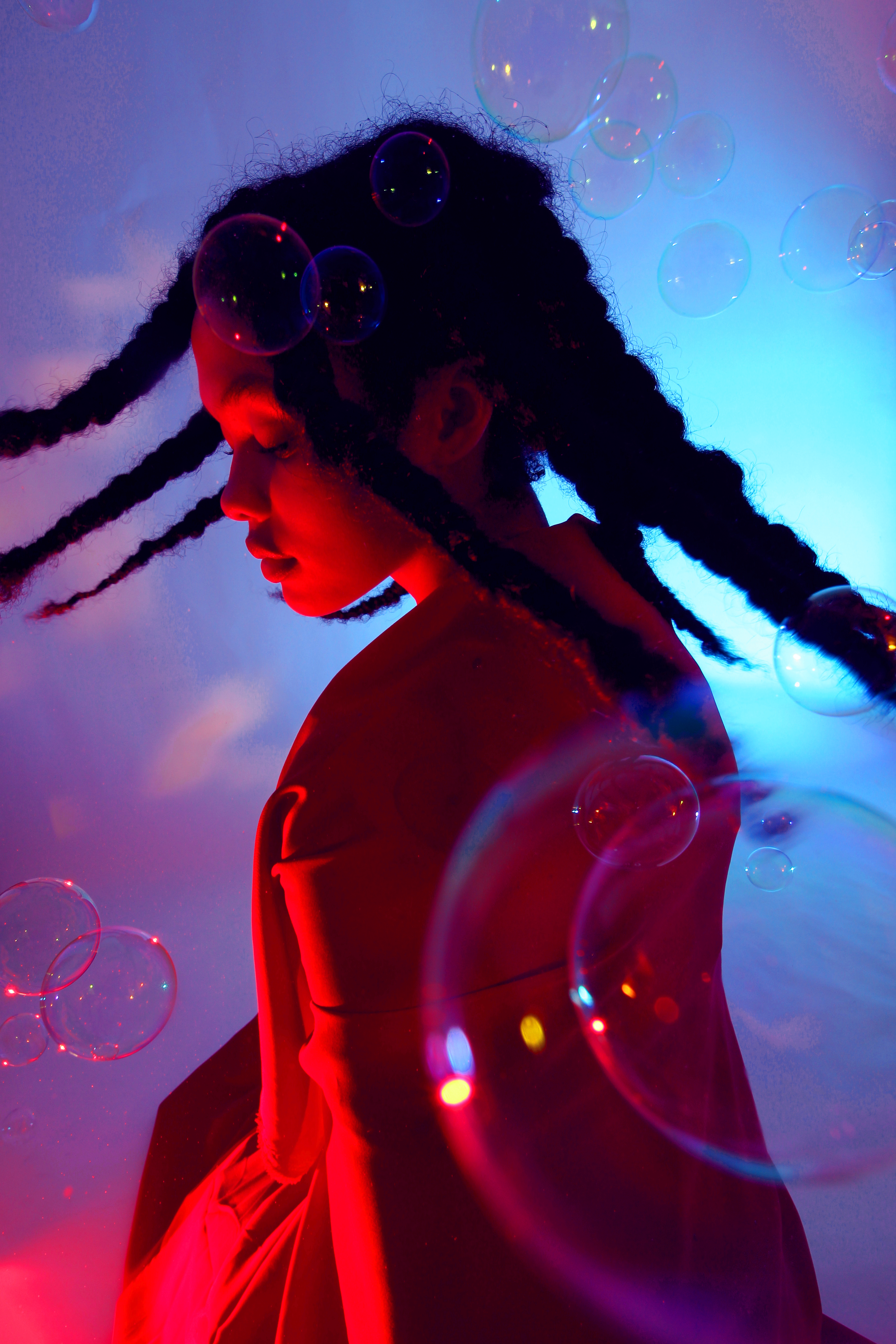 Nico lives in The Woodlands, a small suburb outside of Houston, filled, as he puts it, "with rich old white people and kids who spend their parent's money on drugs." He doesn't really like it there, but then, you don't when you're from the suburbs, do you? The suburbs are boring! Green grass, white fences, blue skies. Nothing to do but, I dunno — build a studio in your bedroom and take pictures of your friends.
"I want to take portraits of these kids expressing their true selves in a place where everything and everyone is the same!" he says, when we speak over the phone. "These kids I see walking around school, blending in with everyone else, I know them personally and I just think they're really interesting. I want to give them a chance to be who they are and be in this room and have their moment. To highlight who they are."
And that's what a good photographer does, isn't it? They capture the essence of stuff. Stuff that maybe no one else has noticed before. Stuff that maybe even the subject hasn't noticed before. Stuff, stuff, stuff. To be able to do it all in your bedroom too — that's pretty major.
"My brother moved out so I just went for it!" Nico laughs of his makeshift studio. "My parents weren't home so I took apart my bed, pushed it out into the hallway into his room. I just was so excited to have my own space for the first time."
You see, Nico's been taking pictures since he received a little point and shoot for his 11th birthday. "I was in the fifth grade and I would just take pictures of architecture, because I was too scared to ask my friends to help me out," he says. "Then in the seventh grade, I saved up as much as I could and got an entry-level DSLR, which I still use now."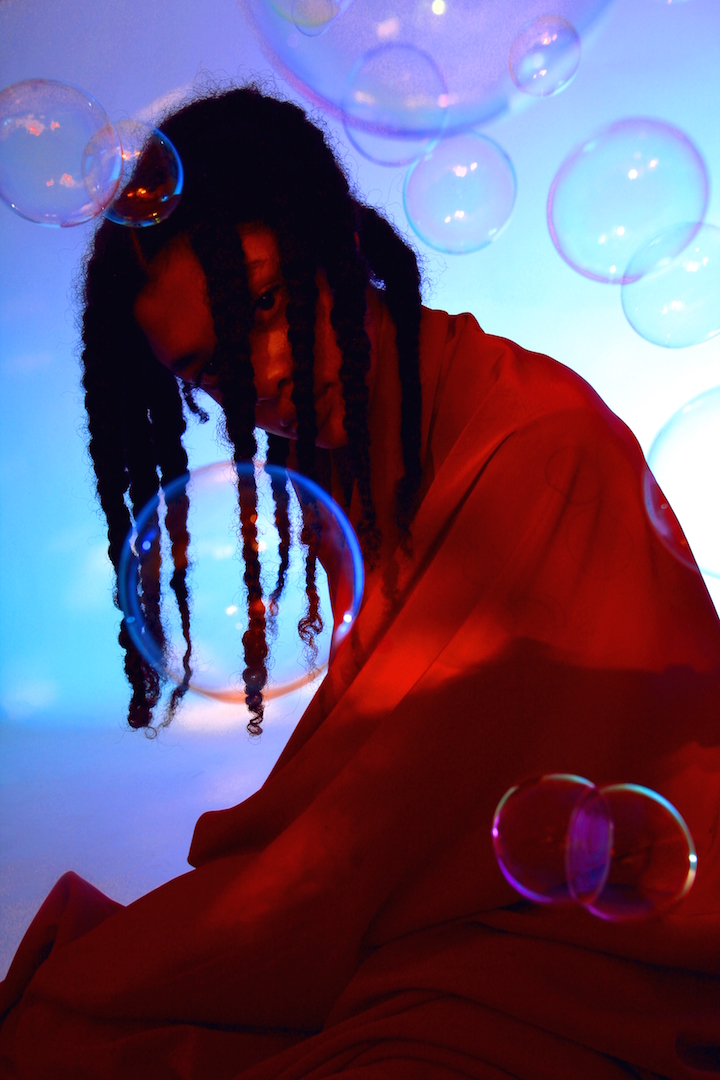 The images he sent to us came from a specific idea he had in his head. "I saw a picture of this woman in a giant read cloth," he describes. "I think it was a National Geographic image. And I just thought about it over weeks and weeks until there was this snowball effect of the blue sky background and these bubbles coming into play. My friend Nya posted a picture of herself on Snapchat with her hair like that in braids and all the ideas that I'd ever had just came together at once."
They shot it on a Saturday, armed with two packs of bubbles and an extra flash he'd been able to wrangle on the day. Nico talks about how when he's shooting he'll often bring in his other friends and play music and have a good time. "We do everything ourselves from styling to set design and lighting," he says. "It's just pure, I guess."
In the future, he wants to work with Frank Ocean, he wants to shoot with Kanye, he wants to collaborate with Tyler, the Creator. He'd love to do something with Converse (he's just finished photographing a bootleg ad for the brand in an inflatable pool filled with grass and flowers). One day, he'd like to move someplace "real far away and take pictures of all the people I look up to."
"I'm scared of the future, of not making it. It's probably my biggest fear. But I'd love to maybe find myself in New York shooting with all the cool people," he says. "I want to tell my story of finding a haven in the dreams I build with my camera, while kids of my age, in my same town, get lost in their own clouds just trying to find themselves." You know what? We wouldn't bet against him.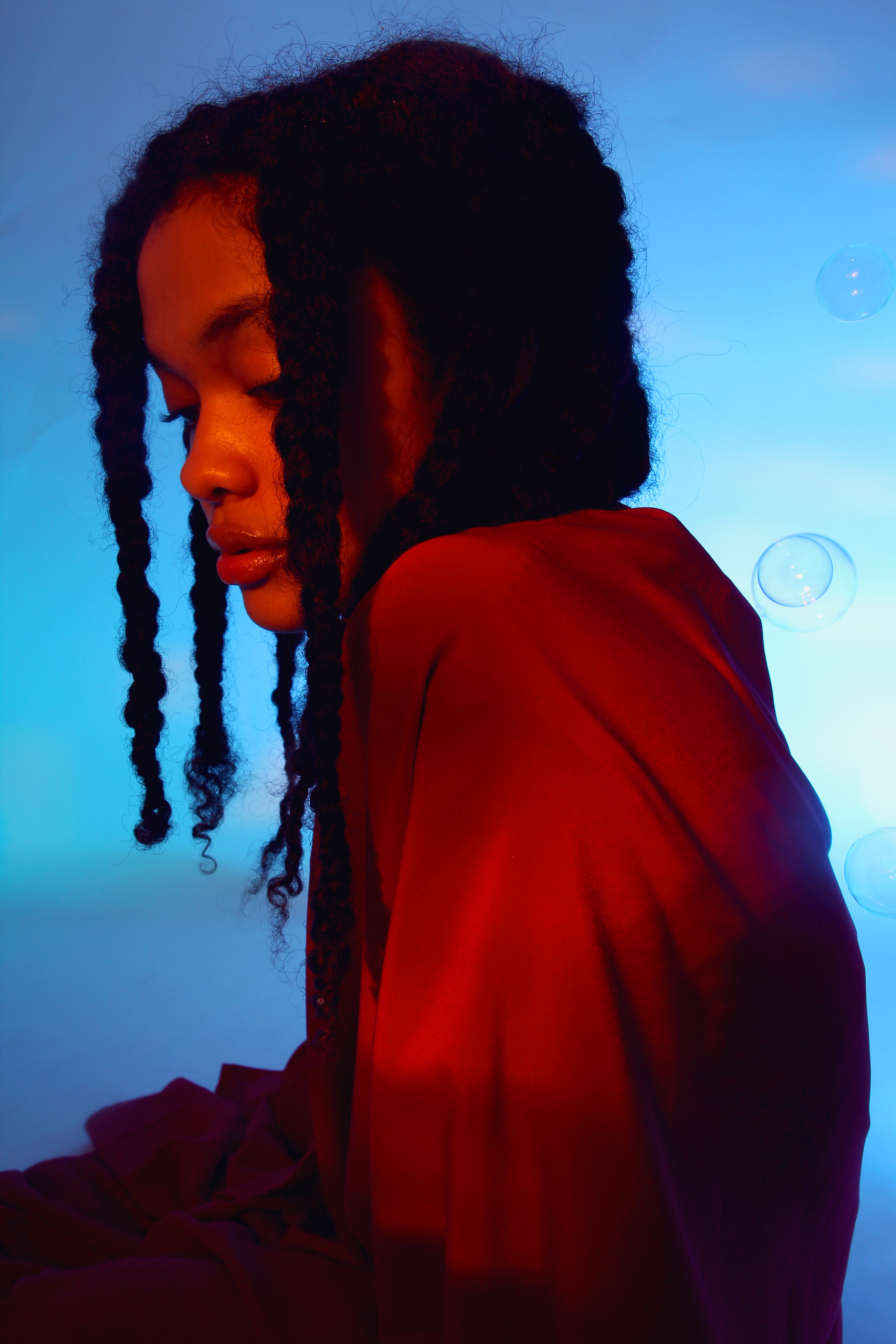 This article originally appeared on i-D UK.