new weather, new music, same you
Featuring Jorja Smith visuals, Frances Bean Cobain teasers and a collaboration from He Who Shall Not Be Named.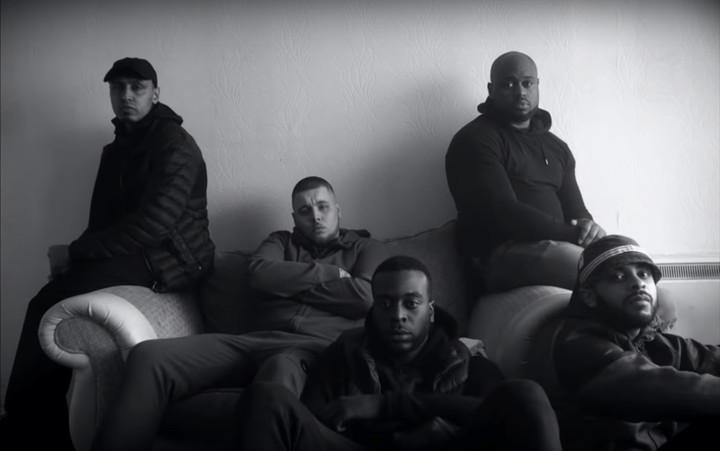 Still via Youtube
Would you look at that, the second we hit publish on our 'here's everything you should do since summer's never coming' piece the sun came out. Naturally, this nice new weather -- this nice new sensation of… is that... happiness? Naturally this all needs some nice new music. Good news! We've compiled it all in a handy list. We've also compiled an even longer playlist on Spotify. The things we do for you.
Jorja Smith just released the music video for Blue Lights
The soulful tune's been floating around for a while, but we've finally got some visuals. Shot in Georgia's hometown of Walsall and wider Birmingham, and by regular i-D contributor Olivia Rose, it features a raft of familiar midlands faces -- Benjamin Zephaniah, musicians Jaykae, Despo, Mist and Mike Skinner, and producer Preditah. "I wanted to capture men/boys of Walsall and Birmingham from all different walks of life doing everyday activities," Georgia explains, "to show that the stereotypes we are bombarded with are misleading and, ultimately, harmful." Hook it up to a projector in every town hall.
Frances Bean Cobain teases her debut single
As the offspring of rock royalty you inherit a few things. Some good (connections, great band tees) some bad, (intense scrutiny any time you do anything remotely music related), some entirely case dependent (genuine talent). Cobain has inherited all of these things, and an Instagram tease of an original song proves the latter. Armed with just an acoustic guitar, her voice segues from distinctive (and somewhat familiar) husky depths to powerhouse highs. It understandably left fans demanding and answer to: "Will you ever release a full song?" To which Frances responded, "Oh yes." Oh, yes.
Kanye released a new song, with Travis Scott and Lil Uzi Vert
Idk, listen to it if you want. Or read this:
All the rest of the best is over on our playlist
Although our favourite tune today is the crescendoing hum leaking out from the pint-swilling grins clogging every pub corner.