Photography Ciarra K. Walters
this young photographer is teaching the next generation self-love
This is the power of positive representation through photography.
Photography Ciarra K. Walters
Thanks to the omnipresent internet we spend our days awash in a culture of imagery that serves to undermine our sense of self and worth; this is particularly worrisome when considering young girls and boys born into the digital age. How will this generation survive the onslaught of social media that shadows their every move and thought? In considering her own younger sisters, 25-year-old LA-based photographer Ciarra K. Walters, who has worked with Solange and her label Saint Heron, has learnt the best way to set an example is by being herself, expelling ingrained ideas about ideals of beauty and forgoing the patriarchal household in which she was raised.
Here, the photographer shares images of her sisters at her home in LA and discusses how they are empowering themselves beyond the pressure of external forces, and the power of positive representation.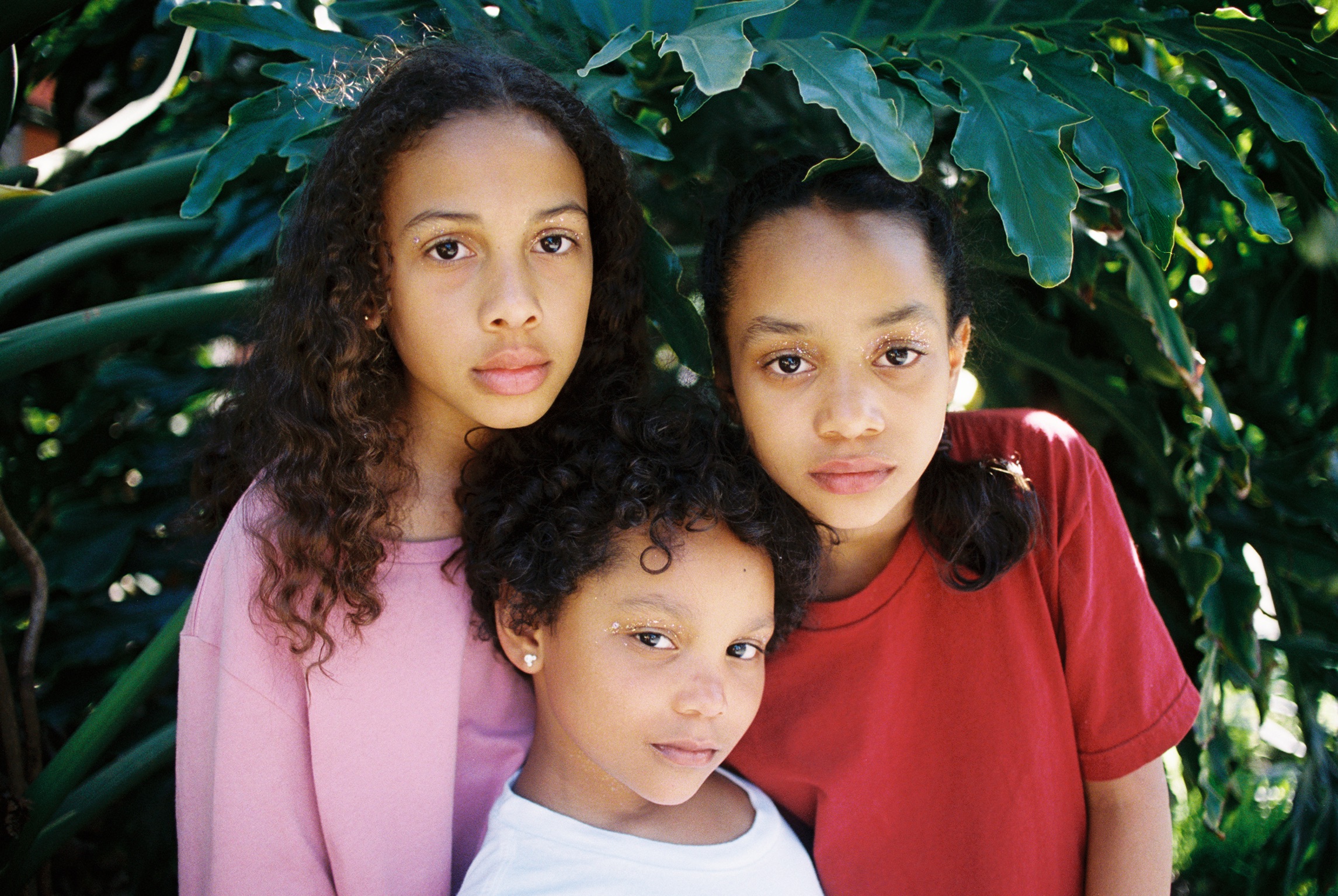 "I have truly battled to love myself through my 25 years of life. Growing up in America has been very difficult, especially in a society where colourism, racism, sexism and patriarchy still remain dominant factors in everyday life (as in much of the world). Now we're in an age where women are going under the knife more, injecting chemicals into their bodies left and right, never leaving the house without a face full of make-up. Girls growing up now skip the awkward teenage phase. Instead, 14-year-olds look more like they're 24. It has caused me a great deal of worry for my little sisters. The great poet Rosie Molinary once asked, "What happens to girls whose self-image is shaped by other people's beauty standards?" In a time where almost anything is accessible, regardless of age, what happens to our girls who grow up in an era where certain beauty standards are absolutely inescapable.
This past April, my youngest sister told me she wanted to cut her hair, to be like me. She's eight, soon to be nine, her name is Eva. I've been in Los Angeles for almost three years now, so it's hard for me to understand the strength of my influence on my little sisters, to truly see how much I inspire them 3,000 miles away. My mother mentioned to me that I had no idea how much they looked up to me. I got a sense of what she was saying during their last visit. I got to know each one of them separately and allowed them to get to know me at 25, as an "adult". These little ones taught me more than I could have imagined. Swinging on a hammock with them one night, I listened to their opinions, ideas and outlook on their mini-worlds. Such strong young women already. Confident, free, educated, beautiful and most importantly, outspoken -- all qualities I felt were inside me, but denied to be at their age.
When my family arrived, Eva ran to me asking if she could cut her hair. Our mother told her to ask for my permission. Why? I still don't know, but I looked at Eva deep in her eyes and said, "Is this something you really want to do?" Without hesitation, she firmly nodded her head and responded, "Yes." She said she wanted her hair to look like mine. I didn't really think too much about it. I set up the appointment with my hairstylist the next day and on her last day in LA, she sat in that salon chair, watching her long, thick, curly, brown hair fall to the floor. Even then, I still did not comprehend how much of an impact I had on my little sisters.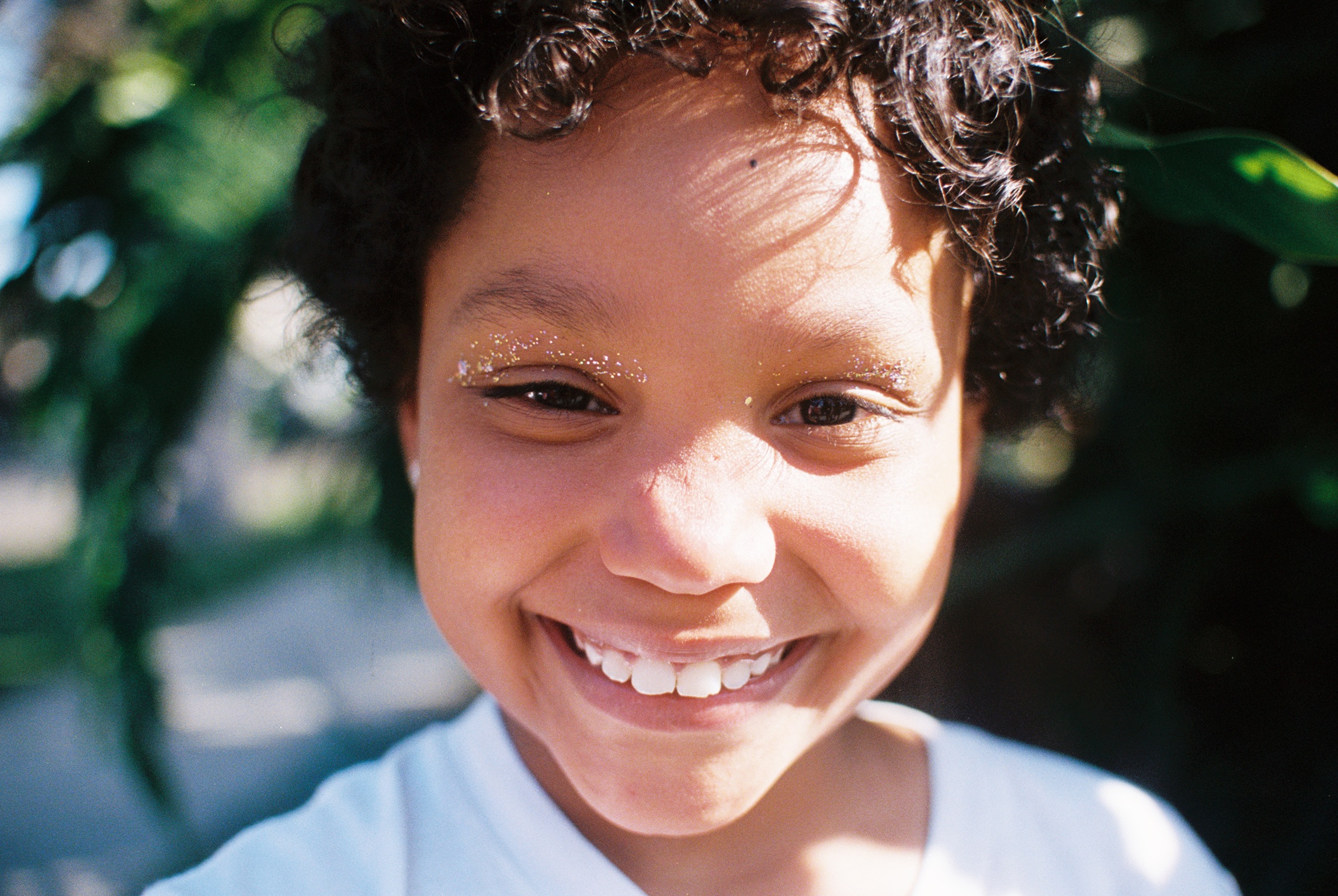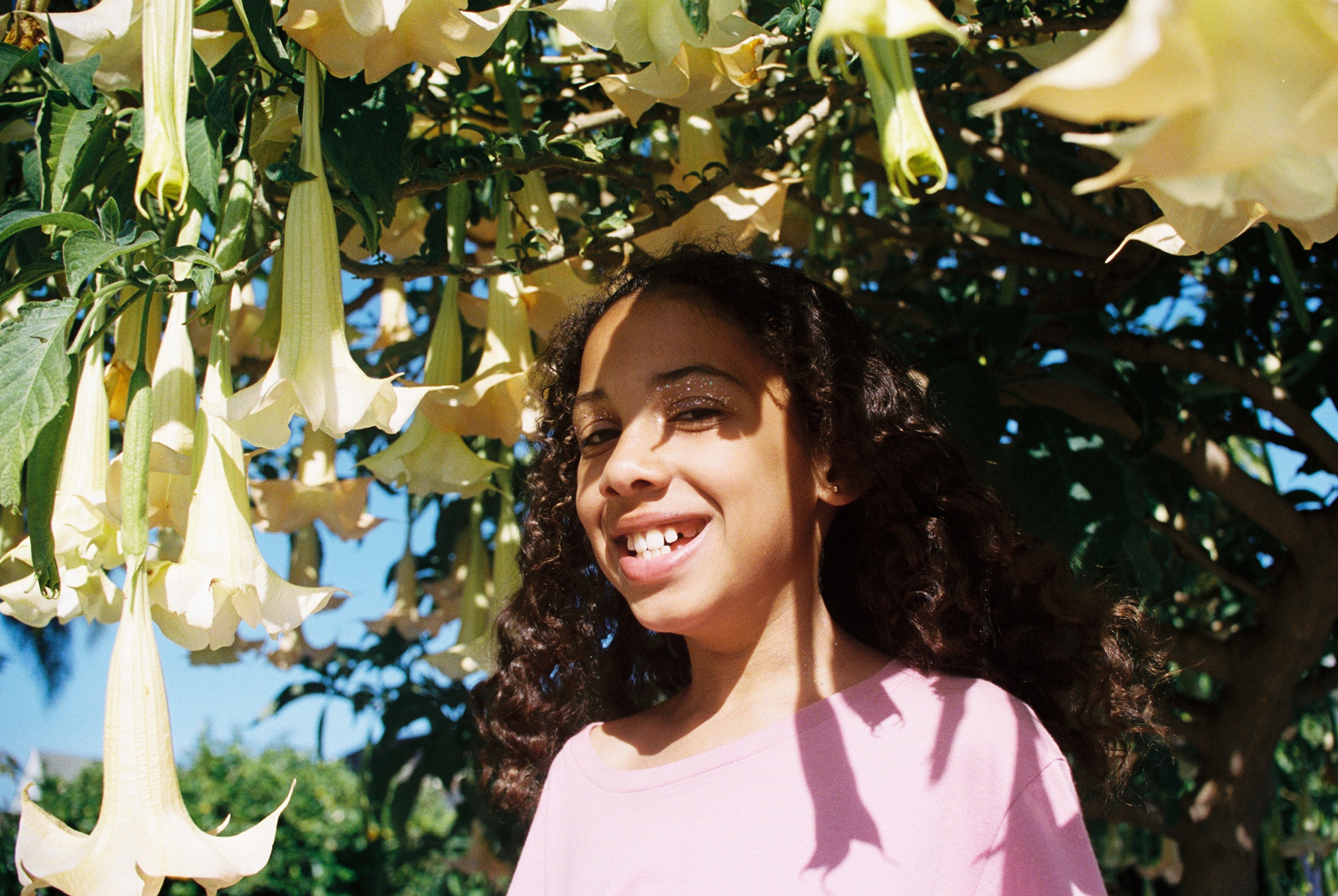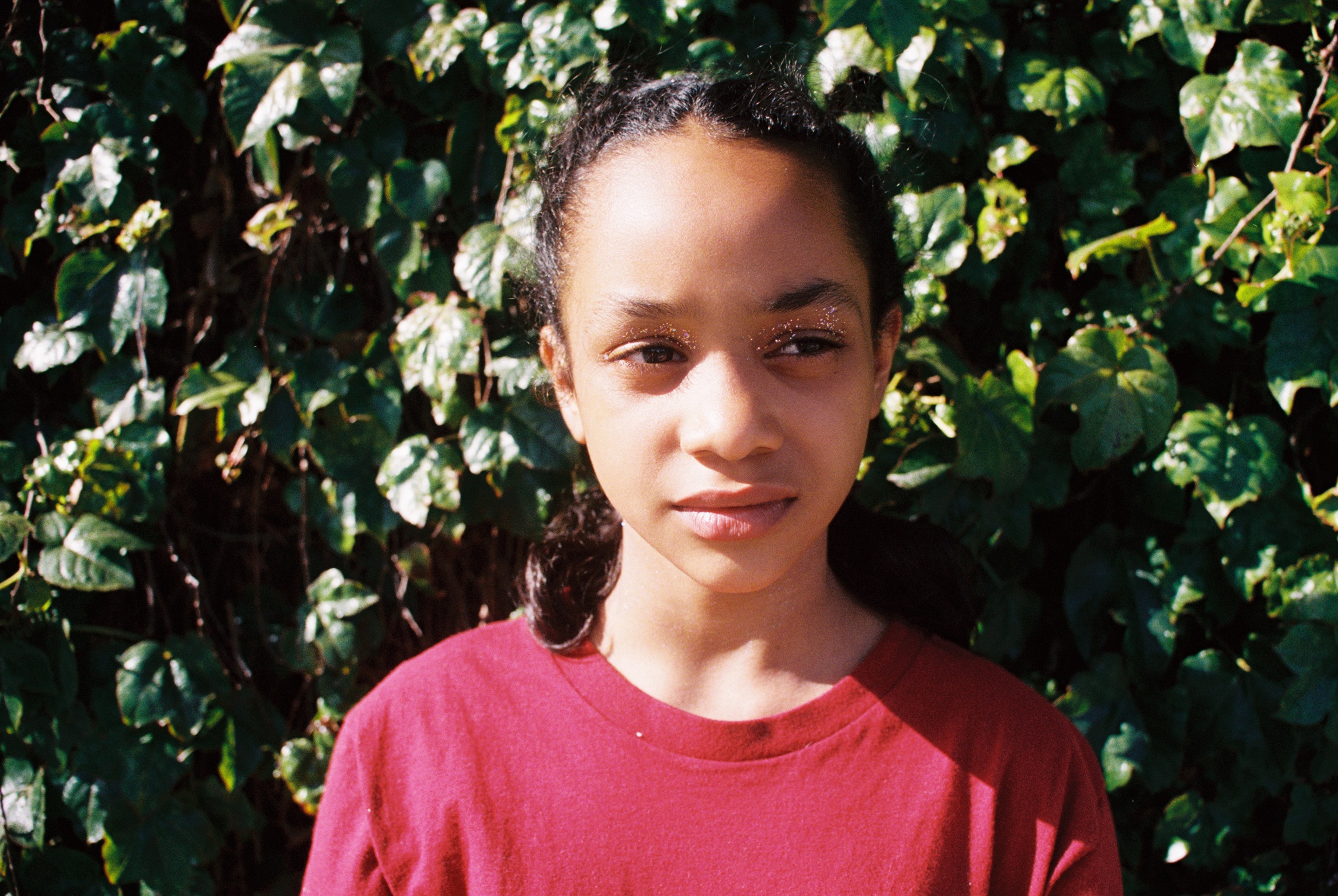 I chopped off my long, curly hair in 2016. I'd had really long hair my whole life. At the age of 24, I told my hairdresser to cut that shit the fuck off, all of it. I was ready to let go of my past and the Ciarra defined by others through that long hair. I was ready for the world to see me… I was ready to see me. I hid behind my curls since the age of five, thinking that my hair was who I was. I used to have men and women both tell me I would be nothing without it. That I would no longer be beautiful without long hair -- like it actually made me who I was. "I am not my hair, I am not my hair," I repeated to myself several times for several minutes before walking into Deva Curl on the morning on my 24th birthday. And like Eva, without hesitation I watched that shit fall to the floor.
What if we taught young girls how to be themselves and truly love who they are? What if we taught ourselves how to love who we are? Wouldn't it be easier to pass down those messages? Wouldn't we be honest? At 24, when I became honest with myself, started paying attention, and giving myself the love I had been chasing from men, everything in my life came together. My community of friends, my career, my dreams, but most importantly, my family. When it came to my little sisters, I've always wanted them to have someone they could look up to and turn to when they felt confused, lost, or as most of us feel, not good enough. I've always desired to be that person people could relate to. To be that person who reminds people that they're not the only ones going through whatever it is. Growing up I didn't really feel like I had that. It's hard to relate to people when they're not being honest about themselves or even being honest with themselves.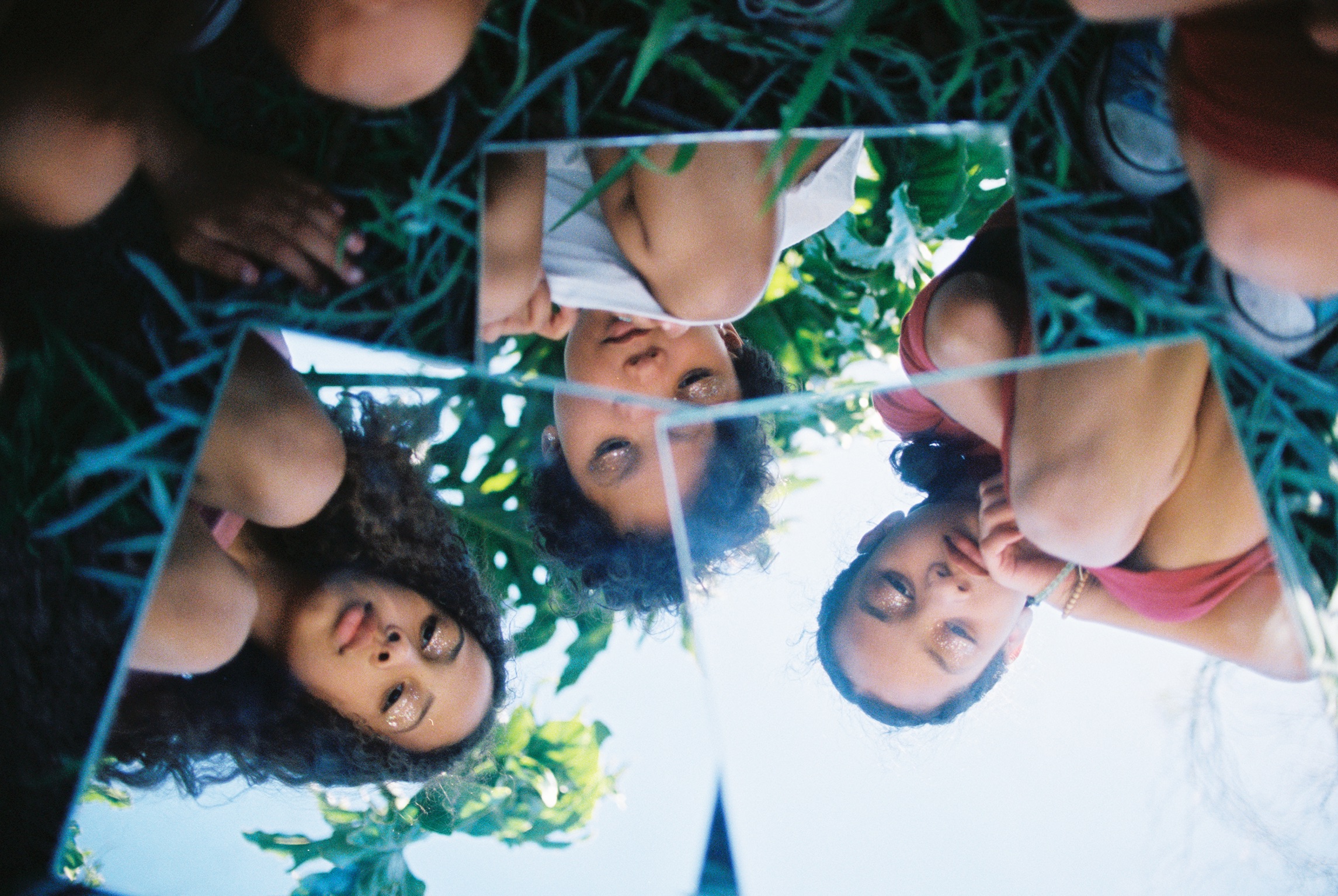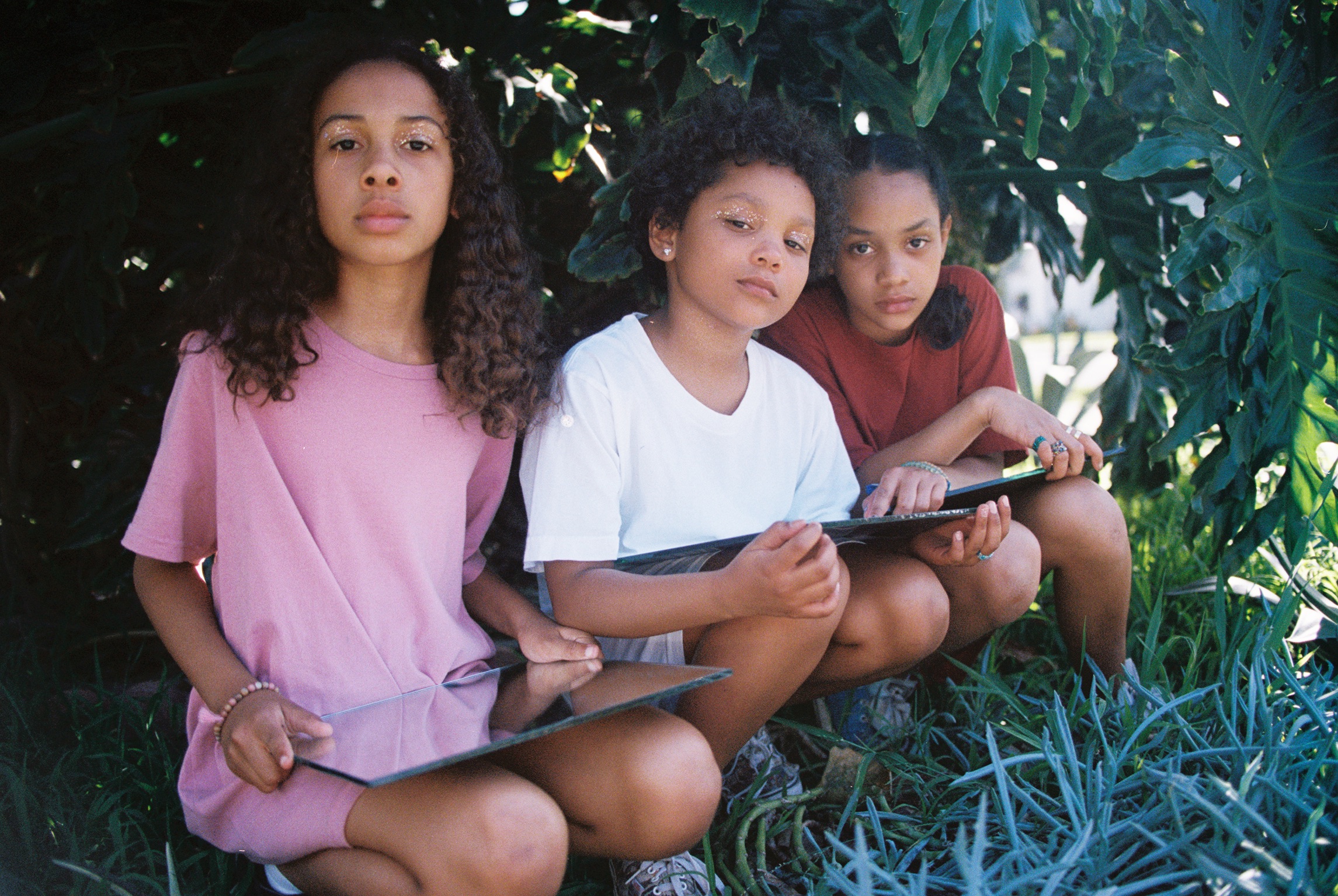 I grew up in a patriarchal household. It was a male-controlled environment up until I was 16. Fast-forward ten years later, that same home houses a matriarchal household; my mother and three sisters. A home where the politics of being a woman are free-flowing and ever changing. My mother is free to be who she is now, which is a strong, courageous, invincible forcefield while my sisters are granted that same access -- that same access I begged for at their age.
While swinging in that hammock, my sisters spoke about puberty, their view of boys, the life that surrounds them as young women. I saw my sister Lilah sport a "Feminist" T-shirt later on that week. At 10 years old she identifies as a feminist. I didn't even learn about feminism until I was a second semester junior in college when I was 21-years-old.
I once saw in this documentary where a woman stated that the only way people feel something is possible is by seeing others that look like them accomplish it. I may not care for Hillary Clinton nowadays, but growing up she made it feel possible to be a woman and run shit. Now we have women that hit closer to home for Black girls, like Carrie Mae Weems, bell hooks, Thelma Golden, Mickalene Thomas, Beyoncé, Solange, and so on and so on. Eva cut her hair because she wanted to be just like me. Now isn't that a statement.
Recently I had the opportunity to photograph my family, to capture them as I see them. I have taught these girls self-love as they have taught me. Eva came to the conclusion at eight that she is not her hair, 16 years before I did. Lilah is a feminist at the age of 10. Lilah's best friend understands how men view women in the world at nine years old. My 18-year-old sister Issa defines herself on her own terms, without anyone's opinion or permission. For the first time in a long time, I felt hope. These girls are growing up and living lives our mothers, grandmothers and great-grandmothers didn't get the chance to live. They are witnesses to women changing the narratives men have created for us. No longer centered around looks, but a time when an eight-year-old will chop off an asset so deeply valued on a female by society, without question -- especially if you are a woman of colour).
Eva told me she wanted her hair to look like mine. Three thousand miles away from my sisters and they still sense the foundation of freedom I have created through myself, my community, my work, my art and through self-love. What if we taught young girls how to be themselves and truly love who they are? I think the first step is being that example."
See more of Ciarra's work here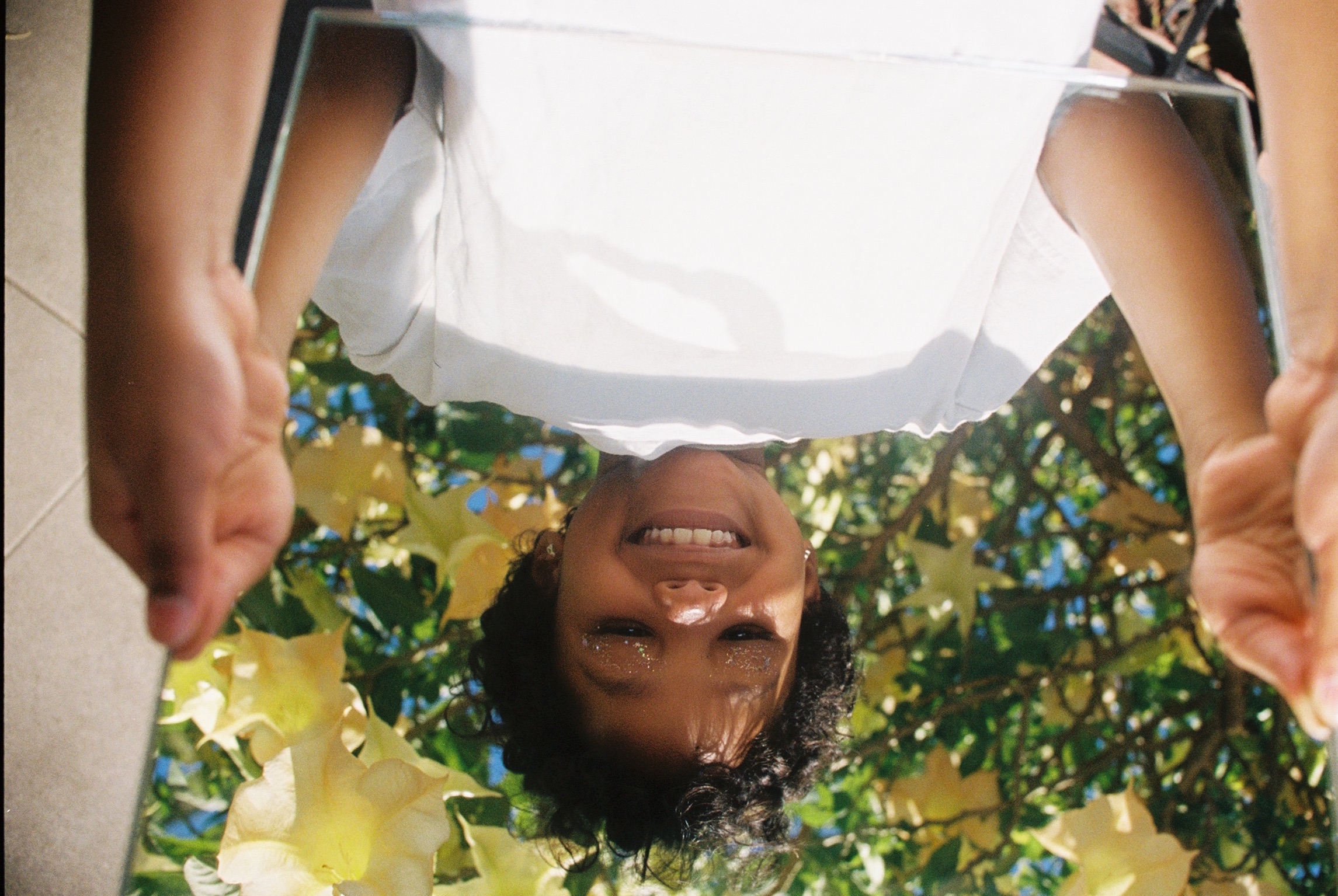 Credits
---
Photography Ciarra K. Walters