jw anderson rejects gendered dressing with a collection celebrating femininity
On the 10th anniversary of his first LFW show, JW Anderson's collection feels mature, intelligent and confident.
|
16 September 2018, 11:27am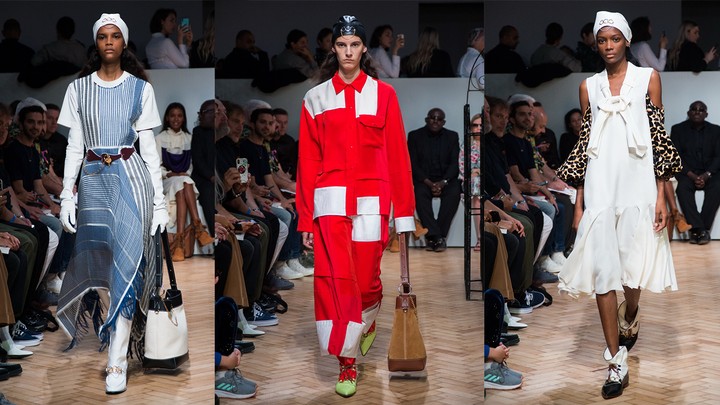 Photography: Mitchell Sams
Beforehand this was billed as a combined menswear and womenswear show. And yet on the JW Anderson catwalk this season there was not a single man. Was Jonathan, a designer who has, for pretty much all of his career, discarded the distinctions between gendered dressing, making another, more subtle comment? It felt more specific than that – although there were definitely pieces on display that many men would wear -- it was a collection about femininity.
There was a definite summery mood in much of what was shown too, it was full of lightness and fluidity. Between his JW Anderson and Loewe brands, Jonathan shows six mainline collections a year and you might forgive the designer for being spread a little thin. Especially with all the extra-curricular activities he's been engaging in; craft prizes and art exhibitions with Loewe, and a project for JW Anderson that sought out young photographers to shoot his campaign. A catalogue for that competition stood in for a press release this year. A big book of work highlighting the power and diversity of young creativity feels an apt takeaway from a collection overflowing with ideas. Instead of a press release pushing us in specific thematic directions, it felt more open, more purely about clothing, more interestingly about creativity.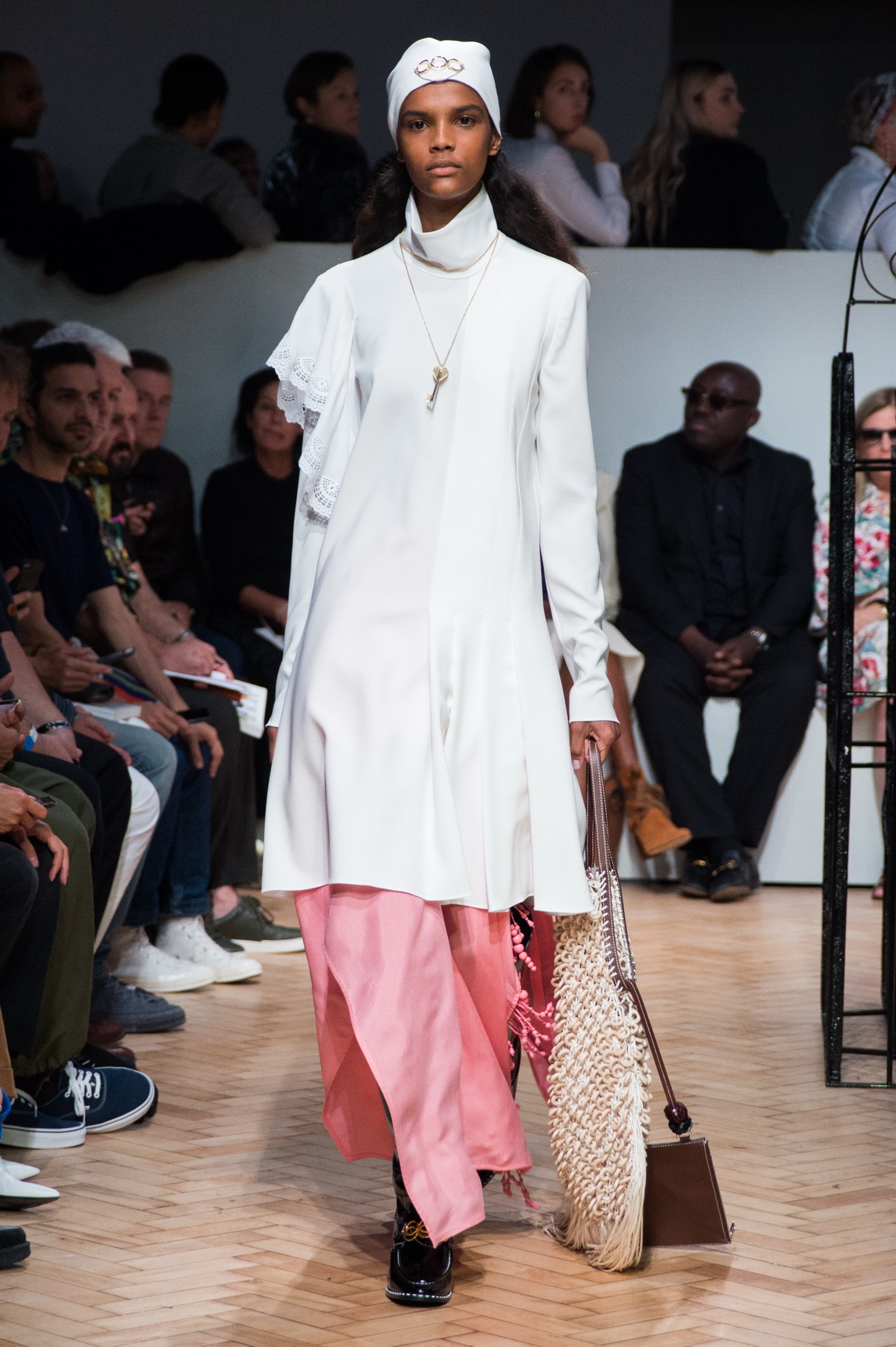 It was also the 10th year of the JW Anderson on the catwalk in London, and some of these pieces -- the puffed out sleeves especially, and the blown-out and cutaway beige skirts and jackets -- paid homage to that history. But there was a lot to unpack; there were stripes in all directions and sizes, checks, fringes, mesh, bibs, lace details, orange thigh-high boots, platformed Converse, leather bandanas, leopard prints, Bretons, polka dots and gentle, almost Missoni-esque knits. It was a lot to string out over 54 looks and make it all work and feel whole, and yet it did.
10 years in and JW Anderson feels mature; intelligent and confident and grown-up. More interested in creating beauty and harmony than reveling in dashes into new areas, reclaiming bad taste or shocking. There's also an increasing feeling that his own brand and Loewe are working together, or at least pushing in similar directions. Partly, possibly, merely indicative of how successfully Jonathan has left his imprimatur on the Spanish label. Ultimately you get the feeling that Jonathan Anderson is enjoying what he's doing, his new creative maturity.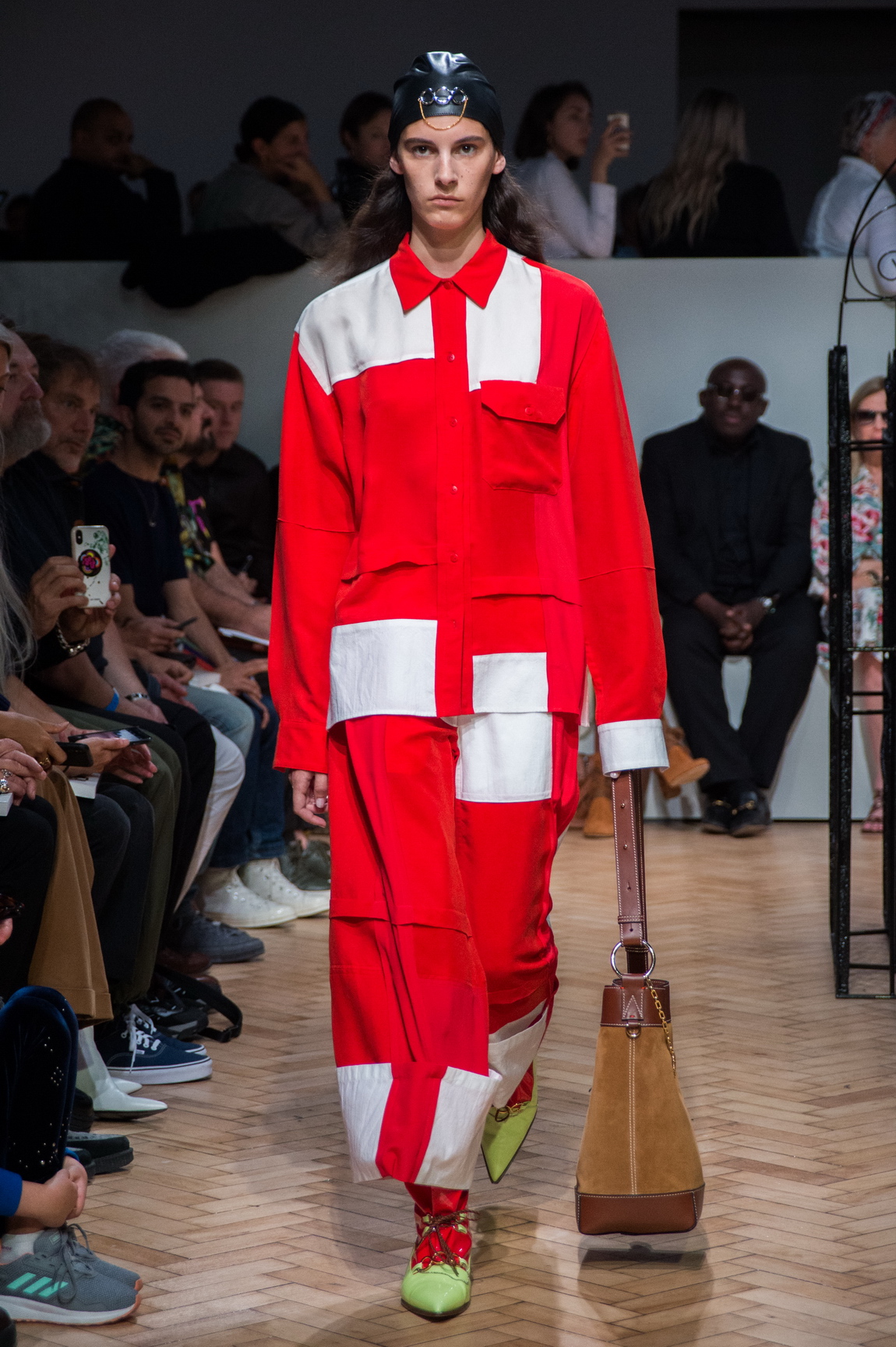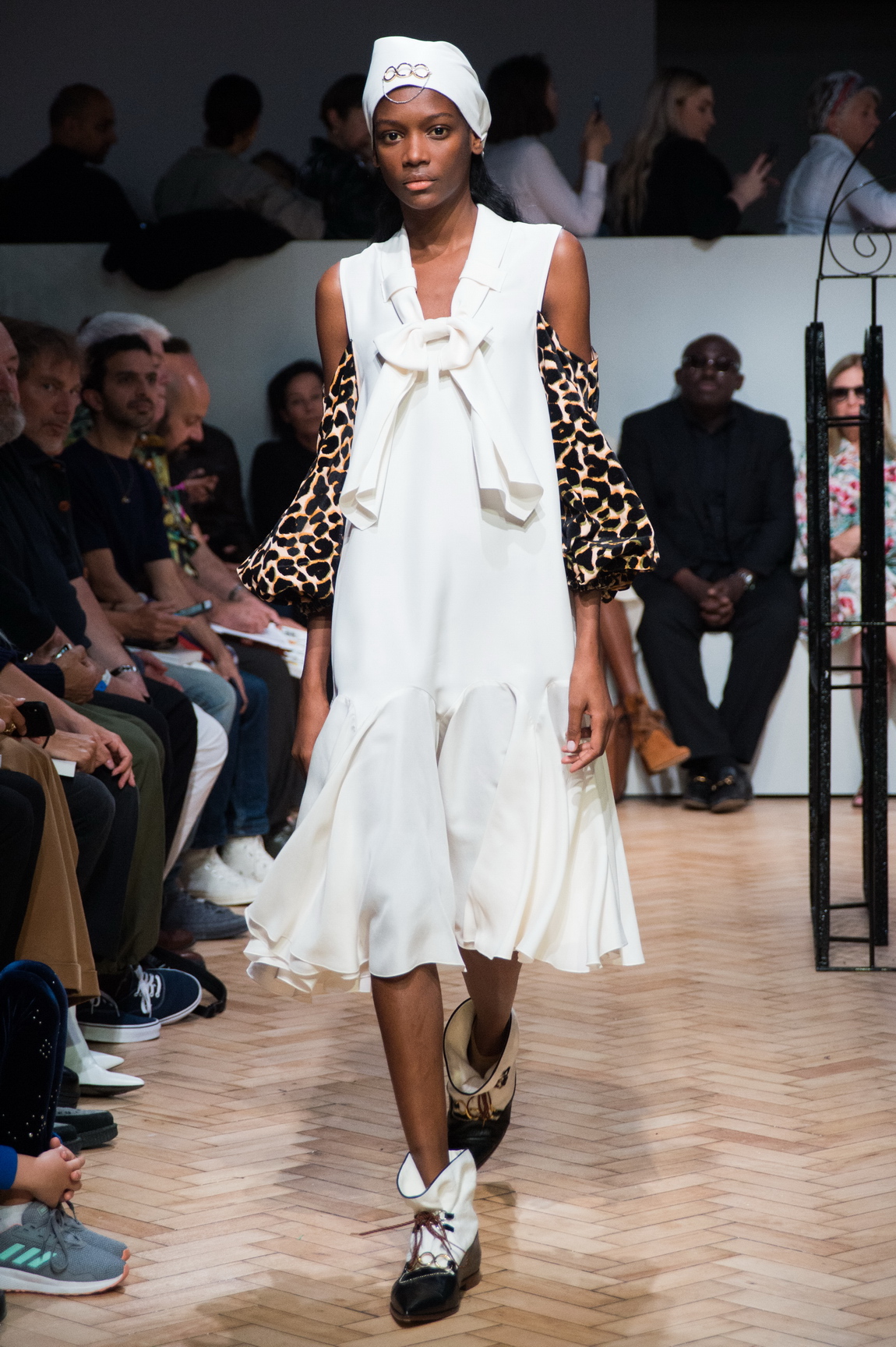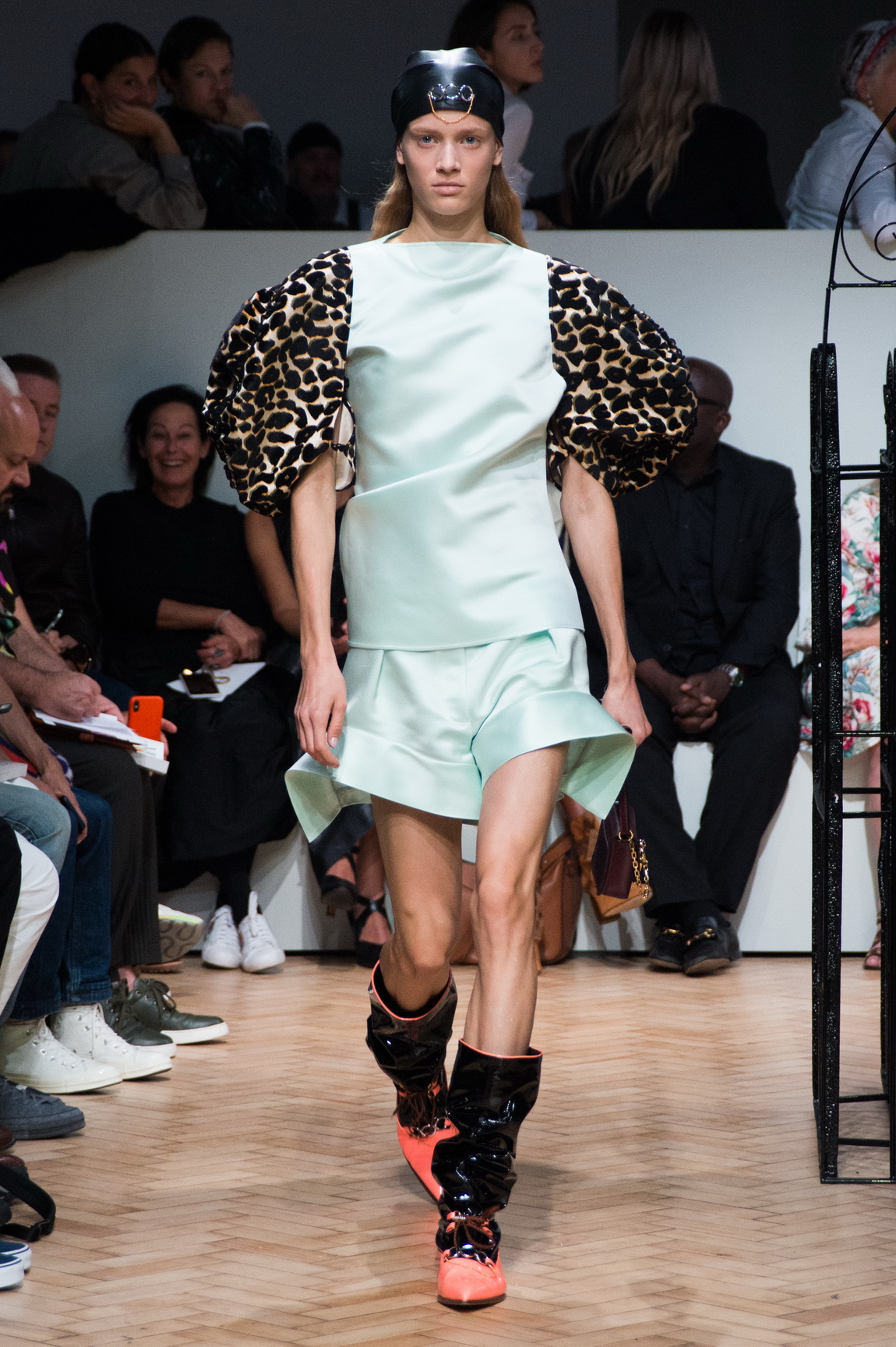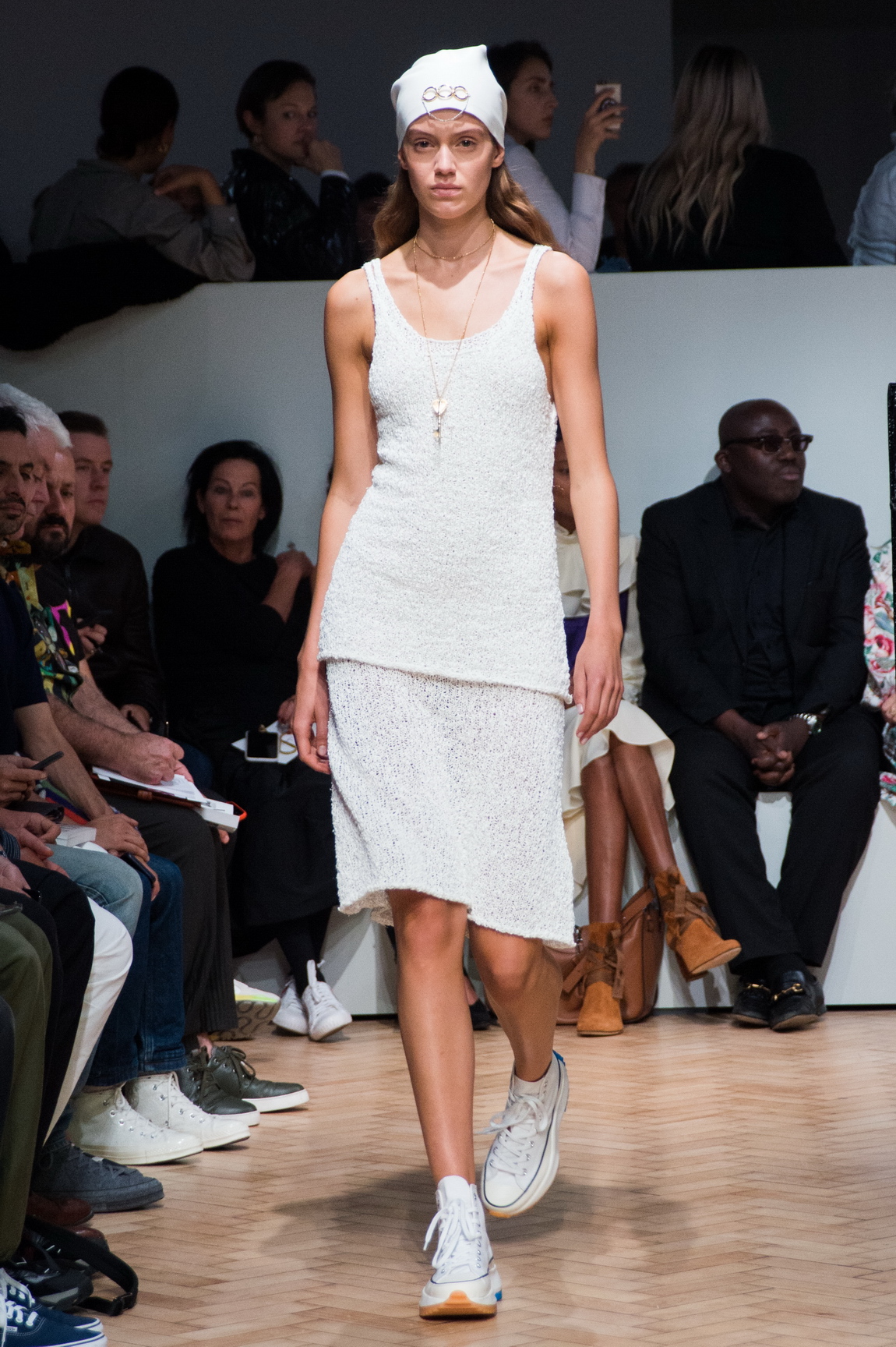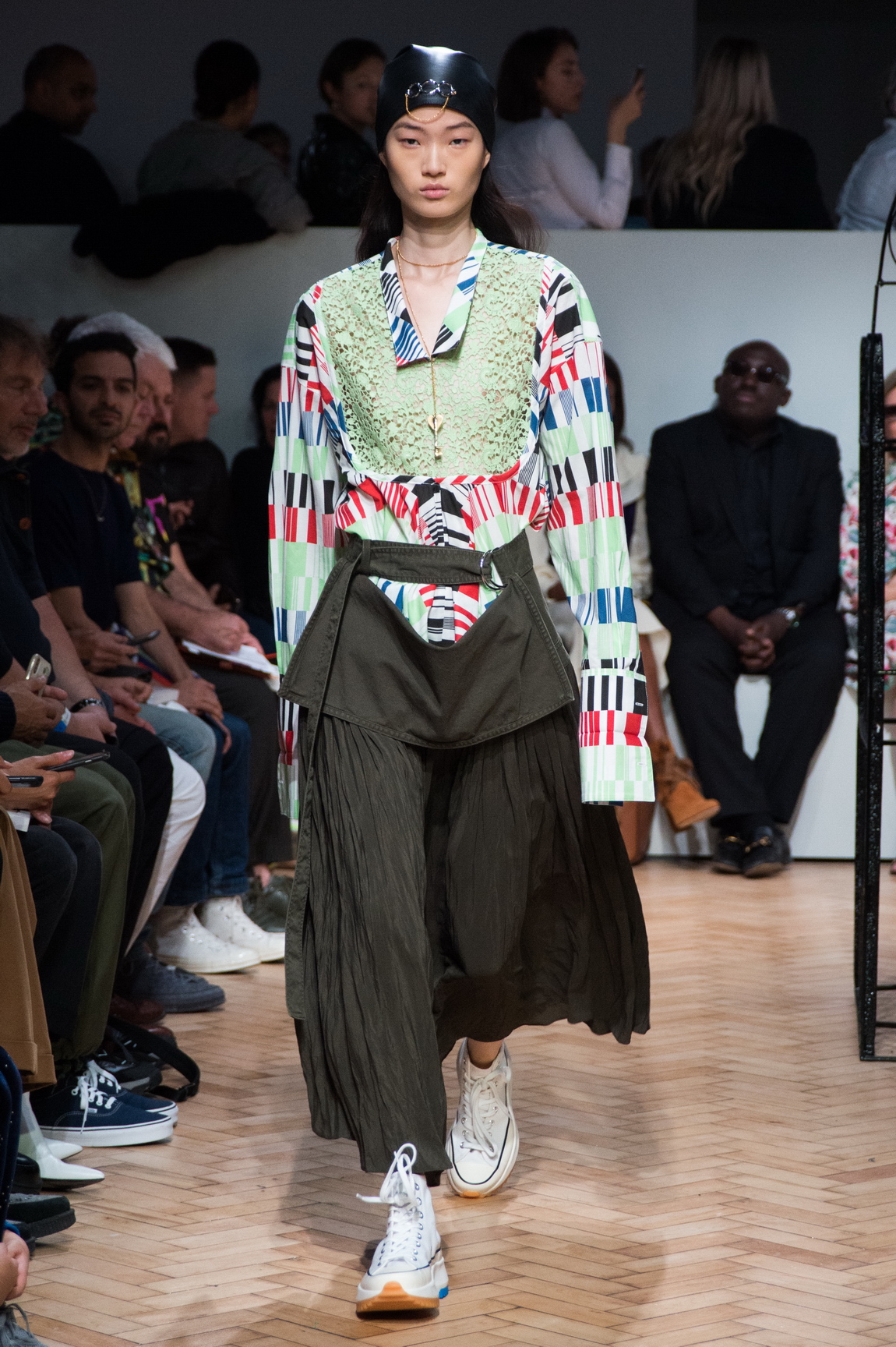 This article originally appeared on i-D UK.