Still from Velvet directed by Iggy LDN
the best things to watch, see and do this week
Get your indispensable gui-De to leisure action, with our culture highlights of the week.
|
01 October 2018, 11:09am
Still from Velvet directed by Iggy LDN
Film: Velvet, Kindred and Arada
Another week, another triumvirate of excellent films to watch. The first, Velvet, comes in the form of a beautiful Iggy LDN-directed dance film, inspired by the death of model Harry Uzoka, and set to a Kwabs-fronted, Freddie Webb and Joe Farley-produced piece of music. The second, Kindred, sees freelance producer Samona Olanipekun explore the concept of home, identity and belonging as part of the Barbican's on going Art of Change series. While the third, Arada, finds Turkish director Mu Tunc draw on his experiences of growing up in Istanbul with a punk icon for an older brother. You can watch the first two online, while Arada has its world premiere as part of Sheffield's Sensoria Festival on Monday 1 October.
Read our interview with Mu on the history of Turkish punk here.
Fashion: Dead White Men's Clothes and Bayou Blue Family
Over in fashion, two new ventures aim to give something back to the planet. Dead White Men's Clothes is a not-for-profit project by Ghanese artist Jojo Gronostay and Amsterdam/Berlin label GmbH, that sees clothes found at the Kantamanto Market in Ghana relabelled and reviewed in a fashion context (the name comes from the locals' disbelief that second-hand clothes arriving from the west have been given away and assumed that the previous owners had died). Bayou Blue Family, on the other hand, sees three specially designed T-shirts, made available exclusively from Folk, in aid of a foundation set up by musician Mo Morris after his daughter Bayou Blue was born with a rare genetic condition in 2015.
You can find out more about Bayou Blue Family here and watch a video for Dead White Men's Clothes, a not-for-profit project supporting young African designers, above.
Book: Feminists Don't Wear Pink
In book land, a new project curated by Scarlett Curtis sees 52 women sound-off on what the F-word means to them. Featuring contributions from Adwoa Aboah, Charlie Craggs, Amika George and gal-dem founder Liv Little, Feminists Don't Wear Pink is both "an entryway into the movement and a bible for those already in it". You can catch it on tour too, if you like.
Out 4 October.
Theatre: Dance Nation
It's your last chance to see Clare Barron's very good Dance Nation at London's Almeida this week. Following the story of a pre-teen dance troupe as they navigate youth, ambition and self-discovery, it sees a particularly good Kayla Meikle steal the show as the confident, but uncertain, Ashlee. Tickets start from just a tenner too.
Until 6 October, Almeida, London.
Art: Anti Art Fair, The Accumulation of Things, This Is How We Bite Our Tongue and Jesse Darling
Away from the glare of Frieze, a whole host of art-y happenings are taking place. In London's Peckham, The Anti Art Fair aims to disrupt the traditional art world, with over 50 international artists exhibiting across two showrooms. Up in Nottingham, the ever reliable Adam Murray follows up his landmark North exhibition with the Joy Labinjo and Evie O'Connor featuring The Accumulation of Things. At Whitechapel Gallery, Elmgreen & Dragset explore the erasure of publicly funded social spaces by installing a wapping great abandoned swimming pool as part of new show This Is How We Bite Our Tongue. And at Tate Britain Jesse Darling is the latest artist to take part in the gallery's ongoing Art Now series, a programme of exhibitions focusing on new work by emerging artists.
The Anti Art Fair takes place at Copeland Park, London, on 5-7 October; The Accumulation of Things is at Bonington Building, Nottingham Trent University, until 27 October; This Is How We Bite Our Tongue is at Whitechapel Gallery, London, until 13 January 2019; Jesse Darling is at Tate Britain , London, until 24 February 2019.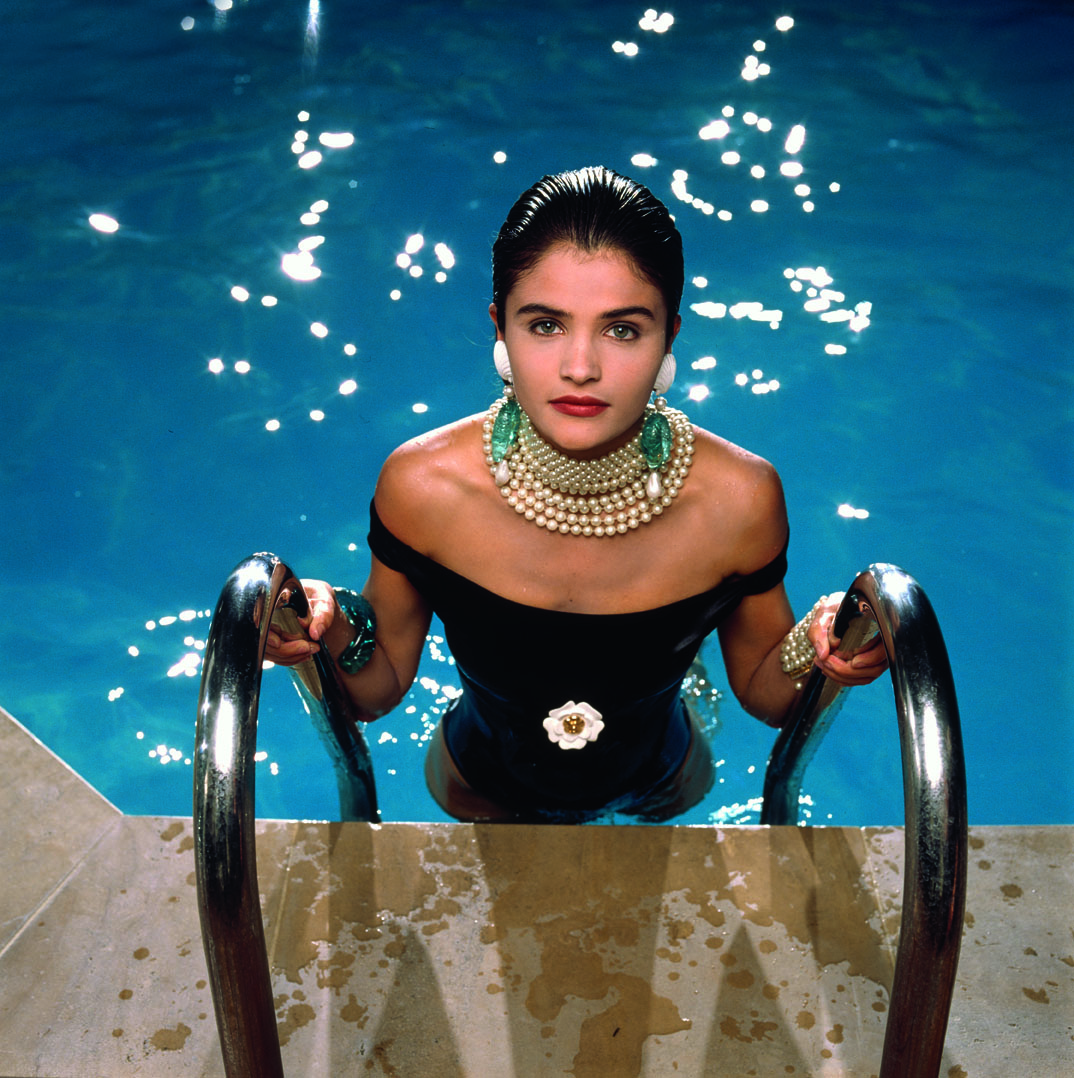 Photography: Off the Strip and The Karl Lagerfeld Campaigns
And finally, two mega photography books to round off the week. In Off the Strip, Hunter Barnes documents the colourful characters of Old Vegas, alongside an exhibition at London's David Hill Gallery, while The Karl Lagerfeld Campaigns draws together every Chanel campaign photographed by the big man himself. As good an opportunity as any to revisit this interview classic from earlier in the year. Amazing.
Off the Strip is out now and at David Hill Gallery, London, until 26 October; The Karl Lagerfeld Campaigns is out now.
If you really want to stay with it, sign up here to get the best of i-D delivered to your inbox.
Tagged: