sabrina santiago captures the kinks, curls, and culture of hair
The New York-based photographer's latest portrait series celebrates diversity and individuality.
|
26 September 2018, 6:43pm
Sabrina Santiago remembers playfully stealing her Dad's disposable cameras on family vacations growing up. "I loved the process of dropping them off and picking them up and looking at the physical copies of the images," she says. Ever since Santiago got her first analogue camera, it's become her medium of choice for the amount of concentration it requires. "I like that I can't look down at a screen to see exactly what it is that I'm doing. There's more room for experimentation and mistakes," she says. "While it's a mix of anxiety and excitement for the 24-48 hour period once I drop off a roll of film, I don't think I could ever live without that feeling."
The 22-year-old recent NYU graduate is intrigued by moments of everyday life, and how photography can bridge the gap between the real world and fantasy. While Santiago's latest series, On Hair, is steeped in reality, the vivid colors and dreamy tones create a whimsical feel that's become synonymous with her style. This series is a reflection on individuality and cultural identity. "Hair for me has always been a way to symbolize power and individuality. Within my photography, I want to highlight the personality of my subjects and hope that my images convey their beauty," Santiago says. "Hair is often an expression of identity — from the kinks, curls, to the colors, and length."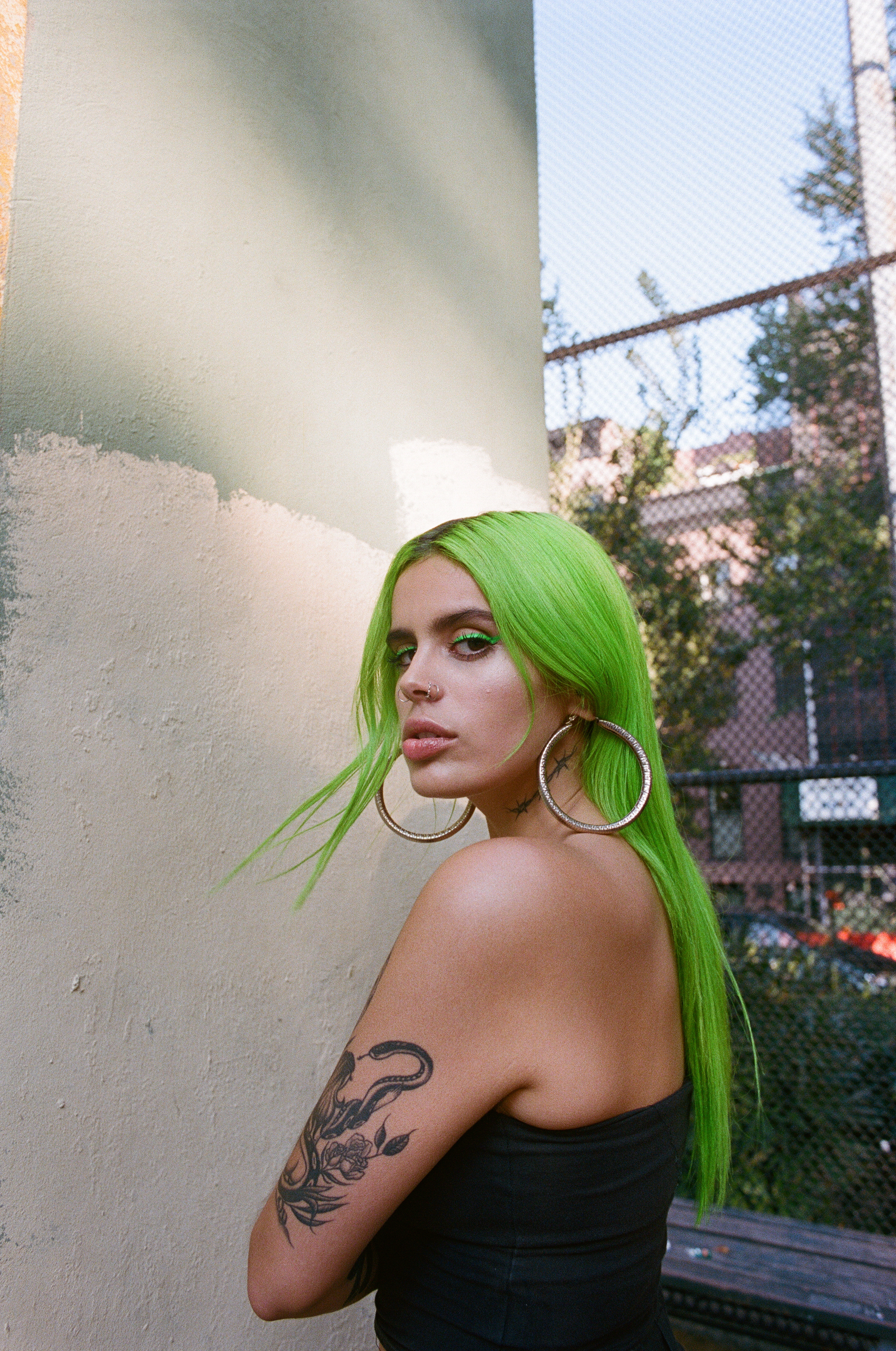 Santiago's photos were shot over a three week period, around New York City, and each is paired with a quote from the respective subject. While she worked on this series in collaboration with Polaroid Originals for the release of their OneStep+ camera, she simultaneously shot in 35mm film and Super 8. We caught up with Santiago in Brooklyn, to get the details on her latest series.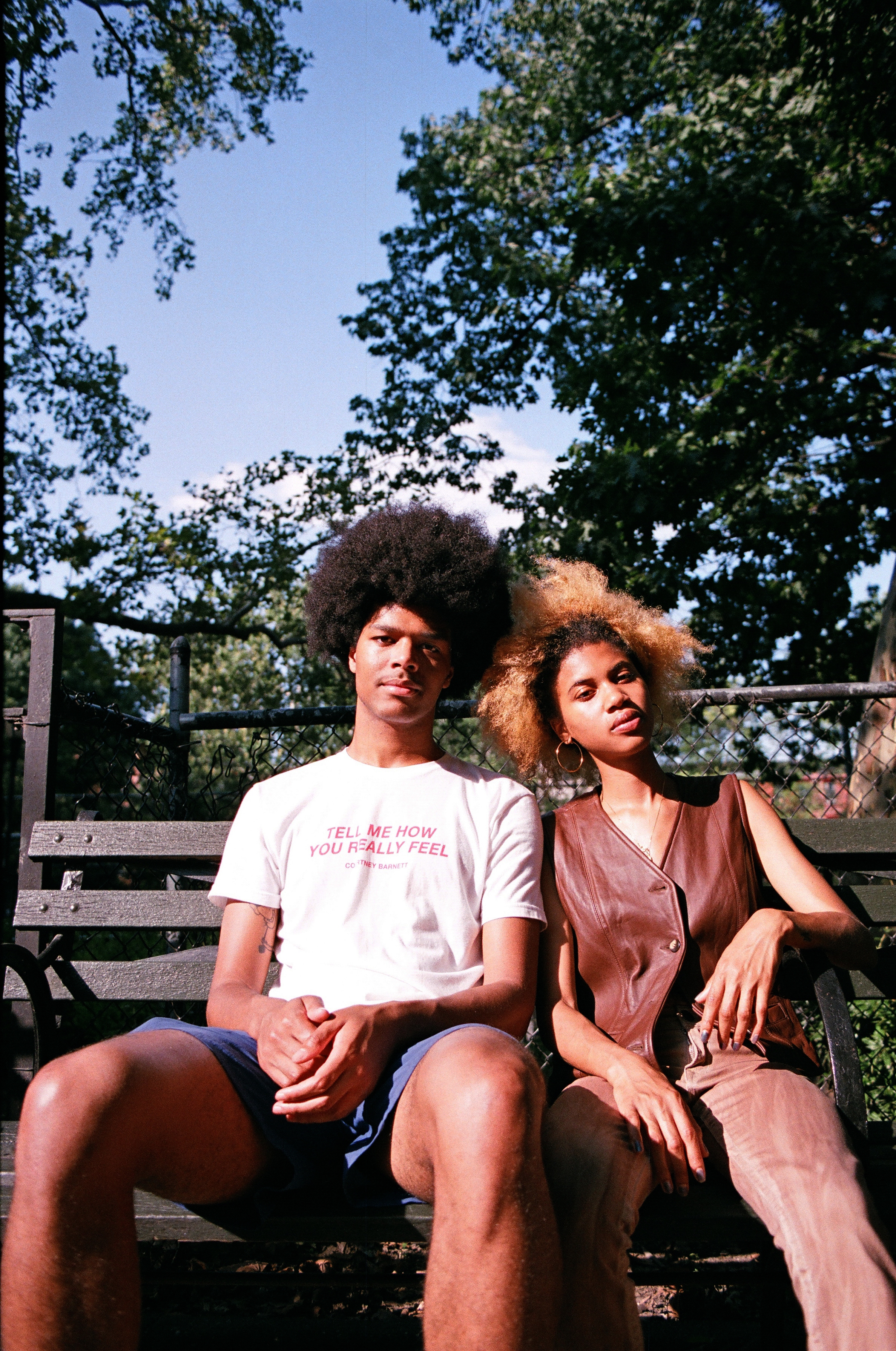 After Polaroid reached out to you, how did you develop this idea and decide that you wanted to focus on hair?
I previously worked on a series in Flatbush, Brooklyn about Afro-Caribbean hair and I visited over 40 salons in the area over four or five months. I talked to people about how they felt connected to their hair, and for me, my hair has always been the part of me physically that feels the most like me. If that makes sense. My hair is an extension of who I am and a recognizable feature that's always, you know, talked about when people talk about me. Someone said that anytime they see a girl with big curly hair, wearing denim, that they always think it's me. Hair has just always been something that I've been thinking about and I wanted to designate a long period of time to work on that.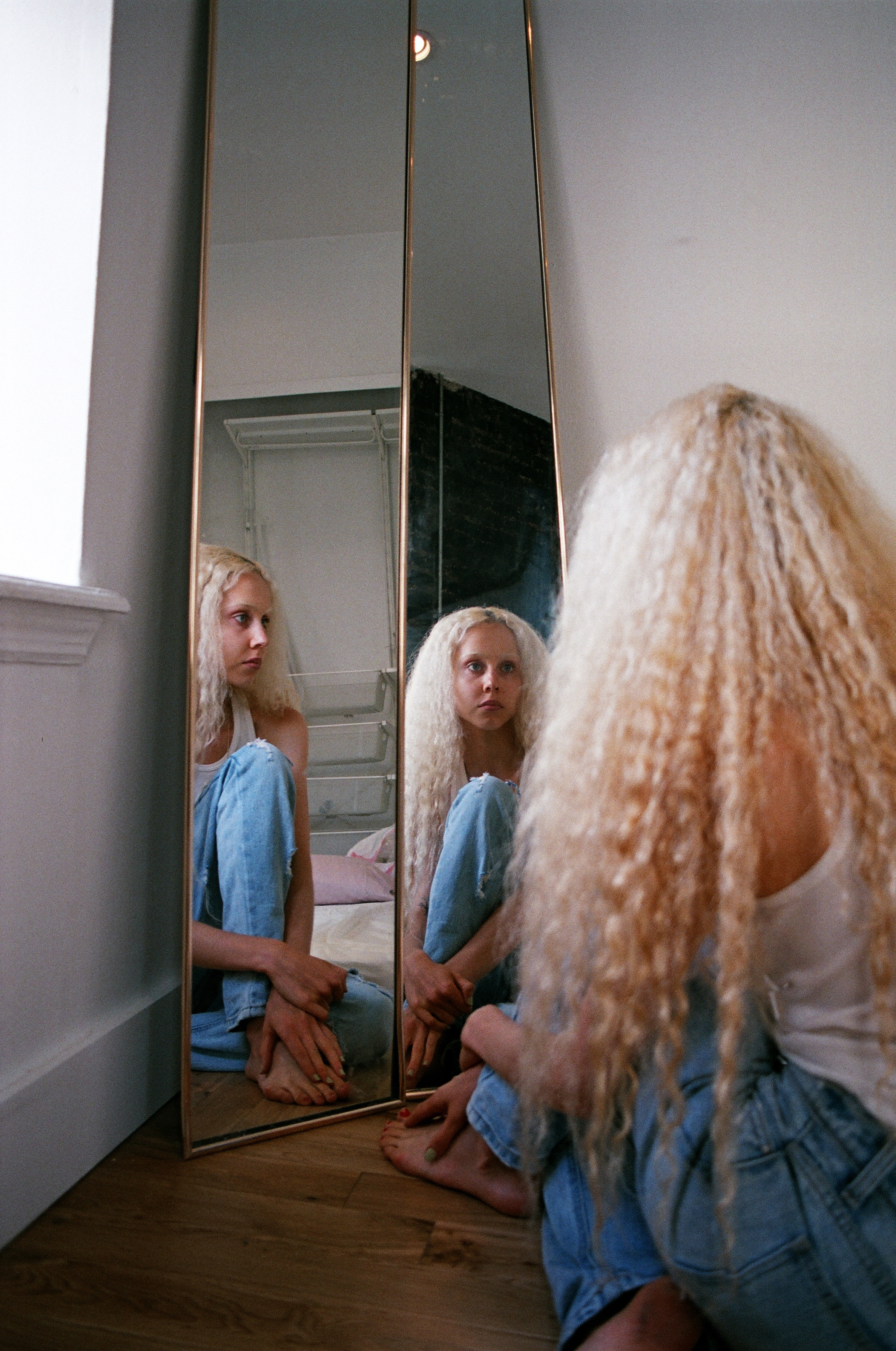 Where did you find all of your models and subjects?
I did all the casting and styling myself, so it was just really nice to just delve into one topic… I found some of them on the street, some of them I reached out to on Instagram, and some I've already shot, but the thing that always pulled me to them was their hair. I saw [Camille] on the street and I ran to her. I only saw the back of her, her hair. It was in a braid down to her butt and I needed to stop this girl. And I was like, "Oh my god, your hair is incredible!"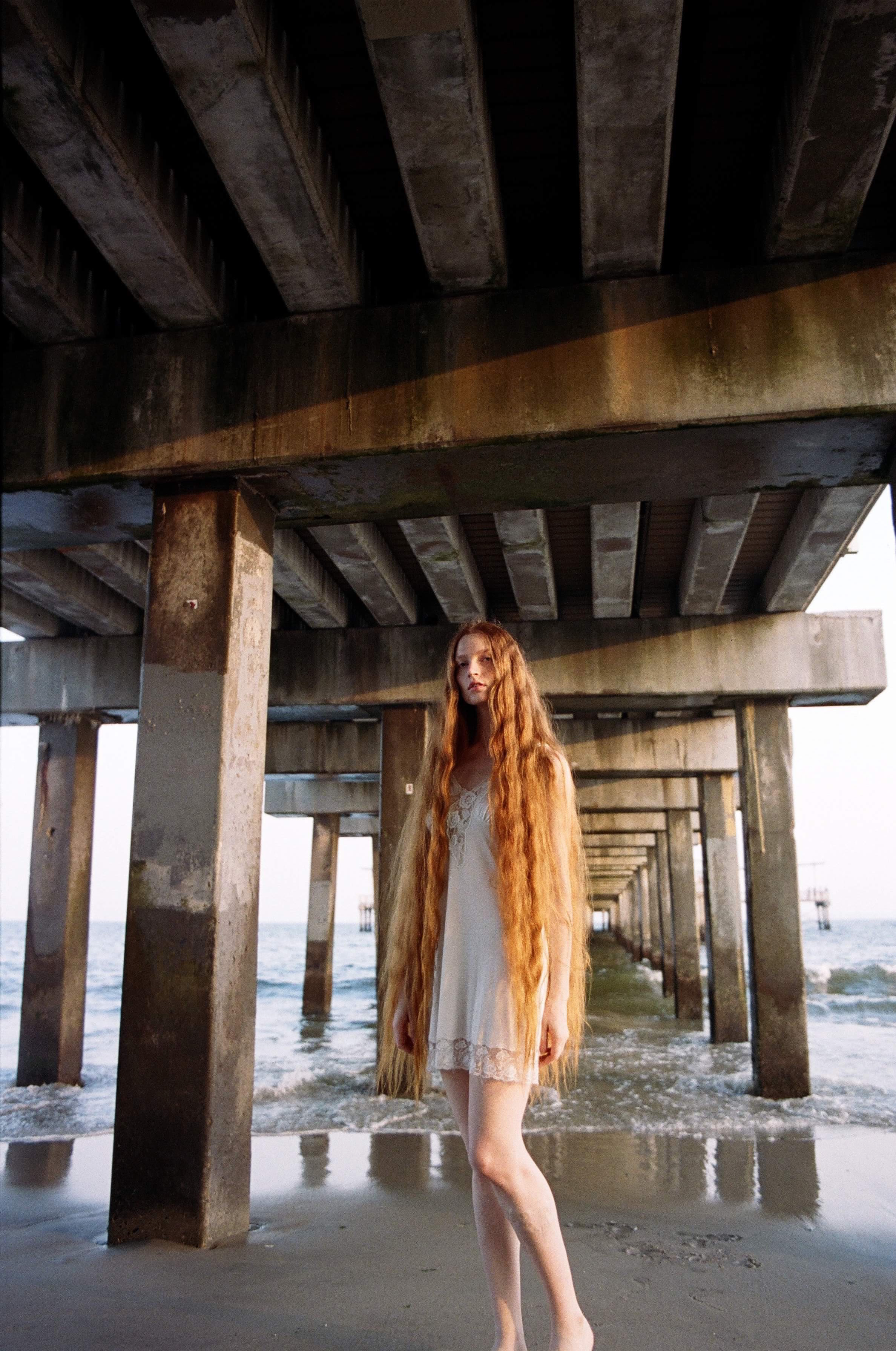 And some of them are New York-based creatives?
Yeah. Akua, one of the girls I shot, she has a new brand called House of Aama and she's the designer. Anzie is a poet and writer, but also a model. There are a few models in there, but then also a skateboarder. It was just nice to get a whole range of people who feel connected to their hair and their quotes added bits to each person and why they feel like their hair is significant.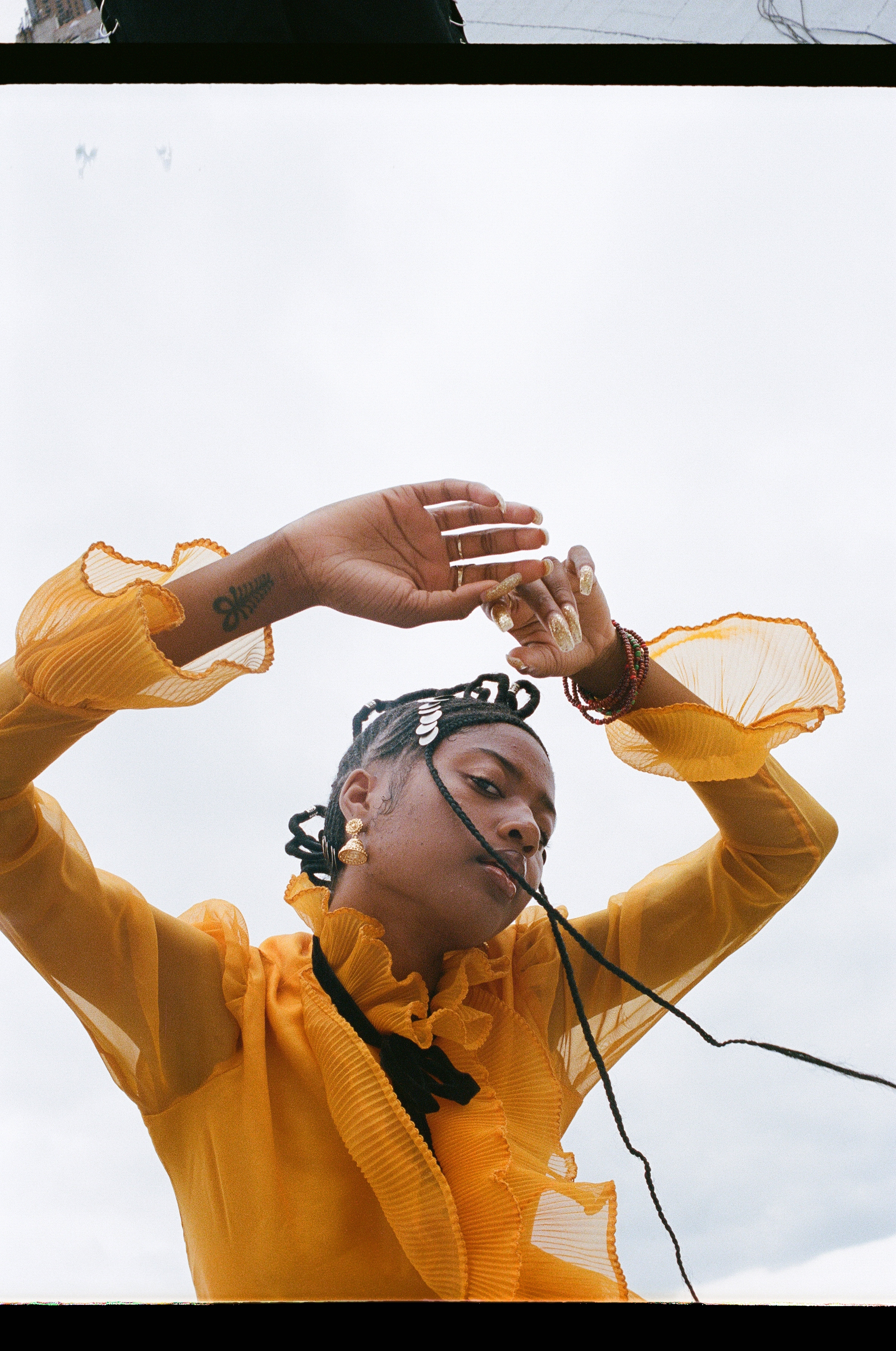 Do you feel a personal connection to this topic and this series in particular?
Yeah. I feel like my hair, half the thickness feels like my Pakistani side and the curls feel like my Puerto Rican side. And you know, hair symbolizes power, identity, and strength. I think as women we wear our hair like it's us. If we're having a bad hair day, it's not ideal… but also it's just hair. It can be a recognizable feature of you, but also the way people perceive you. My friends who I shot with, Isabella and Emily, have bobs, they're like, "My bob is me." A haircut can take you to a different place, be an extension of your fashion, your style.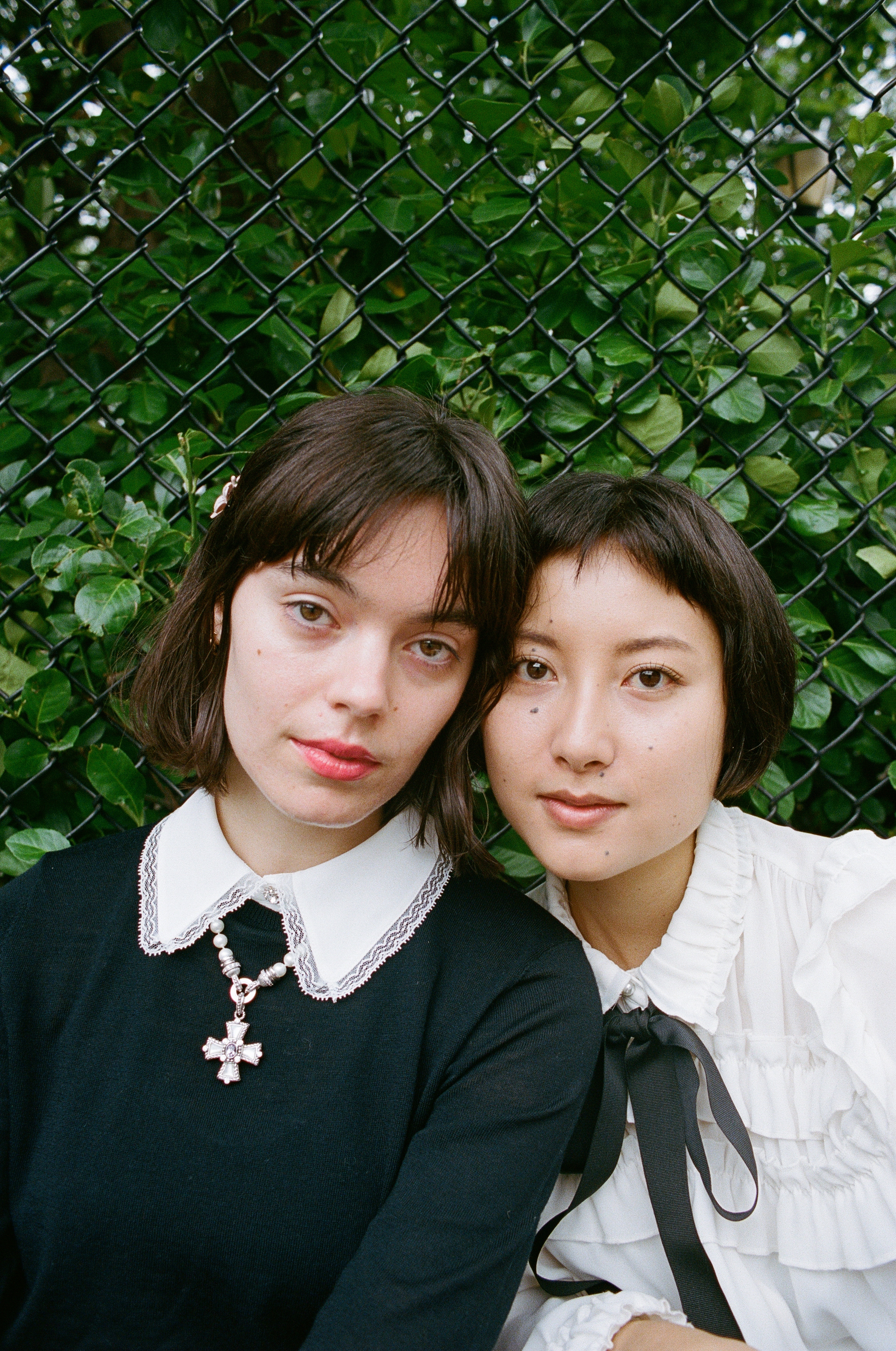 Tell me a little bit more about the East Flatbush - Hair Culture series that you did.
I'm really interested in subcultures, so focusing on one area was really cool too. I got to know the area and they have these amazing Jamaican patties that I was obsessed with while I was doing the series. It was great because I really got to know a lot of the people and I would go back to salons hoping to get the right person in that chair. I know it's a really vulnerable state to be in, getting your hair done. Especially in Afro-Caribbean culture, if you're getting your hair braided. You don't feel your best until it's done, so when I was doing in-process shots, it felt like my subjects were super understanding and accepting of me wanting to show the beauty of Afro-Caribbean hair from beginning to the end. Even for me, I had this period of time where I was straightening my hair so much because I was trying to be something and then I was like, "Wait, this is so stupid." I need to appreciate my culture and my curls. I probably haven't straightened it now in three years. Sometimes just accepting your natural hair also is something that people feel like they can't do.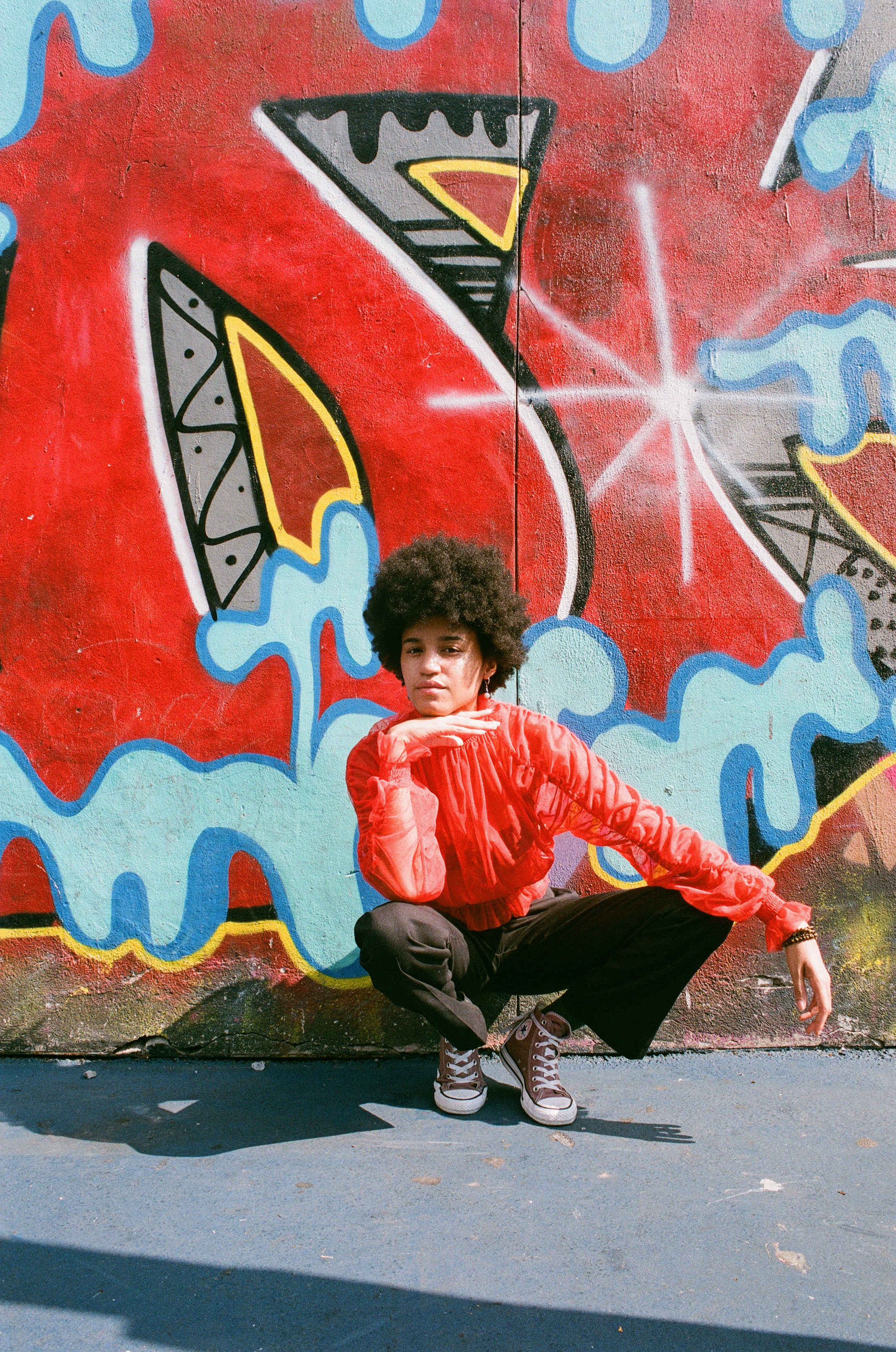 How come hair feels like such an important topic to talk about?
One of my subjects said it feels like it's connected to culture. It's connected to not only culture, but religion. There are passages in the Bible about people feeling connected to their hair. It's part of our physical appearance, but can sometimes feel like it doesn't matter so much because it's superficial. Whether your curls remind you of your Grandma's curls growing up, or your hair color is reminiscent of your mom, it's DNA. It's part of who we are.