Photography Mitchell Sams
chic is the new ugly at y/project
A coming-of-age collection from Glenn Martens.
|
28 September 2018, 9:31am
Photography Mitchell Sams
Glenn Martens, the man that brought us the famously fugly yet oh so fabulous thigh-high UGG boots, just presented his chicest Y/Project collection. For spring/summer 19, he celebrated the multi-personalities that make up the Y/Project woman.
From the moment Glenn replaced the late Yohan Serfaty at Y/Project, the Bruges-born former Gaultier junior designer turned a label in mourning into one of Paris' most dynamic forces. In recent seasons it has walked the tightrope of taste, pushing possibilities as it alternates between sensory-disturbing ugliness and imagination-igniting creativity by elevating the familiar to the unexpected. For spring/summer 19 the brand surprised many by its constructed chicness, yet it remained as fierce and as challenging as ever.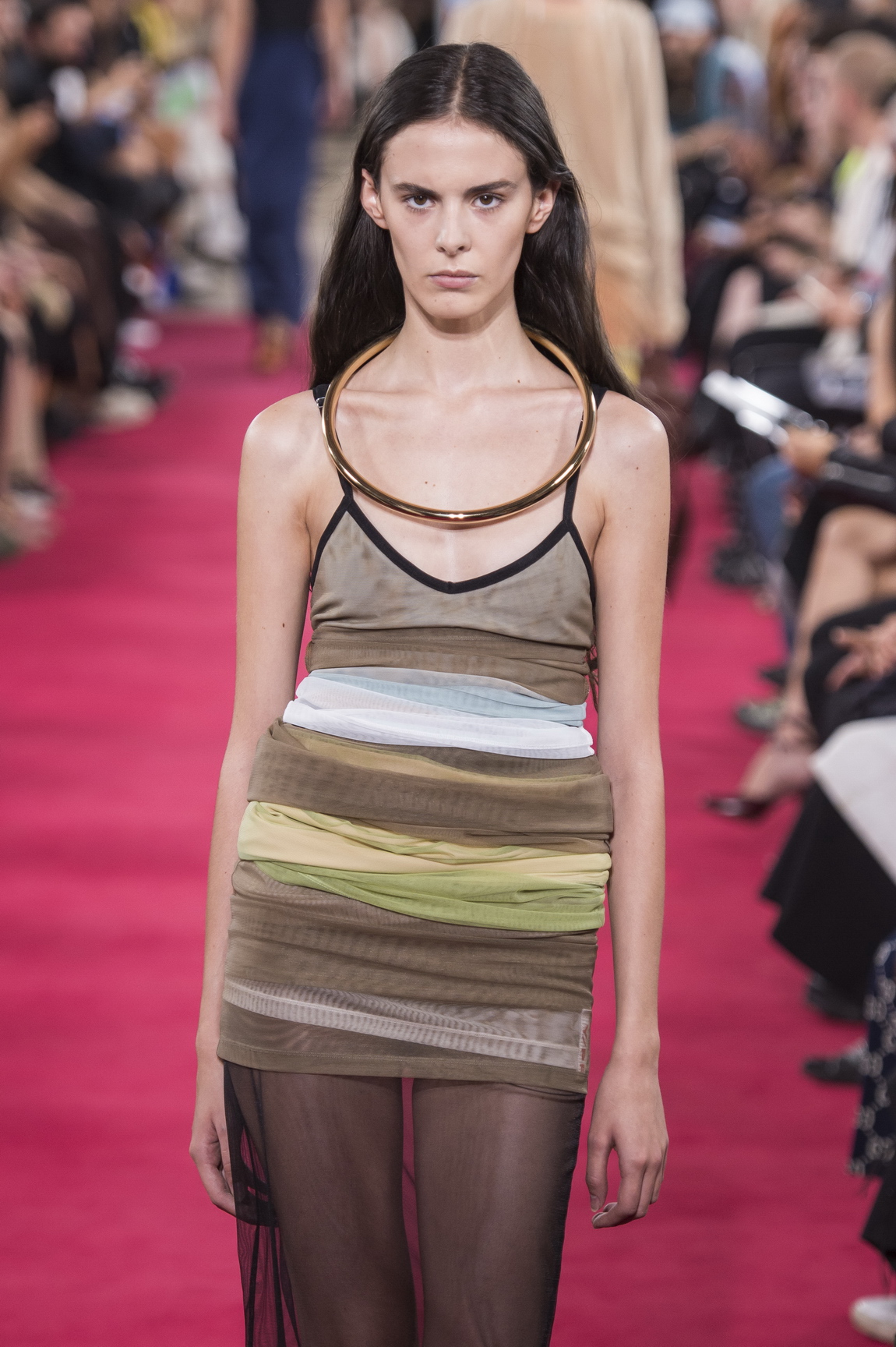 "This season, we really wanted to push the diversity," Glenn explained post-show, "it's 48 looks, 48 different women." From reimagined 50s classicism through to 90s midriff bares, the country club to the office, sweaty dancefloors to charity balls, Glenn and his studio team of seven created an all-inclusive, shapeshifting wardrobe that even included accessories. We were treated to the first line of bags -- a crystal clutch and an accordion leather bag -- and sunglasses, born from a collaboration with Linda Farrow. This felt like a coming-of-age collection. "We've always been eclectic but we wanted to embrace this multi-personalities of the Y/Project woman. The link between each of the stories is the construction," he explained.
Architectural construction has long been a Y/Project signature, but here it was stripped back. "People can get lost in our styling, but I'm so proud of our constructive elements so wanted to showcase them and focus on the tailoring," he added. Without the layer-upon-layer of elements that some observers find distracting (not us), we could all appreciate the craftsmanship. Deconstruction and disproportion remained guiding principles of this collection with signature pieces such as double-shoulder polos, belted V-pants, multi-layered dresses or pop-up jeans proposed in new fabrics and color-ways -- but working closer to the body, there was a new sensuality. Throughout, core codes were reinterpreted with new narratives. Trousers merged with skirts and dresses in all-in-one pieces that blended straight lines and flowing volume with ease. All the while, femininity was being translated in unexpected ways -- one classic sweater had a built-in push-up bra, for example. You can still be chic and provocative.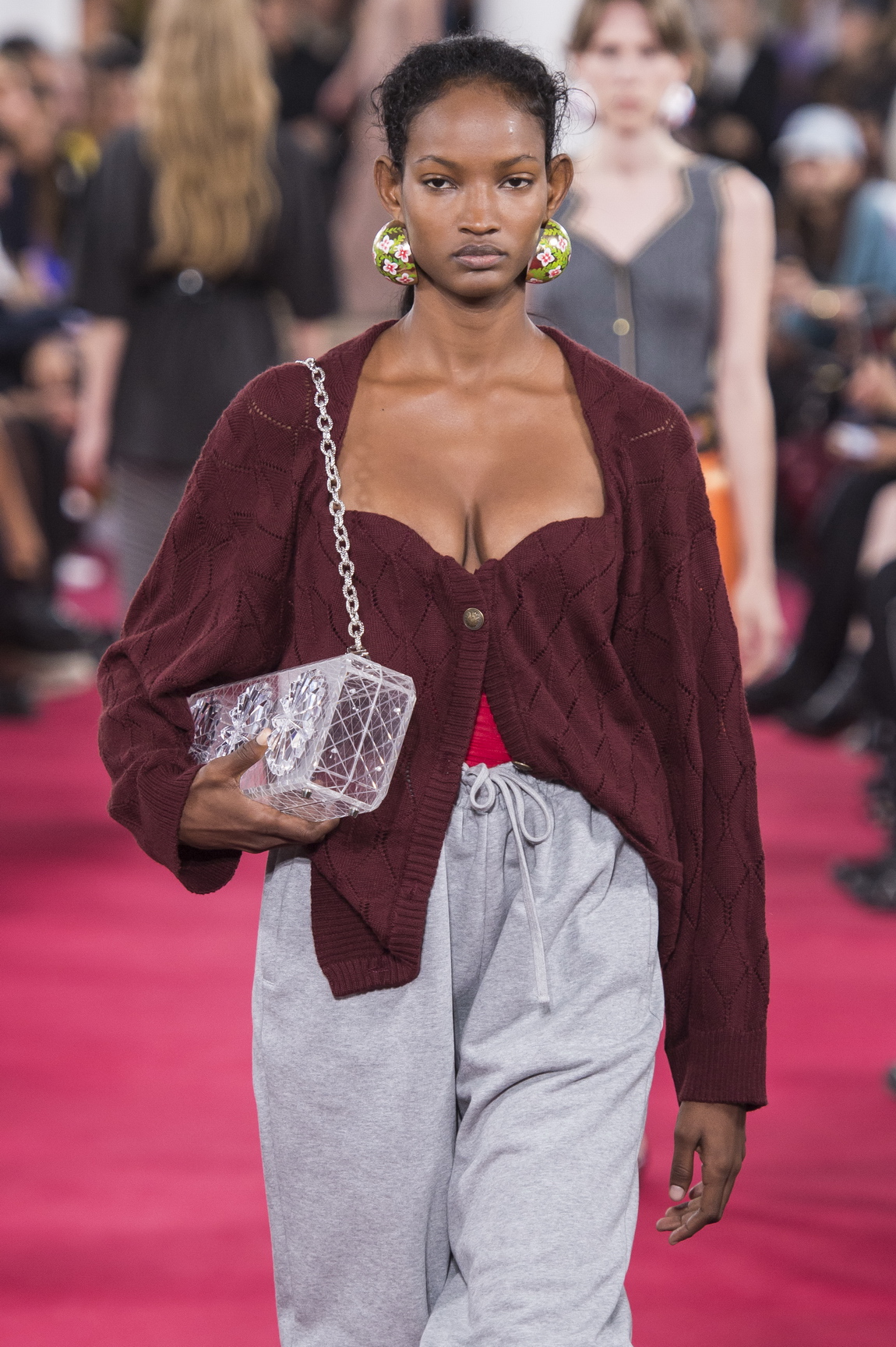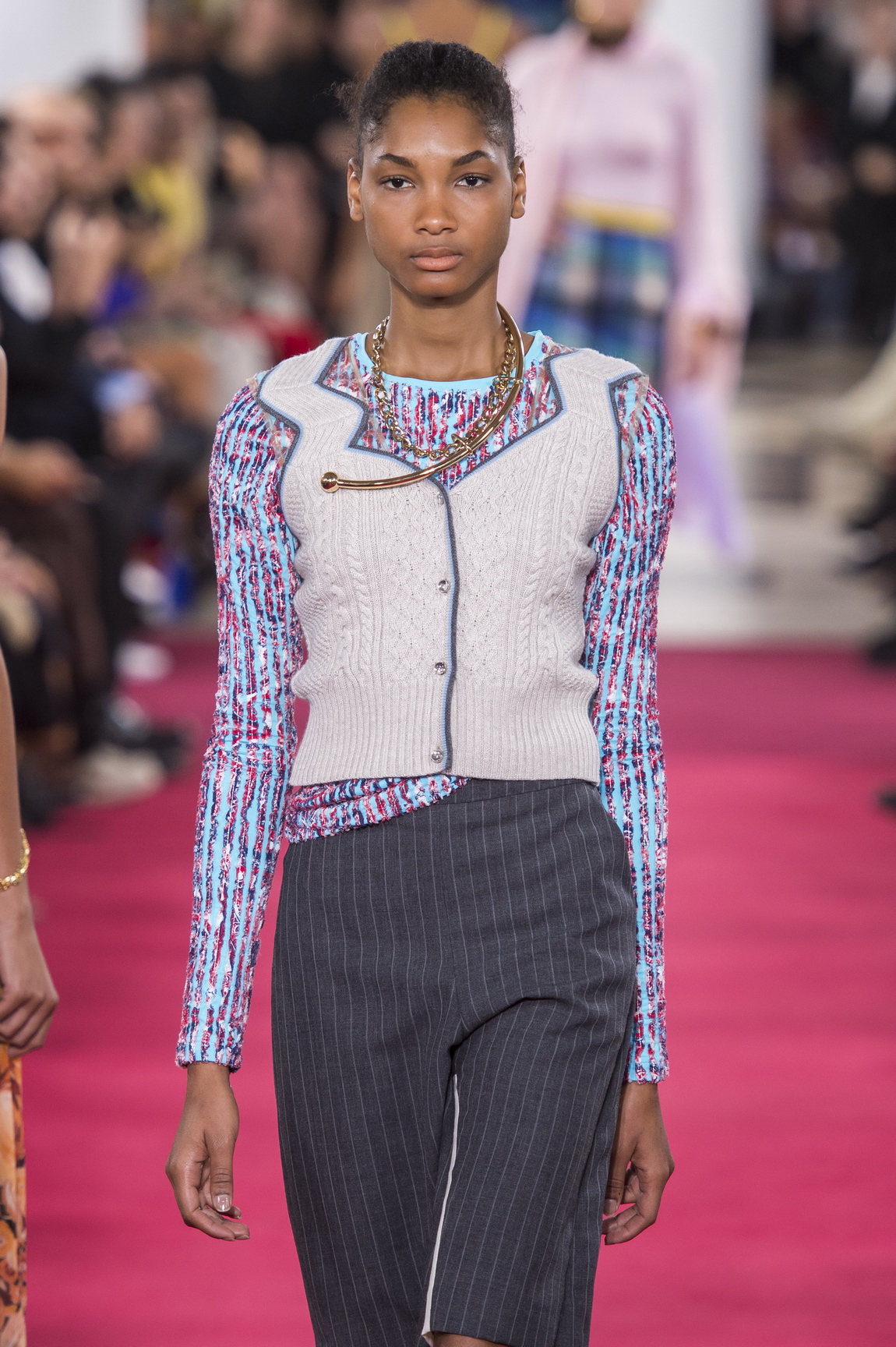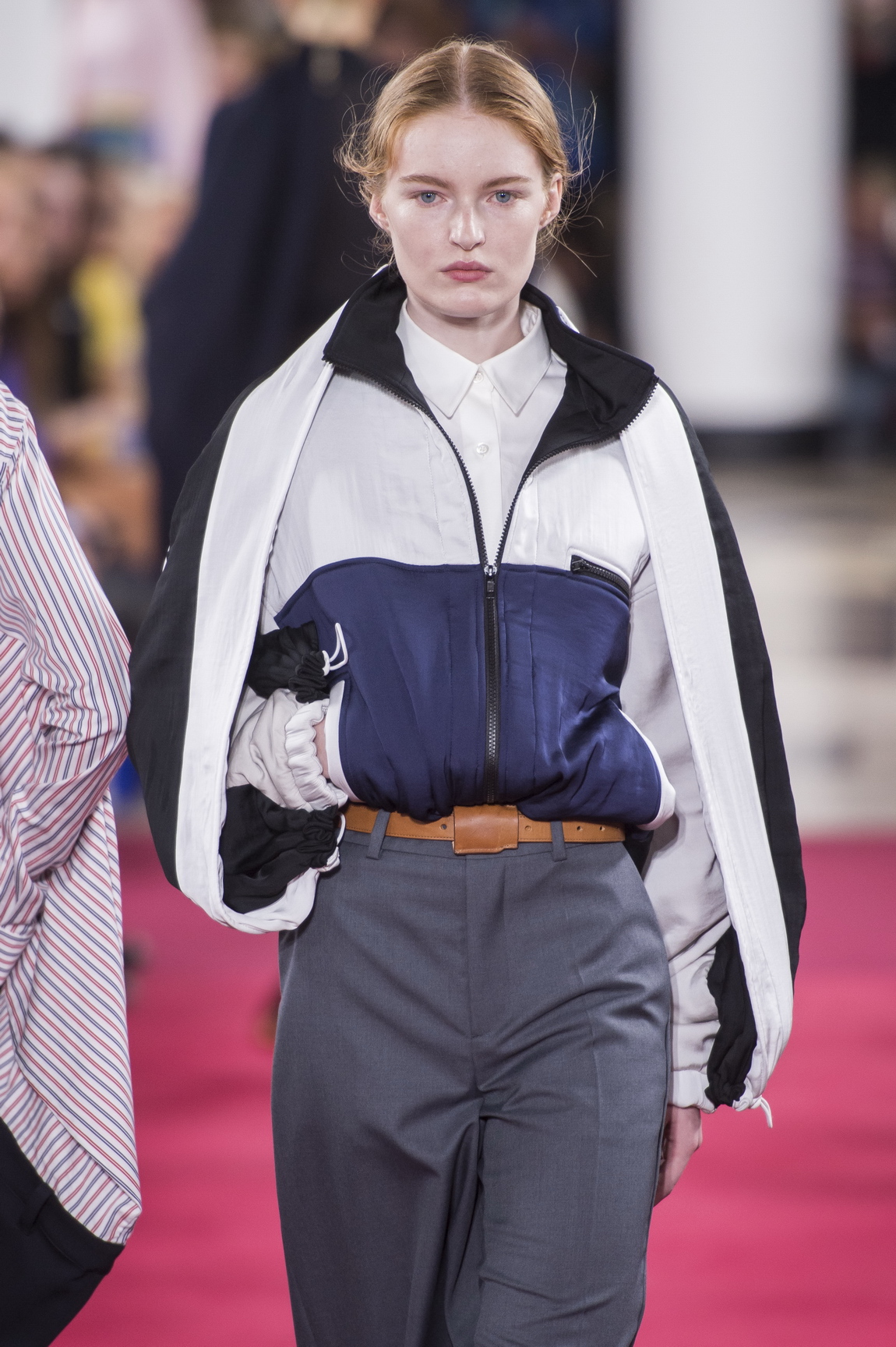 Credits
---
Photography Mitchell Sams
This article originally appeared on i-D UK.