deb never and d33j are each other's yin and yang on 'nothing left'
The duo's first collaboration melds dream-like vocals and ominous beats.
|
28 September 2018, 7:26pm
Deb Never's dream-like melodies, unadulterated voice, and ominous grunge sound could come from no where else other than the Pacific Northwest. While her disarming energy comes clad in a simple black hoodie, dirty Converse, and infectious laugh, it only makes her complex lyrics and raw voice that much more bewitching. Now living in Los Angeles, this multi-talented musician is the first female artist signed to the professionally unprofessional music collective and label, Wedidit.

It is in the collective that she found her counterpart, electronic artist D33J who debuted his first album Desert Valley Oasis earlier this year. D33J, seemingly effortlessly, bridges experimental electronic with mainstream pop and bass-heavy hip hop beats. Not a light task especially for someone that refers to themselves as, "a little too shitty to play in bands."
In their first released collaboration, "Nothing Left," these two very different artists find commonality in the hard-to-articulate, tiny folds of what makes a relationship unravel. As self proclaimed "yin and yangs," D33J's multi-genre adaptability crossed with Deb's acoustic roots create a new, emotive sound. Watching the video doesn't evoke just one feeling either.
How did you get into music?
D33J: I got into this music program at Hamilton High in Los Angeles when I was 14 and started messing around with guitar and basic piano. I remember when they offered an electronic music class there — that was truly my introduction to electronic music. I also played with Shlohmo live and toured/performed with him.
DEB: I started messing around on the guitar when I was 11 or 12. I always played in my room and then started playing in small bands in Seattle and Spokane. They were small bands — we would play house parties and unheard of cafes, really weird venues. I never took it seriously enough to make it a career but I just kept making music.
What is it like collaborating together — why do you think your styles mesh so well?
D33J: Collaborating came very naturally, we are into a lot of the same stuff. Musically we have separate things to offer but when we come together and produce with each other it makes sense. I'm much more grounded on the computer and the production side of stuff and Deb is an amazing singer and guitarist so I think that clicked for us. Deb has elements I wanted to include in my music and similarly for Deb, I think I offset her acoustic roots. Whether were working on a song for myself or a song for both of us or just for her, our energies are a natural fit.
DEB: A lot of times it feels like being in a band. The chemistry works and you end up making something that sounds good and feels new. We're like yin and yang.
How did the track "Nothing Left" come about?
DEB: I remember D33J and Henry (Shlohmo) were working on this beat and I came over to the studio that night. D33J already had a verse on and I was like, 'Whoa I really fuck with this song, can I try something on it?' I tried a couple different melodies and we used one that ended up being the chorus. It really came together so fast. It came naturally. It wasn't one of those things were had to sit down and think.
D33J: I remember it started with the main riff that goes throughout the entire song. It was a riff I had started on a bass but it sounded more like a guitar. I added in the drums and Henry (Shlohmo) came in and added the 808 and some more elements and then we landed on the beat.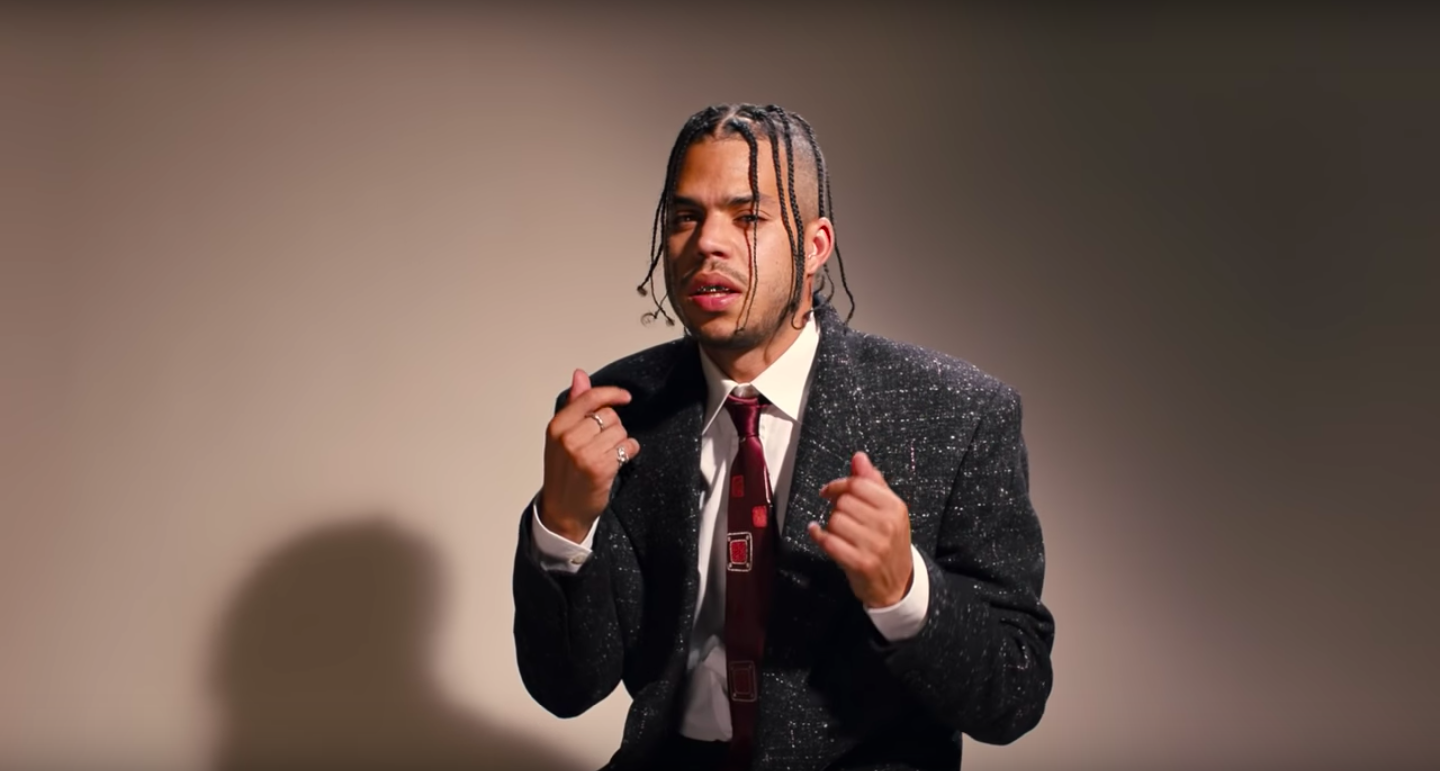 "Nothing Left" is about relationships - what personal story is it telling?
DEB: I had such a short line to say what I need to say. It was four-eight lines but it's basically what I had in mind when I was singing it was how I fuck up in relationships all the time, and I self sabotage a lot of it so my inspirations came from that. I was thinking, 'Why am I doing this again because I cant promise you anything.'
D33J: I wasn't thinking about it too much. Lyrics are still a new territory for me but similarly to Deb I think it's centered in the misguided incentives line in the song. Sort of like, are you in or out? It's not too specific, it's a vague experiment on something going wrong or going bad or fluctuating in a relationship.
What was it like having Shlohmo produce "Nothing Left"?
D33J: It's always cool. Henry and I work together a lot on songs so it's always great to have his perspective, his sound and his expertise. I could be working on something and he could walk into the studio or vice versa and that could lead into a collaboration. It's always very easy.
DEB: It was sick. I hadn't worked with him before. Any of the times that I have it would be when Henry and D33J are working on something and I would come in and fuck around on something, just jamming out and making beats. I've never just had a session with him. Most of the shit that comes between Henry and D33J too is just jamming and it turns out sick. That approach works better for us rather than having an intention of working with one just one person that night.
You both have been doing shows all around the US for the Wedidit Anniversary shows. What's it like performing together?
DEB: It's really fun to be honest. We work well together on stage. I keep saying this but it really feels like being in a band. We don't clash — it just works. Working off each other's energy.
D33J: I'm used to performing solo for most of my music career and it's been really refreshing to switch it up and perform with someone as talented as Deb. Having that energy with you on stage is great.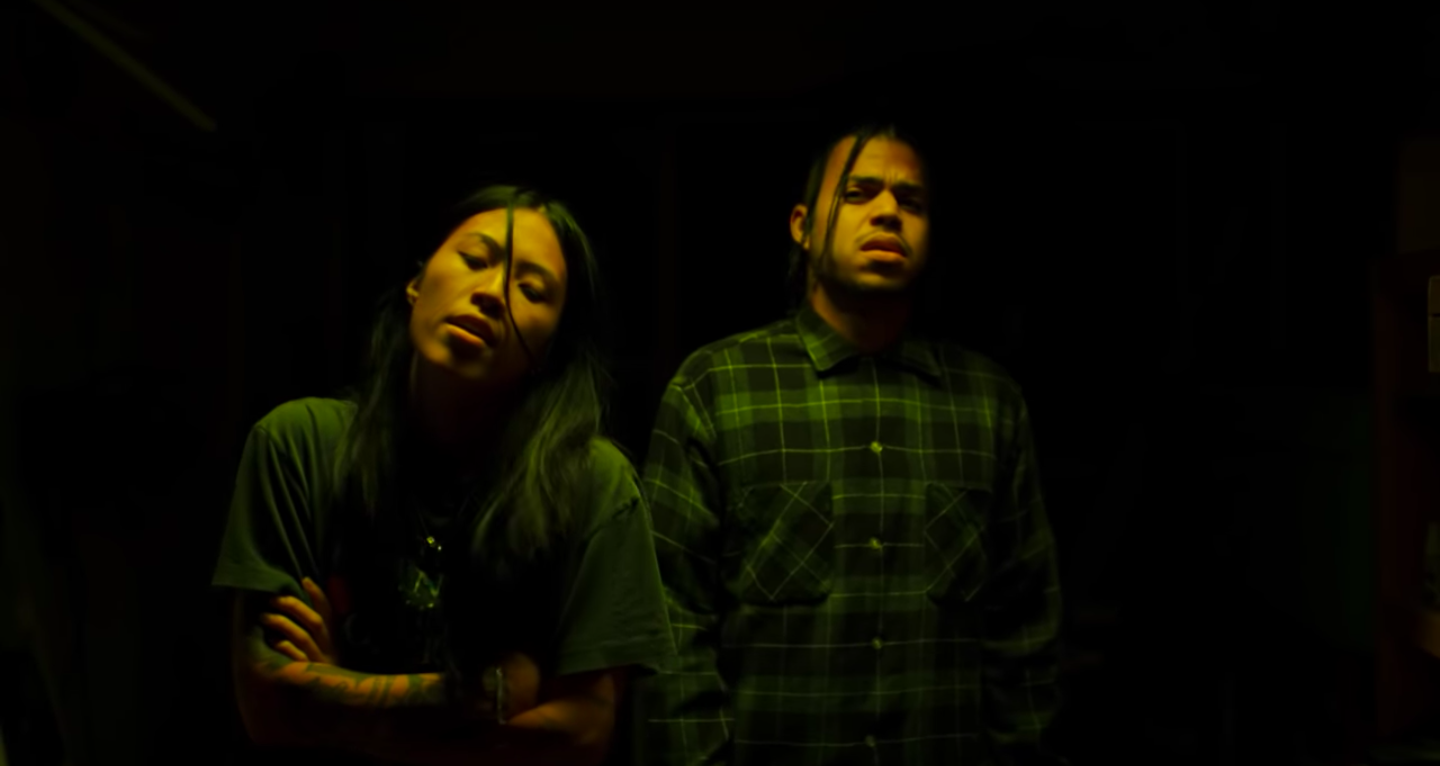 Do you have any upcoming projects together?
DEB: Right now I want to put out a couple more singles under Wedidit and then have a full project out by next spring. D33J and I have been talking about an album where we release our songs that we've made over the passed year. A D33J and Deb Never record.
DEEJ: We have a lot of material we are sitting on and figuring out a proper way to bring it to light. Personally I have another project coming out in the next month with a lot of exciting features. I'm also dropping a song this week with a friend of mine A.J. Tracy and Sloan Evans. I'm really excited to share that. A lot of collabs and some more solo music.
Who is dream collab for Deb and D33J?
DEEJ: Swae Lee and Stevie Nicks.
DEB: In one track [laughs]. Honestly, I haven't thought about that too much because I've been focused on getting my sound right.
DEEJ: I could keep going — Portishead and hologram Kurt Cobain.