Photography Alex Hodor-Lee
jemima kirke's new paintings ask, 'why do we get married?'
Artist and actress Jemima Kirke's latest solo exhibition, made in the year of her own divorce, questions the norms of marriage.
|
27 December 2017, 7:09pm
Photography Alex Hodor-Lee
Girls, especially, are often fed fairytale ideas of marriage from a young age, only to learn, as they get older, just how much more complex relationships can be. Getting dressed up and having a party: fun; the civil union between two people: a monumental shifting of identities. In 2017, the very idea of marriage can seem like an antiquated social construct, rooted in oppressive ideologies. With this in mind, why are so many progressive young people still participating in a tradition so loaded with patriarchal symbology? This is the question artist Jemima Kirke asks in her latest New York solo exhibition, The Ceremony, which is on view now at Sargent's Daughters on the Lower East Side.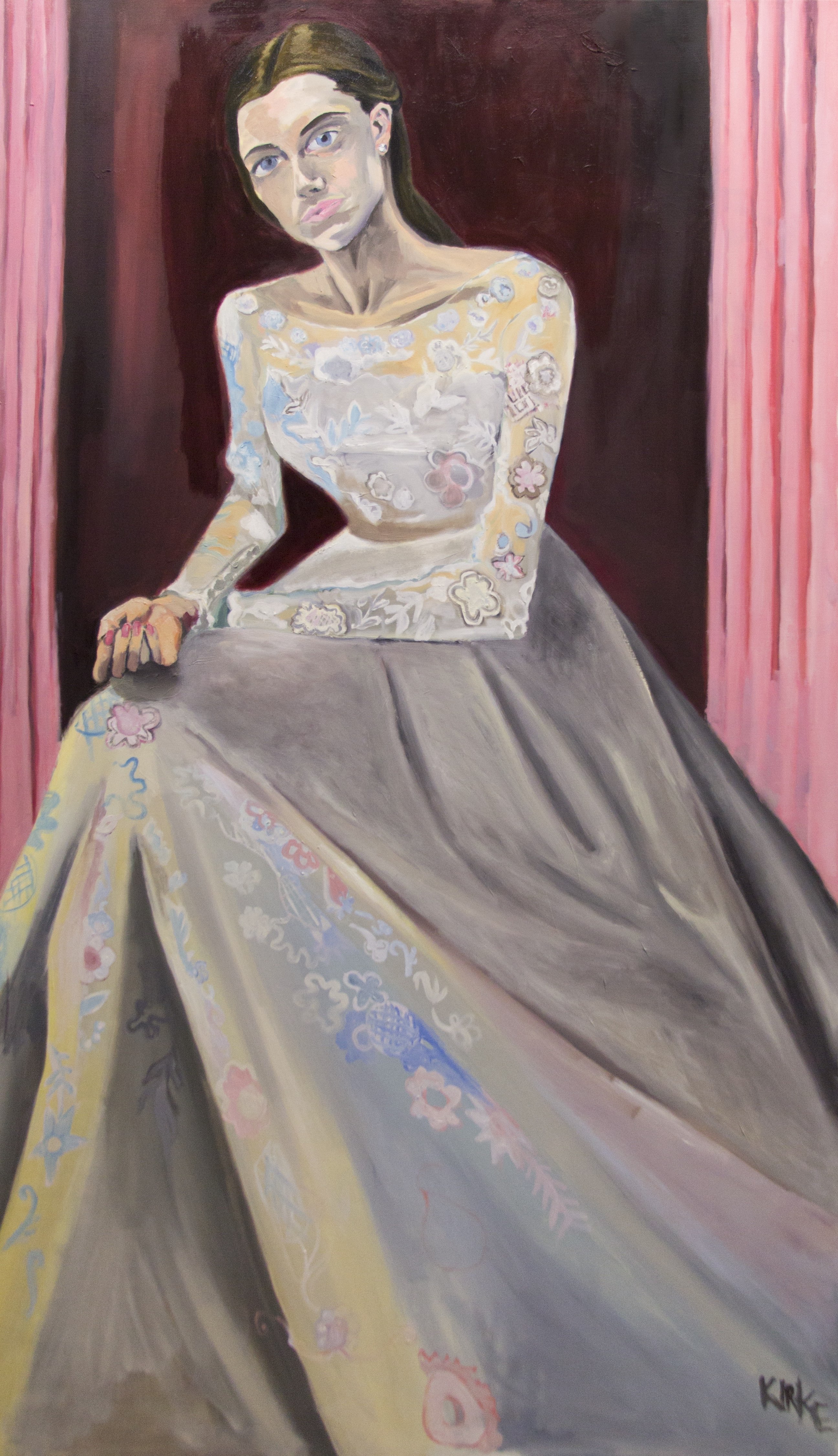 A RISD graduate, Jemima's background is in both art and acting — she played the free-spirited Jessa in Lena Dunham's hit HBO series, Girls, and has also appeared in music videos for Zayn Malik and Mick Jagger in this past year. She spends most days now painting at her studio in Red Hook. In 2014, she presented a collection of portraits of women at Fouladi Projects in San Francisco titled Platforms. That show focused on expressing the infinite range of different human qualities found in its female subjects, and this idea of individuality and presence also subtly transfers over to the artist's new show.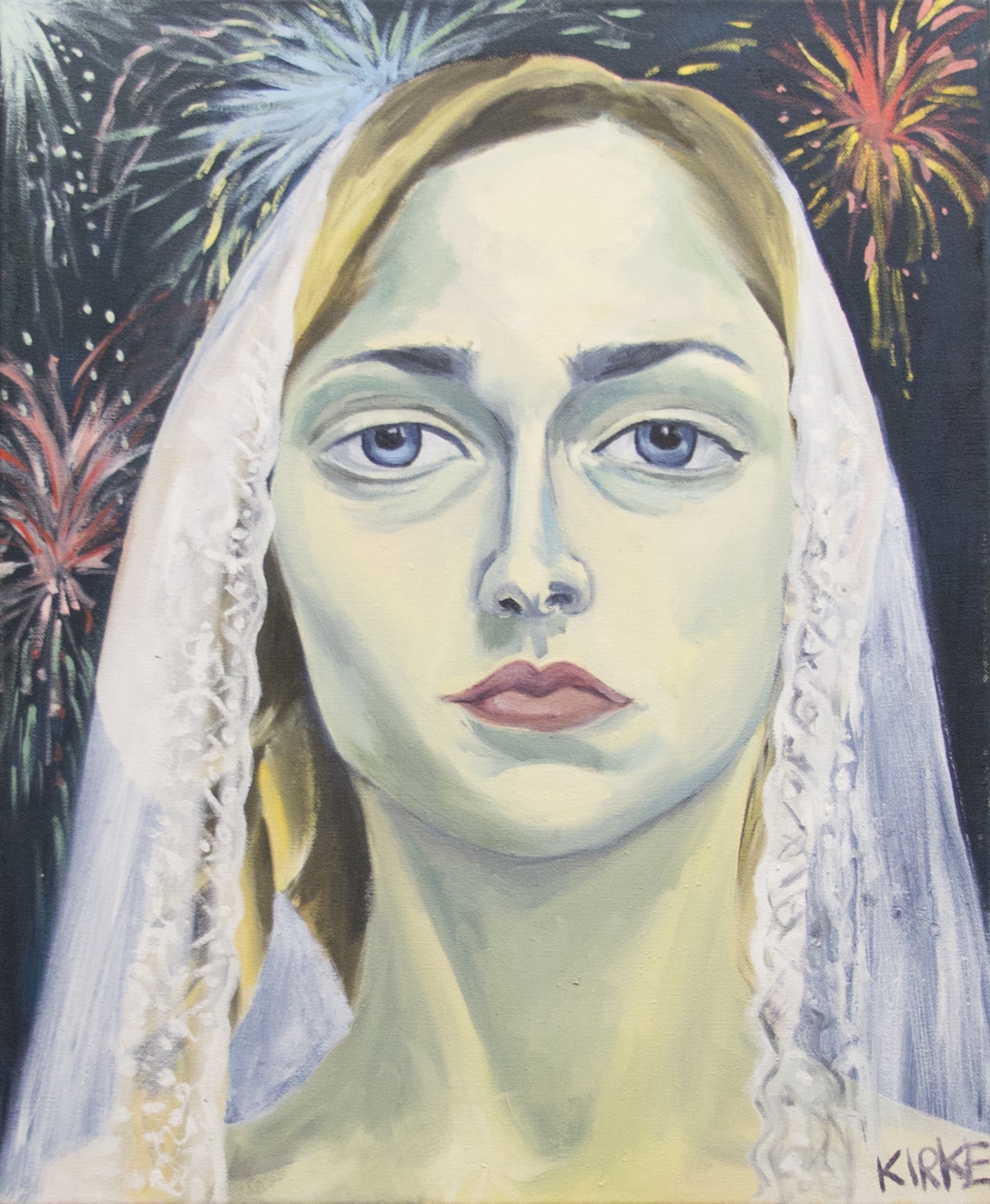 The Ceremony presents a series of oil paintings depicting women wearing wedding dresses. A few of the sitters have been married, a few have been divorced, and a few have been neither. Some portraits are of the artist herself as a bride, while others are of Jemima's sister Domino, activist Shishi Rose, and Jemima's Girls co-star Allison Williams. All are dressed in gowns and gaze back at the viewer, pensively and meditatively, through thin gauze veils.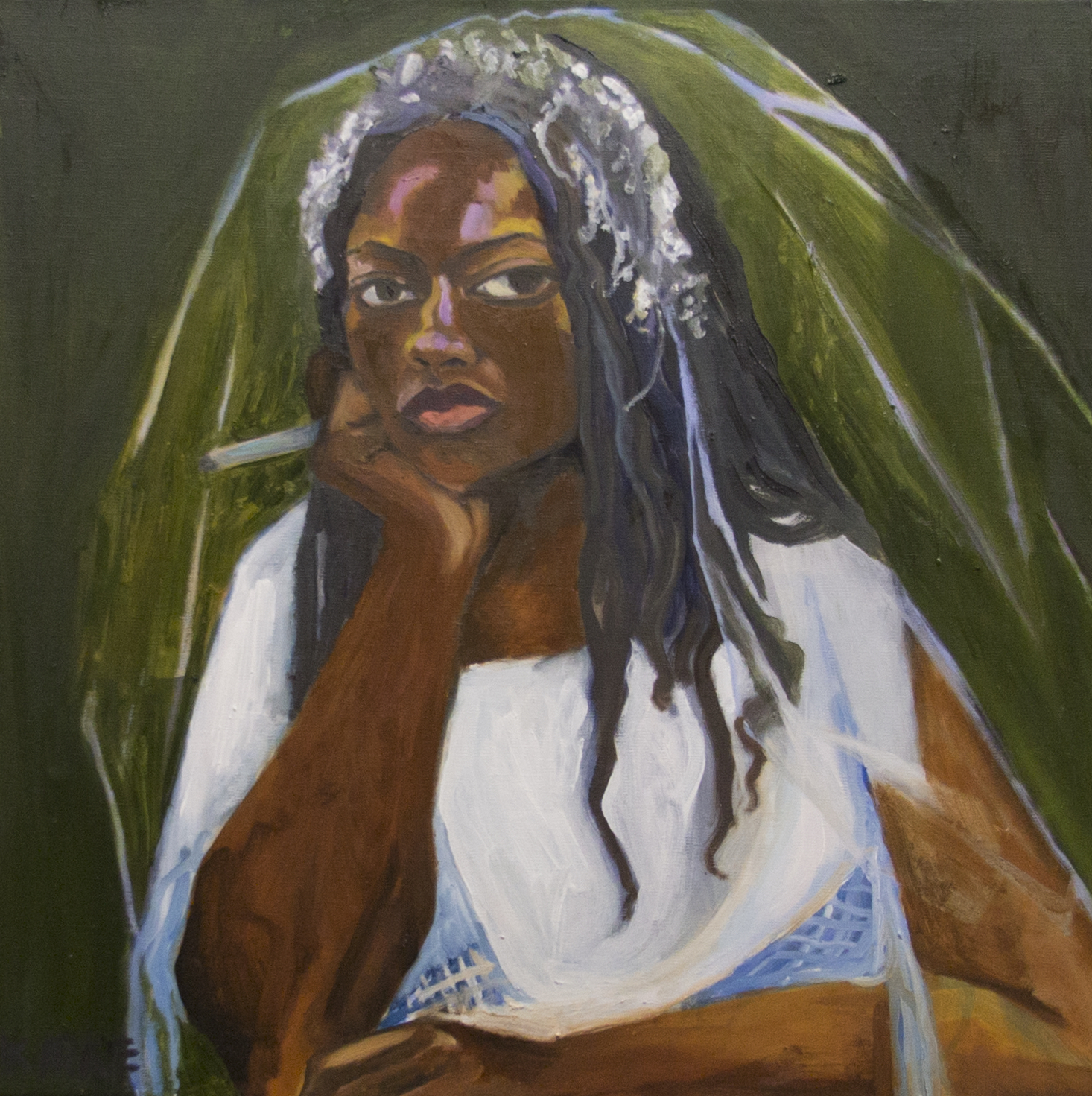 "Weddings are totally irrational," Jemima shared in an interview about the show with Glam. "And while the approach may vary, it's still a relatively unquestioned norm. So many smart, independent, and progressive women I know having willingly participated in it. I just wanted to understand that better. Also costumes are a treat to paint."
Jemima, who has experienced both marriage and divorce, doesn't try to provide answers in The Ceremony. Her work instead acts as a catalyst for questioning: What is the appeal of marriage? Are we participating for ourselves? Are we trying to appease older generations that tell us this is how it should be? Have those fairytale wedding stories, fed to us when we were younger, just let an indelible mark? Or can we do it on our own terms? The act of marriage may be timeless, but the reasoning behind it is ever changing, her work reminds.
"The Ceremony" is on view at Sargent's Daughter in New York through January 21.