7 iconic 00s hairstyles that deserve a comeback
With the pouf having its renaissance moment, we chose the hairdos that deserve your love all over again
|
25 November 2019, 5:15pm
In the world of fashion and beauty, everything is cyclical. What was once all the rage gets relegated to the realm of uncool, before being brought back again 15 years later to once more be considered cutting-edge. Right now, the hairstyle that everyone's fondly reminiscing over is the "pouf": the practical backsweep and pin of a fringe where the rest of your luscious locks are left to roam free. A little while ago, around the 2006 mark, everybody from Ashley Tisdale, the girls of Laguna Beach and even your best mate's big sister were rocking it.
But shortly after we ushered in the 2010s, the pouf (also known as the 'bump', as several writers at The Cut discussed) faded into obscurity, never to be seen again. Until now.
Last week, the Los Angeles Times ran an interview and photoshoot with Little Women stars Saoirse Ronan and Florence Pugh, in which the latter sported the long-lost hairstyle. And we sort of… stanned? Yup. Florence Pugh, Britain's bonafide new star and future Oscar nominee (we said it here first, okay?), had resurrected a hairstyle that was last considered fashionable when she was 13 years old.
So has Pugh's 'do signalled an imminent pouf revival? In our opinion, yes -- the bump is back, baby. But the bigger question is this: what other iconic early 00s hairstyles should we bring into the 2020s with it? Let's look back together and consider the future of the hair world through the lens of its post-millennial past.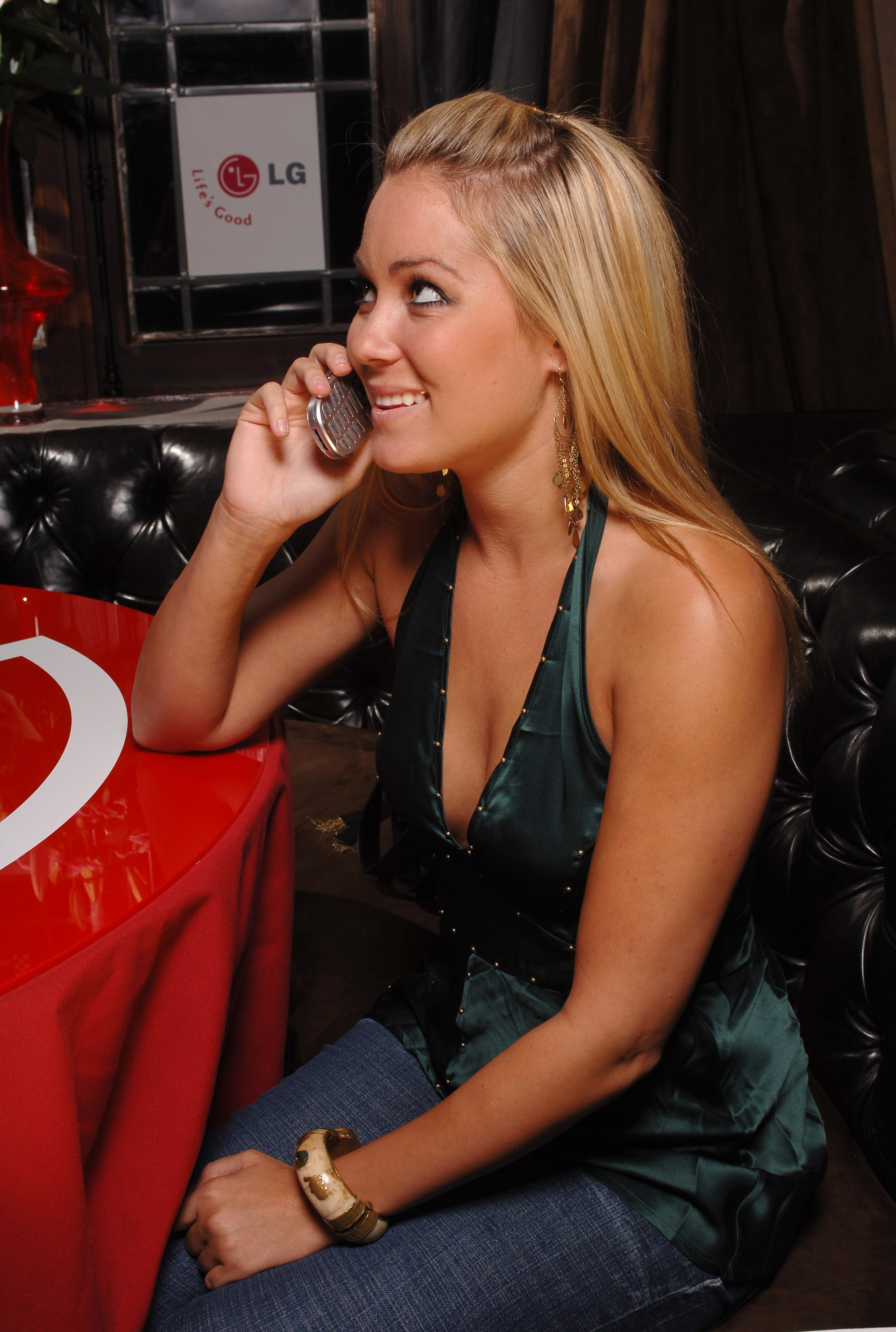 The Pouf
As the inspiration behind this whole thing, it's important that we recognise just how formative this hairstyle was. Honestly, it carries connotations far beyond the cheveux sphere. A whole generation of Disney stars relied on it to look snatched on the daily. Likewise Lauren Conrad? Beyoncé? Their lives practically depended on it! Now that simplistic swish of the fringe and pin harbours so many nostalgic memories. It has the ability to bring back the halcyon age when Sidekicks, spaghetti strap-tops and Ugg boots were having their first real moment. Are we ready for round two? You bet, betch!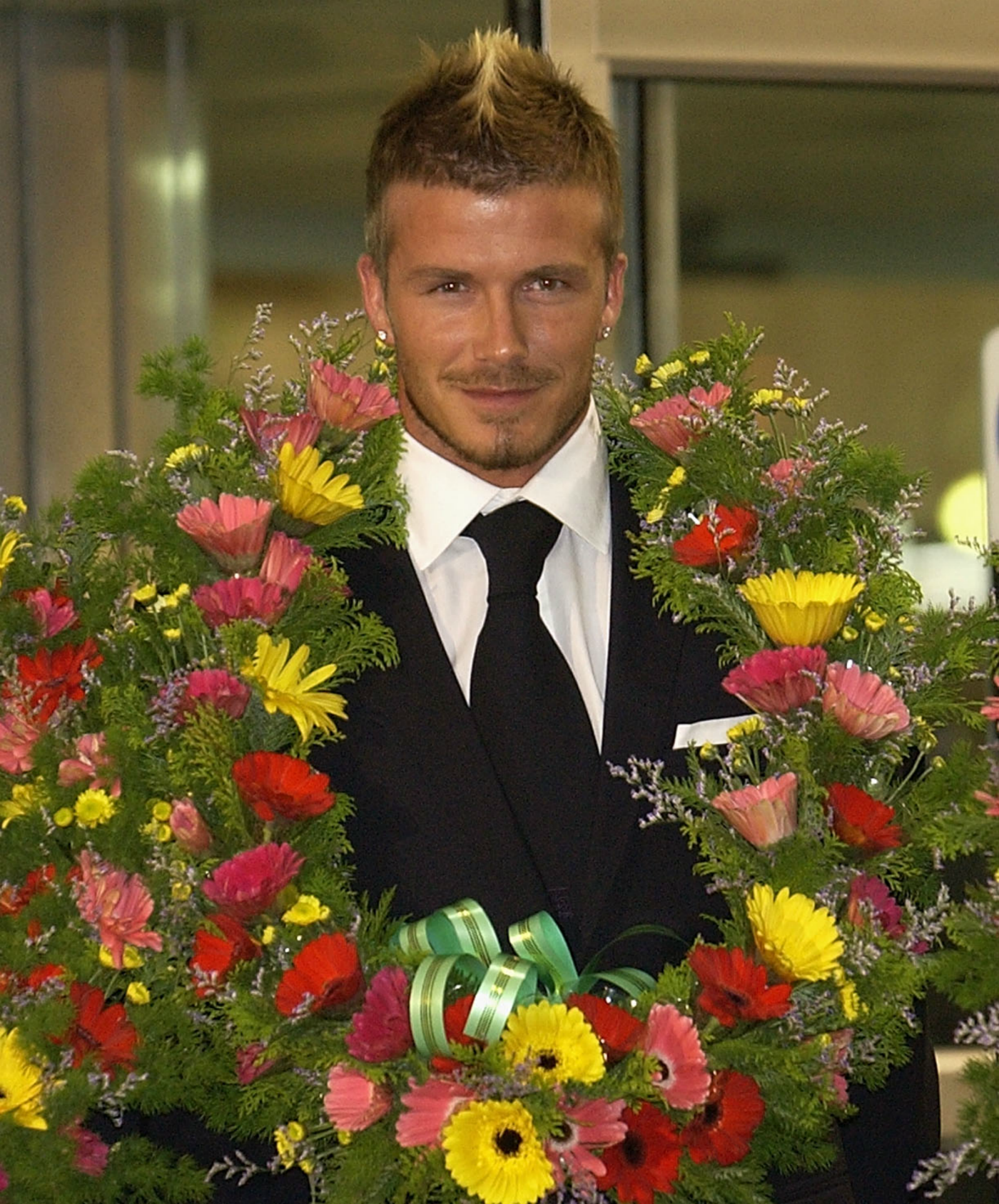 The Faux Hawk
Before the "mohawk" became the Premier League footballer's go-to haircut, it was a style pioneered by the Pawnee people of North America. But in the hands of those quintessentially English soccer stars, it was toyed with to the point of being disrespectful: for the men who donned it for a "trendy" season, it was impractical to bounce back from and often dyed gunge green or Keith Flint crimson to try and give those who wore it some sort of personality.
If you want to steer clear of straight-up cultural appropriation, it's better to take a leaf out of David Beckham's book, and rock the faux hawk instead. For a short period in the early 2000s, the Premier League footballer shaved the sides of his head and fashioned the scruffy tufts of hair left into a makeshift sorta-hawk. (He also gave the actual mohawk a go but we reckon this one looks better.) He first rocked it back in 2002, first on the cover of GQ, and then again in Japan for the World Cup. And truth be told? It still looks sick.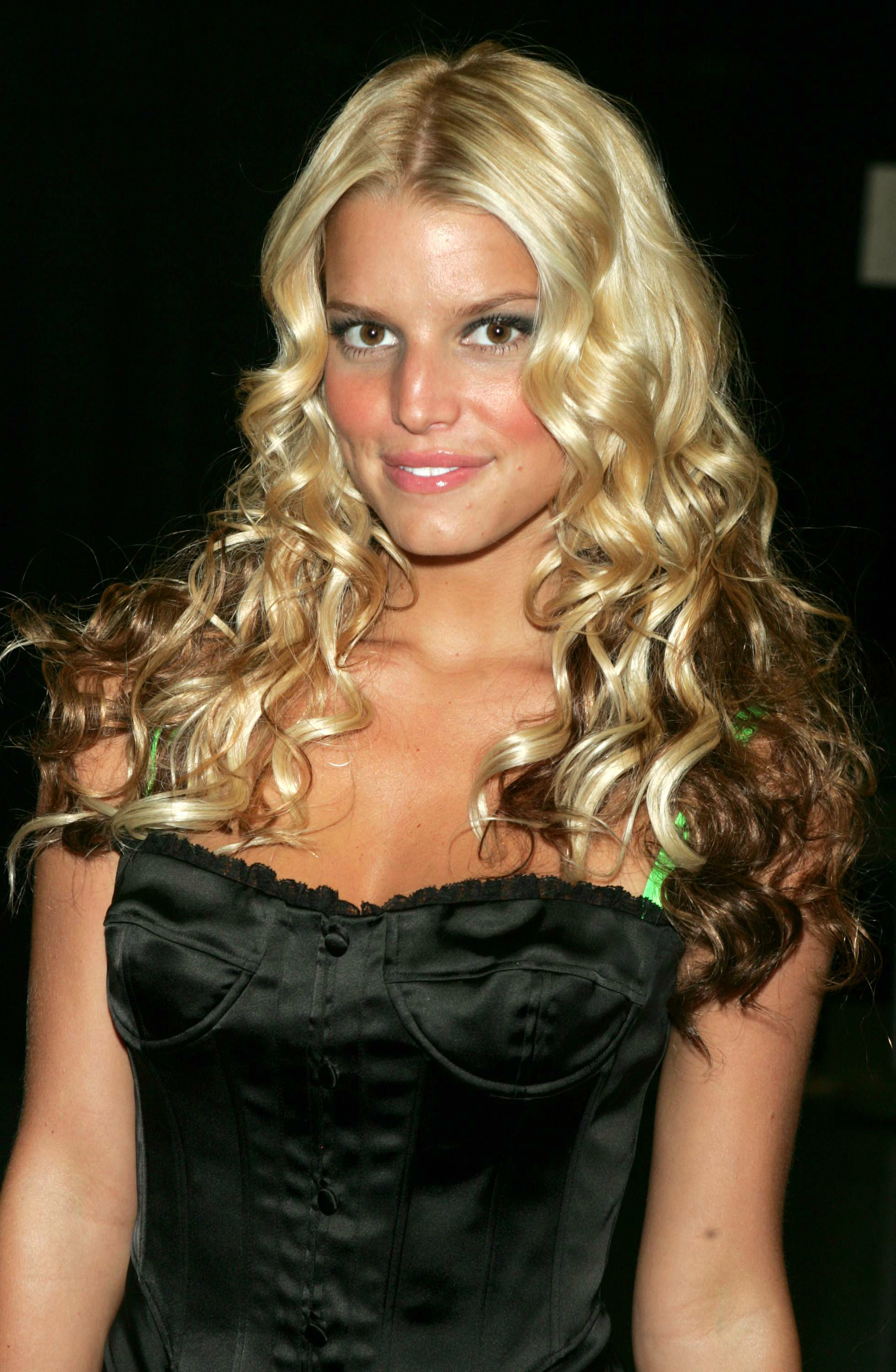 The 'Bleach on Brown'
Okay, so we're slightly cheating here: this look has already *had* a recent renaissance, thanks to pop princess Dua Lipa. The "Don't Start Now" singer burst back out the pop closet with a mop of brassy bleach blonde on top of her natural dark locks last week, and it felt like a lifetime since we'd seen someone do it well. Actually, the last star to pull this off properly? Jessica Simpson during her Newlyweds era. Expect to see teen Dua fangirls in their masses replicate this colour scheme well into 2020.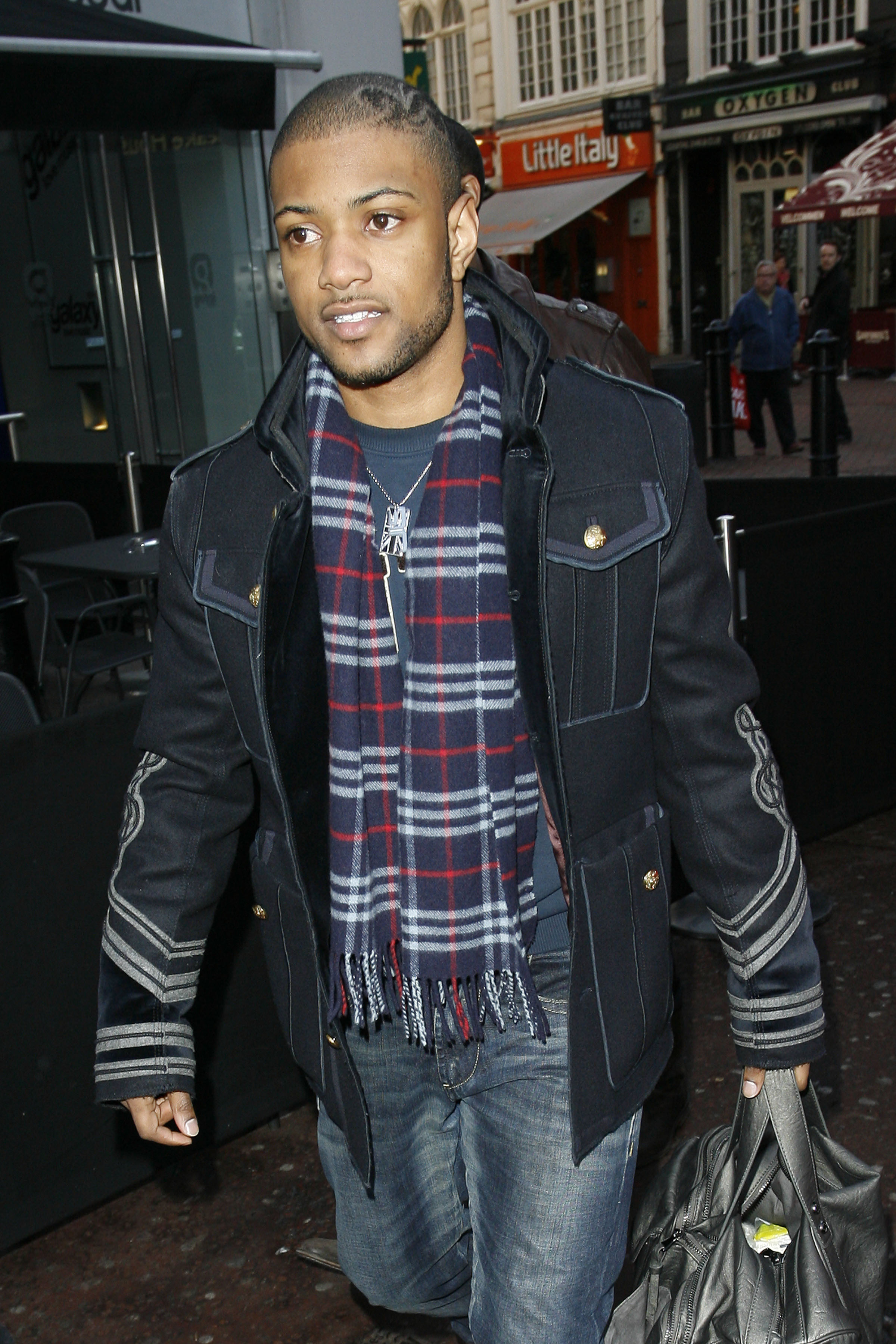 Tramlines
Repeat it back to us: "Tramlines will never die!" The iconic, mainstay hairstyle of your childhood is still very fucking cool these days, and those who try to insist otherwise are simply lying to themselves. Remember that feeling of going to the barbers, getting a nice short back and sides and embracing the recklessness of having your hairdresser shave deep gouges into it? We do, and honestly, who could resist such a rebellious act in 2019?
There was also the option of adding some spiralling tribal patterns into the mix, like JB from the now defunct boy band JLS did! Or some sheet music! Or Pennywise the Clown, if that's your persuasion! Either way, running a sharp blade through a standard haircut is still acceptable nowadays. In fact, it's more than acceptable; we actively encourage it!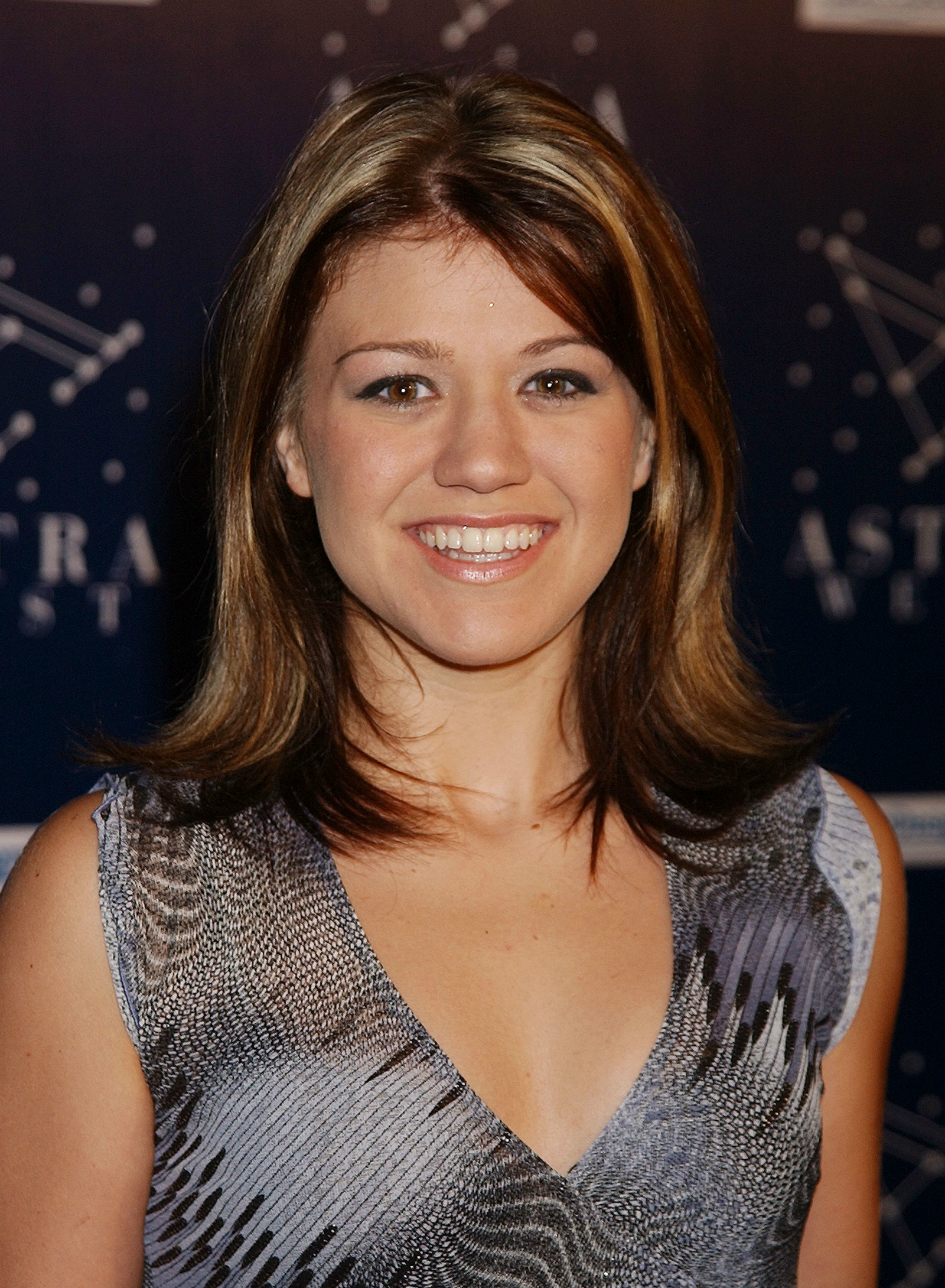 Highlights
Mention "highlights" and our minds automatically move to the incomparable Nadine Coyle putting her stamp on the pop world as part of Girls Aloud in 2004: low-rise jeans, fake tan and spaghetti-strap crop tops with the greatest hairdo of her career. Highlights -- which have been commonplace for the past few years, albeit in a different form -- come in stages. Sometimes they involve flecks of blonde throughout a mysterious dark mane; others go ham like Nadine did: streaks of alternating colours; a true statement look. Over in the US, queen Kelly Clarkson also rocked chunky highlights around the same time, proving it to be a truly universal look. So isn't now the time to officially bring it back in all its jaw-dropping glory? All we need is someone with the guts to give it a try. Kylie Jenner, we're looking at you!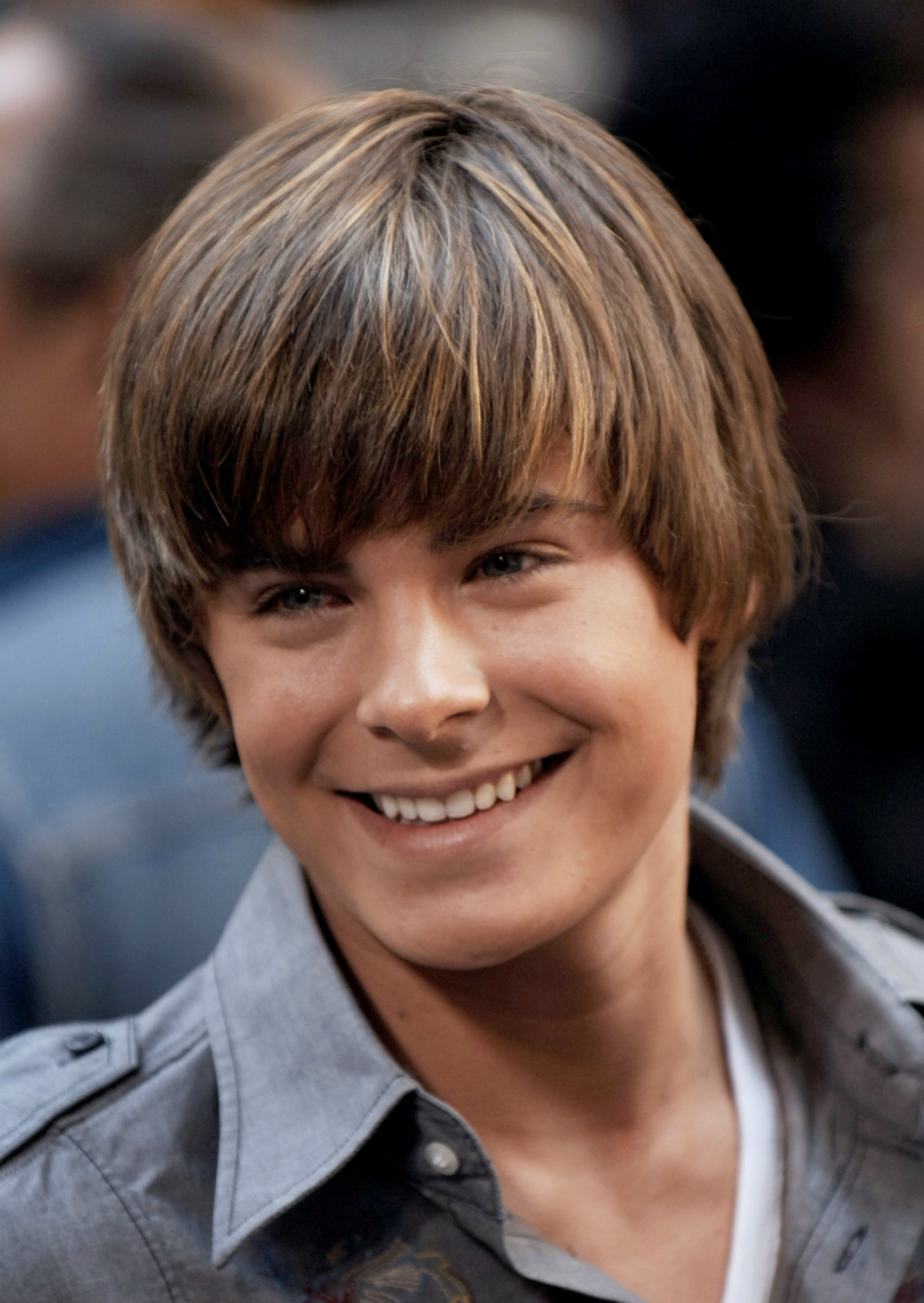 The Shaggy Swoop
Now, for the quintessential men's look that every teenage boy -- this writer included -- thought would act as a fast track way to being as fit as Zac Efron in High School Musical: the shaggy swoop. To get it requires a mix of a few hairdressing techniques: cute layers, extreme conditioning for optimum shiny swoopiness and perhaps a few subtle highlights to really finish it off. Dunno about you, but we crushed hard on every boy who went down the Zefron route. It's a shame he decided to tone it down for the film's follow-up (coward!), but at least he's on board for the revival of 00s hairstyles. His character in Harmony Korine's 2019 film The Beach Bum famously boasts the tramline-slash-panini cut but in beard form.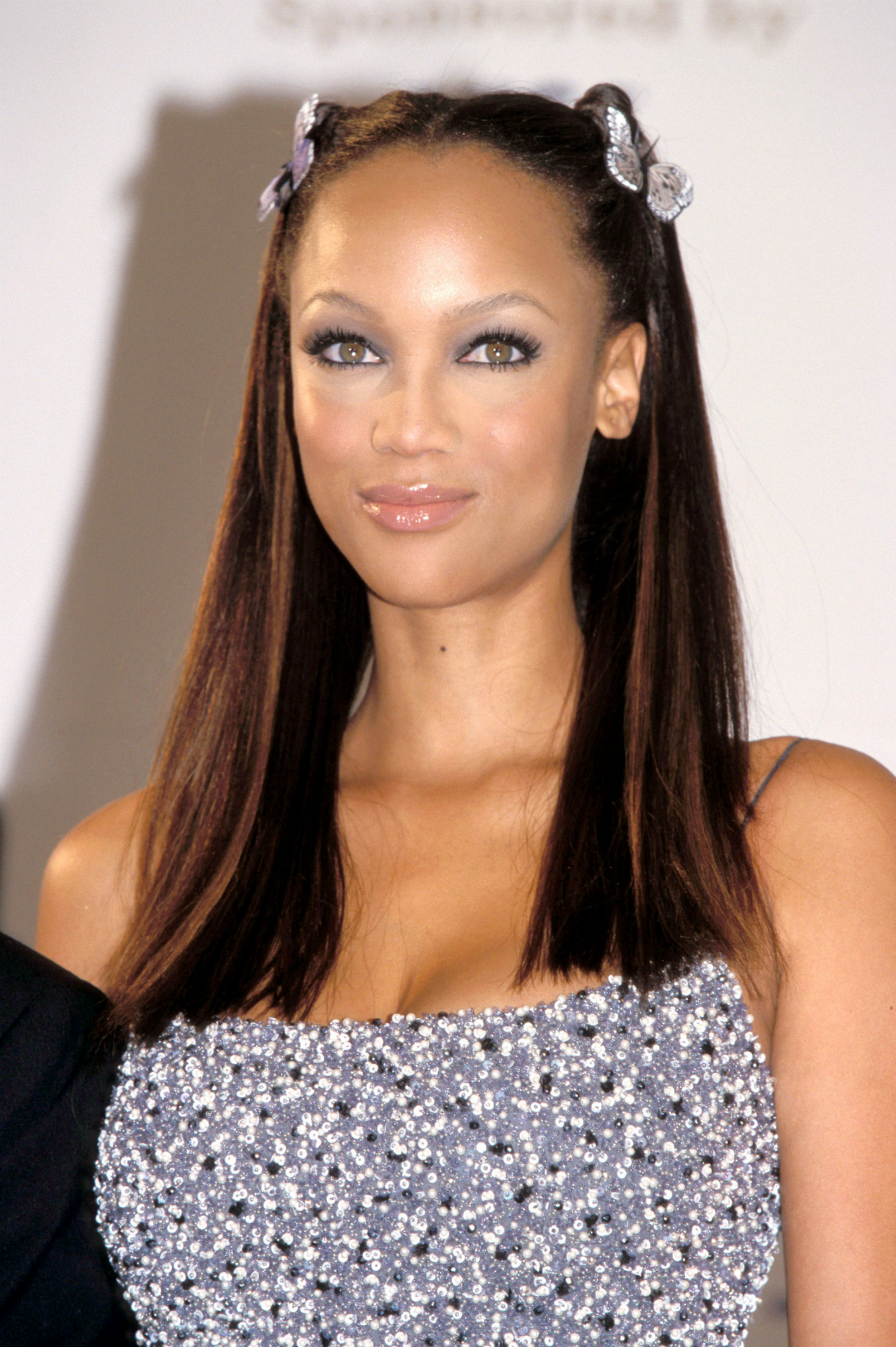 The Butterfly Clips
What's there to say about this other than it gives us big Amanda Bynes energy? Bynes's big butterfly clip moment was around the turn of the century, as every 12-year-old became obsessed with Nickelodeon TV comedies, then The Princess Diaries, before finally stanning Lizzie McGuire with our whole damn hearts. But Lizzie's back, isn't she? And if Disney are going to resurrect their most beloved protagonist for a comeback series on their new streaming platform, we're gonna resurrect her most iconic hairdos too, TYVM!