this new netflix horror takes fyre festival to murderous new heights
It begs the question: will Andy King still fellate an Evian?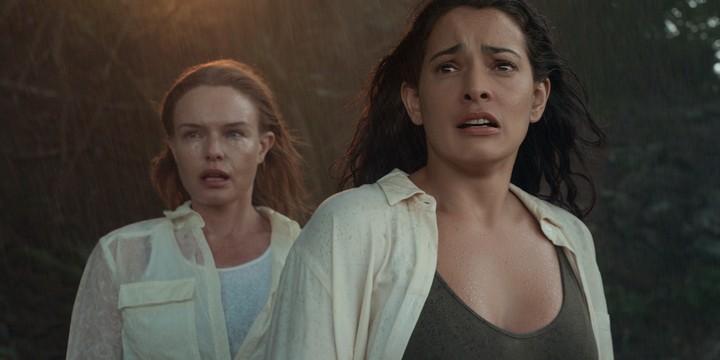 The I-Land on Netflix
This article originally appeared on i-D UK.
Fyre Festival will probably go down as one of the biggest fuck ups of the digital age. The flop festival, which was sold by influencers and celebs on Instagram, ended up being the stuff of actual nightmares, with people paying thousands of dollars to end up without shelter and a meagre kraft on a piece of bread for sustenance.
What was great was that after the event, we got to re-live it all again with Netflix's documentary, Fyre: The Greatest Party That Never Happened. That doc gave us Andy King, the festival's event producer, who said that he was prepared to offer fellatio to Bahamian customs authorities so that those who had forked out cash to attend could at least get some water.
Now for their latest trick, Netflix have just unveiled the trailer for a new horror TV series that takes Fyre Festival and adds a heavy dose of murder. Titled The I-Land, this show looks totally wild. The trailer utilises the same aesthetic from the video that was used to promote Fyre (basically skinny white people on boats jumping into the sea and a swimming pig, interspersed with clips from an EDM festival).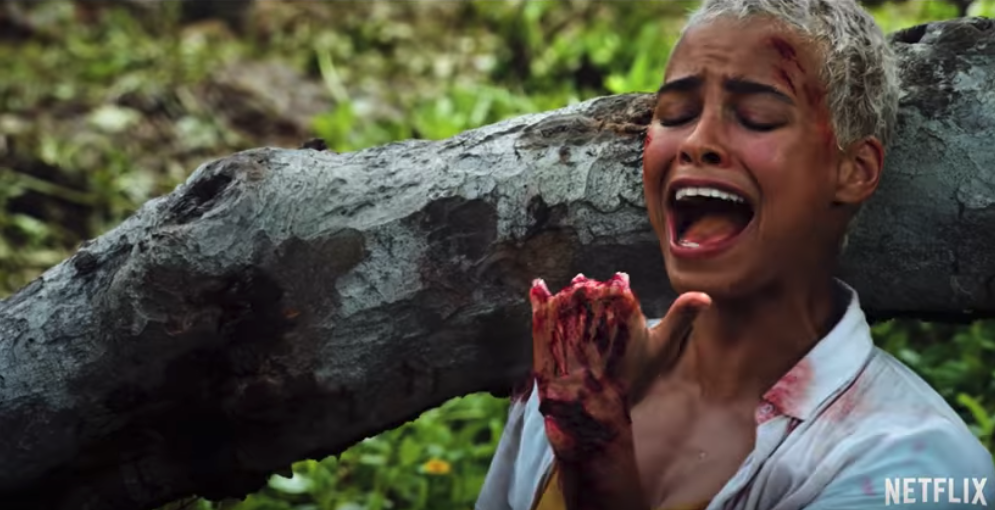 However, like the actuality of Fyre Festival – an aspirational travel experience that ended up a steaming mess – The I-Land doesn't actually seem to be about pretty people having fun on the beach. In fact, it's much more sinister. As the trailer shows, there are sharks, guns, huts up in flames and one shot of a woman who has had all her fingers cut off. It looks like Lord of the Flies meets Lost meets A Cabin in the Woods, with an added smattering of Jurassic Park: The Lost World for good measure.

The show, which stars Kate Bosworth and Natalie Martinez, is actually about a group of ten people who wake to find that they're on a "treacherous island with no memory of who they are or how they got there". While trying to figure out how to get home "[t]hey soon discover this world is not as it seems. Faced with the island's extreme psychological and physical challenges, they must rise to their better selves — or die as their worst ones". Tbh, it sounds like the journey getting the coach back from Glastonbury.

Intrigued? The I-Land's seven-episode first season drops on Netflix on September 12.
This article originally appeared on i-D UK.