a new era for fashion east
Relocated to a more intimate venue and stripped back to two shows and a presentation of upcycled shoes, change was afoot… no pun intended.
|
15 September 2019, 2:27pm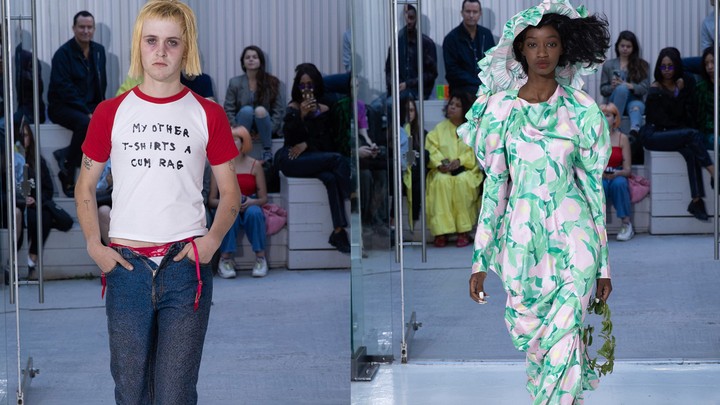 Ancuta Sarca
You might recognise the very distinct shoewear of Ancuta Sarca if you've been following i-D's vested interest in strange shoewear. Back in June we discussed with the designer these viral trainer-heel fusion pieces that had Instagram hooked. "I wanted to place to trainers in a different landscape and giving them a completely new function -- elegant and feminine by pushing the boundaries of what they can become," she told us. We went as far as to call it the shoe of the summer. So what could be a more natural conclusion then, to round off the summer with a London Fashion Week presentation? Having worked under Meadham Kirchoff and Ashish, this is the Romanian-born designers first Fashion Week. With an ever-growing interest in upcycling across the industry, what seems like playful reimagination could really mark the beginning of a new era in the fashion incubator's fabled history.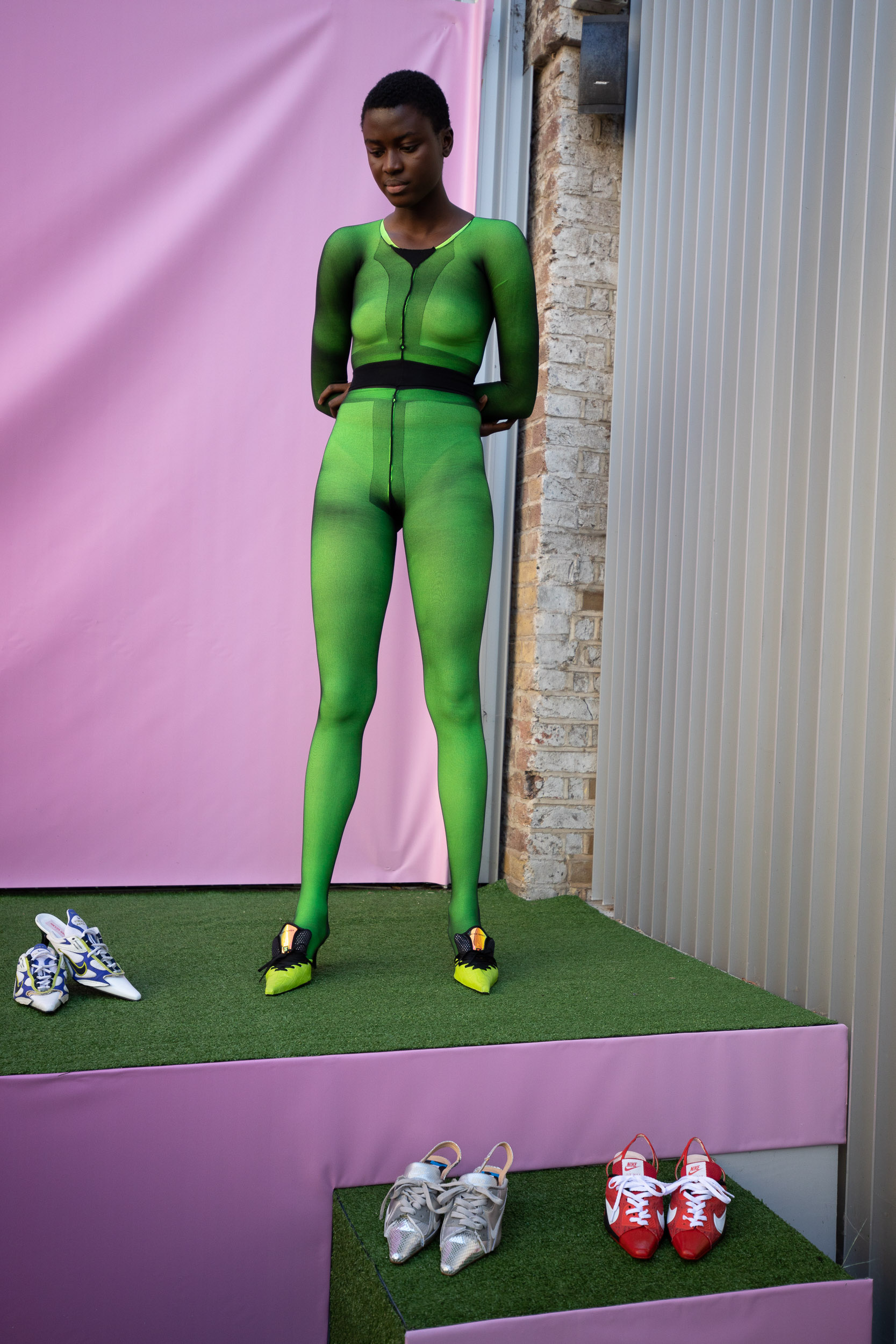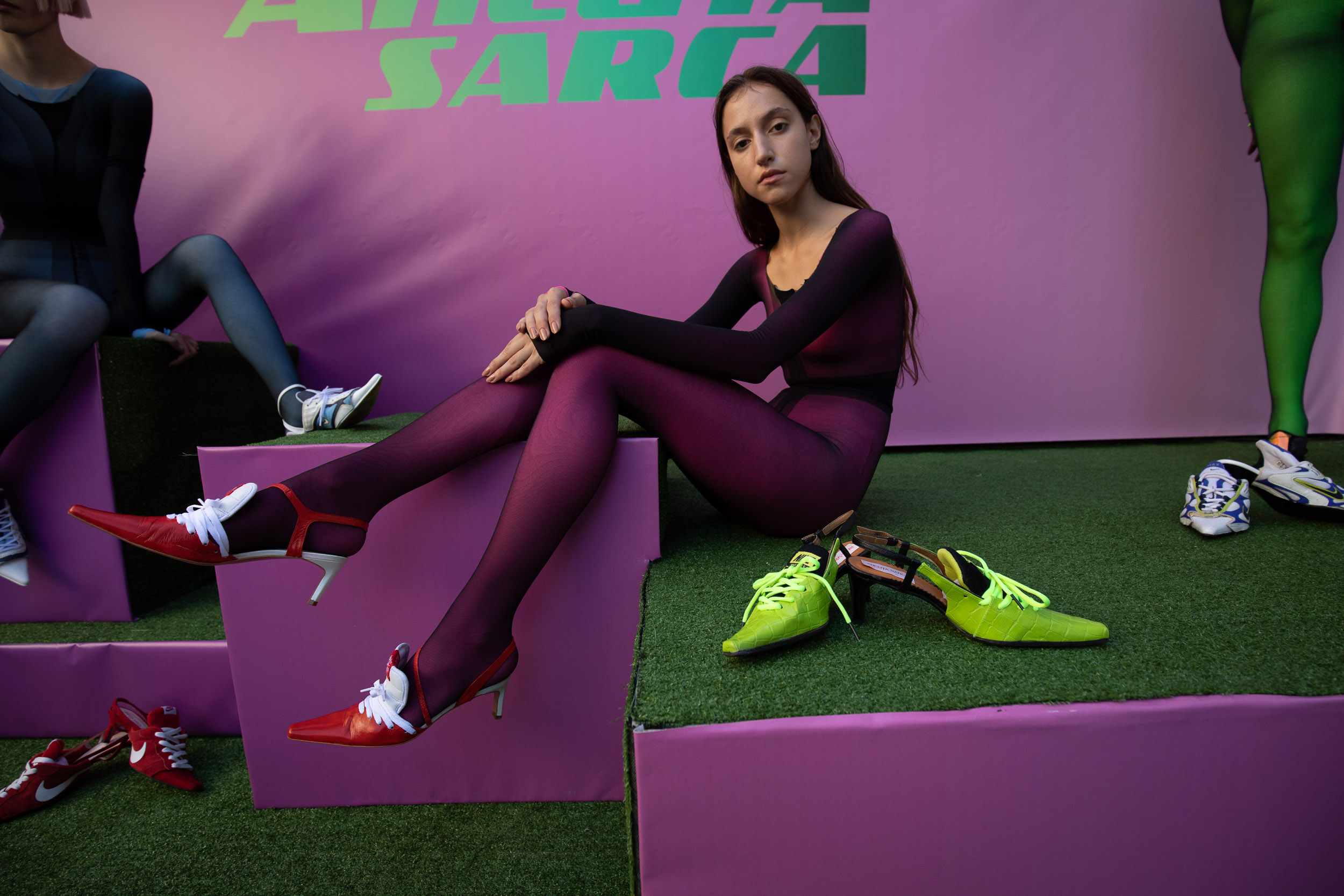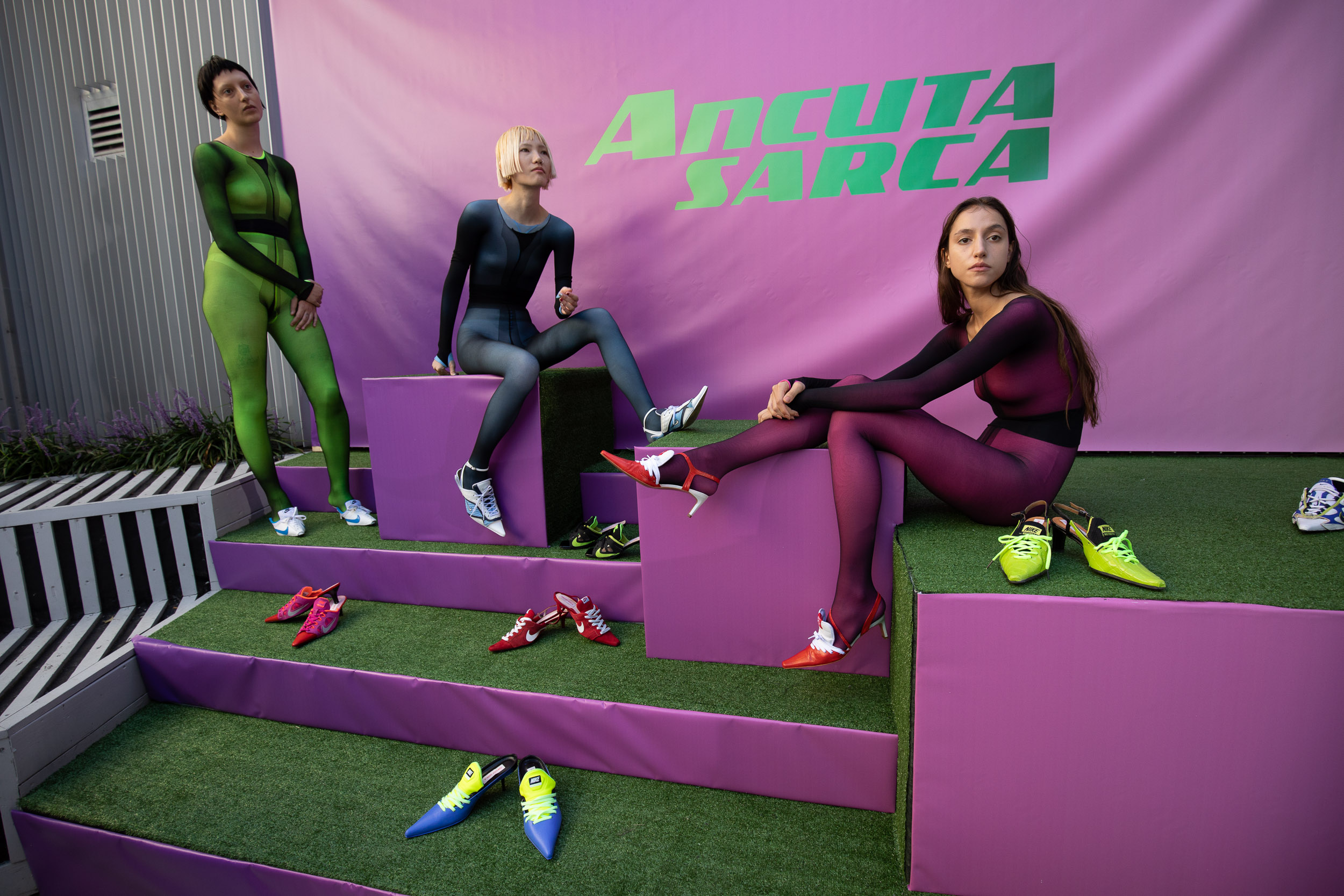 Gareth Wrighton
If you weren't at London Fashion Week on Friday but were following its vast swathes of Insta content, you'll known Gareth Wrighton as the designer behind this season's most viral item: a tee adorned with the words "My other T-shirts a cumrag". Holding "a cracked mirror up to cyberspace", the Central Saint Martins graduate presented an signature mix of different styles, shapes, ideas and messages, riffing off a very specific reference, Jessi Slaughter (now known as Damien Leonhardt using they, them and their) a viral YouTuber "who bragged about their beauty, popularity and alleged sexual relations", was envisioned as an out-of-control Neo-Lolita. Jumpers deconstructed to mirror a model's spiky hair, a beige jumper reminiscent of a straight jacket, complete with "Therapy dog" tags and a white toga-esque dress styled with branches of pink blossom and a skull mask… eclectic really is the best word to surmise this collection with. But sustainable would follow just after.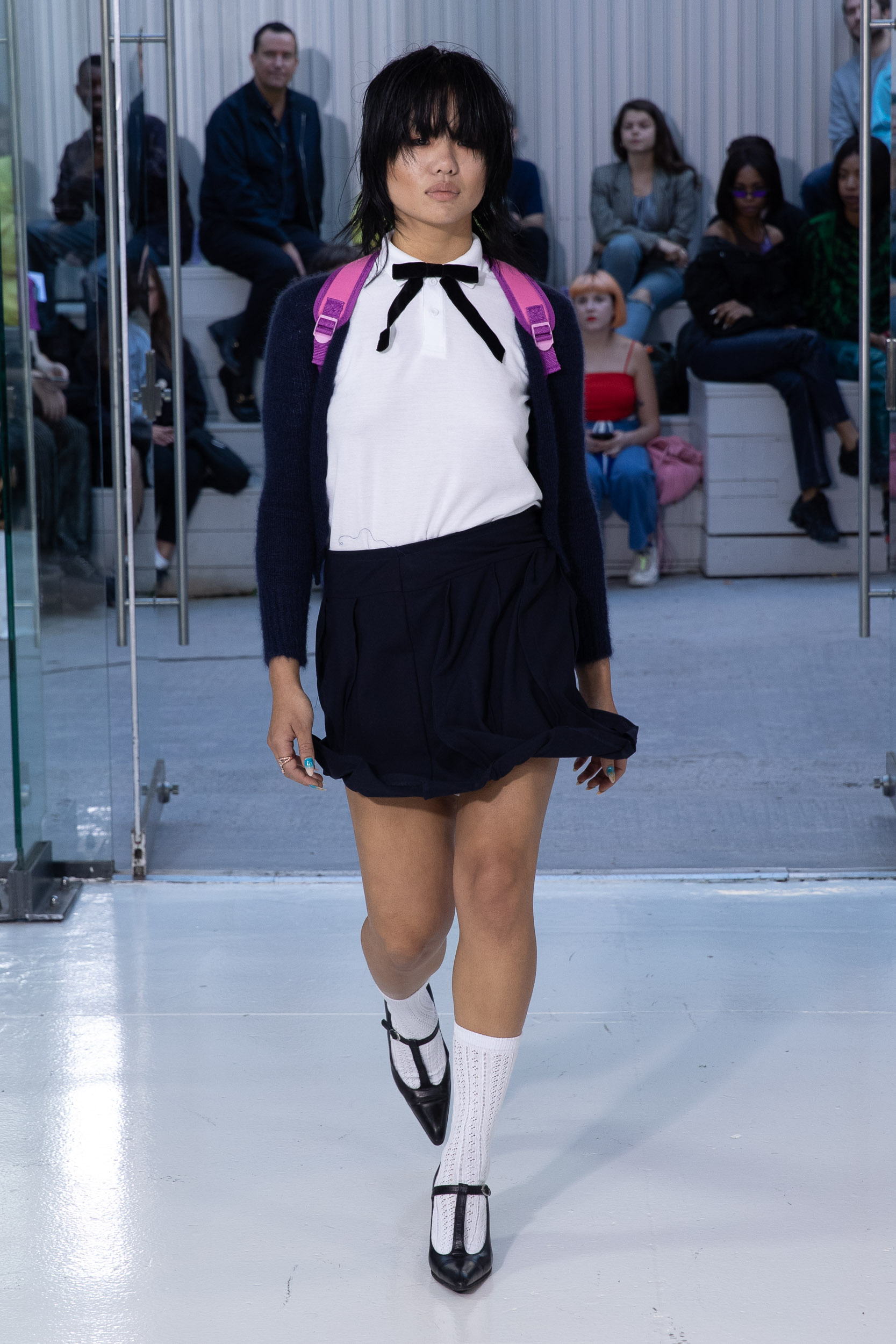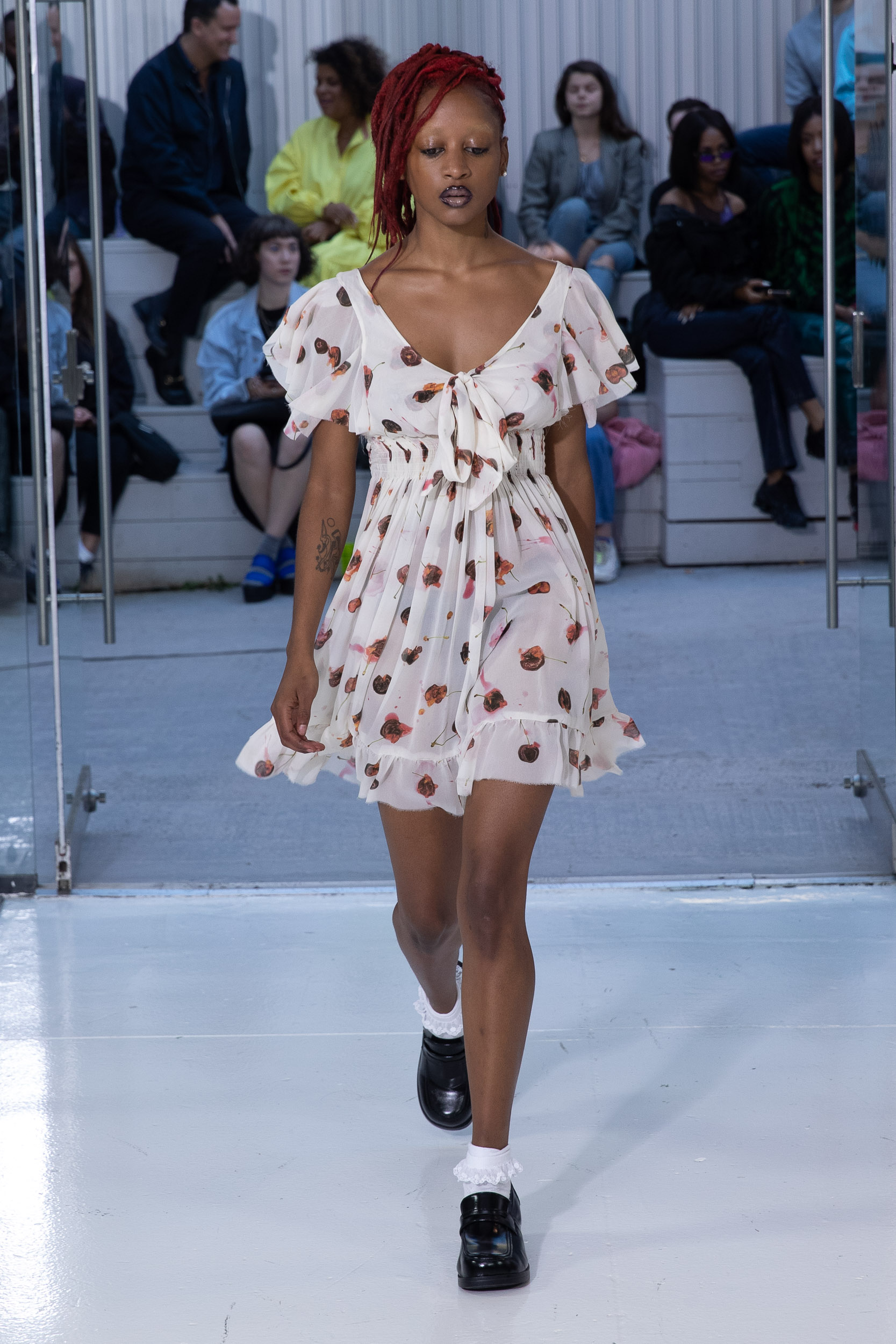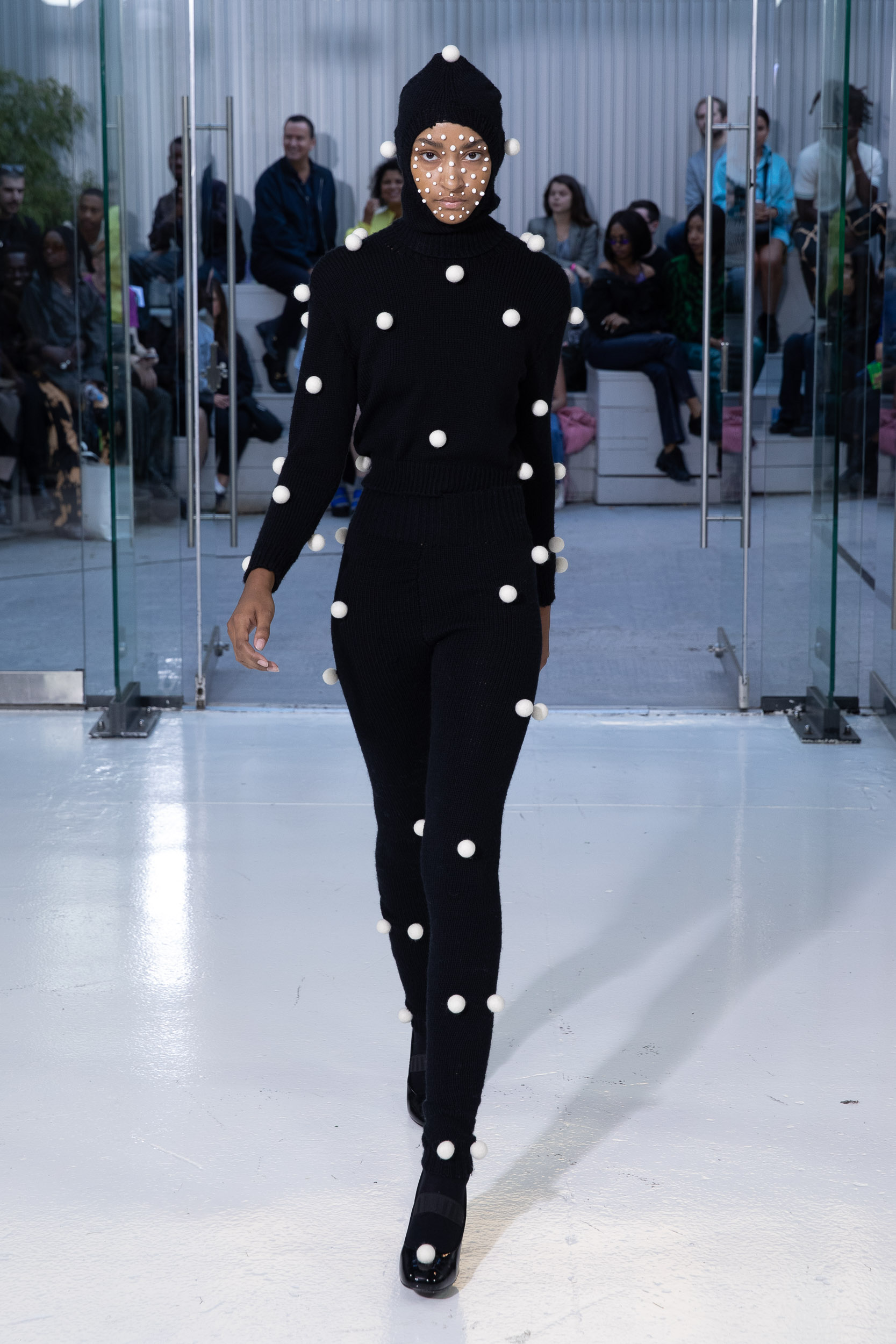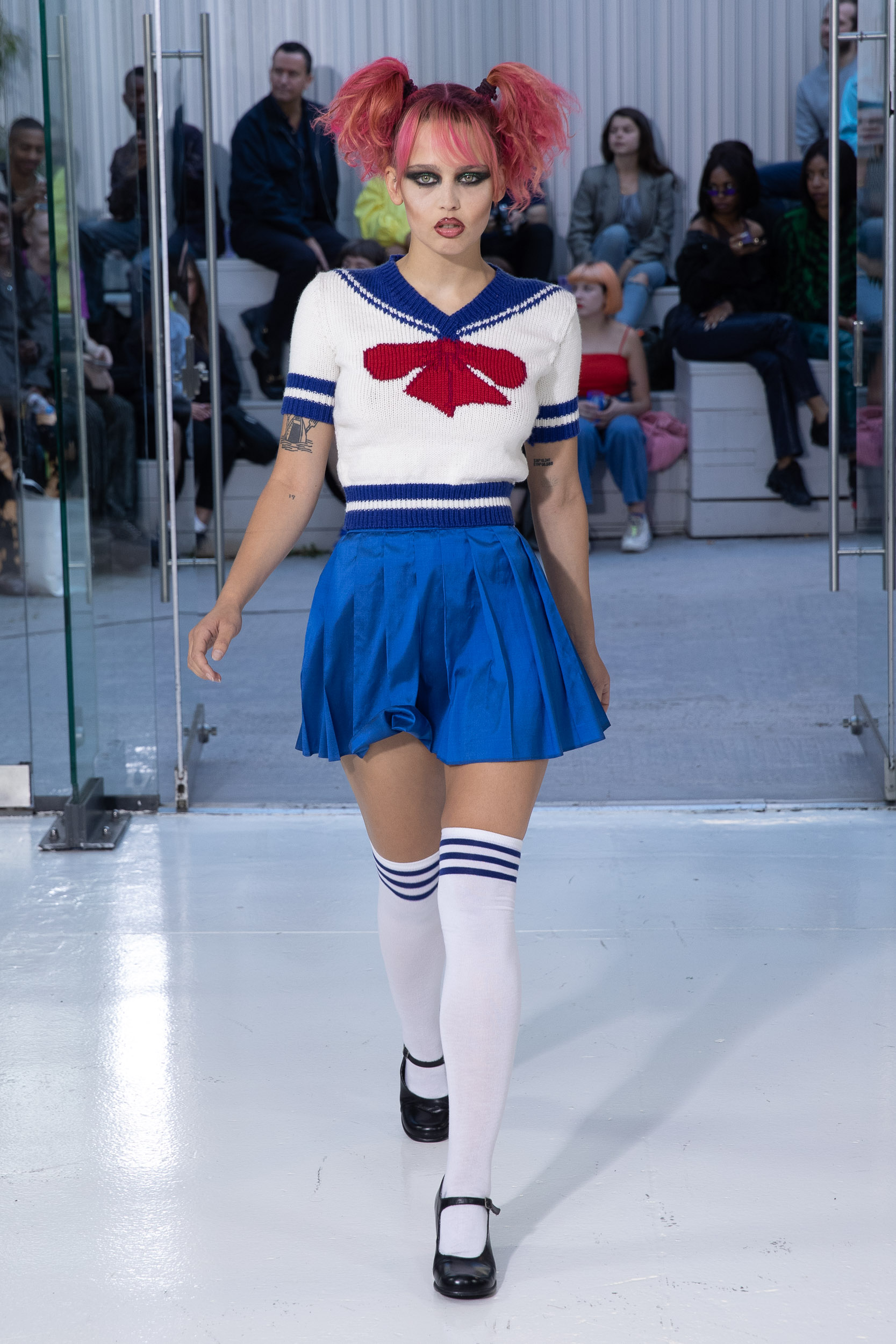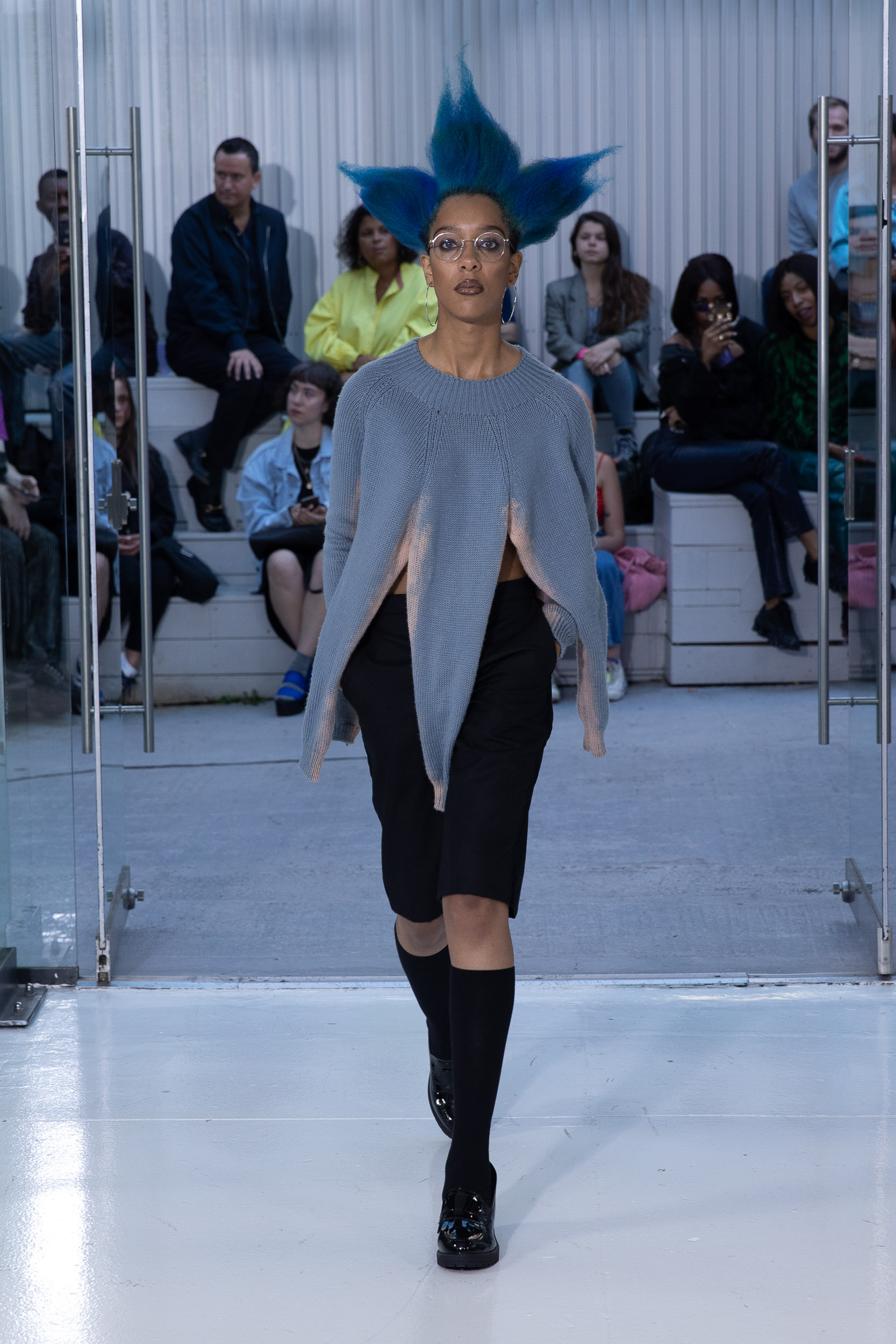 Yuhan Wang
For her final Fashion East collection, Yuhan Wang continued the exploration of traditional ideals of femininity in her native China that she's become known. The clothes had all the hallmarks of her design... the soft palate of colours and delicately draped silks, satin and lace. Her signature mix of sexuality and primness. This season the emotional framework came via the melancholy of a taboo love affair. Who that was with, or why it was taboo for Yuhan wasn't clear, but her main cultural reference came via The Peony Pavilion, a 1958 play and 2001 film about a courtesan who marries into a noblility, but falls in love with a female cousin in a time and culture that strictly forbids same-sex relationships. In past seasons, Yuhan has exemplified precision and detail. Creating each of her own prints with watercolour and pen first, this collection was no exception.