Photography Mitchell Sams
christopher raeburn wants us to save the world
Melting ice-caps, unpredictable weather: his spring/summer 2019 collection is inspired by the way the earth is falling apart in front of us.
Photography Mitchell Sams
Heavy snow late into spring; blistering sunshine in autumn -- the fluctuating state of our environment can sometimes feel like we're hurtling towards a man-made apocalypse. But there's hope, Christopher Raeburn claims, if we react now.
That's the catalyst behind his spring/summer 19 collection: a line-up of garments created to show how desperately we need to sit up and take note of how we're destroying the earth through our own ignorance, as well as the powerful part that fashion can play in it.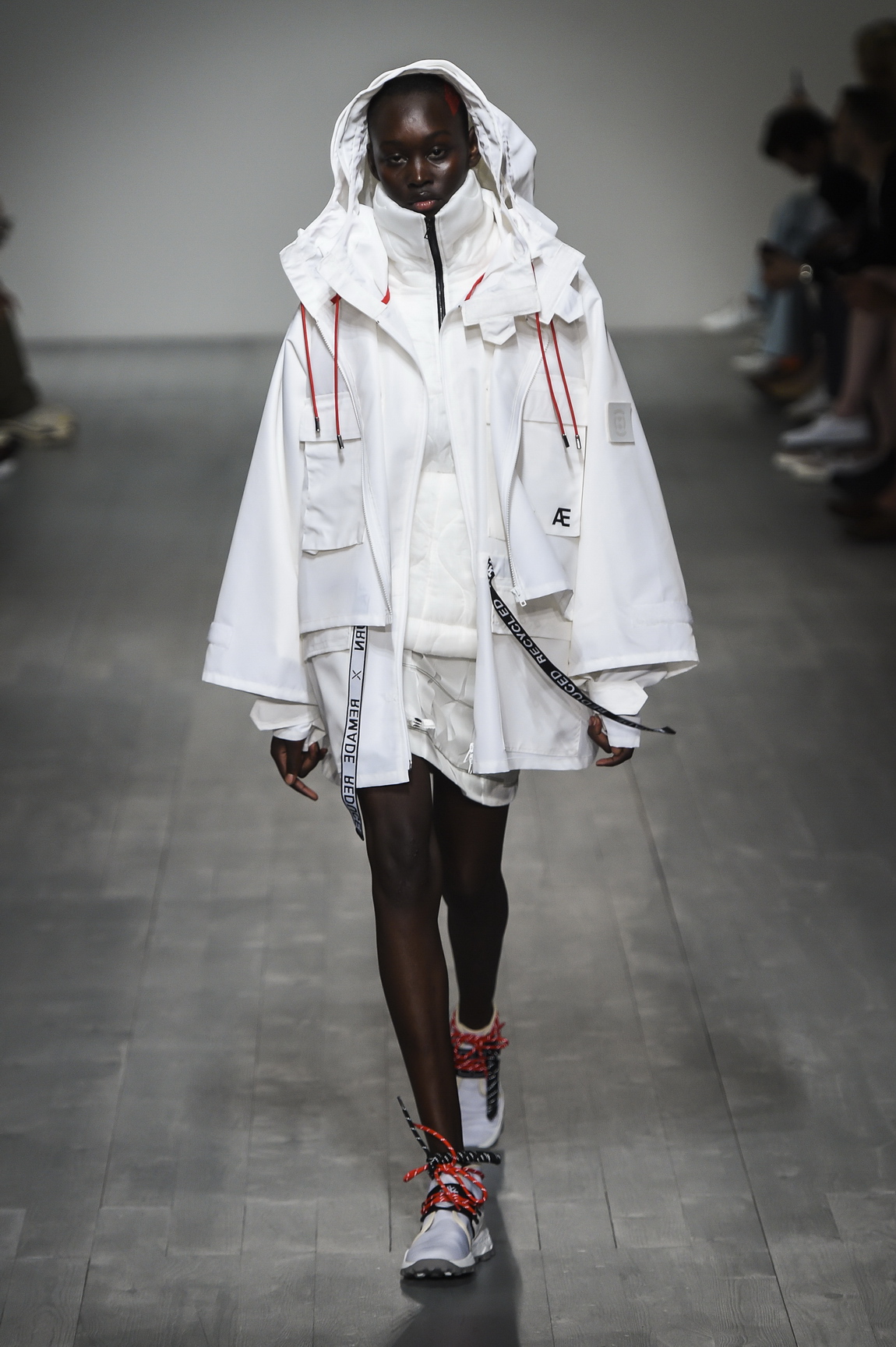 Raeburn is the kind of designer who's always favoured statements, rather than designing clothing simply for the sake of it. He sees and understands the influence of his work, and for as long as he's been a part of the London Fashion Week Men's line-up, has been one of the scenes most altruistic and progressive designers.
For React Now, Raeburn threw out the strict seasonal brief and created snow parkas and quilted underlayers anyway. Coats for an arctic explorer that, if worn in the height of summer, would make you sweat. But we think that's Raeburn's point here: without intervention, the boundaries between seasons might not exist anymore, and it's high time we took note of that.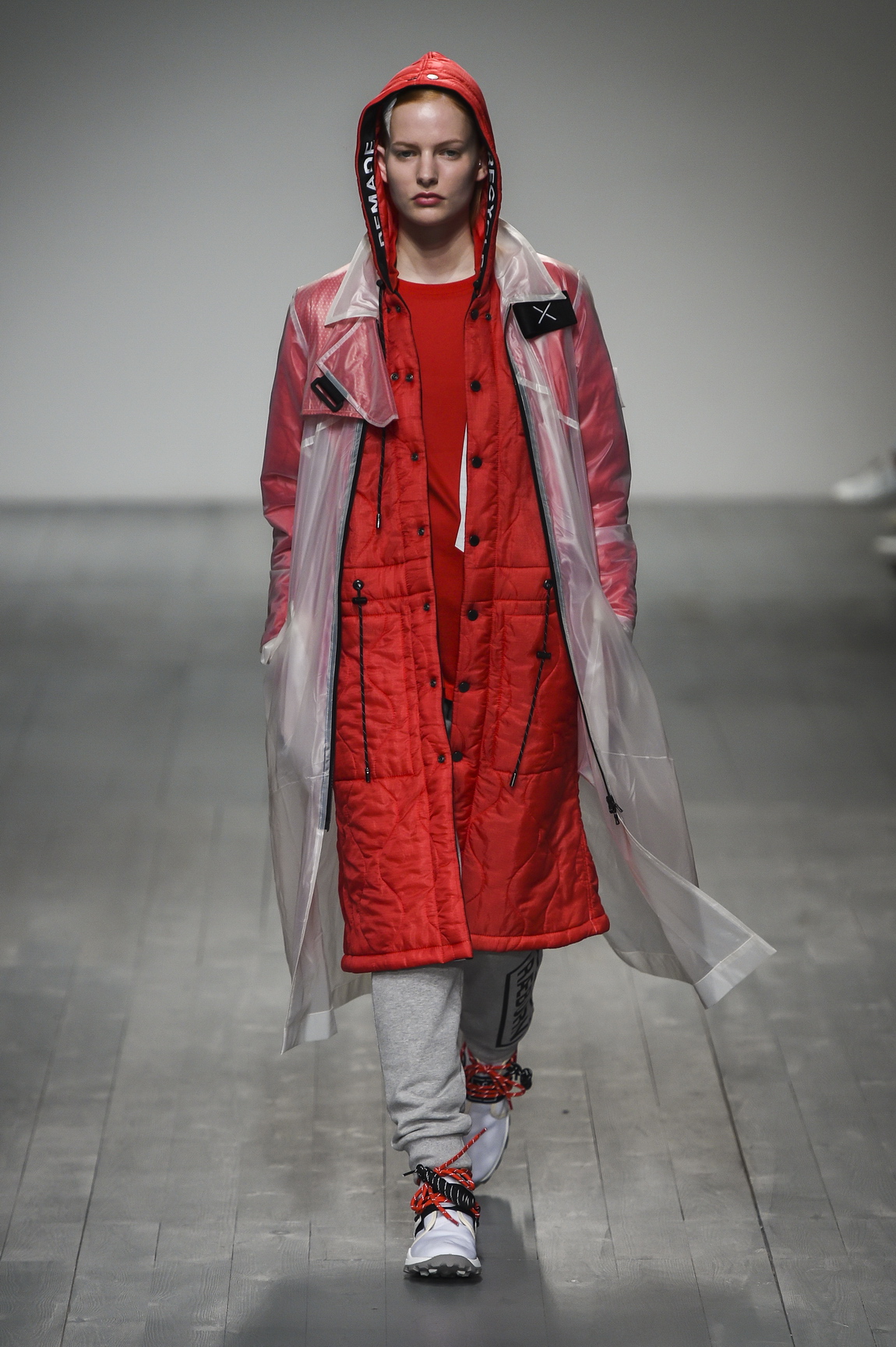 Building upon that theme, he's sourced both inspiration and satellite imagery from NASA, who provided photos of melting ice caps that have been transformed into patchwork digital prints for T-shirts, dresses and track pants. There's a ghostly feel to the way he's reclaimed German rain capes, transforming the translucent garments into futuristic zipper trenches, trousers and tops –– many of which are tagged with the now famous parachute ribbons, bearing his "Remade. Reduced. Recycled." slogan. From heavy outerwear to simple summer shorts, it was all built around a direct and consistent colour scheme: granite greys, bright ice whites, and a furious shade of red, like an ominous warning of what's to come.
But perhaps the most intriguing element of Raeburn's React Now collection is his cooly executed link-up with Timberland, focusing on the vital need to find a fresh use for the clothes we don't wear anymore. Raeburn and his team scoured flea markets and vintage shops to find 1980s Timberland garms that could be transformed into innovative, cut-and-stitch sweaters, joggers and anoraks. The runway iterations were originals, but they'll be recreated out of recycled PET and cotton for a capsule set to launch in October.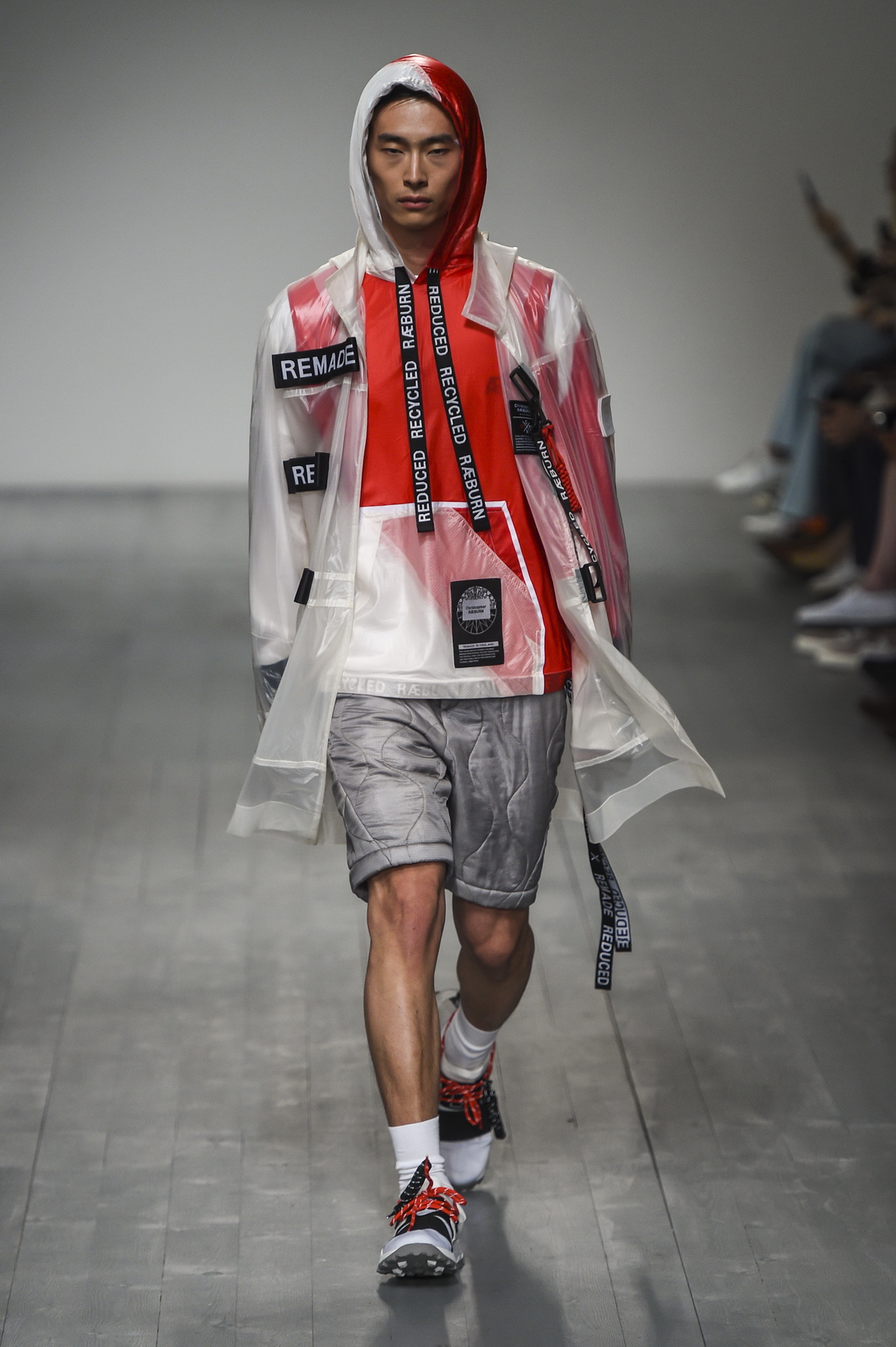 The issue of sustainability has been a "trend" -- if it's acceptable to call it that -- at LFWM this season. On Saturday, Matthew Miller offered up an equally intriguing take on it with his dystopian collection crafted from reclaimed and recycled band T-shirts – 10,000 of them to be exact. Meanwhile, Bethany Williams' Breadline collection is 100% traceable and made entirely in the UK.
But Christopher Raeburn's unwavering desire to do good accepts no half-measures, and offers a brighter message of hope, too:" "We're all part of the problem," he concludes in his press notes. "But the good news is that we're all a part of the solution."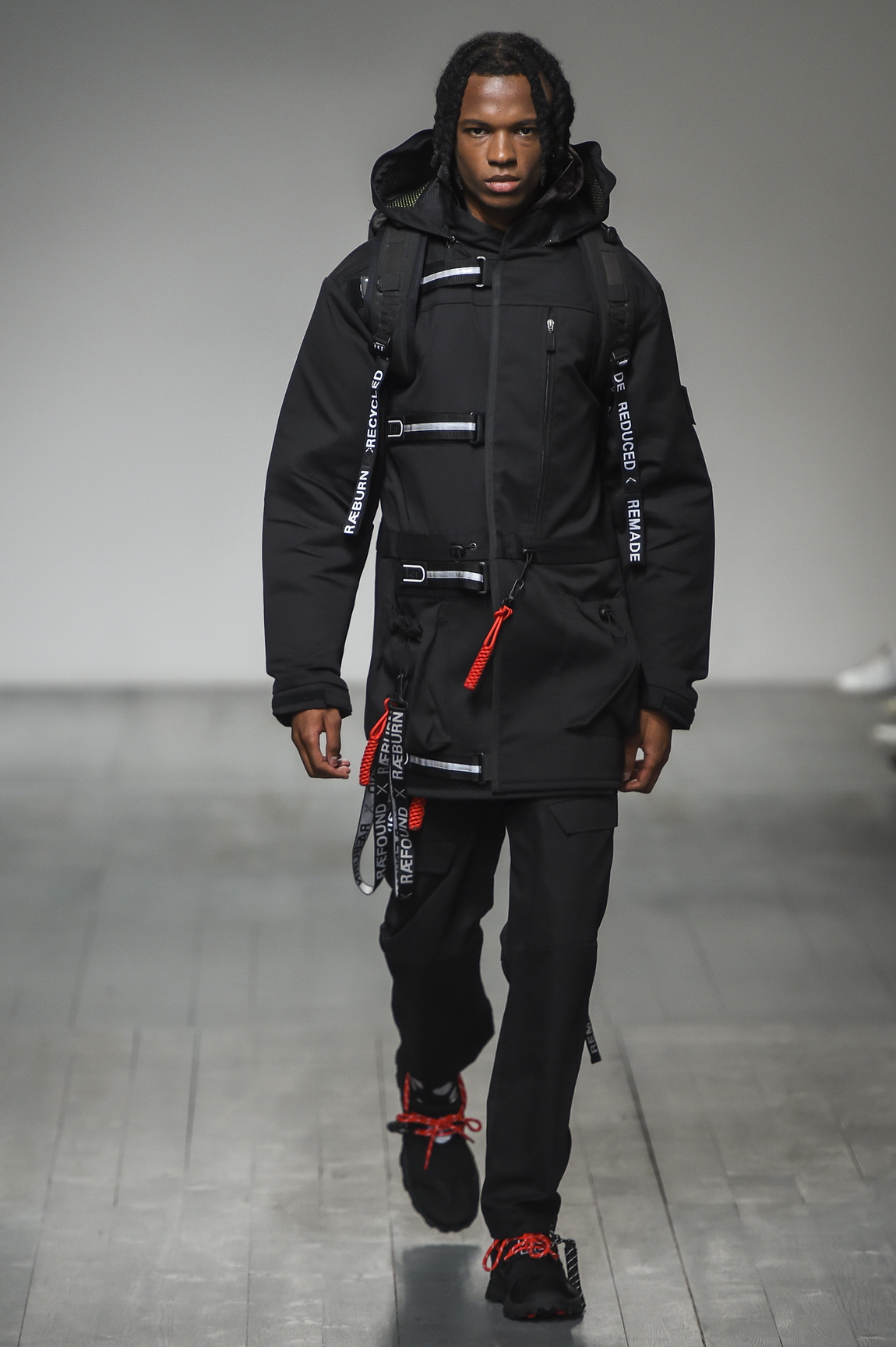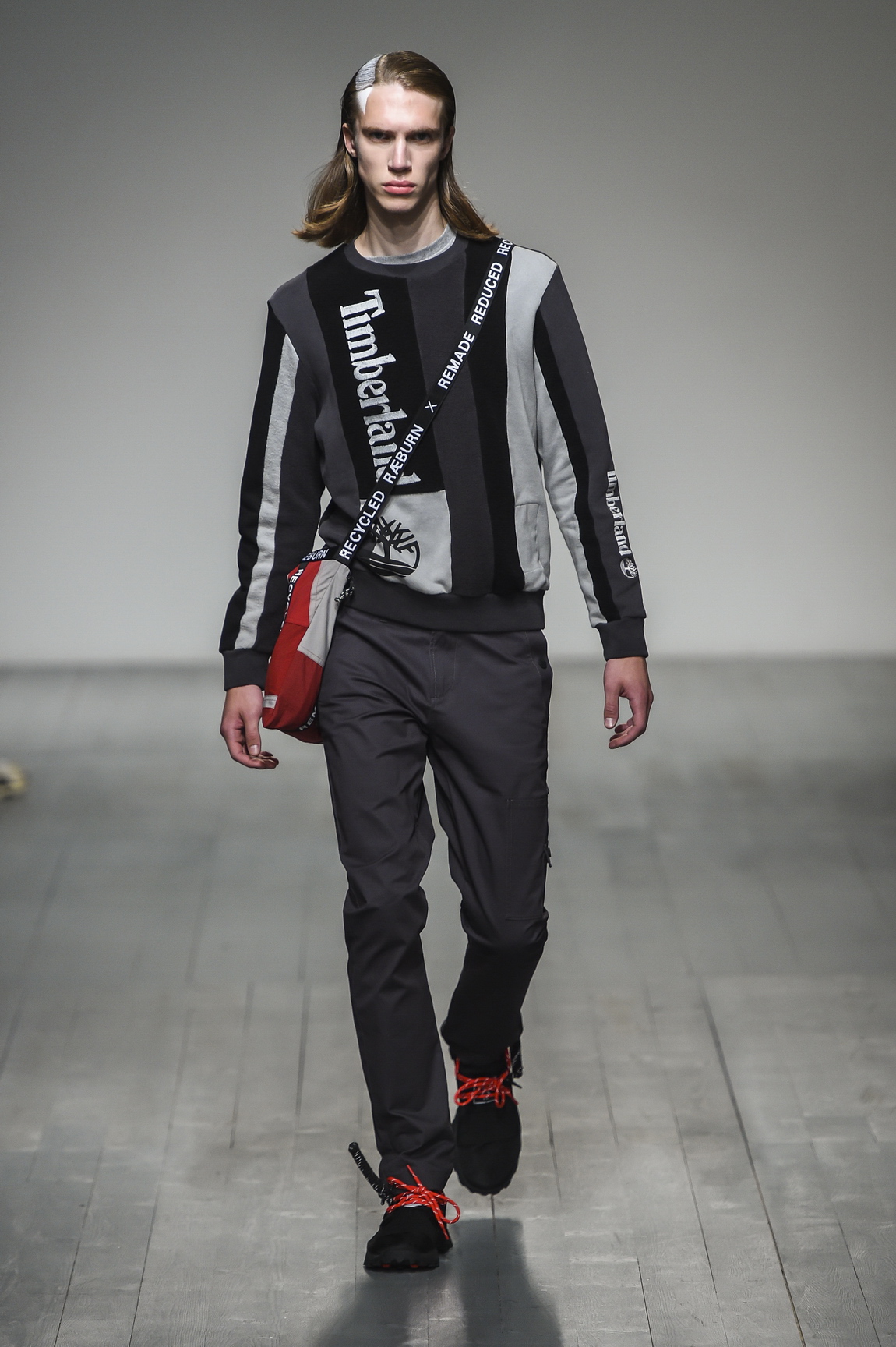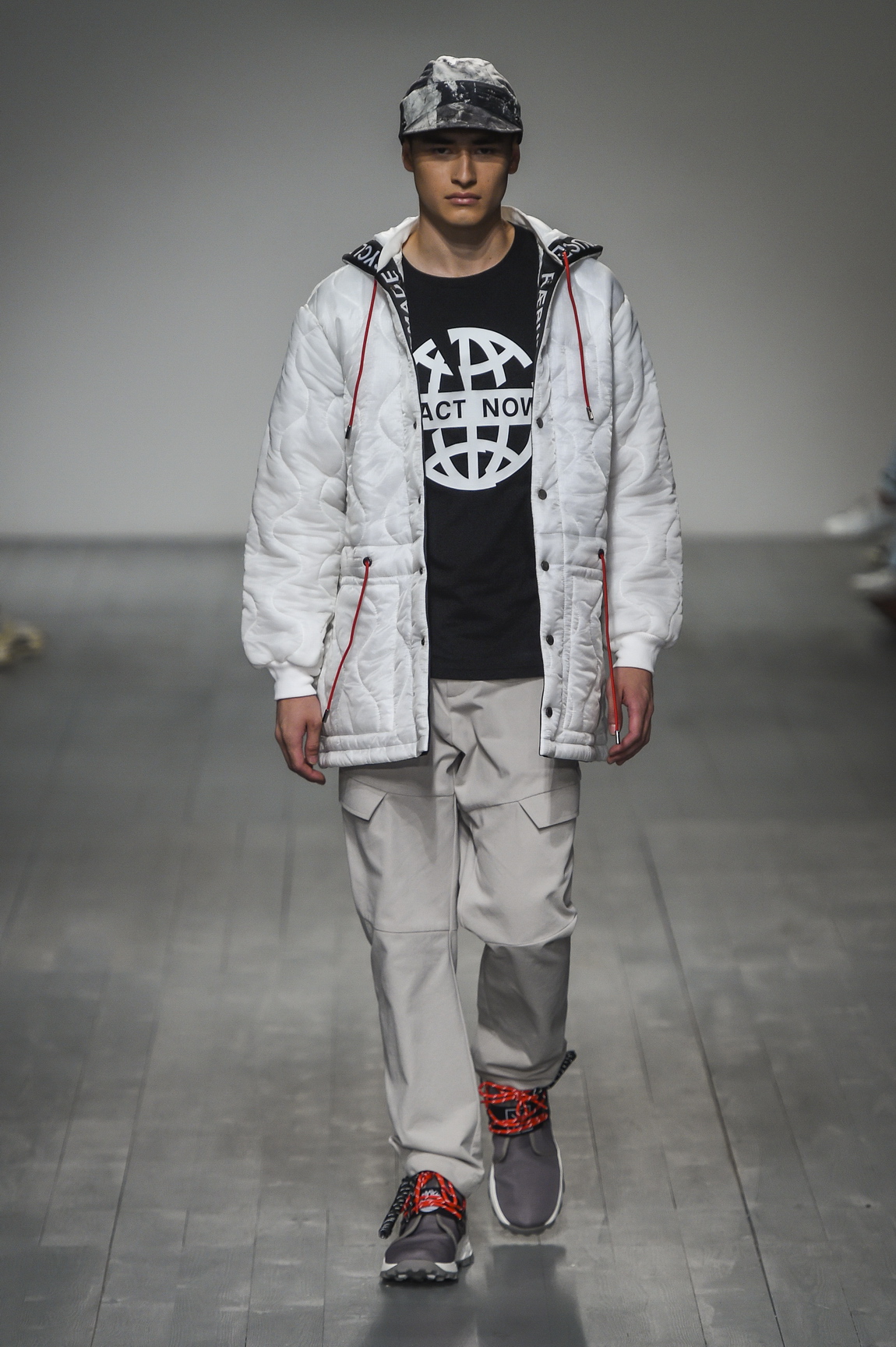 Credits
---
Photography Mitchell Sams