princess nokia's latest video is a celebration of all things nu-emo
'Look Up Kid' is going to give you serious first-time-in-Hot-Topic flashbacks.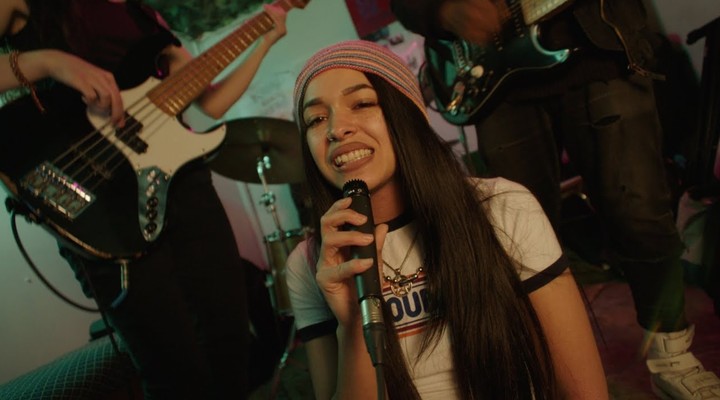 Ever since chameleon queen Princess Nokia pivoted to emo and dropped her mixtape A Girl Cried Red, we've been regretting growing out our side fringes and throwing away the bullet belts. Because if her latest video, Look Up Kid, confirms anything, it's that emo (or is it nu-emo) is back with a vengeance.
A throwback to Sum 41-era DIY style live videos, the track sees Princess Nokia and her band hanging out and jamming together, all angst and beanies and studded belts and bopping and wailing into a microphone with poker straight hair. It feels, and sounds like sliding right back to 2002, eyeliner and all.
We'd be ecstatic about it if we weren't so emo.
Watch the full video here:
This article originally appeared on i-D UK.