rick owens sent out wearable tents in his latest utopian vision
They will be sold flat-pack to assemble at home.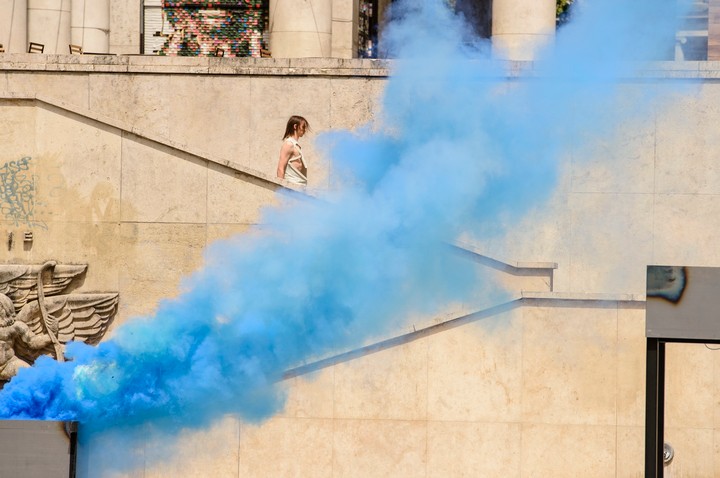 Photography Mitchell Sams
Who?
Rick Owens has created more than a fashion house, it's a tribe, a family, a world. Its inhabitants are a shape-shifting, otherworldly daydreamers that lurk in the darkest corners of our imaginations. Filled with biblical, historical, and sociopolitical references, its collections contain more than clothes, they provide philosophies to make sense of the world today. It's shows are more than just a blink-and-you'll-miss-it model march, they are experiences of subversion.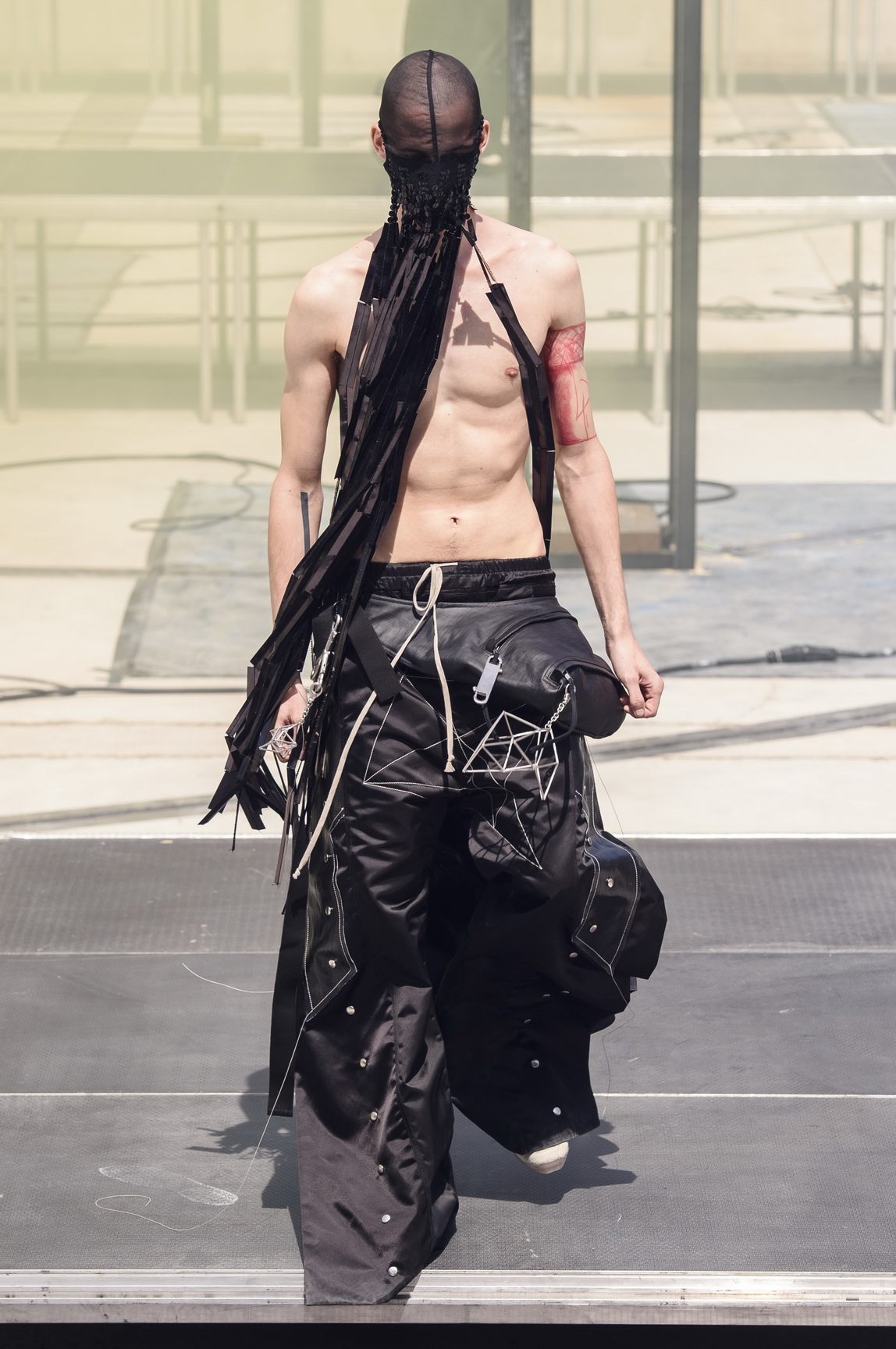 From the energy of step sorority sisters to models wearing human backpacks, blazing fires to free-flowing bubble bath foam backdrops, his shows live long in the memory. For spring/summer 19, the Palais de Tokyo was cloaked in clouds of colored flumes as Owens played structure against confusion, and constructivism against chaos in a Brutalist-inspired utopian daydream.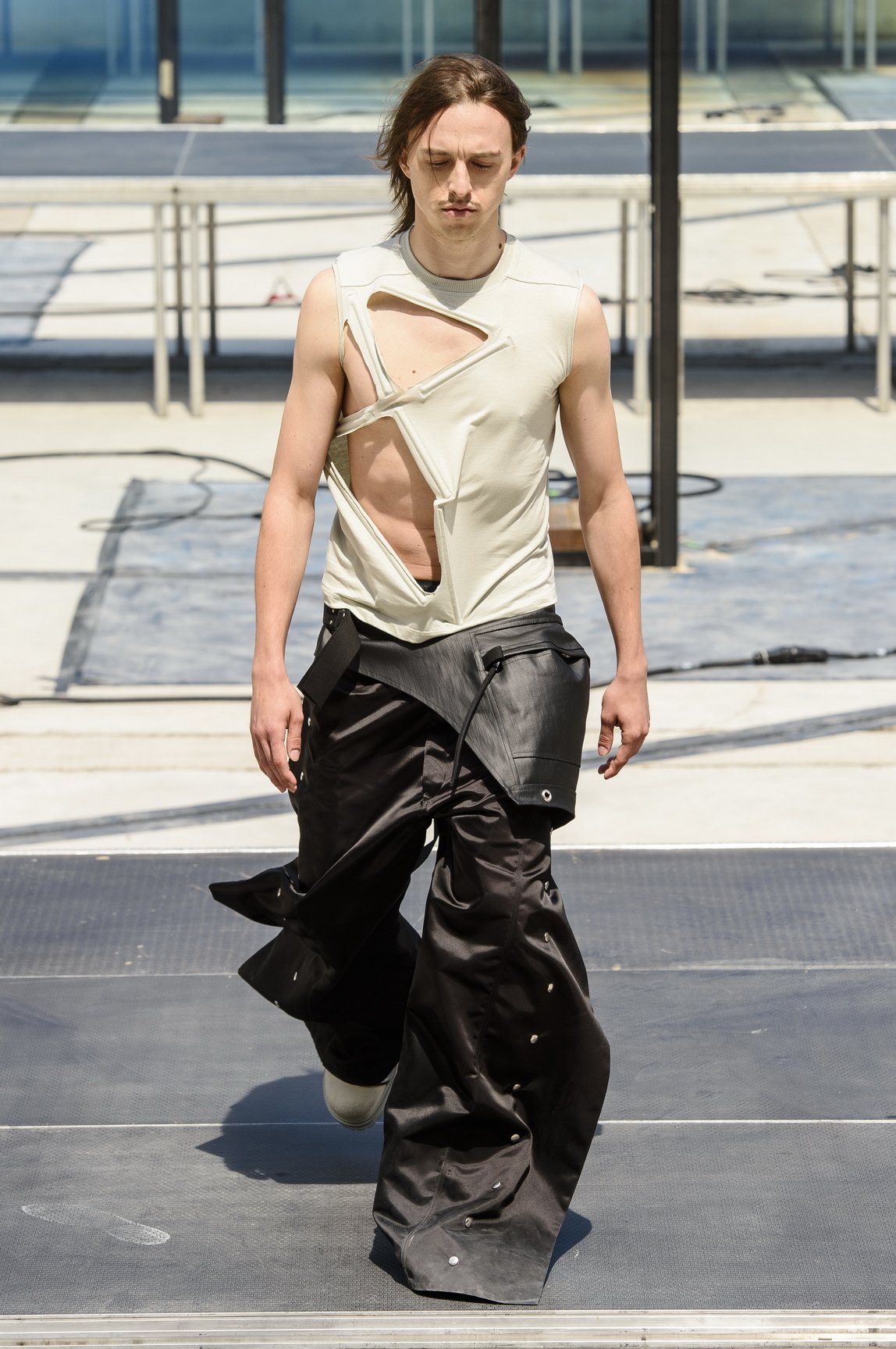 What?
Soundtracked by exclusive mixes of Leave Me Alone and Pussy Money Weed by Estonian rapper Tommy Cash (who also walked the show), the smoke flumes changed from yellow to green to red and, as the wind changed, many on the frow were appreciative of the functional invitation — a branded face mask — to protect themselves from the fumes. The collection — titled Babel after the myth that's meant to explain why the world's peoples speak different languages -- veered from sculptural sportswear to staples made otherworldly, cut and spliced house signatures to the fantastical finale of wearable tents-cum-ponchos.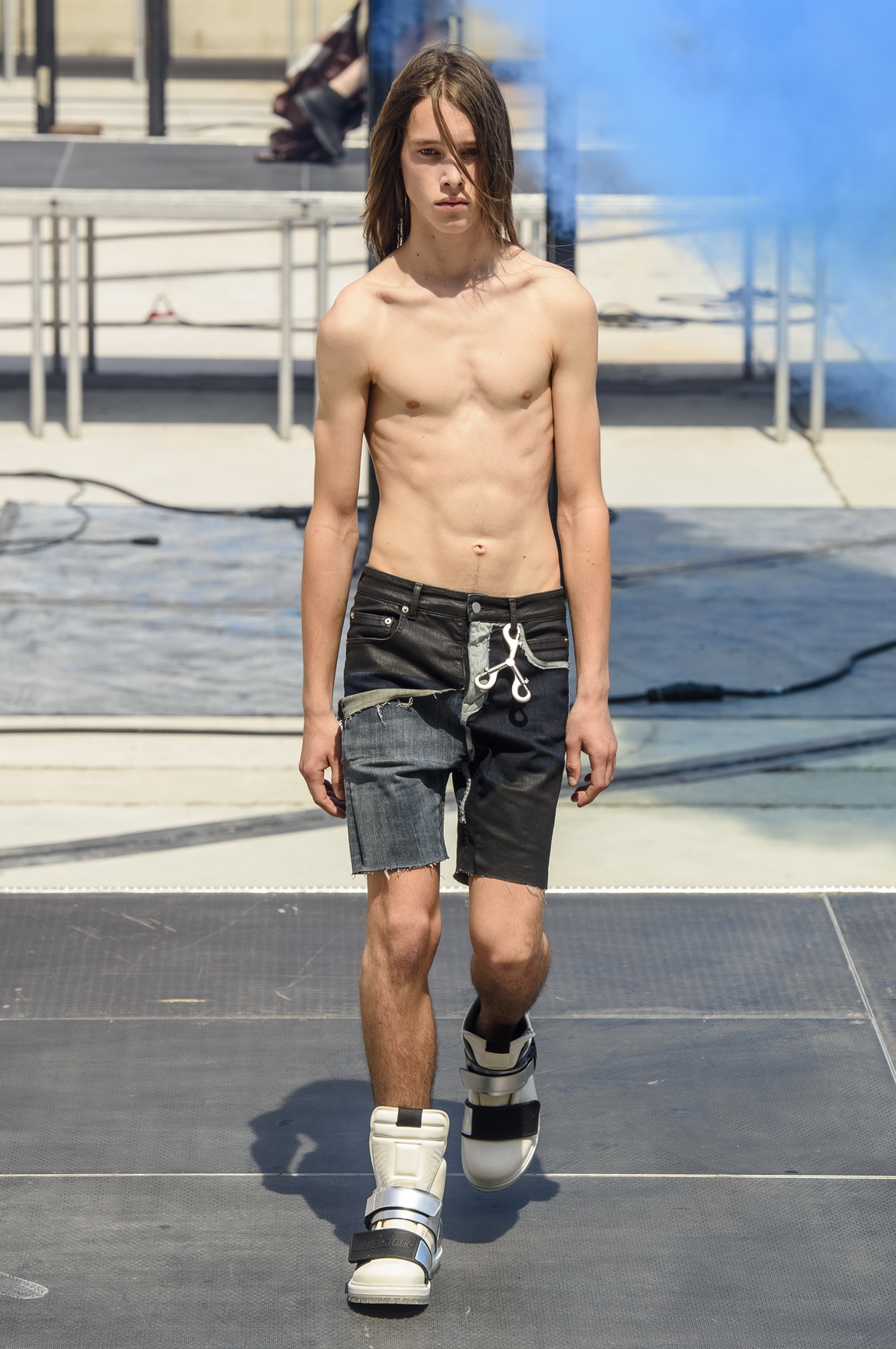 This was the language of Rick Owens. From the Tower Of Babel, as told in Genesis, Owens was drawn to Vladimir Tatlin's unbuilt plan for a giant avant-garde tower for Moscow to celebrate Lenin. "It's such a symbol of hope, and there is something so compelling about how it looks," Owens explained. "A Constructivist tower is about control and the Tower of Babel is about confusion, with everybody splitting up and too much information."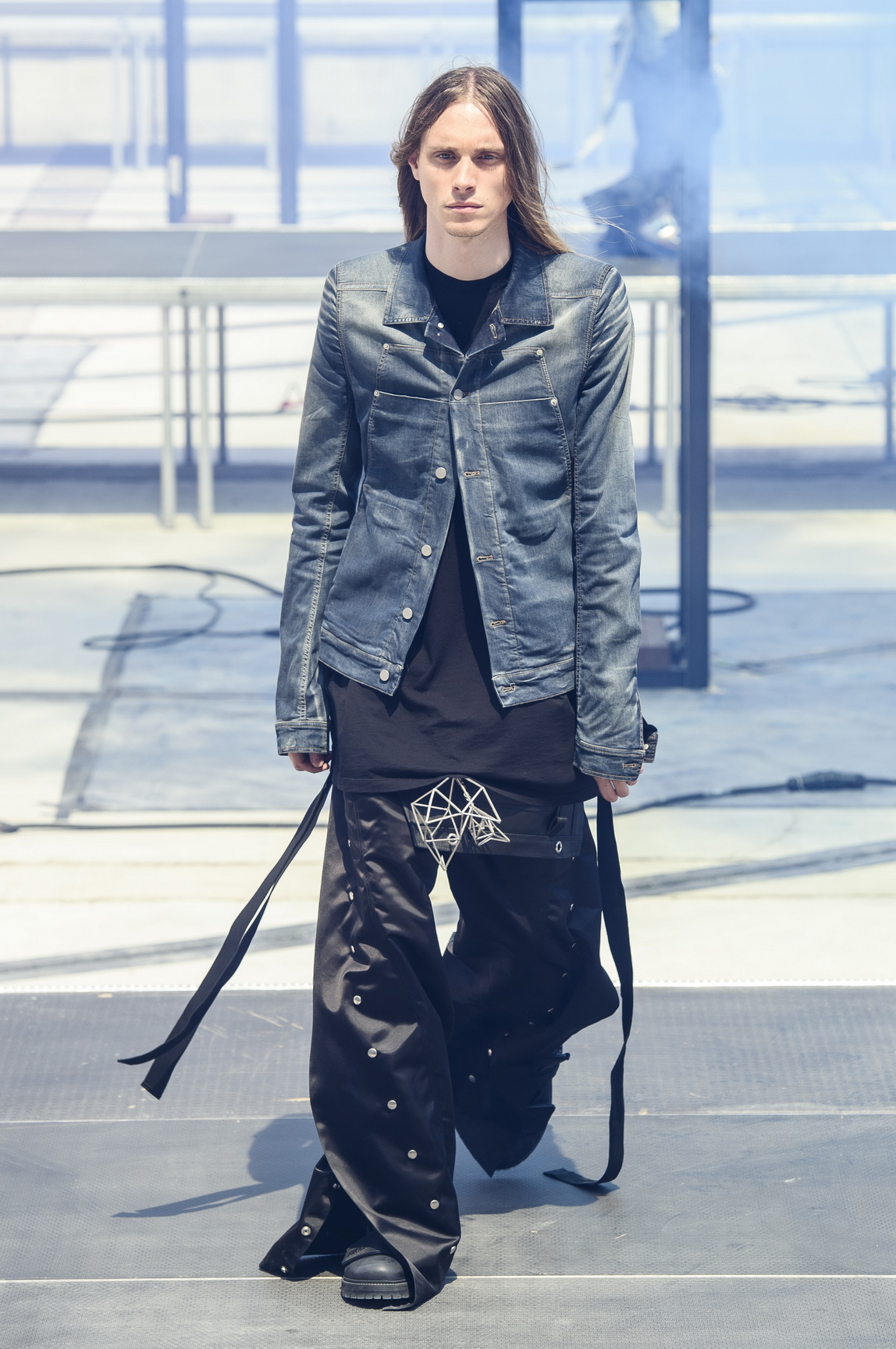 Wow!
Inspired by Tatlin's Constructivist architecture, Owens created wearable tents out of hooded ponchos. The ordinary made extraordinary with a little DIY magic and a few well-placed aluminium poles. "Ultimately, they're hooded nylon parkas and they are going to be shipped with the poles separately. So you can build them if you want to. They represent things as they could be. It's talking about hope and utopias and creating a better world for yourself and other people."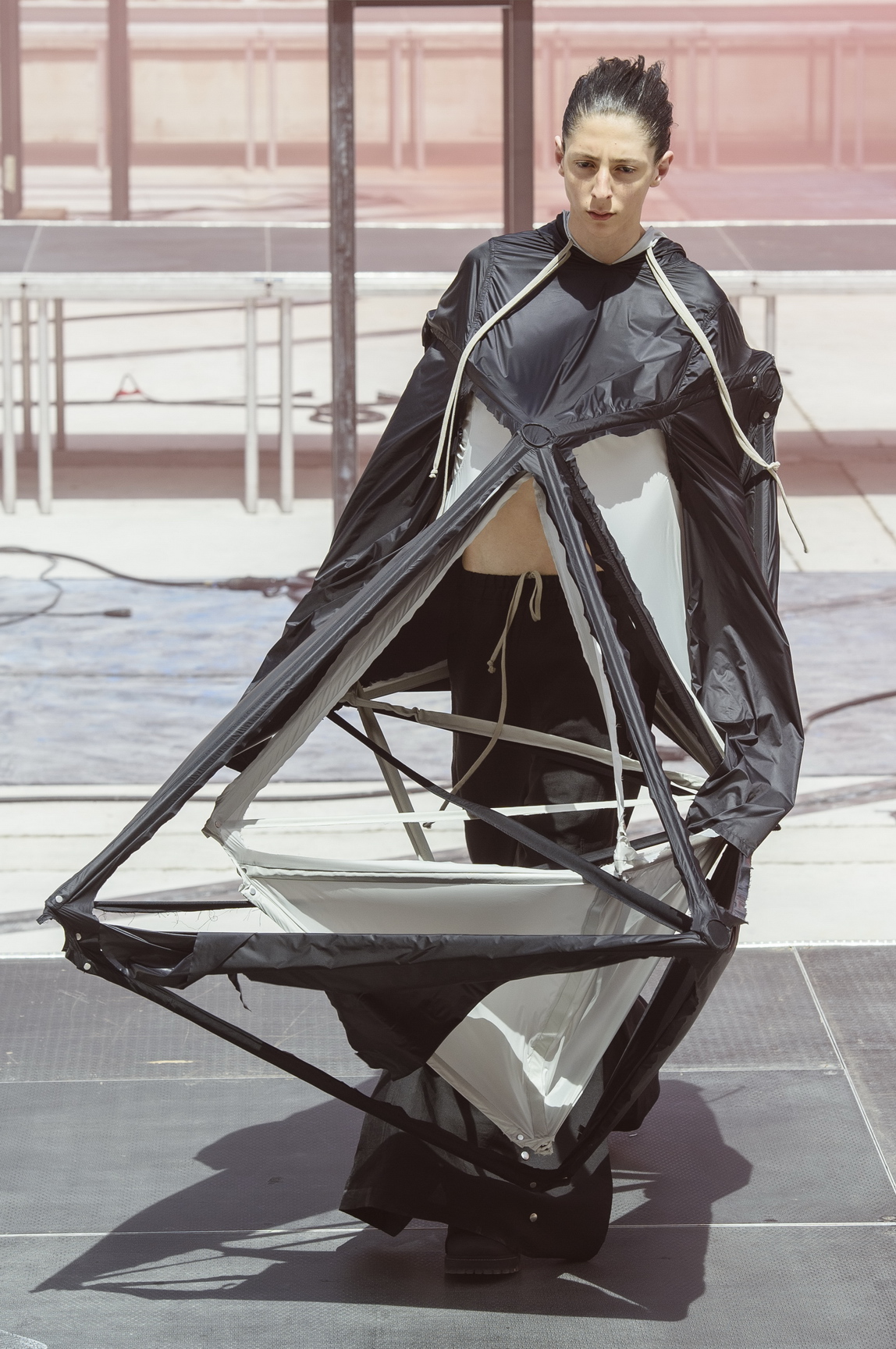 Alongside the constructivist fantasies and chaos theories, the collection showcased Rick's take on sensible footwear with the return of Birkenstocks on Owens's catwalk. For the second collaboration with the German-based brand, he re-designed the cult new Rotterdam velcro sandal and the Rotterhiker boot. "I keep looking for a balance between responsibility, wellbeing and hedonism and pursuing this collaboration feels like a good way to go there," Rick explained. "Responsibility doesn't mean you're uptight, and hedonism doesn't mean you're evil. The Birkenstock adds this feeling of well-being." Healthy mind, healthy body.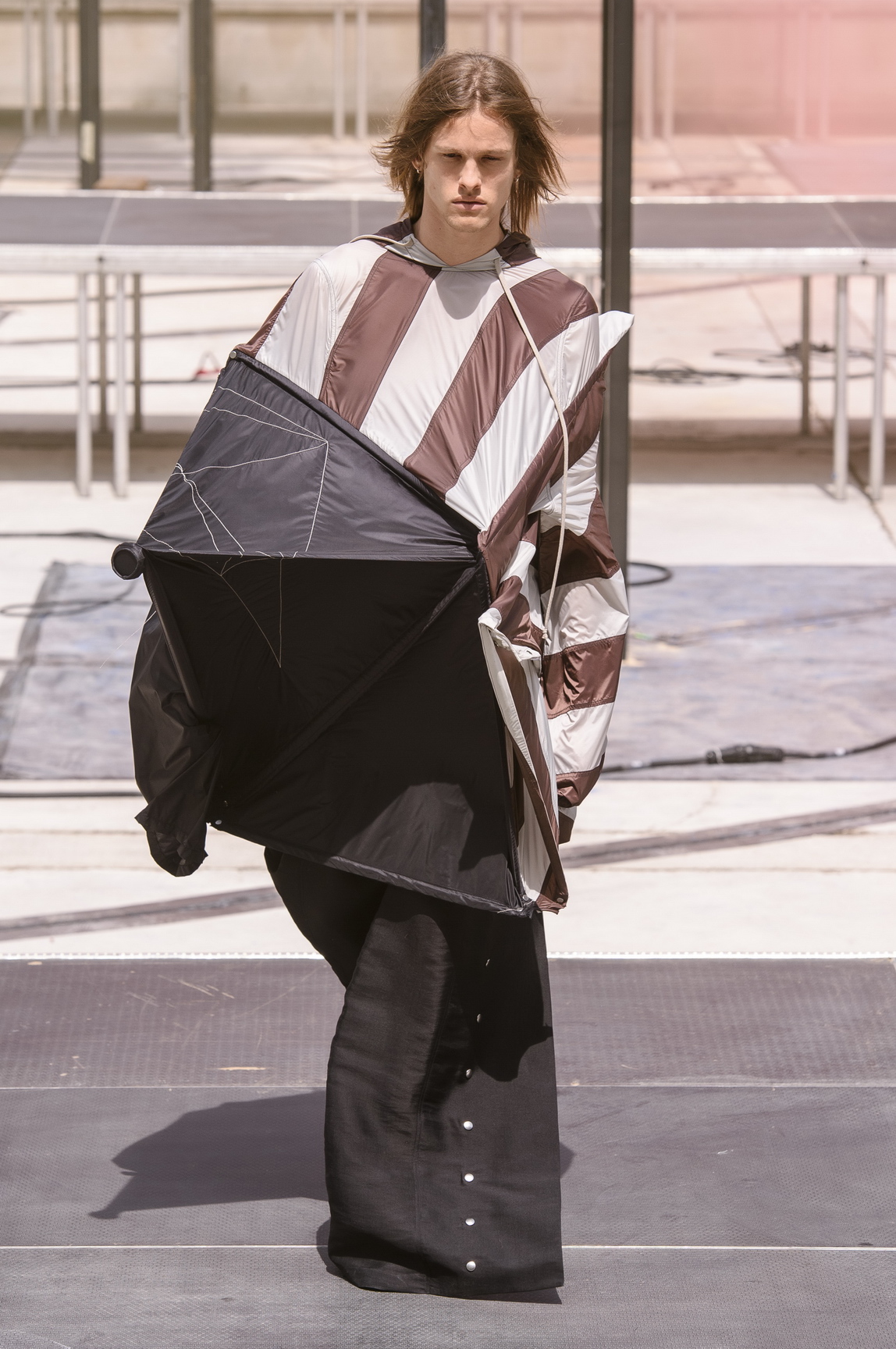 This article originally appeared on i-D UK.