dive inside elise by olsen's new magazine
Discover Wallet, the new publishing venture from teen editrix Elise By Olsen of Recens Paper, dedicated to the pioneers of publishing.
Jacquemus
Elise By Olsen is the teen publishing sensation behind Recens Paper, the for kids, by kids cultural-art-fashion tome that she launched at just 13 to showcase and support the magnificent creativity of youth. Now aged 18, she recently decided to hand the editorial reigns over to a new generation of creatives, passing on the title of Youngest Editor-in-Chief In The World that has followed her around for the last five years.

Post-Recens, Elise has launched Wallets, a publication exploring the spaces where commerce, creativity and criticism overlap in fashion. It has just released its second issue, dedicated to the future of fashion publishing. Featuring interviews with Dazed's Isabella Burley, 032c's Joerg Koch and Showstudio's Nick Knight, alongside visual features compiled by designers like Alyx, Jacquemus and Telfar, it's a wonderful pocket-size addition to the currently very healthy world of independent publishing.
Here's some of our favourite quotes and images from issue two.
Joerg Koch on text and merch…
"What we have realised, is that our apparel line energises the print magazine and vice versa. This was our starting thesis, that each of these components would rub off on each other. And it is indeed like that. For a biannual title, we only have a three to four weeks attention span after the release of an issue. With our apparel line, people see it in the clubs, on the streets, on Instagram, so 032c as a brand is always around. The nicest thing I experience is when kids come up to me and tell me that "I like that book you published." In the beginning I was like, "what book are they talking about?" but then I realised they refer to the magazine. They grew up not buying print, and for them print is now like this fetish object, almost like a limited edition T-shirt or whatever. And they get it, and they cherish it; they read it, or they just look at it -- I don't care -- but it's really productive for the magazine…
Right from the beginning there was a lot of text in 032c, but not many people care about greatly written articles… Today, fashion criticism doesn't really matter. To begin with, the state of criticism was never strong in the fashion industry, and it's shrinking. There are not that many great fashion critics out there, and it's not really appreciated within the industry -- especially for the consumers. Also, fashion criticism in academia doesn't really move into the "real" world, where it's actually applied, used, sold, or bought."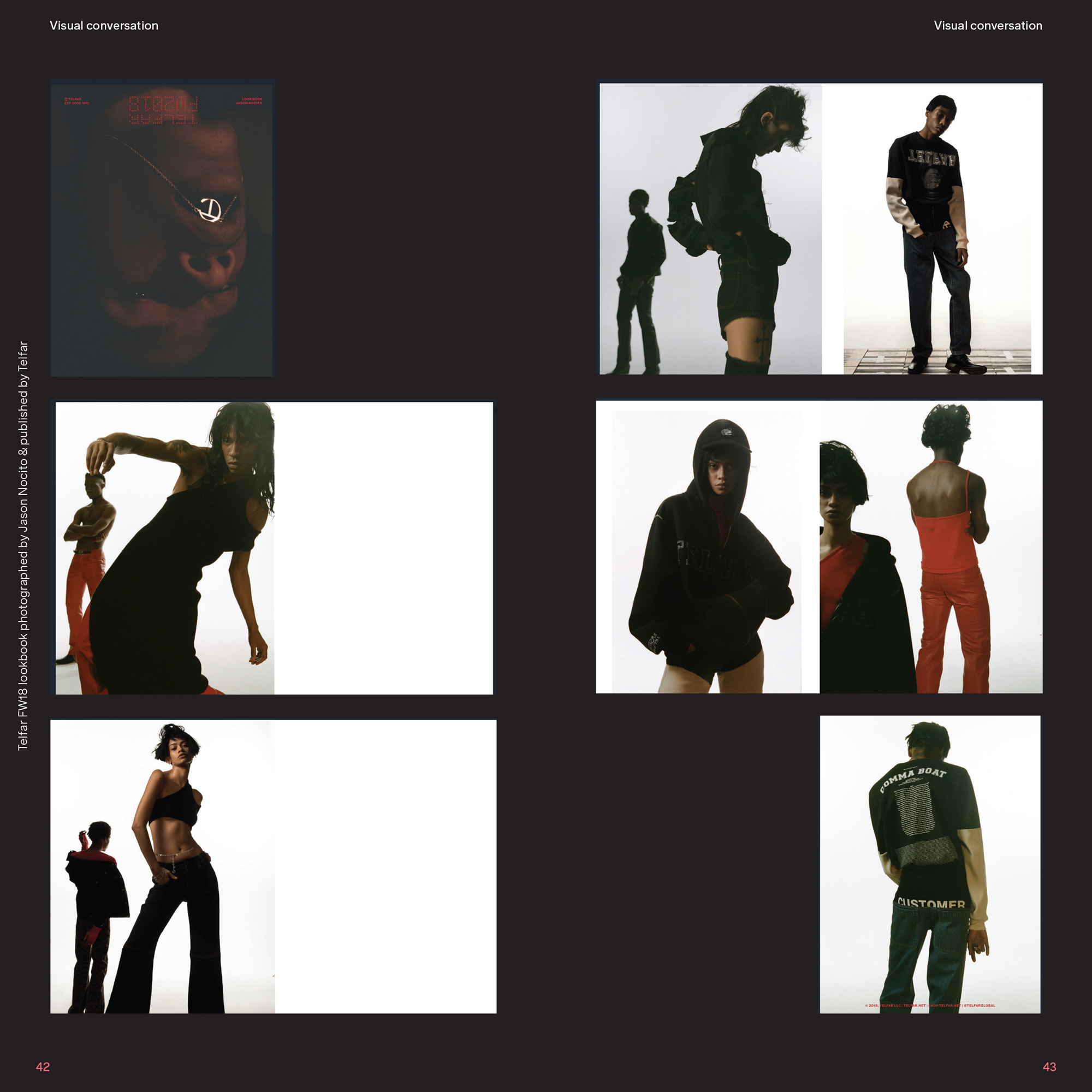 Nick Knight on money and criticism…
"Most fashion brands don't have any critical forum, so there's really no way to have somebody intellectually say that they disagree with what the brands put out or their reasons for putting it out. Great fashion journalists and commentators will have their pieces rewritten again and again by the desks and marketing people. Most places where we see fashion on the internet are controlled by the big brands, whether it's Nowness or Vogue.com -- these are people who get money for putting stuff out there from the brands and therefore cannot be critical or disagree!
We need good, critical, intellectually informed debates. I think that's a part of what we do at SHOWstudio; to provide a platform that can be critical, where we can say things freely. We spend a lot of time looking at fashion shows through our panels; to try to give them some sort of critical forum. Every art form has a critical forum, whether it's literature, music, theater, film… There's nothing more normal than putting out a film, and have it get torn apart by some film critic because it wasn't very good. The same should be true in fashion, but sadly because the relationships between fashion and advertisers, that isn't happening. Fashion speaks to itself and not to the public."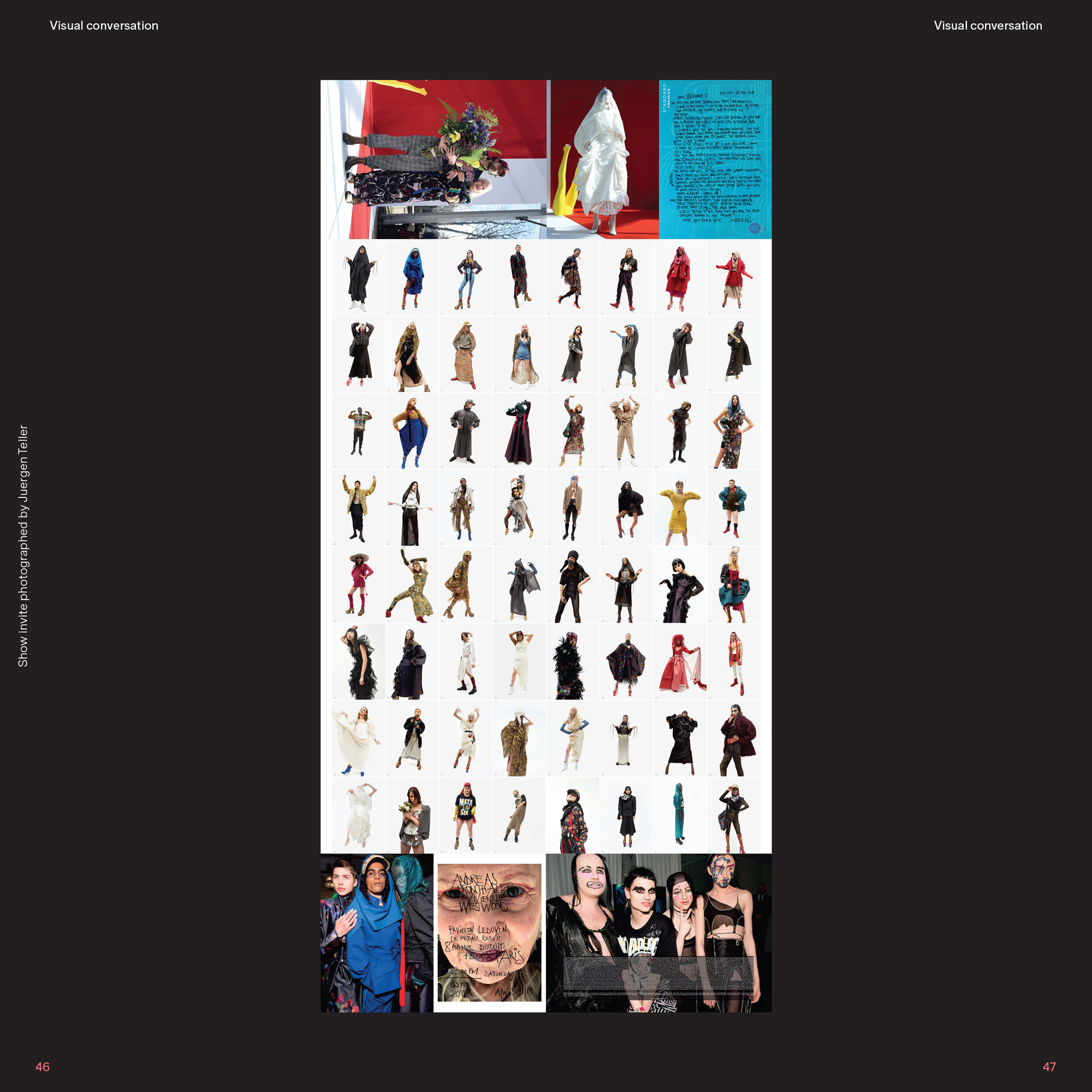 Isabella Burley on advertising and ethics…
"Brands and magazines have always had a dialogue and a relationship. Today, that relationship feels more important than ever. Everyone wants to have an editorial perspective on what they do and to tell their stories in different ways. I don't really see it as a negative thing…
Audiences and young people know if something is paid for or whether it's done in collaboration with a brand. That's why as publishers and creatives we have to work harder, and why there is more opportunity to work with brands on something that has true meaning and value. There is a power to change culture with these brand collaborations. It has to feel authentic. It's not about paying someone to put up one sponsored post -- because every brand is doing it. Everyone knows when a celebrity is being paid to endorse a slimming tea or something because the way they do it is soulless. It's not done in an intelligent or conceptual way. If it's a genuine relationship and a genuine respect between the brands and the outlets, then that can be magical."
follow wallet magazine here