i-D and Gucci champions the unexpected places we find belonging and family, via the house's iconic Major League Baseball collection.
|
16 November 2018, 12:22pm
Across the United States, baseball is celebrated for bringing together entire cities under one team emblem, inspiring a collective spirit and powerful sense of belonging simply through repping their team's iconic monogram. It is through this powerful lens that i-D and Gucci present the house's fashion collaboration with the Major League Baseball. From Harlem bikers to the new San Fran club kids, we've invited three diverse underground scenes to rep their home city and explore the bonds that tie them. i-D sat down with each crew's team captain to discuss their pride in repping their city's MLB monogram and how belonging to a team has shaped their personal identity.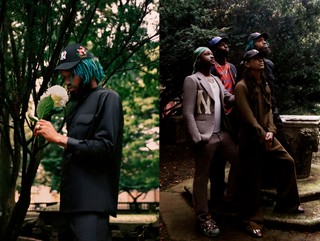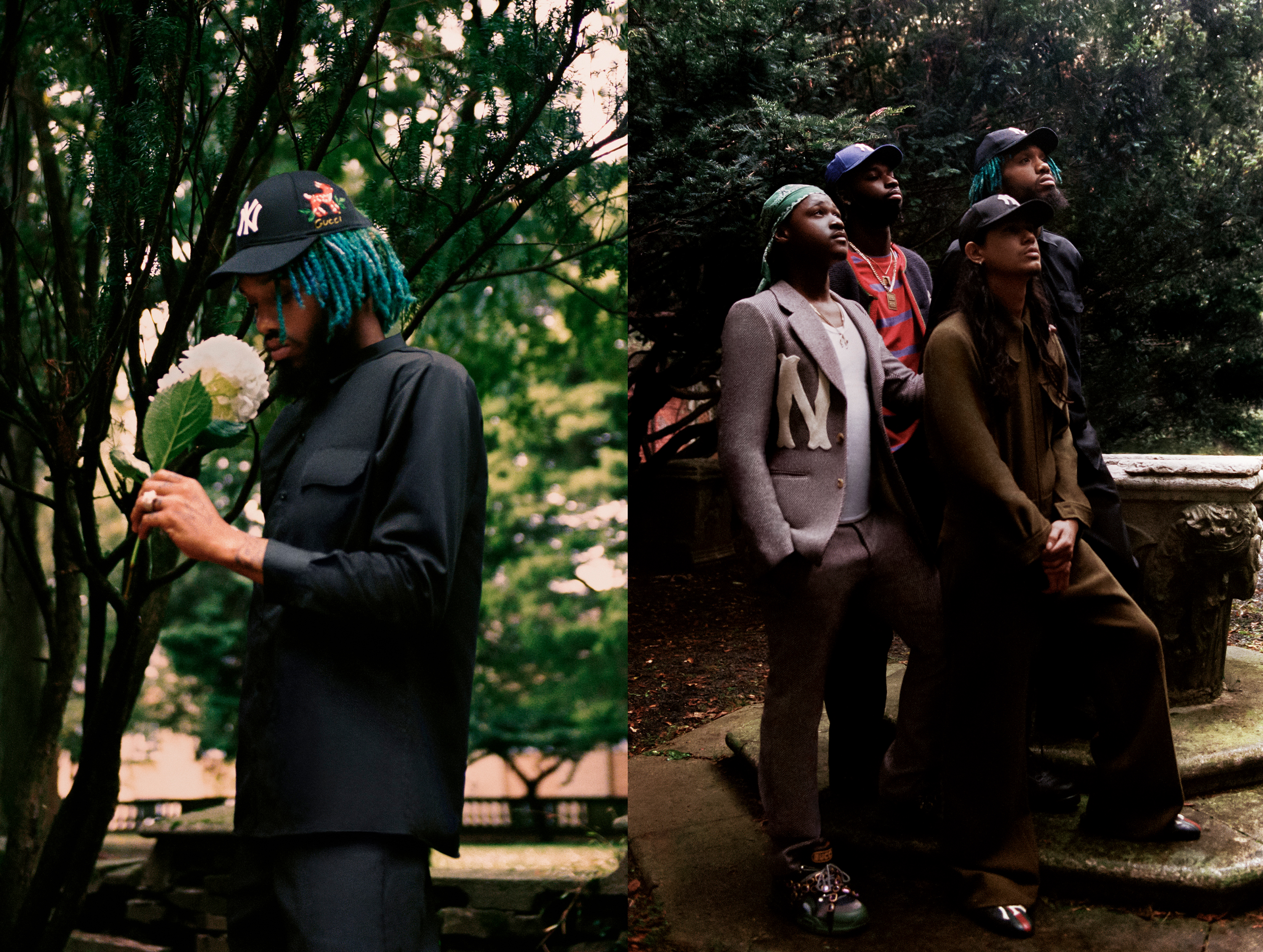 New York dirt bikers
To a New Yorker, the Yankees monogram signifies so much more than baseball, it symbolises pride and belonging. To New York's dirt bikers, Sundays spent riding the streets of Harlem is akin to church and, when observing from the side walk of Lenox Avenue, the sense of a collective team spirit radiates off every rider. Head Harlem biker, Troy Robinson aka Ave Boy T explains what brings the bike life brotherhood together and why there is no better place to be for a biker than New York City, home of the Yankees.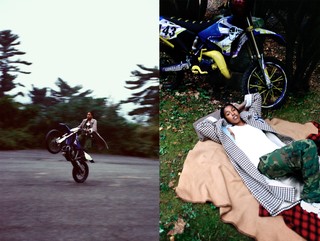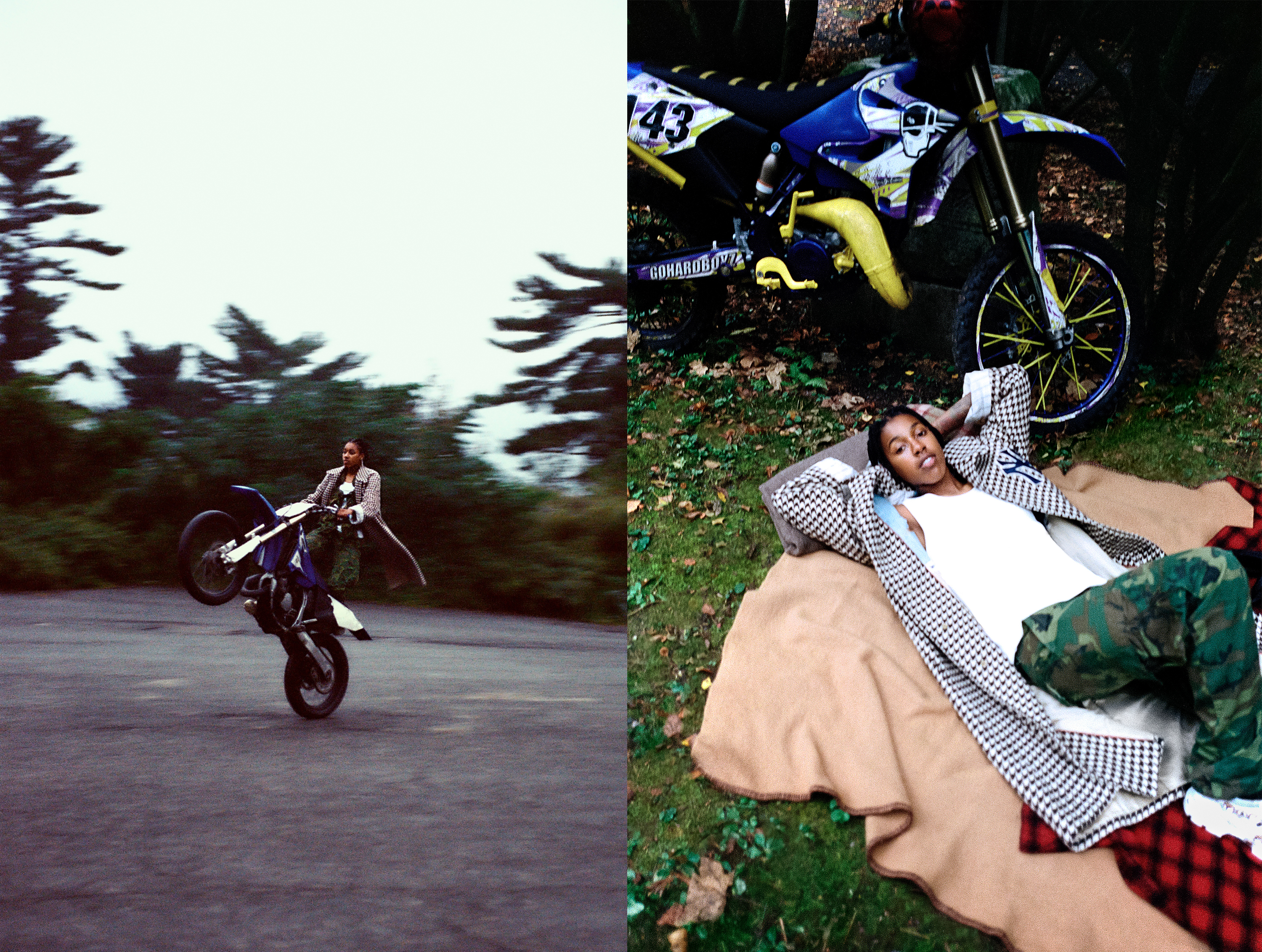 How would you describe the team spirit of New York's bike life?
Bike life is no man left behind, that's the best way to sum it up. If we're in a pack together, riding together, and your bike breaks down I'm not leaving you. The brotherhood is there, the team spirit is there – everyone is always hyping each other up and pushing each other to do their best and get better, but it's still competitive.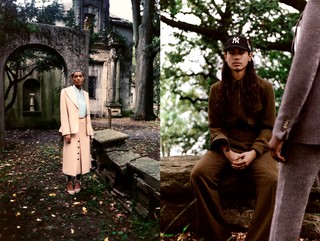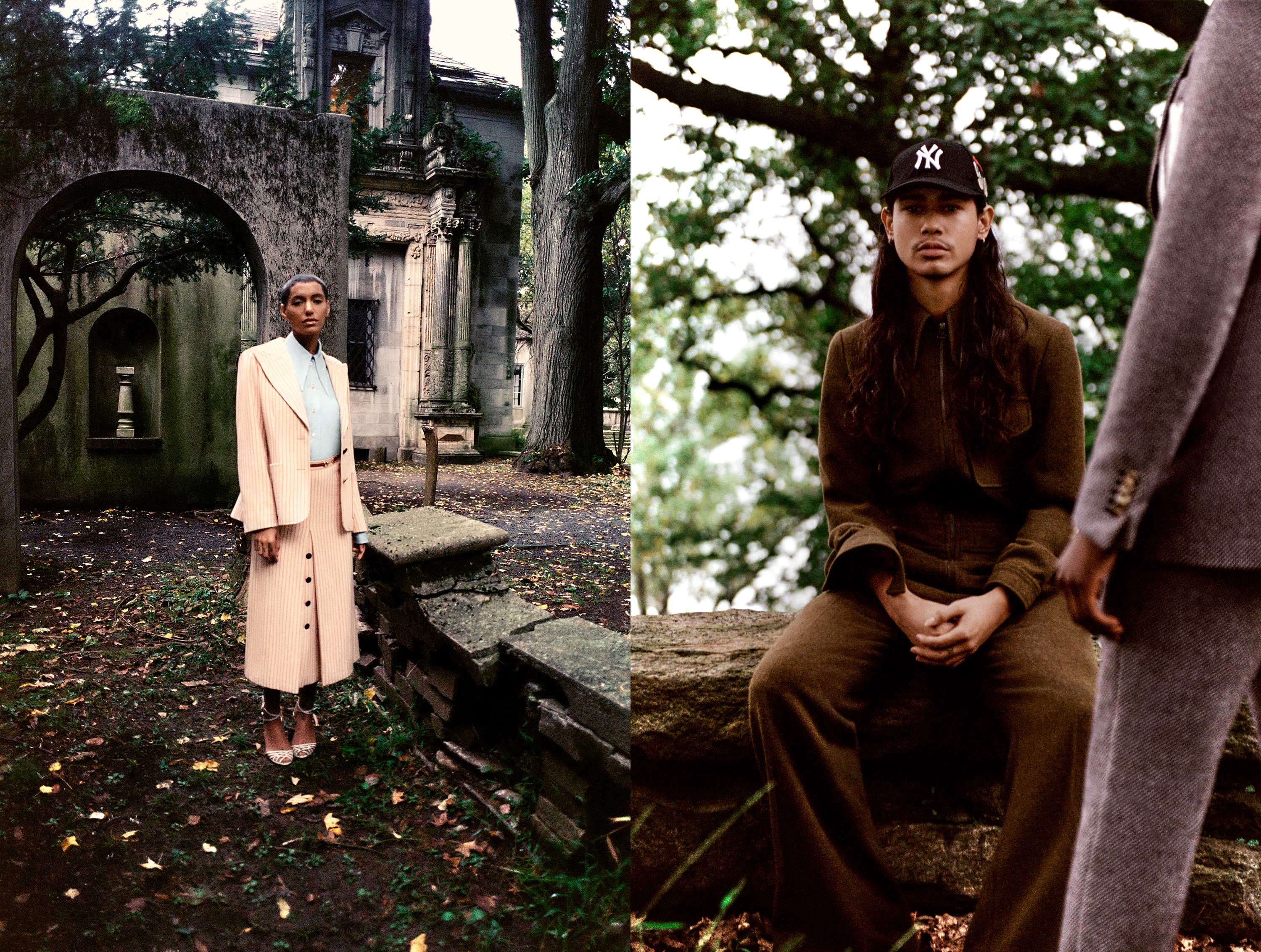 What does belonging to a subculture like Harlem bike life mean to you?
I've been watching people ride these bikes since I was six or seven years old and it's always been a dream of mine to do the same. So now that I'm able to come through and lead the pack through Harlem and have everyone following me is overwhelming. I never really thought that could come true for me and it just shows that dreams do come true.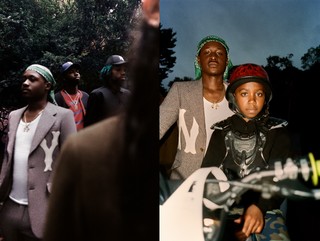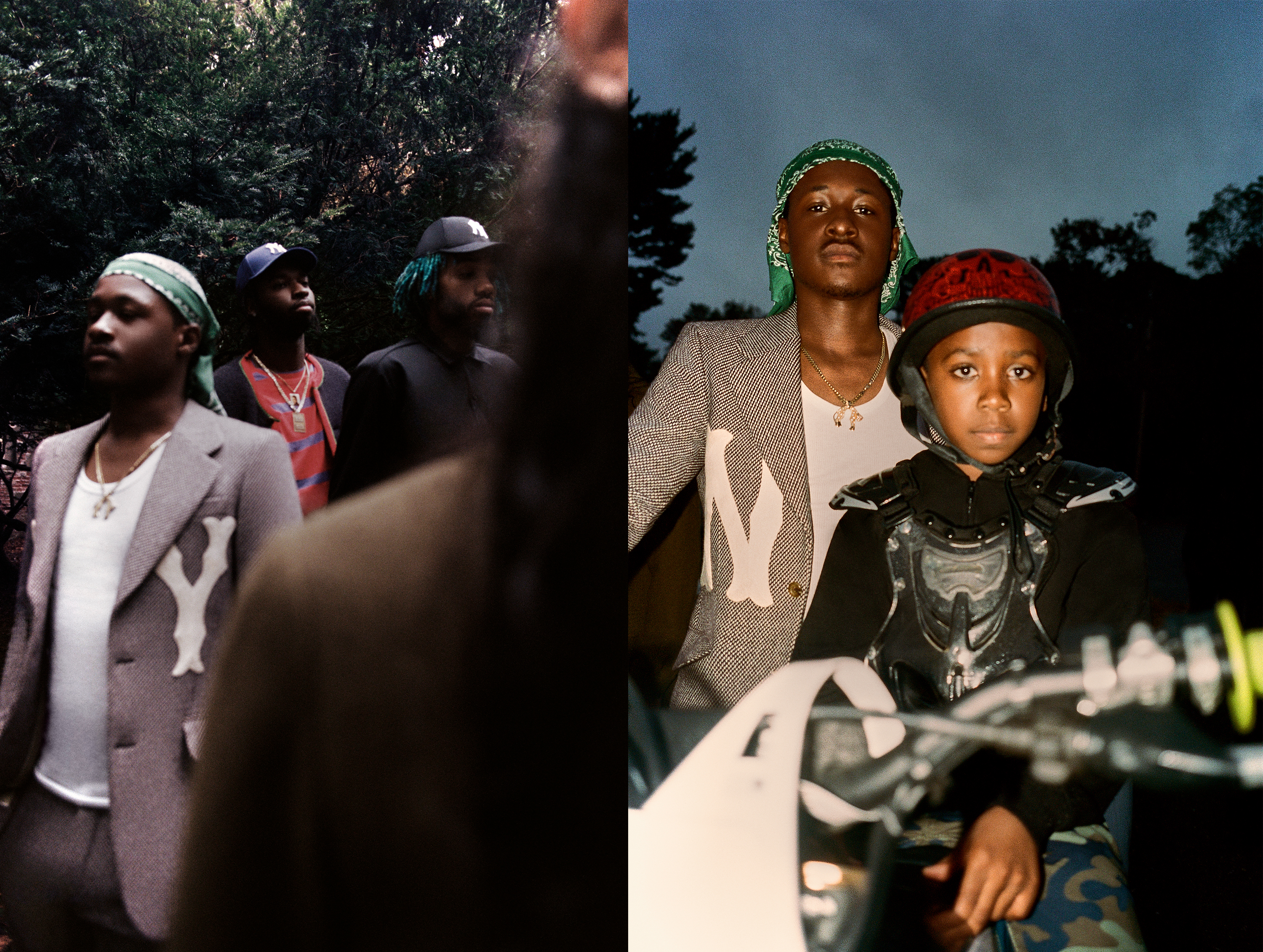 What is it about your city that has enabled you and your crew to do what you do so well?
It's not too much about the city allowing us to do what we do, it's what our hearts have allowed us to do -- this is something we love so it's just in our hearts. The bikers before us paved the way and we took it and ran with it to a new level. I'm waiting to see where the next generation takes it to -- I just want to leave that legacy to let people know bike life is something that brought the kids together, kept the kids out of trouble and gave the kids something to believe in.
Discover the Gucci collection, in collaboration with MLB, worn by the New York dirt bikers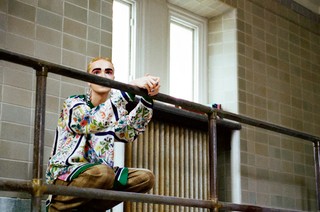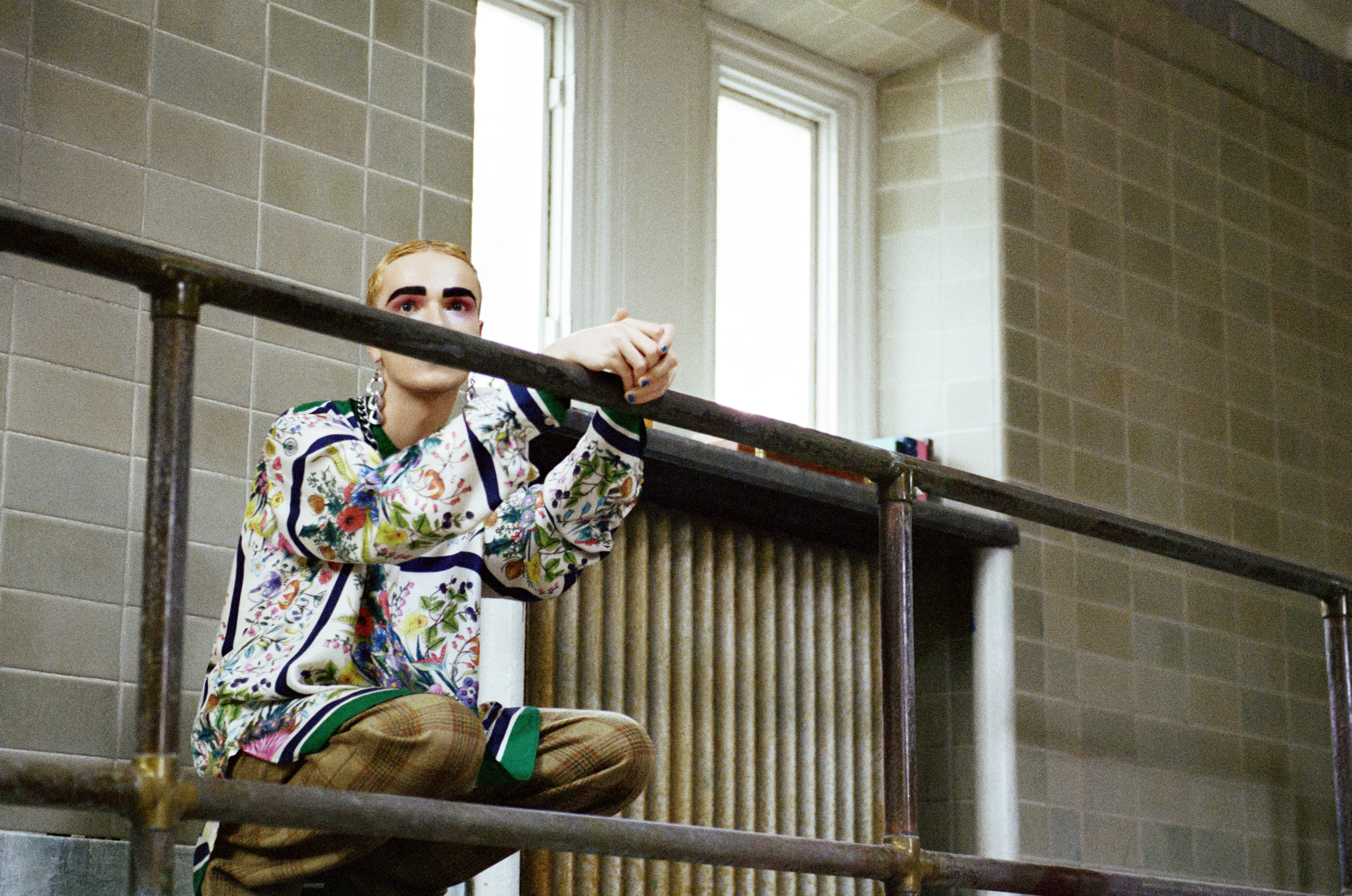 San Francisco arts scene
A beacon for off-beat performers looking to find their voice and their people, we invited San Francisco's newest artists to rep the place they feel most free to be themselves. For many the pride of San Francisco exists in its long standing role as an incubator for outsider artists seeking inclusivity, and for performer James Patrick Doyle the San Francisco Giants monogram represents all this and more.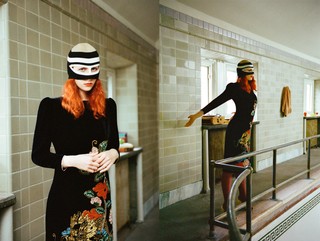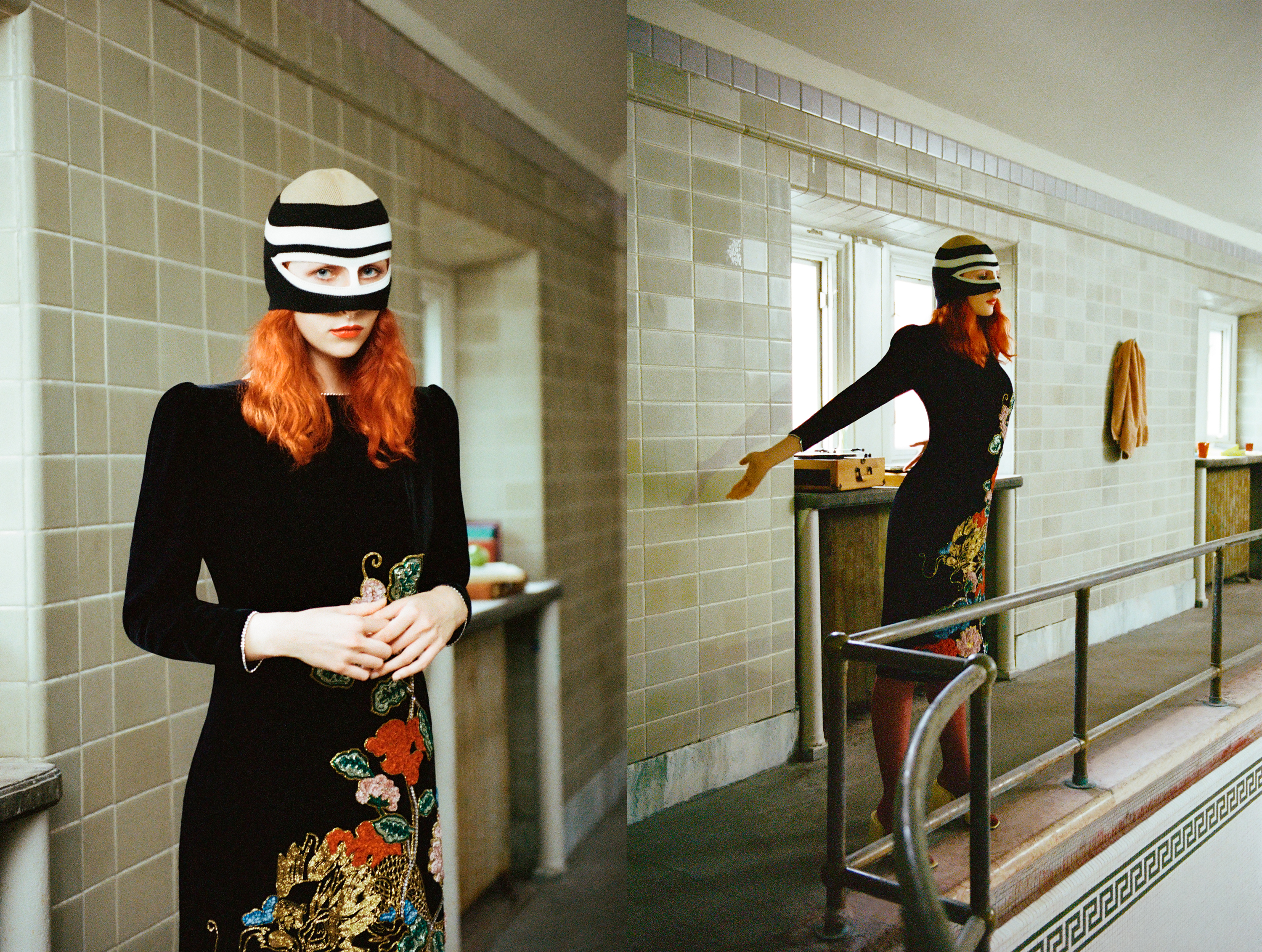 Do you feel a sense of pride in representing your city?
I feel such a sense of pride in San Francisco, since moving here I've been surrounded by so many people with such an influential creative energy. San Francisco is stimulating and each district has something unique to offer. I honestly can only hope that as San Francisco changes, that this messy yet exhilarating queer escape never ceases to exist; especially for young creatives like us who have been searching for inclusivity forever.
How would you describe the team spirit and collective energy within the underground performance scene of San Francisco?
I'm fairly new to the scene, but already I've met so many supportive, inspiring and like-minded people, including this amazing group of artists I'm honoured to rep San Francisco for i-D and Gucci. The community here has shown support for my looks even when I'm wearing drugstore makeup and an outfit that I hot glued – the energy is genuinely very welcoming, which means a lot to me as a young queer person who is trying to be visible.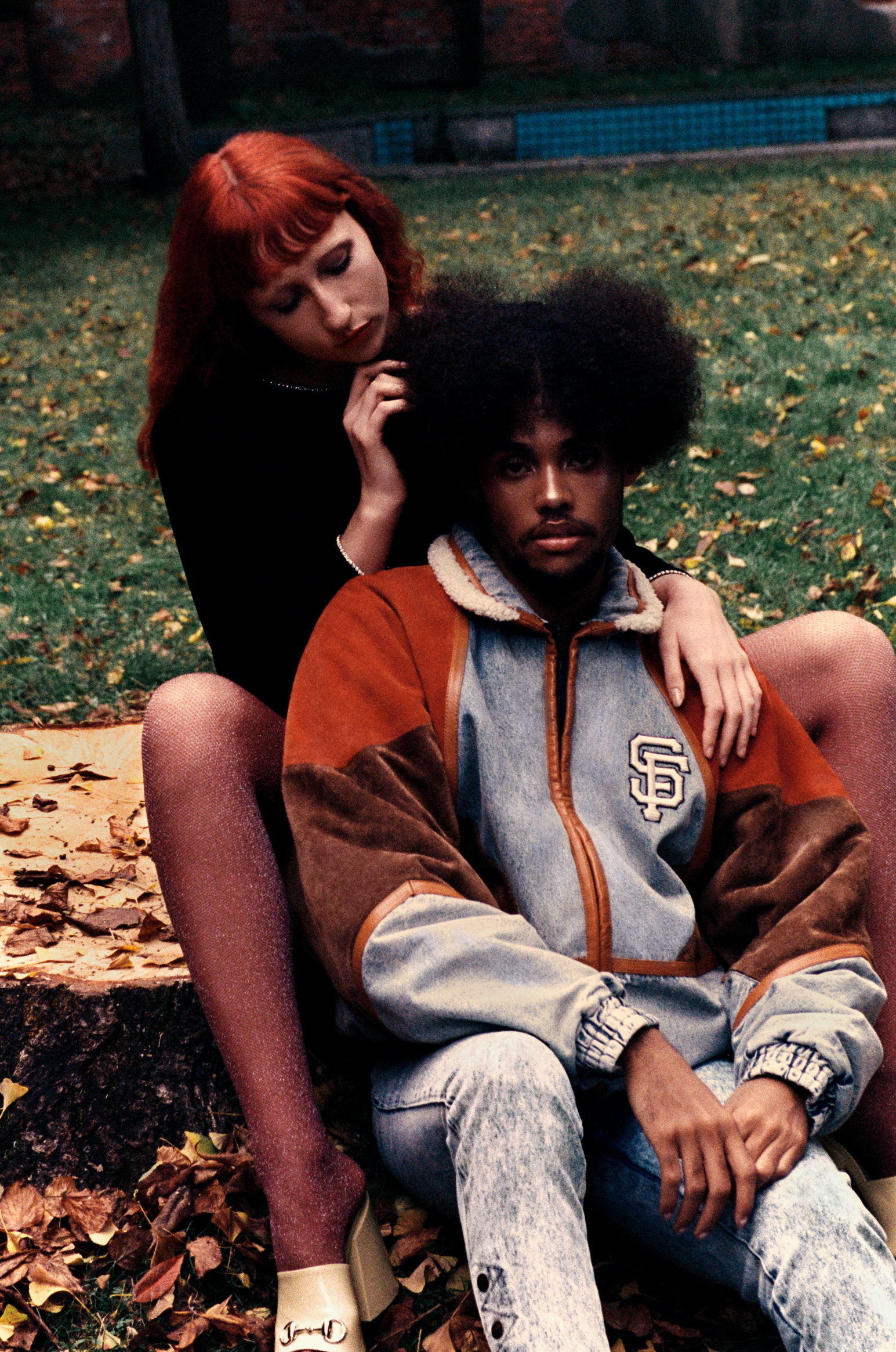 What is it about San Francisco that has enabled you and your crew to do what you do so well?
I think San Francisco has provided opportunities and platforms that wouldn't be possible elsewhere. I think in other cities I probably wouldn't have been validated for the art that I'm creating, but in SF I think people are more aware that drag is not a rigid thing, it's not binary and it's not exclusionary. Although I'm just a baby in the SF drag community, I can't wait to see what's in store for a gender-fluid clown like me.
Discover the Gucci collection, in collaboration with MLB, worn by the San Francisco arts scene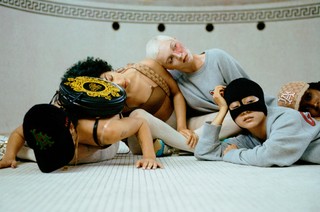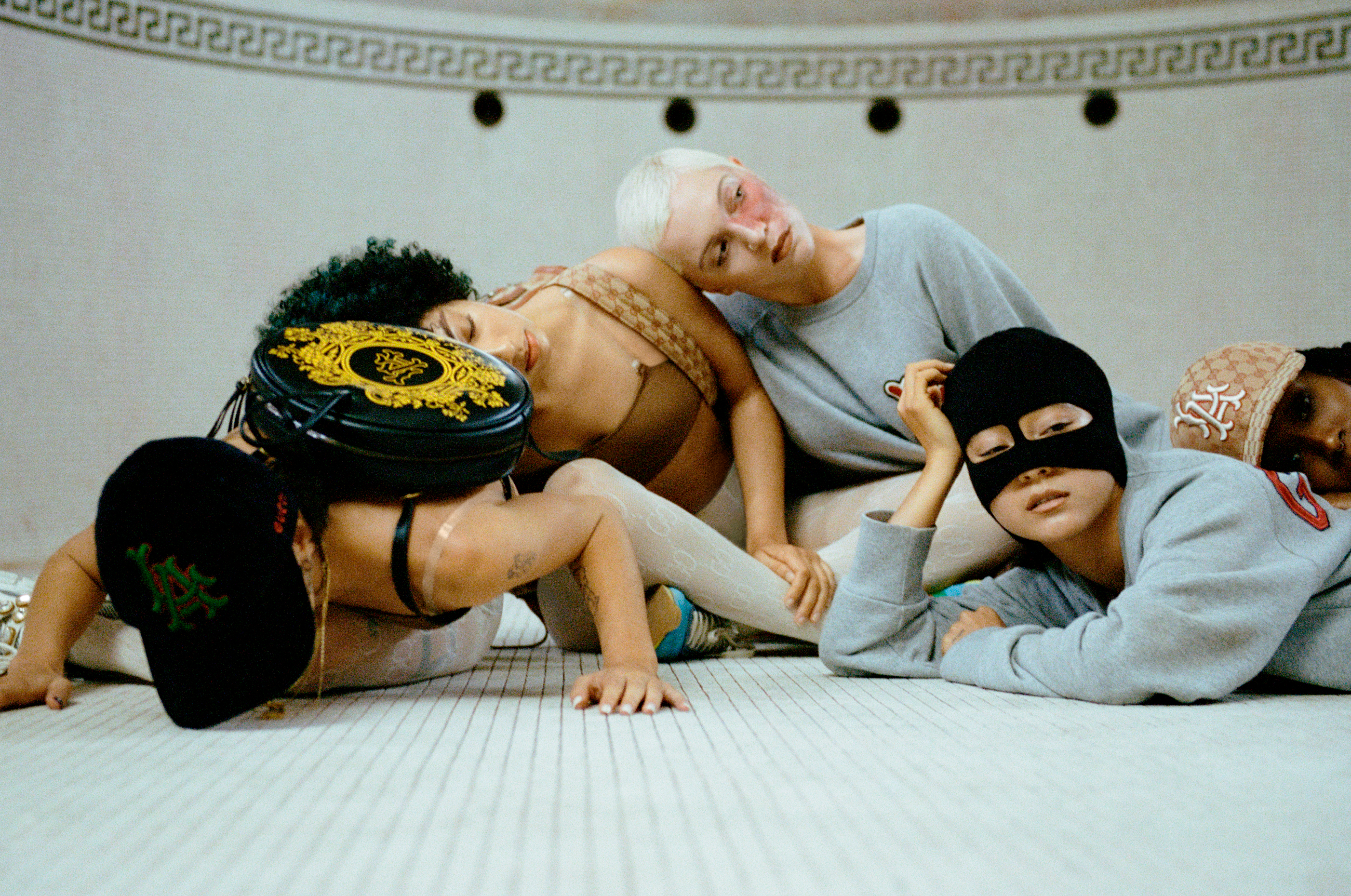 Los Angeles dance crew
Outside of mainstream professional sports like MLB, team spirit and mental and physical unity is rarely more apparent and celebrated than in dance, where each individual is finely tuned into the collective. Crew leader, Jaira Miller explains how letting go of ego to work as a team yields amazing results and bonds dancers.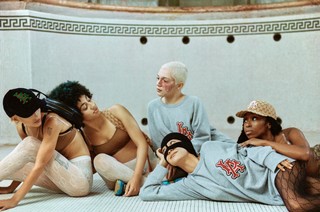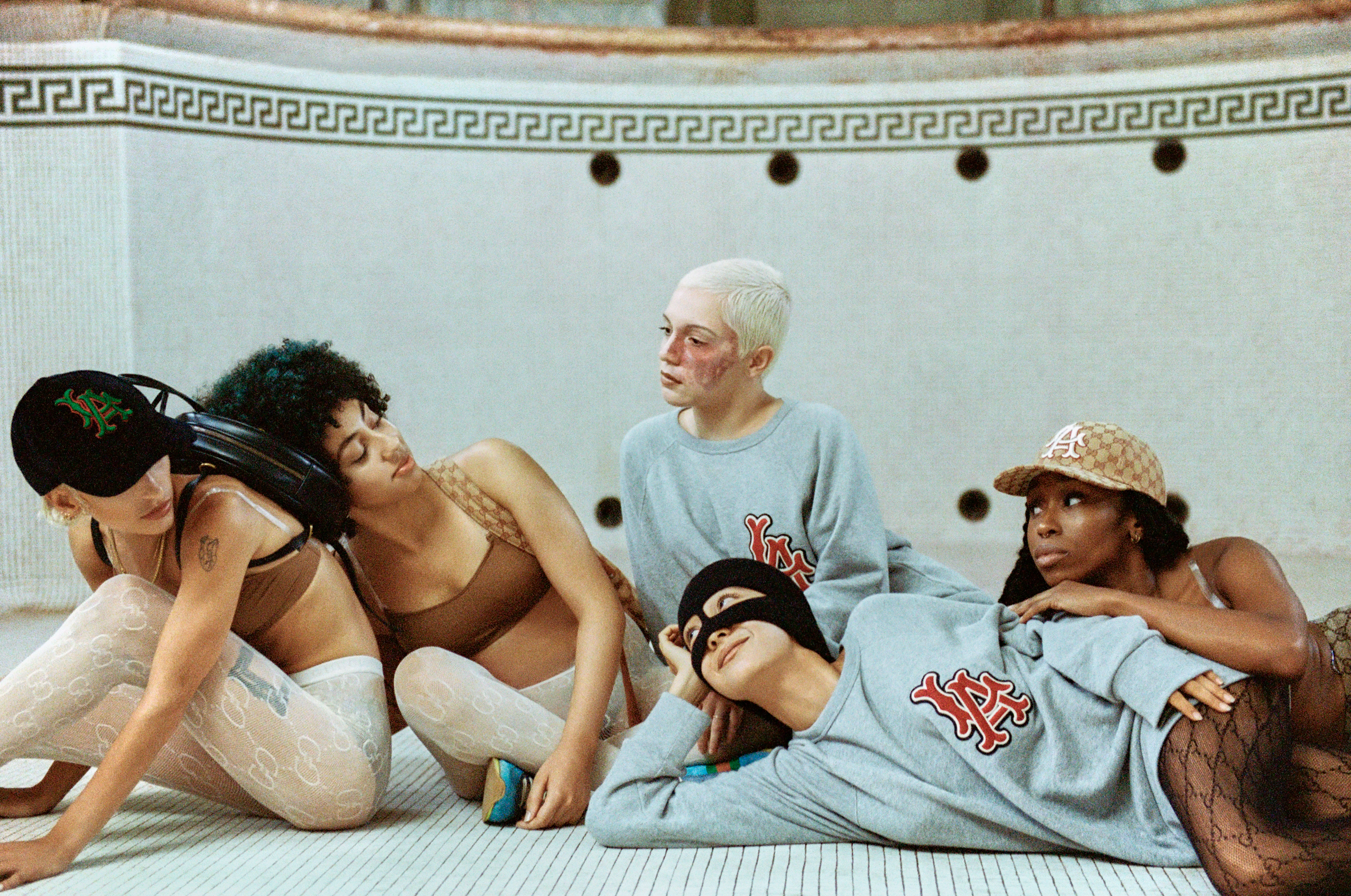 How does it feel to rep Los Angeles?
We are so proud to rep LA as we all share an incredible sense of pride in Los Angeles – it's a privilege and constant source of inspiration for us as dancers to be in a city that surrounds us with incredible talent and diversity. The ladies I'm dancing with are true LA angels, and we're all here to represent the city's badass yet elegant female energy.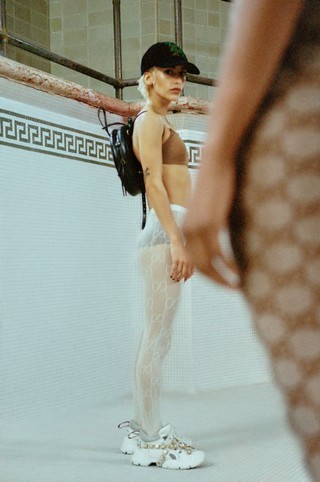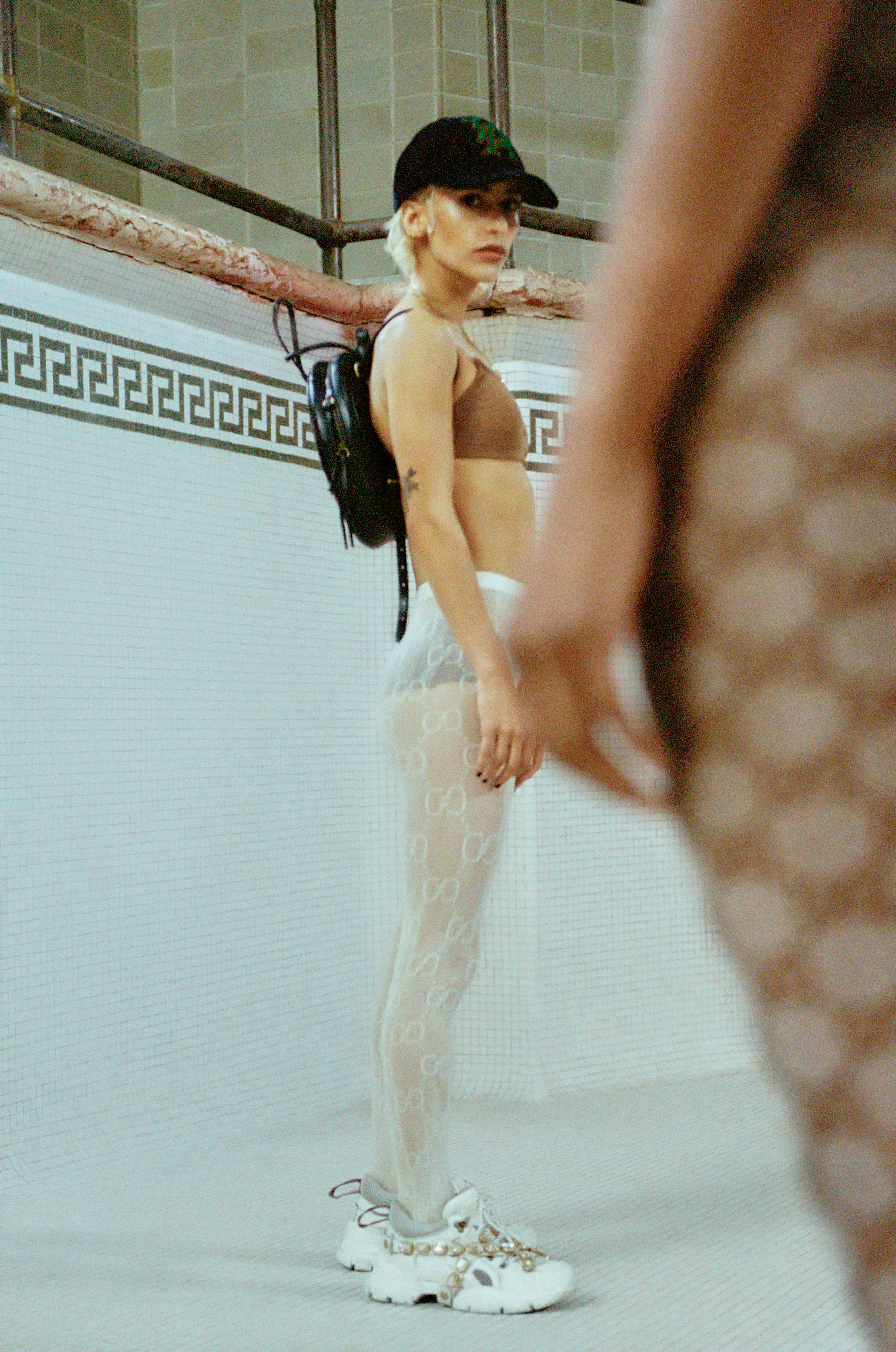 How important is team spirit within dance?
Dancing as a group means building each other up and being in tune, it feels great to feed off each other's energy and grow as a team. There's something special about people letting go of their ego to make something beautiful together.
What is it about LA that has enabled you to do what you do so well?
From authentic street dance to commercial, I think LA offers the most diversity out of all of the dance scenes in the US. The many opportunities Los Angeles provides and the caliber of talent out here has allowed us all to really flourish as dancers -- there's always something new to be inspired by or an amazing dancer to collaborate with.
Discover the Gucci collection, in collaboration with MLB, worn by the Los Angeles dance crew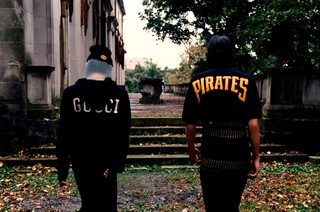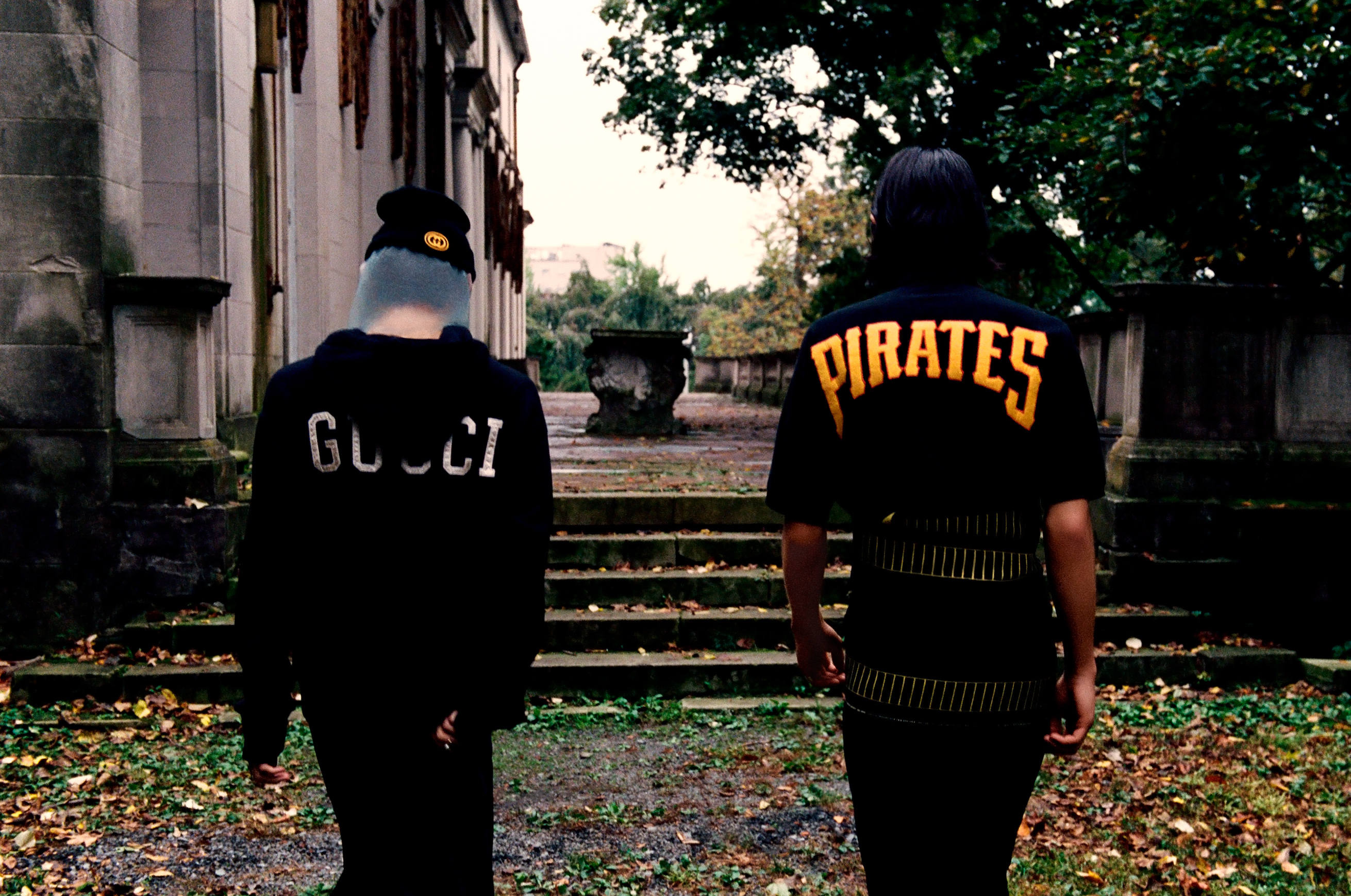 Rep your home team
Whether your home turf is in Harlem, Echo Park or The Castro, or the spaces in between, search out your team colours in the new collaboration and get repping your family.
Discover the Gucci collection, in collaboration with MLB, worn by the Pittsburgh Pirates
Credits
---
Director/Photographer Cara Stricker
Senior Creative Georgina Bacchus
Director of Photography Ryan Marie Helfant
Assistant Director Kate Branom
Choreographer Holly Blakey
Styling Akeem Smith
1st AC Rachel Batashvili
2nd AC Josh Reyes
Film Loader Rachel Gwozdz
Stedicam David Ellis
Gaffer Pat O'Callaghan
Executive Producer Laura Galligan
Producer Chloe Mina
Production Coordinator Jacob Gottliebb
PA/Driver Chris Herity
PA/Driver Ellen Kozarits
PA/Driver Brian Hochberger
PA/Runner Ryan Hall
1st Photography Assistant Eduardo Silva
2nd Photography Assistant Chris Olszewski
Colourist Jaime O'Bradovich and Sean Coleman @ COMPANY 3
Editor Steven Ross
Retouching Post Apollo
Casting Director Sarah Benjamin
Casting Assistant Joie Duke-Ryan
Talent Wranglers Natalie Yang and Jeff Sparks
Stylist Assistant Kenny Paul
Stylist Assistant Derek Brown
Hair Stylist Evanie Frausto
Hair Assistant Ava Mihaljevich
Hair Assistant Shanice Fields
Make-up Artist Raisa Thomas
Make-up Assistant Keyanna Morrison
Make-up Assistant Ivelisse Rosado
Make-up Assistant Shideh Kafei
Props Stylist/Set Designer Taylor Horne
Props Assistant Seairra Miller
Talent:
New York dirt bikers: Wheelie Queen, Evan, Troy, Tyler, Roman, Alicia Mason and Spirit. Los Angeles dance crew: Jasmine Perri, Sade Keinu Austin, Jaira Anne Miller, Kaili Hoonanea Jamie Bright and Mia Shlakman. San Francisco arts scene: Jaavon Lidell Martin, Tiffany Mccoll, Elin Victoria Radziminsky and James Patrick Doyle. Pittsburgh Pirates: Darren Lin and Sean Pantea.
Gucci / MLBP
Track:
Joy by Kadhja Bonet c/o Fat Possum Records