pat mcgrath announces second collaboration with the met
This time, she was inspired by the museum's upcoming jewelry exhibition.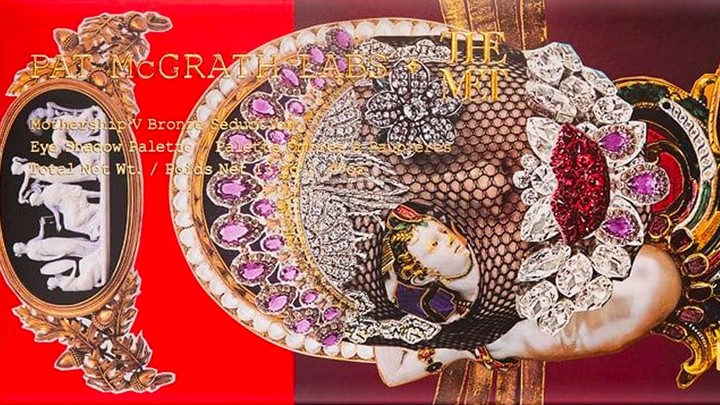 Beauty collaborations are hardly a rare breed -- it feels like every single day there's a new influencer/musician/brand lending their name to flog a lipstick or two, which is enough to make even the most ardent beauty fan a little skeptical. But when legendary make-up artist Pat McGrath announced a partnership with The Met Museum earlier this year, no one really saw it coming.
Launched to celebrate The Met's iconic Heavenly Bodies exhibition, McGrath's first collection (the first beauty products to ever be sold in the museum's store) consisted of an eye shadow palette and lipsticks in rich, glitter-riddled shades that spoke to both the theme of catholicism and McGrath's signature decadent aesthetic, as well as a selection of branded T-Shirts. So successful the first time around, the second Pat McGrath Labs X Met collection goes on sale today.
This time around, the make-up artist sought her inspiration from the museum's upcoming Adorned exhibition. Opening next month, it will explore how we use jewelry to adorn our bodies and brings together artifacts from antiquity to the modern day.
In make-up terms, that translates to a limited edition version of her Mothership V: Bronze Seduction palette consisting of ten practically holographic, metallic shades, as well as Lust lip glosses in shades Blitz Gold and Aliengelic, each in jewelry-inspired, collage-style packaging. Just like the first collection, part two of the Pat McGrath Labs x Met collab includes specially designed tees too.
While the exhibition won't open until November, the collab is available to buy from The Met's online store and McGrath's website today.
This article originally appeared on i-D UK.