raf's second outing for calvin klein mixed american horror with american beauty
From Easy Riders to Sterling Ruby, Raf's spring/summer 18 collection explored his new vision of American life.
|
08 September 2017, 11:55am
This article was originally published by i-D UK.
Few countries encapsulate as many paradoxes as America. Raf Simons took this as the overriding theme for his second season as Chief Creative Officer of Calvin Klein. If the opening looks of this collection picked up last season's marching band meets cowboy uniforms, rendered in luxurious, heavy silks, it quickly turned into an exploration of America's contradictions and conflicts. Or "American dream, American horror," in Raf's words.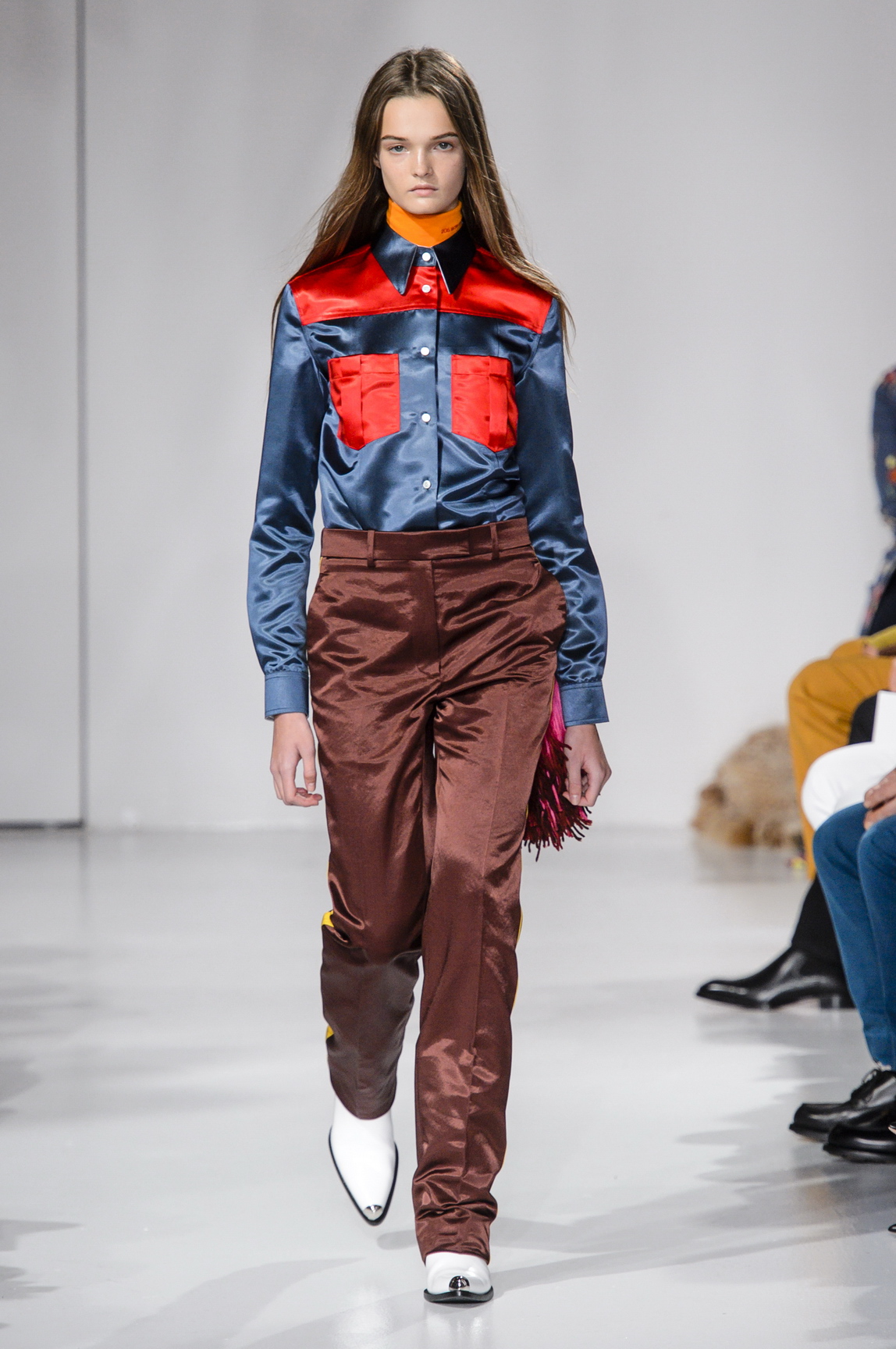 So quintessential Americana (Andy Warhol) rubbed up against fetishistic pieces in rubber and clashed with cheerleader pom-poms remade as accessories and dresses. Warhol's Dennis Hopper print featured throughout. An apt motif for the collection, Easy Rider is still a landmark of the 60s counterculture, and is similarly full of American dreams and American nightmares: motorbikes, the open road, death, bad acid, a wad of drug money stuffed into the exhaust of a motorbike — painted in the stars and stripes — and a lead character nicknamed Captain America.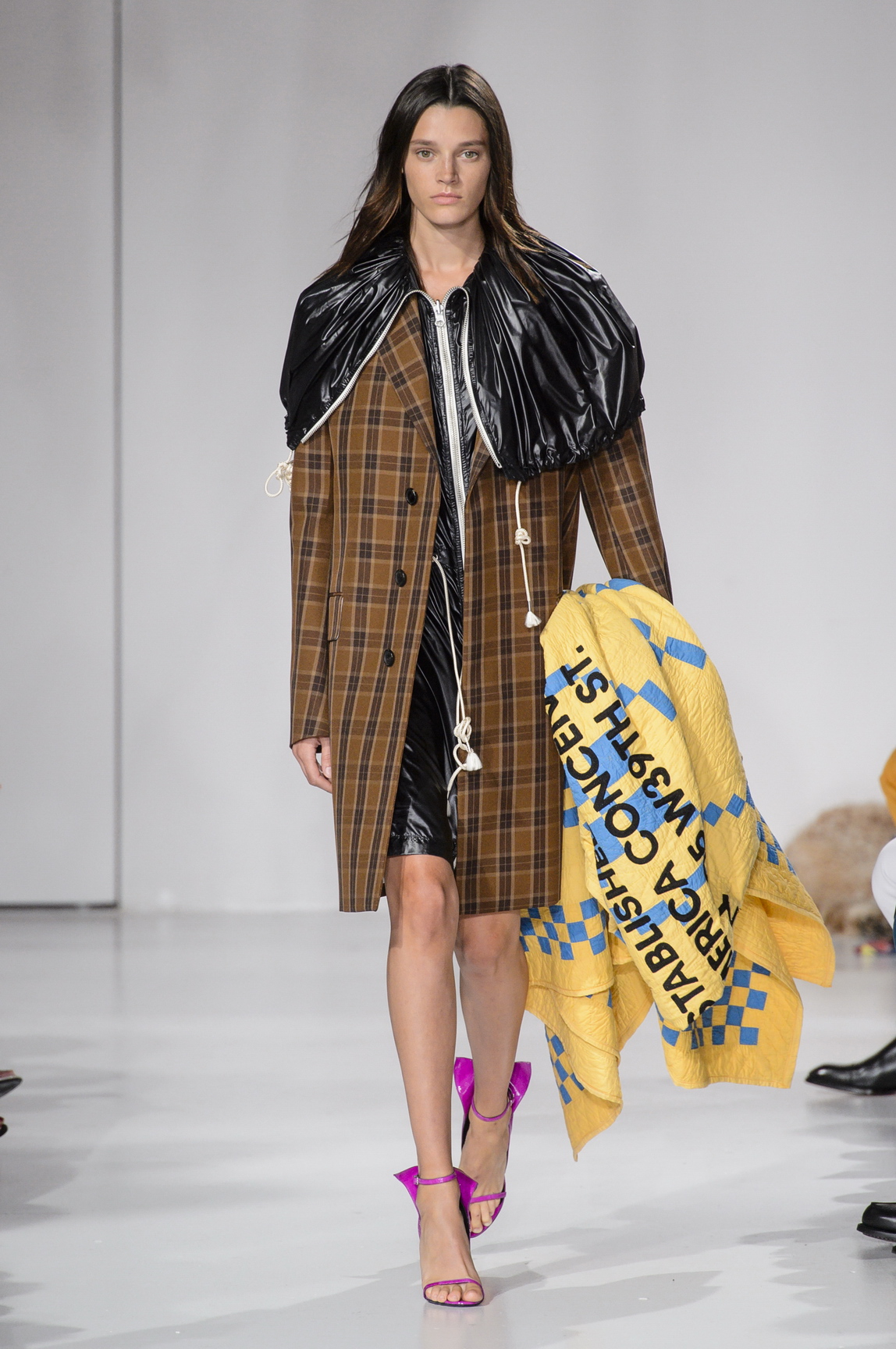 Not that it was all fear and loathing; there was plenty of love and light too. In fact, the power of the show rested in its ability to mix both together seamlessly. These are Raf's new American antiheroes; rebellious, beautiful, romantic, darkly fascinating.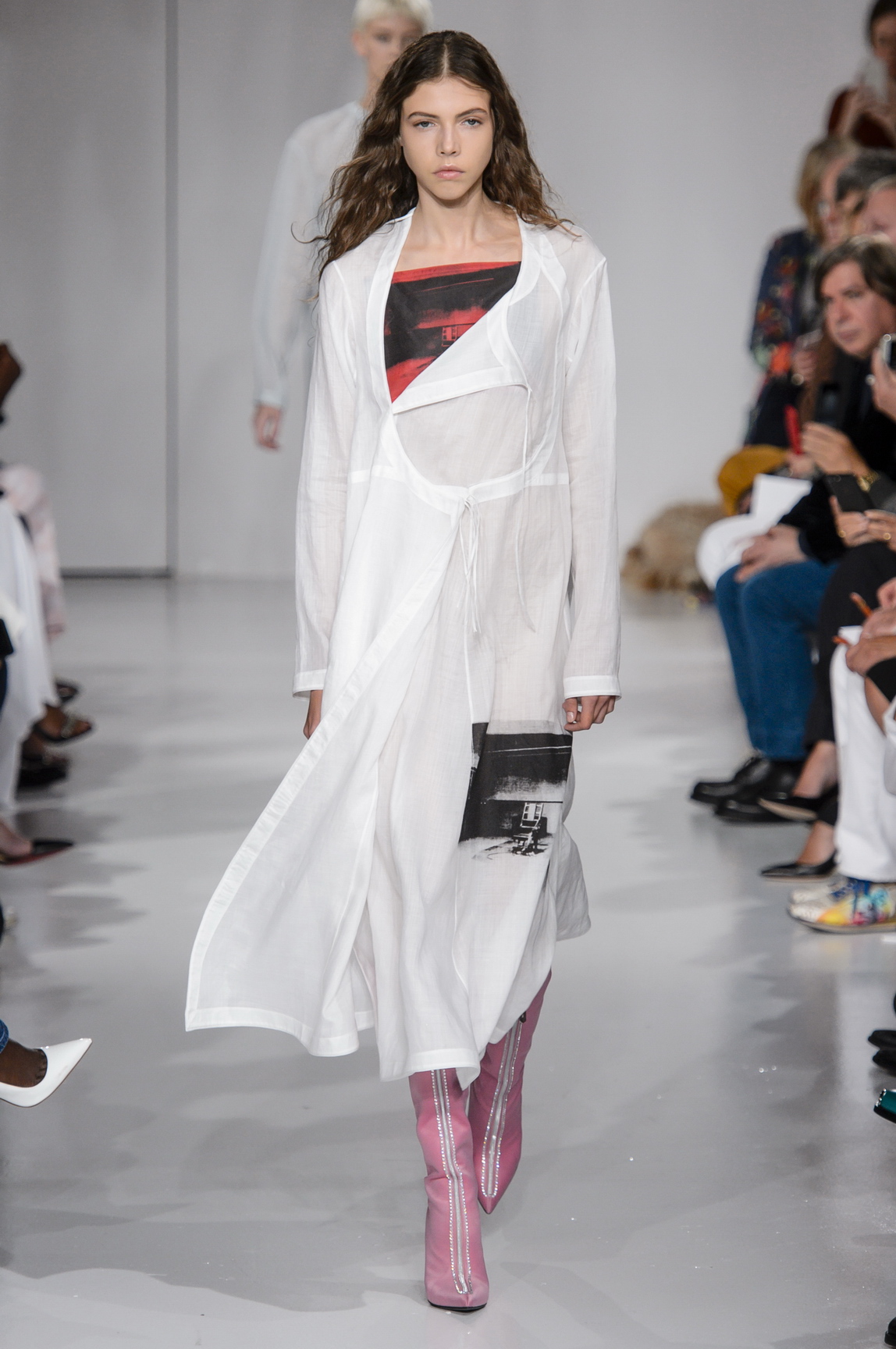 So here was a succession of modern, minimalistic womenswear looks, in gorgeous colorways, but crafted in sex club rubber, replete with sex club gloves. The menswear was cute and boyish, at times, but alongside Andy Warhol's Dennis Hopper portraits, it also featured Warhol's images of car crashes. Those prints even found themselves disturbing the prettiest and slightest of shirt-slip dresses.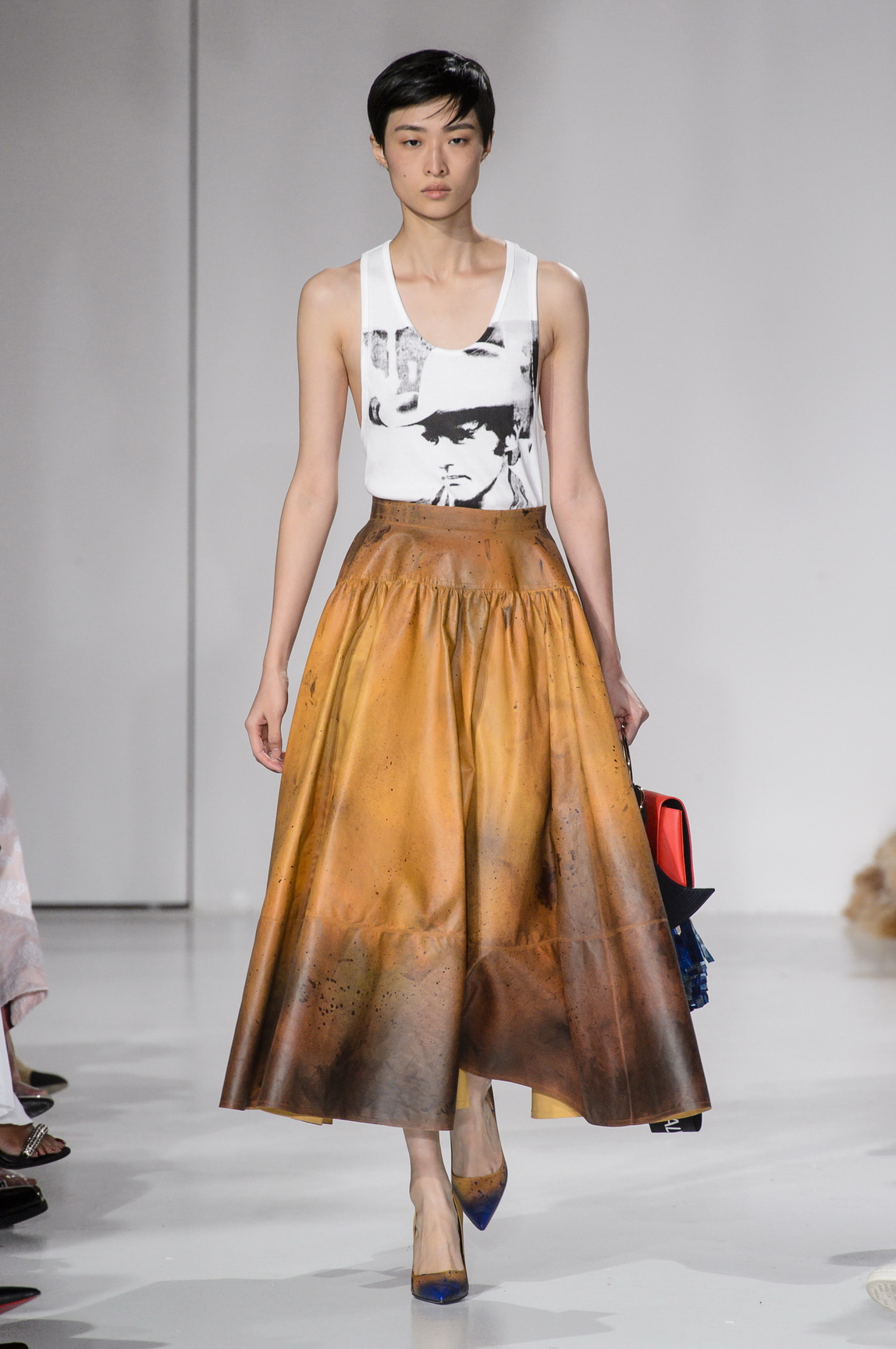 These juxtapositions and contrasts on the catwalk were reflected in the ceiling, a site specific installation by long term Raf collaborator Sterling Ruby. Dangling above the runway were the aforementioned pom-poms, as well as CK ribbons, axes, and buckets (filled with blood, perhaps, a la Carrie?).
"Fashion tries to hide the horror and embrace only beauty," Raf explained in the show notes. "But they are both a part of life. This collection is a celebration of that: a celebration of American life."