sophie just dropped an insane remix album
And you can listen to it in full right here.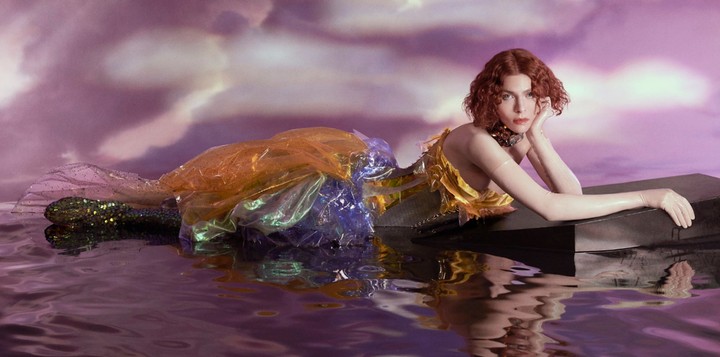 Image via Twitter
This article originally appeared on i-D UK.
Trust Sophie, our anarchic queen of fucked-up electronic pop, to package a remix album as available exclusively with the purchase of a limited edition clutch bag for £235, only to drop it for free on YouTube barely a week later. Yep, the producer and artist known best for her work with Charli XCX, Madonna and the PC Music collective has revisited her Grammy-nominated debut album Oil of Every Pearl's Un-insides and transformed into a 90-minute long remix record. And it slaps.
Unfolding as a wild odyssey through the Scottish producer's inventive psyche, the record, which runs ceaselessly leaving you little time to breathe, is brilliant and reminiscent of her live shows. Anybody who's had the pleasure of seeing Sophie in that setting will be enraptured by it. After all, her live performances are notoriously un-straight forward, and the fans who come to hear her biggest bops played in a club setting will, most likely, find themselves swirling down a relentless sinkhole of captivating, twisted production instead. They are as much seances as they are pop shows. (She's playing a rare London show next month as part of Nile Rodgers Meltdown at the Southbank Centre if you haven't caught her yet.)
The tracklist is, for the most part, comprised of remixed versions of album cuts (like the Lipstick Gel remix of "Faceshopping"), but also offers up some new tracks too. Our faves? The excellently titled "Push Emissions (wHor3 moans)" and "Laser".
It comes following the continuing rumours that she herself confirmed last year about working on new material with Lady Gaga. After the country-shaped Joanne, the pop enigma might just be returning to the freak-pop we know and love her for. And with Sophie at the helm? It'll be a trip to remember.
This article originally appeared on i-D UK.