marika hackman's 'the one' and everything else you need to listen to today
Let our playlist be your gui-De to this week's new music.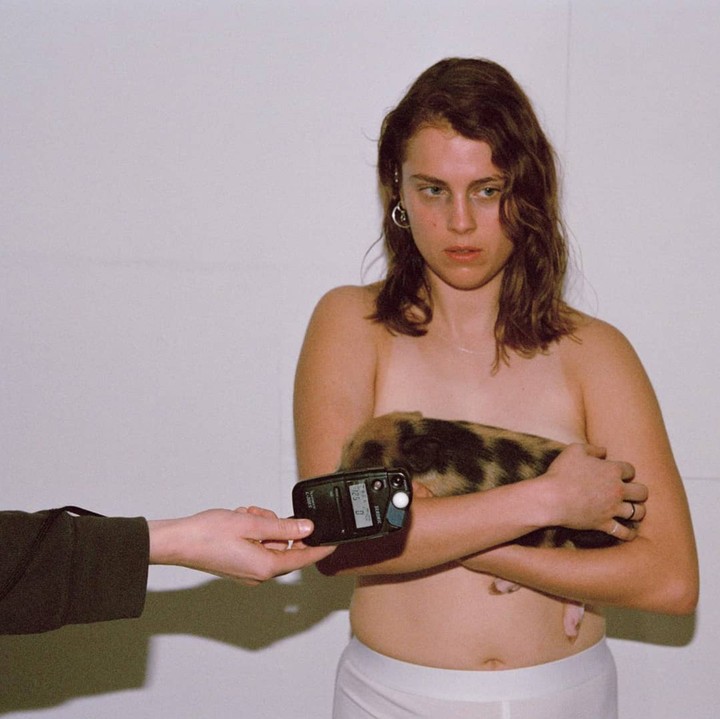 Marika Hackman - the one
"For all you attention whores and big-headed beauties," Marika Hackman told her Instagram followers this morning, "here is a song from the depths of my extraordinary ego." The song in question, the one, is a portrait of the artist going through a post break-up identity crisis, and so inhabiting "this ridiculous arrogant rock star character who has totally fucked their career by writing too many sad songs". You're not quite there yet, Marika. Despite the subject matter, it's a fun and poppy track, and the first she wrote for her just-announced forthcoming album, Any Human Friend, due 9 August on AMF Records. As you might have clocked in the single artwork above -- an outtake from the Rineke Dijkstra-inspired album cover -- Marika is open to making new baby animal friends, too.
Next in this week's playlist is more music from more queer angels: Useless Phrases by King Princess, religion (u can lay your hands on me) by Shura and The Future Is Here aka the return of Sleater Kinney. What did we do to deserve this? Then there's 88rising's Joji, who goes startrekking across the universe with new single Sanctuary -- putting his all into a very aesthetically pleasing intergalactic music video to boot. And remember Stones Throw alumnus Mndsgn? Today he released an album full of sonic Snaxxx that's definitely worth a listen. Ideal for sticking on when you get home after a long day of content making... or whatever it is you lot do.
Want more? Kindness has collaborated with Jazmine Sullivan on the very good Hard to Believe, ahead of his show tonight at London's Oslo. Plus there's exciting stuff from Arlo Parks, Anna of the North, Marco Mckinnis, Aya Nakamura, BEA1991, Tony Njoku, Ami Dang and more.