harvey weinstein accused of rape by three women
In a new expose, women including the actress Asia Argento, say Weinstein forced them into non-consensual sex.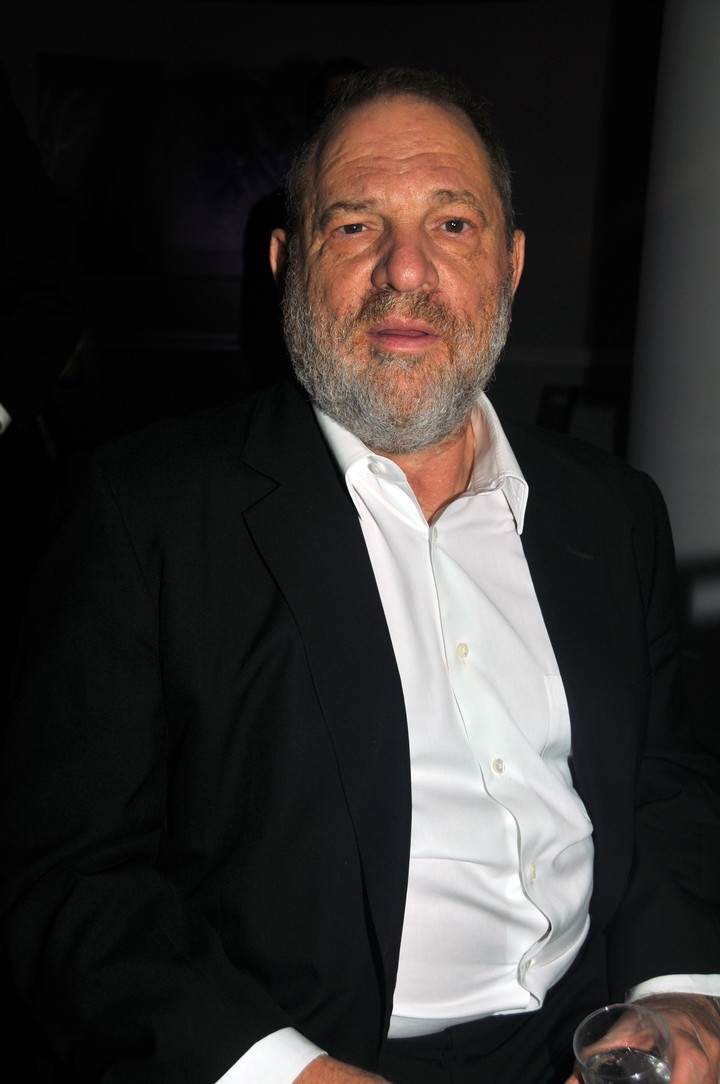 Photography Tim Boxer/Getty Images
An investigation by The New Yorker has added new claims to the case against Hollywood executive Harvey Weinstein. Reporter Ronan Farrow spoke with 13 women who said the former head of Weinstein Company sexually assaulted or harassed them, and three who said Weinstein raped them. Farrow spent 10 months reporting the expose, which brings new and disturbing testimonies to the already abundant stories of how the powerful studio executive sexually harassed his female employees and a growing list of Hollywood actresses.
Multiple sources from within Hollywood have confirmed to The New York Times and other outlets that Weinstein's sexual harassment was long rumored in the industry. On October 5, the Times published an investigation claiming that Weinstein had paid off his accusers for decades, including testimonies from actress Ashley Judd and Weinstein's former employee Emily Nestor. Weinstein was subsequently fired from his positions at both Miramax and the Weinstein Company. Since the Times expose went public, other actresses and former employees have spoken out with similar allegations both to the press and on social media. Today, Gwyneth Paltrow and Angelina Jolie also told the Times that Weinstein had harassed them.
The long list of harrowing assaults reported by the 13 women who Farrow spoke with for The New Yorker allegedly took place over decades, between the 1990s and 2015. Farrow describes Argento's claim in the following chilling account:
"Asia Argento, an Italian film actress and director, told me that she did not speak out until now––Weinstein, she told me, forcibly performed oral sex on her—because she feared that Weinstein would "crush" her. "I know he has crushed a lot of people before," Argento said. "That's why this story—in my case, it's twenty years old, some of them are older—has never come out."
Former actress Lucia Evans also told Farrow that Weinstein raped her, as did another unnamed woman. Farrow also makes public for the first time a 2015 recording made by the NYPD in which Weinstein admits he groped Ambra Battilana Gutierrez, a Filipina-Italian model, behavior he described as something he is "used to." 16 of Weinstein's former employees told Farrow they had seen or knew about Weinstein's sexual harassment, describing his tendency to make unwanted sexual advances or touch women at public events.
Sallie Hofmeister, a spokesperson for Weinstein, told The New Yorker in a statement: "Any allegations of non-consensual sex are unequivocally denied by Mr. Weinstein. Mr. Weinstein has further confirmed that there were never any acts of retaliation against any women for refusing his advances. Mr. Weinstein obviously can't speak to anonymous allegations, but with respect to any women who have made allegations on the record, Mr. Weinstein believes that all of these relationships were consensual. Mr. Weinstein has begun counseling, has listened to the community and is pursuing a better path. Mr. Weinstein is hoping that, if he makes enough progress, he will be given a second chance."
Related: A Brief History of All the Awful Things Harvey Weinstein Did at Miramax