solange, chance the rapper and snoop dogg redesign levi's iconic trucker jacket
We talk to Head Designer Jonathan Cheung on the eve of their anniversary celebrations in LA.
|
11 October 2017, 10:16am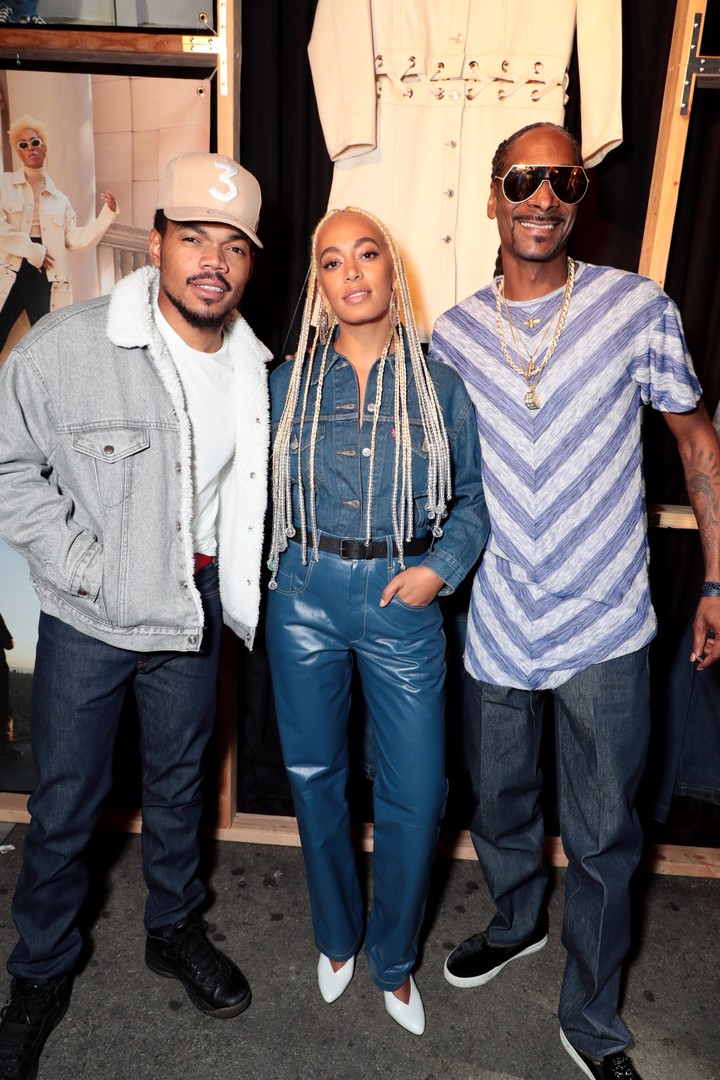 Images courtesy Levi's
Truly, never has a denim jacket had a better birthday party than the one Levi's threw to celebrate the 50th anniversary of their Trucker jacket. In the shadow of the Chateau Marmont, the brand displayed fifty of the jackets reimagined by a creative bunch including Solange, Chance the Rapper and Snoop Dogg (all of whom performed), and model-ish types including Karlie Kloss (who didn't perform but did show off her cropped number to great effect). It was somewhat like the jacket you possibly shredded and Sharpie'd on as a teenager, but a hundred million times better.
The mastermind behind this was Levi's Head Designer Jonathan Cheung. He has the enviable job of both delving into the company's archives and trying to imagine what the jeans of tomorrow might look like. When we met he was particularly excited about the thought of G-Dragon's creation, a double sided painted number that looked stadium tour ready. His favourite denim ever though? "Steve Jobs", he smiles. "We have a pair of his 501s in the archive. And honestly I got the jitters looking at them. Like, holy shit these are Steve Jobs' jeans." Honestly, we can't think of any pair of jeans better than those that held the original iPod.
Here, Jonathan ponders Levi's through the ages, their move back into work wear, and the universal nature of crop tops.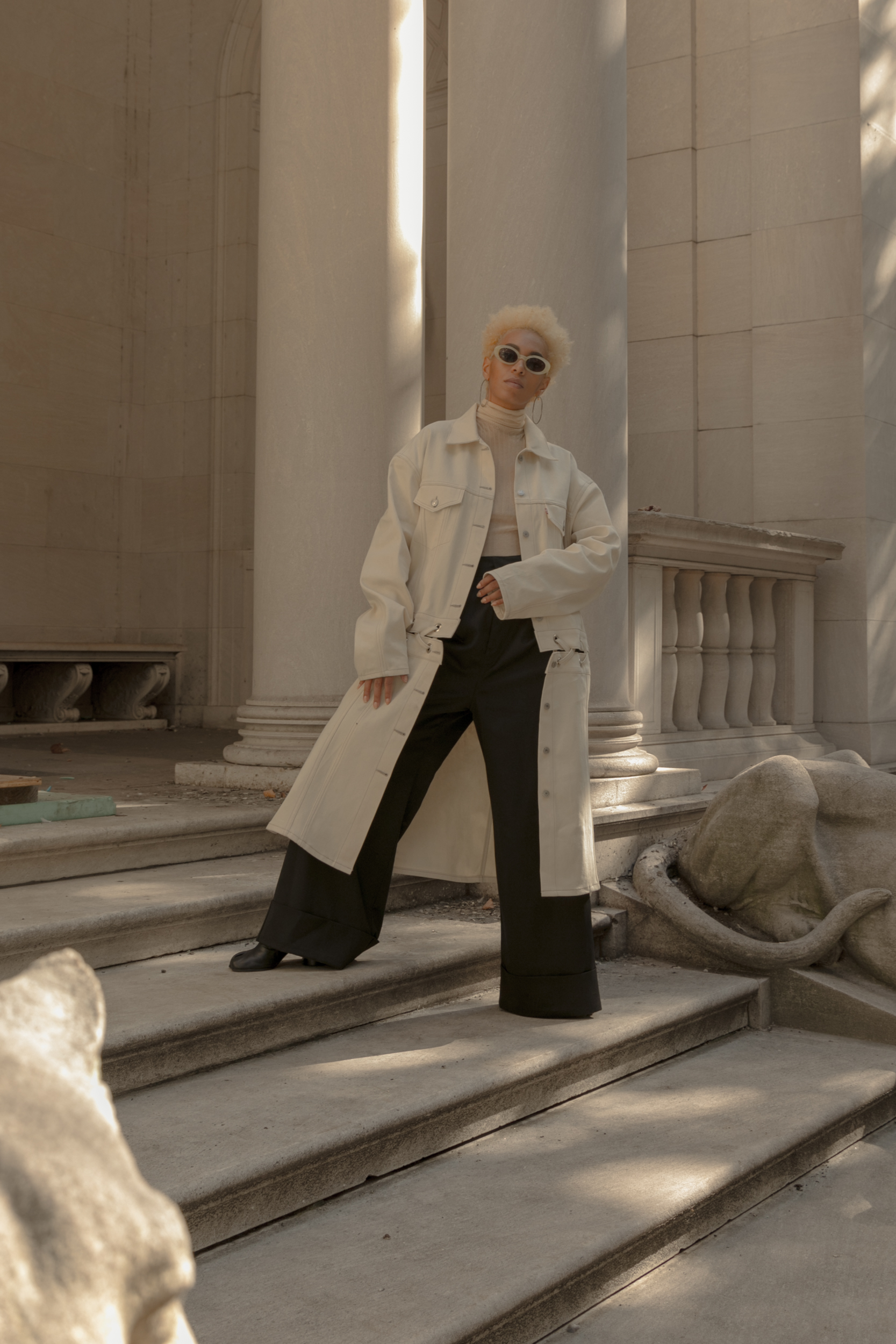 In the time you've been at Levi's, do you think you've seen a change in how people buy denim?
Yeah. If I look at Levi's specifically, I think the change is that a lot more women are wearing Levi's. And a lot more younger people. And to address your question in another way, I see a lot of people have moved on to stretch jeans, both men and women. I mean it's almost surprising to us that 60% of our men's jeans are stretch now. That kind of comfort factor has been a big thing. People want things to look good, but they also want things to feel good as well. For me it's also tracking Levi's from something purely practical to a reengagement with fashion. And that's been really interesting to see.
The practical origins of denim have been so obscured by popular culture.
It's durable, and practical, and we still do a lot of that. This month we debuted a line of professional workwear that we tested on construction workers for two years. I think you're the first person I've ever spoken to it about!
The appetite for workwear is so huge.
Yeah it's funny. One of our first customers was the store in Culver City, Magasin, a high fashion store, because of this "working" cool I guess.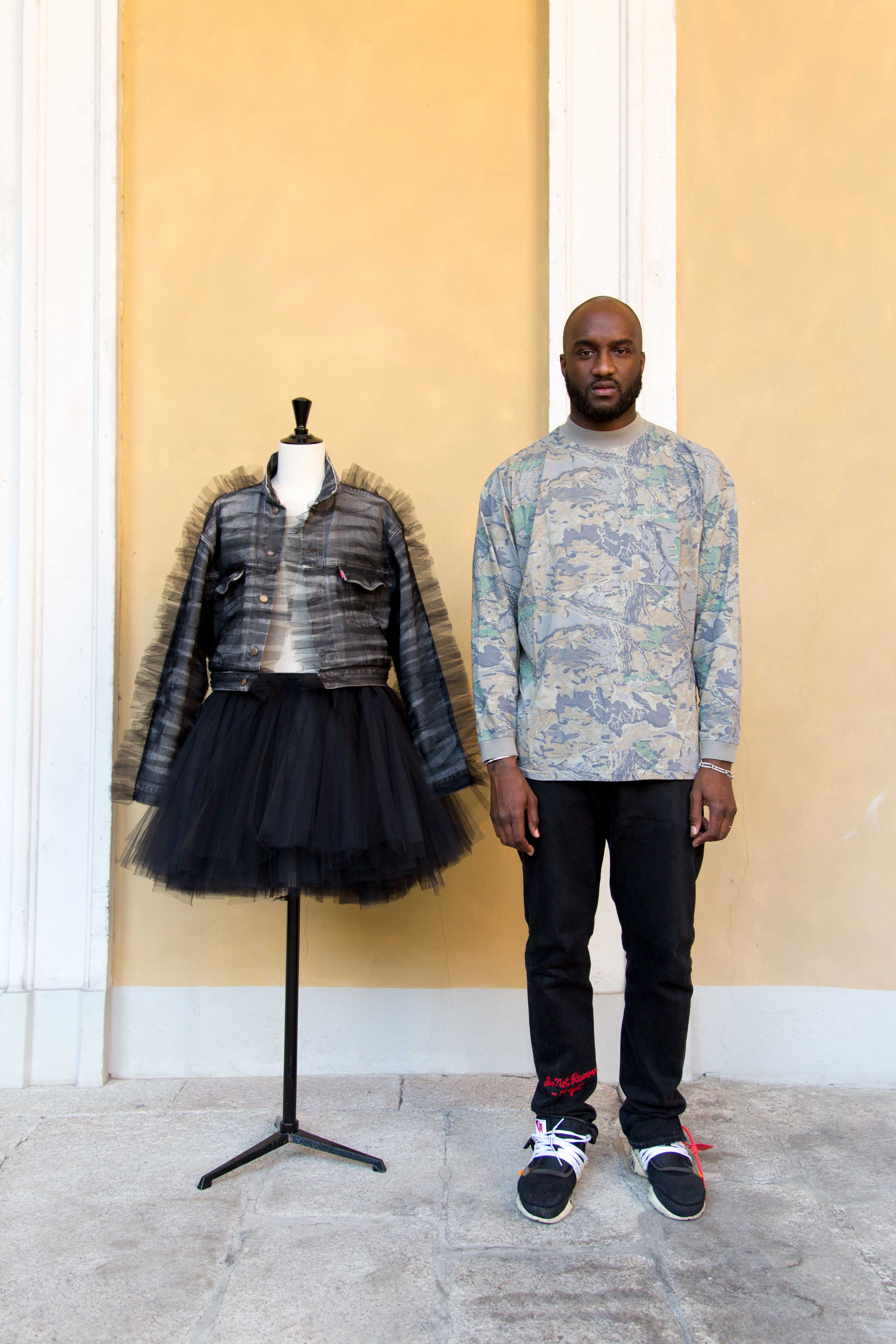 How much does the Levi's archive, and seeing people wearing vintage Levi's, play in to what you do?
Oh it's huge, it's a constant source of inspiration, it reminds us of our history and our culture. We often go in there just to mooch around and flick through things. And it's funny -- a few years ago we were looking at the serious, heritage stuff, and now it's like 'We made skiing jeans in the 90s?' It's amazing. 80s and 90s revival stuff that's uncomfortable but maybe inspiring. The history's so broad.
We looked at Levi's Olympic uniforms recently too, the LA Olympics and Winter Olympics. In fact, one of our T-shirts that says Levi's with the red and white stripe above and below it, that was created for the Olympic team. It's endless, and hopefully we're creating [for] the next generation to plumb into.
What keeps you interested in denim -- it's both limitless and comes with a seemingly strict set of rules as a fabric.
I think part of it is the history and culture. Not just the earnest, heritage bit, but the relationship with culture, anyone from early Rockabillies, Eddie Cochrane to Elvis to Rihanna and Kanye. And when you come to something like tonight, working with people like that, it's beyond a job.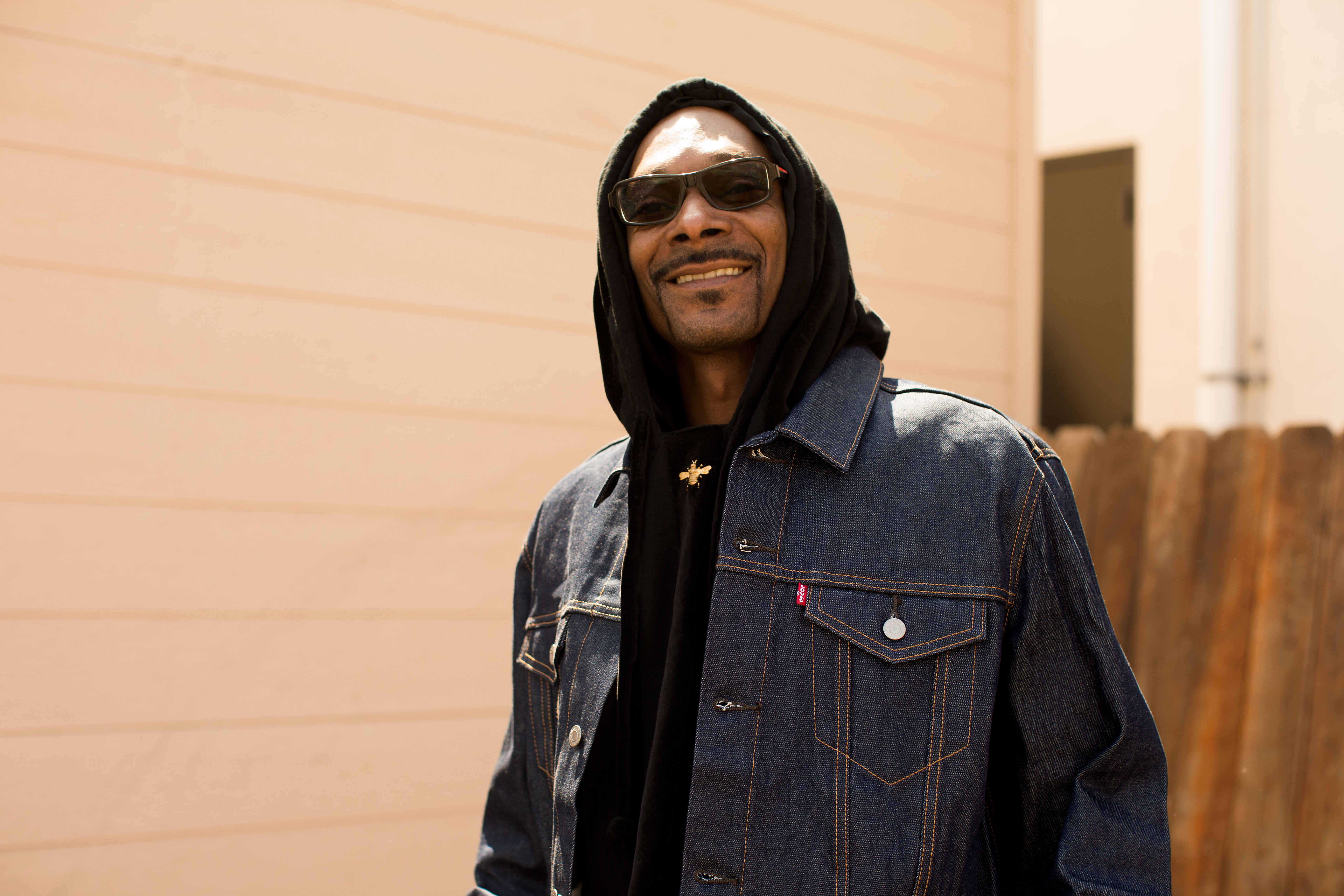 Have you got a special Levi's moment?
There are just so many -- mine is probably Nick Kamen in the Levi's 501 commercial. At the risk of getting super business-y, Warren Buffet says your business is a castle and what protects you is your moat -- the moat is what makes you different, and special. And Levi's, the moat that protects Levi's is cultural. It's people. It's all those cultural moments, that make Levi's special and has protected it through the hard times.
What's been exciting about this project?
I'm just like a fanboy. Like, that's Emannuelle Alt's jacket, or CL, we only got her jacket a few days ago. G-Dragon's came in at 2am last night. Obviously, we were wondering if that was going to happen, I'd given up. He's on tour at the moment, and we've been exchanging text messages with his manager. So I'm kind of giggly about that. There's a Japanese guy called Anarchy, and he's taken the sleeves and sewed them up into this cape, which is amazing.
Do you have a favourite?
I don't yet. With G-Dragon's, it's the prolonged anticipation that's made me giddy. Anarchy's is great, Christine Centenera's, Miroslava Duma's is lovely, and Karla Welch's is great. Just the simple crop we did with Karlie Kloss is great -- it's so simple. But as soon as we got the photos, we knew that every girl's going to want one of these. Not just girls actually, lots of boys too.