dove has apologized for its bizarre, racist advertisment
More than "missing the mark."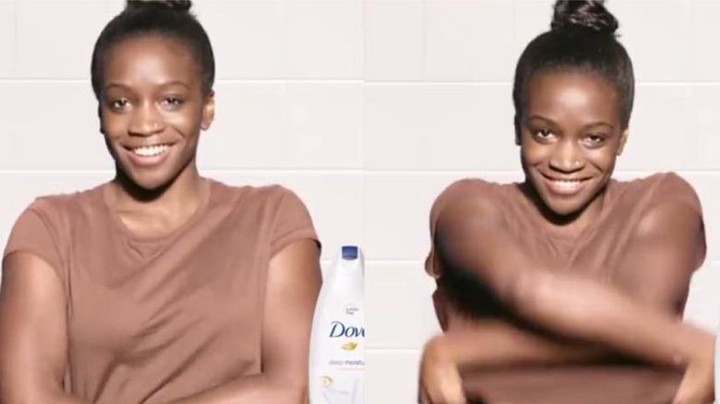 via Twitter.
This article was originally published by i-D Australia.
Dove has admitted it "missed the mark" with a recent ad, showing a black woman removing her top to reveal a white woman underneath, supposedly after using the the brand's body wash.
Backlash to the video, originally posted on Dove's Facebook, came swiftly. Munroe Bergdorf, who was recently fired from L'Oréal for speaking out against racism, tweeted this message to the brand: "Diversity is viewed as a buzzword or a trend. An opportunity to sell product to women of color. Dove — do better."
Dove soon took down the campaign and issued this apology on Twitter: "An image recently posted on Facebook missed the mark in representing women of color thoughtfully. We deeply regret the offense caused." Ava DuVernay responded, "You can do better than "missed the mark." Flip + diminishing. Deepens your offense [sic]. You do good work. Have been for years. Do better here."
As many angered commenters noted, it's surprising that no one at Dove noticed how offensive its imagery was. In the past, the brand has vowed to feature "real women of different ages, sizes, ethnicities, hair color, type, or style."
Unfortunately, this isn't the first time the brand's advertising has failed to live up to its diversity pledges. Two years ago Dove released a "Summer Glow" cream that was advertised for "normal to dark" skin, and back in 2011 another ad appeared to show a black woman as Dove's "before" shot, and a white woman as the "after." It's also worth noting that while Dove likes to market itself as embracing "real women," its parent company, Unilever, sells skin-lightening creams in India. The Fair and Lovely brand advertise lighter skin as a competitive advantage: the tagline being "Fair and Lovely: The Power of Beauty."
Tagged: