leader of the disaffected king krule has a new video and album
His much-anticipated second LP will drop in October. Ahead of its release, he's dropped another single and video, Dum Surfer.
|
13 September 2017, 11:47am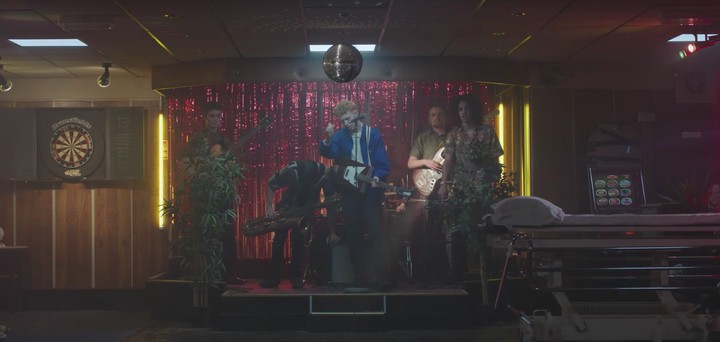 In the four years since King Krule last released an album, London has slipped further into the hands of developers, many more of the city's cultural landmarks have closed, Conservatives have won another general election, Britain's older generation have voted for Brexit, and the landscape of global news has grown increasingly bleak. By all accounts, the time was ripe for his nihilistic sound and malcontent lyricism.
The OOZ, set for release 13 October on XL Recordings/Tru Panthers Sounds, promises to soundtrack our existential despair, and luxuriate in our own discontentment. Slush Puppy, the fourth track on the album, ruminates on a toxic relationship. Emergency Blimp and A Slide in (New Drugs) contemplate his need to numb such pains with recreational drugs. "Why'd you leave me? Because of my depression? You used to complete me but I guess I learnt a lesson," goes penultimate track Midnight 01 (Deep Sea Diver).
Ahead of this release, the artist sometimes known as Archy Marshall has dropped The OOZ's second single, Dum Surfer, and an accompanying video directed by Brother Willis. Watch below, and find dates for his tour here.