the trailer for wes anderson's 'isle of dogs' just dropped and it's brilliant, obvs
Ft. Scarlett Johansson, Nijiro Murakami, Jeff Goldblum, Greta Gerwig, Mari Natsuki, Yoko Ono, Bryan Cranston, Tilda Swinton, Edward Norton, and, of course, Bill Murray.
|
21 September 2017, 3:36pm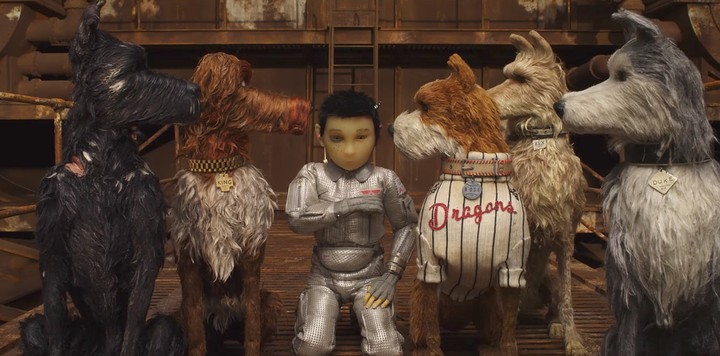 Much better than the London island of the same name, Wes Anderson's Isle of Dogs already completely rules. Out March 30, 2018 and set in Japan, 20 years in the future, it tells the story of Atari Kobayashi, 12-year-old ward to the corrupt Mayor Kobayashi. Here's what we know about the plot so far:
The trailer begins with riveting, ominous narration delivered Courtney B. Vance. "When, by Executive Decree, all the canine pets of Megasaki City are exiled to a vast garbage-dump called Trash Island, Atari sets off alone in a miniature Junior-Turbo Prop and flies across the river in search of his bodyguard dog, Spots," Vance sets the scene with. "There, with the assistance of a pack of newly-found mongrel friends, he begins an epic journey that will decide the fate and future of the entire Prefecture."
Itching to know more about Isle of Dogs? Luckily, we've complied a list of all the rumors, factoids, and random knowledge about the film to hit the internet so far. Check it out here.
Watch the trailer below and get excited!