the first ten incendiary years of raf simons are chronicled in this new book
Two books, without a single word between them, combine to tell the story of how a quiet Belgian industrial design student changed everything about what men wear.
|
07 February 2018, 4:25pm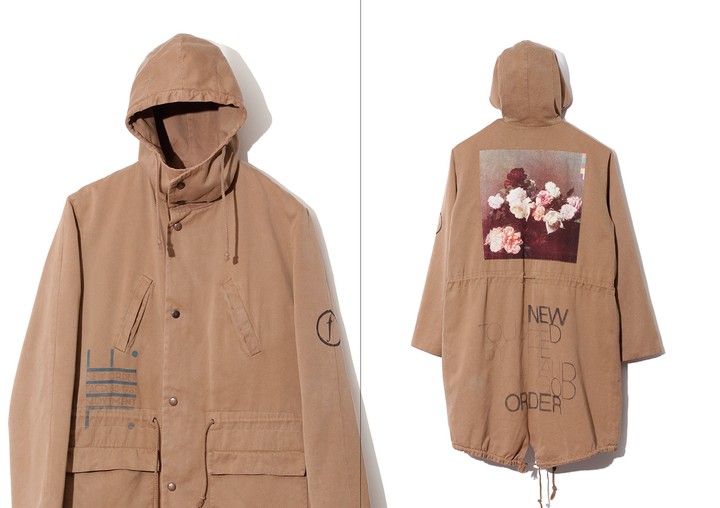 Clothing Raf Simons. Images courtesy of Printings.JP
"I'm not someone who is happy with gut reactions," Raf Simons explained to his close friend and frequent collaborator David Sims, during his guest edited issue of i-D (The Inspiration Issue, No. 206, February 2001). "I'm a creative person so I love the dialogue and energy of the shows, but overall I want to make sure people fall in love with the clothes and that they are satisfied." From the moment he launched his eponymous label in 1995, Simons countered the sexed-up menswear aesthetic of the time by presenting his own skinny-suited, relentlessly youthful reality. "I saw all this fiction -- tanned, handsome guys -- it was opposite to the world I wanted to represent," Raf Simons explained to Jo-Ann Furniss elsewhere in his iconic issue. As much inspired by his friends in the Antwerp punk scene as designers like Martin Margiela and Helmut Lang. His vision was darker, dirtier and more underground than anything we had seen before. Those who were there fell in love with his clothes in an instant, and would continue to fall in love over and over again. For everyone else, they would be seduced by the Belgian-born genius in their own time.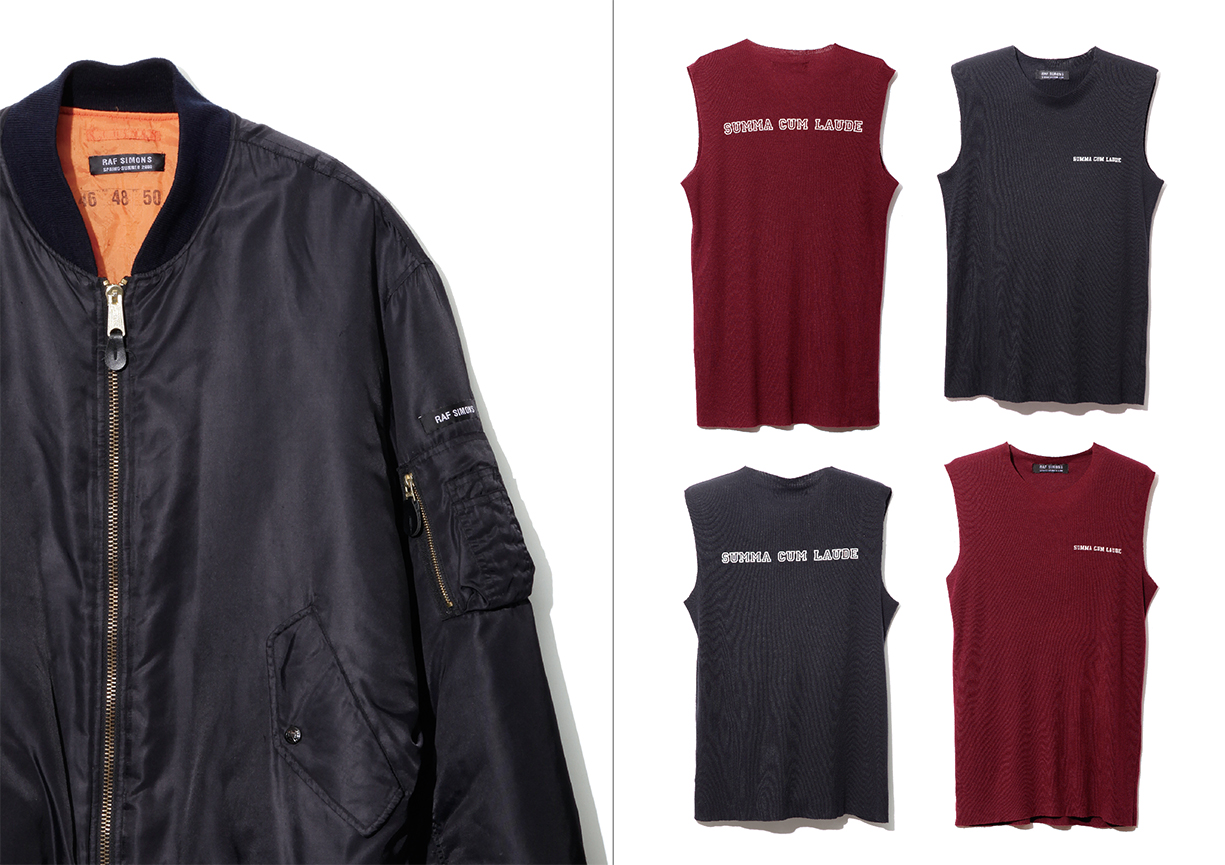 23 years on, a cult following and a number of successful creative director roles later and the Belgian-born genius continues to challenge the system by looking to his own reality, collaging his life, loves and obsessions. Far from nostalgic, these glances back continually push possibilities and lead us to new, furiously energised places. From his recontextualisation of wardrobe staples to his vigorously graphic approach, his shape-shifting silhouettes to this pounding show music, his street-cast boys and faraway warehouse show venues to his curation of art shows, Simons has always been two steps ahead of everyone. To help us take stock, Printings.JP have published what Dover Street Market-based rare tomes purveyor IDEA Books declared "a true superbook that will be worth more than bitcoins by this time next year". Free from text, the two black books -- 1996-2001 and 2001-2006 collate the looks, lookbooks and essential ephemera of Raf Simons's revolution of menswear.
Printings.JP, launched last year as an offshoot of Tokyo-based vintage shop, showroom and digital archive Laila Company, have broken the traditions of conventional vintage bookstores by sourcing and selling a curated selection of all manner of almost-lost-but-not-forgotten, designer-focussed printed matter. From invitations to posters and lookbooks, their hard-to-find artefacts promise to feed the most obsessed followers of Comme des Garçons, Emporio Armani, Maison Martin Margiela, Raf Simons, Tokio Kumagai and Yohji Yamamoto. In December, they announced that they were taking their devotion that bit deeper by producing a series of archive books that they would photograph, edit and publish themselves. As the first two tomes (sold as one) dedicated to a decade of Raf Simons are released in limited numbers, Laila guides us through the past, present and future of one of fashion's great masters.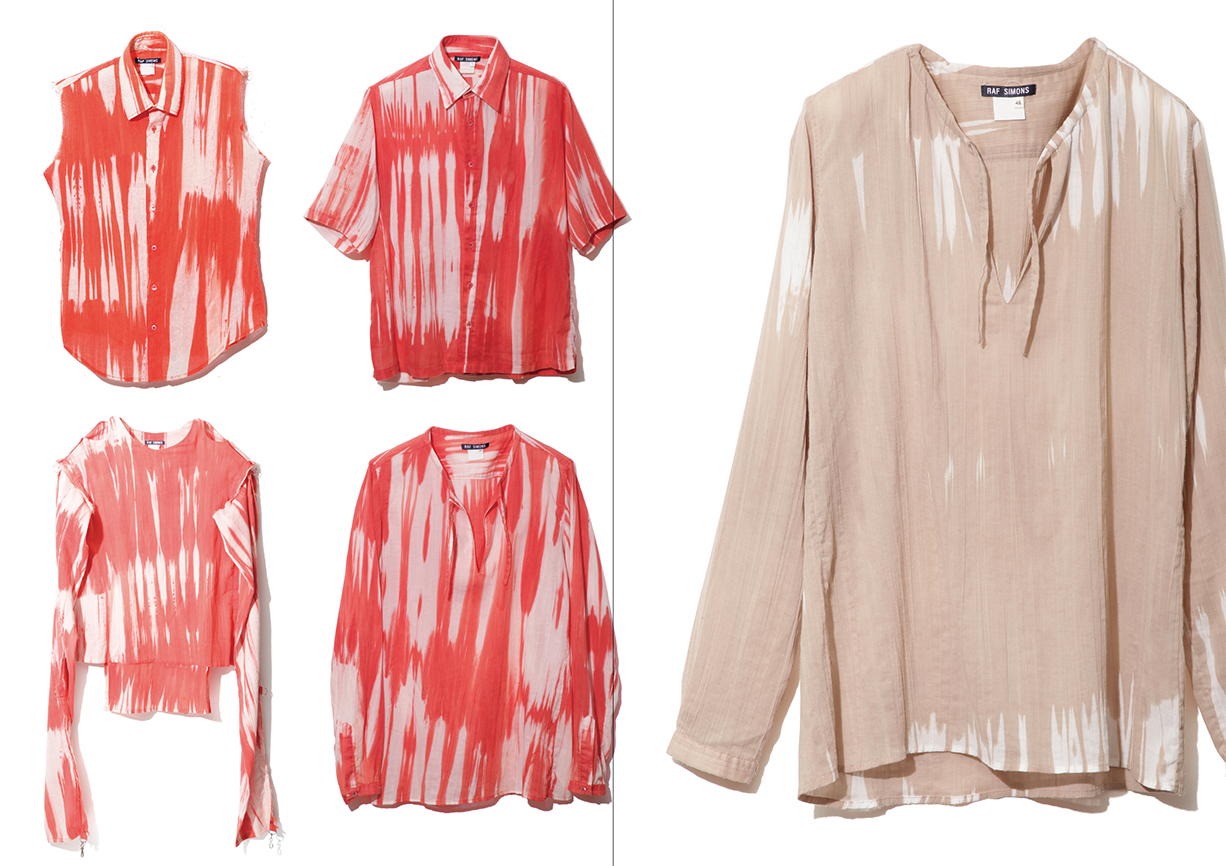 What was the catalyst for this set of two archive books? Why Raf Simons, why now?
After collecting a large number of Raf Simons items we wanted to publish a book that connects the past with the future. I met my partner for Printings.jp about six months ago and we were both collecting garments with a similar feeling. Beyond the clothes themselves, we long to convey history through printed matter too. By understanding the past, we believe that the future will be opened and publications like this one one can share the story with more people.
For many, the books will introduce a new generation of fashion fans to the work of Raf Simons' early years.
That is the essence. Of course, fashion is forever evolving with the times yet rather than consider fashion as a mere subject of "consumption," we respect the creations of the past and engage in their collection and preservation as resources for future generations. The most important element of our practice is to pass on this profound sense of creativity. We are working on connecting to the future in various ways -- we collect in order to create.
What kickstarted your own love affair with Raf Simons. Was there a particular collection, moment, or garment that drew you in?
About five years ago we began collecting pieces from the 90s. You can really appreciate how revolutionary the cuts were.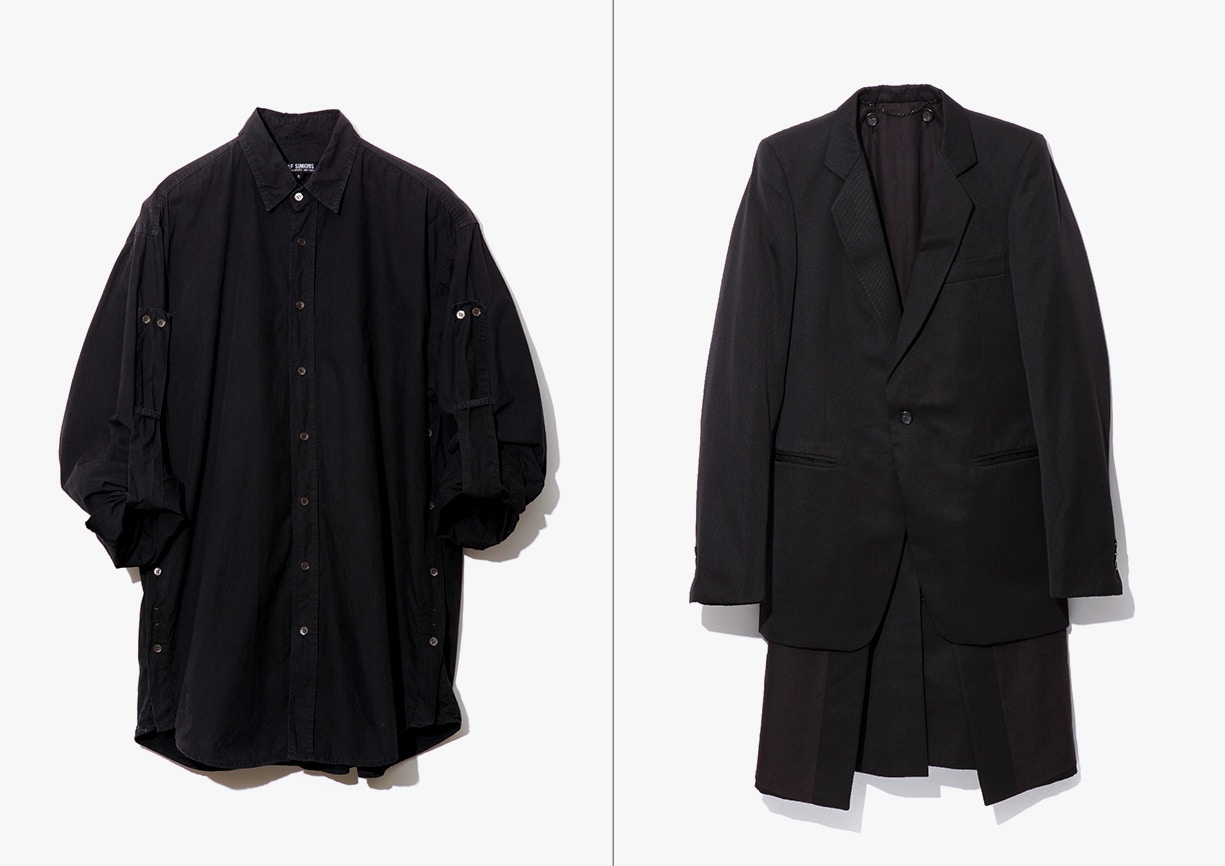 Could you tell us about your all-time favourite Raf Simons collection or pieces?
His Summa Cum Laude collection from spring/summer 2000. When Gabba met MENSA.
How has the process confirmed and or challenged your understanding of his work, world and legacy?
For me, it confirmed the beauty of the 00s tailoring once more.
Finally, if readers can take one thing away from the book, what would you like it to be and why?
Everyone knows that Raf Simons laid the foundations of men's fashion today but this book captures how.
1996-2001 / 2001-2006 are available to purchase via Printings.JP and Idea Books