Photography Mitchell Sams
ashley williams channels pagan cher horowitz at london fashion week
The who, what and whomst of Ashley Williams autumn/winter 18.
|
17 February 2018, 12:53pm
Photography Mitchell Sams
Who?
Ashley Williams' invite this season was a crystal. Last season it was a smudge stick. The press release featured quotes from the dream dinner party line-up of Julian Cope, Blue Pearl, The KLF, Utah Saints and The Levellers, and talked about mother earth, folklore, druids, the summer solstice and paganism. Is Happy Ashley having a quarter life crisis? A young designer on the cusp of being a Proper Grown-Up? Struggling with the weight of the responsibility of being an adult? Finding refuge in hippy-isms? Can you make totally want-able and funny and lovely and amazing graphic splattered and slogan scattered clothes for ever? Well, hopefully.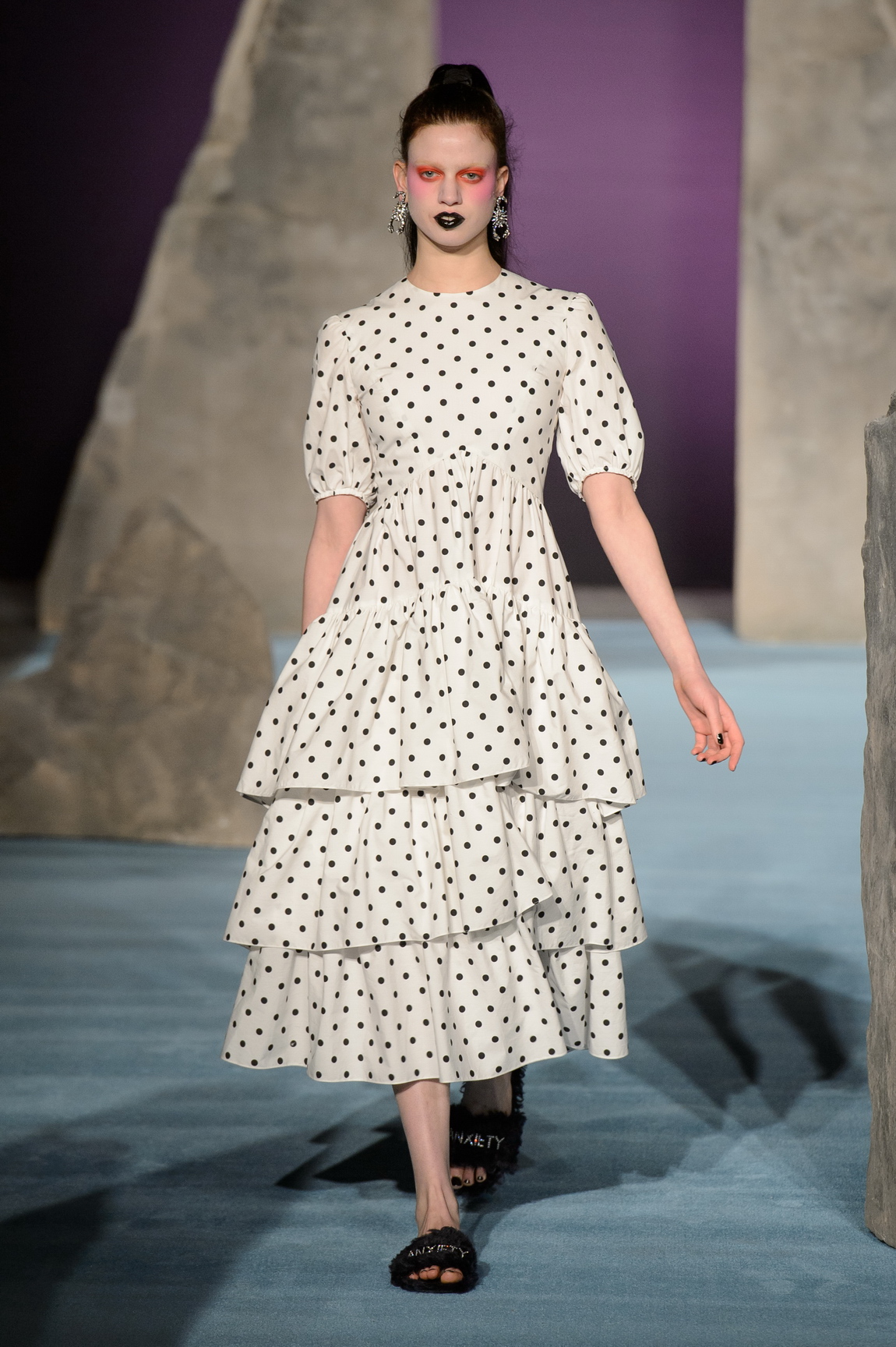 Ashley is entering the awkward finding yourself phase of being a young designer -- she graduated in 2012, which feels a lifetime ago in fashion years -- but she's also really hitting her stride. The collection was wonderful and everything we love about Ashley Williams. So no, no quarter life crisis. Just an acceptance that there comes a point in all our lives where we should embrace getting back to nature and listening to The Levellers and finding ourselves.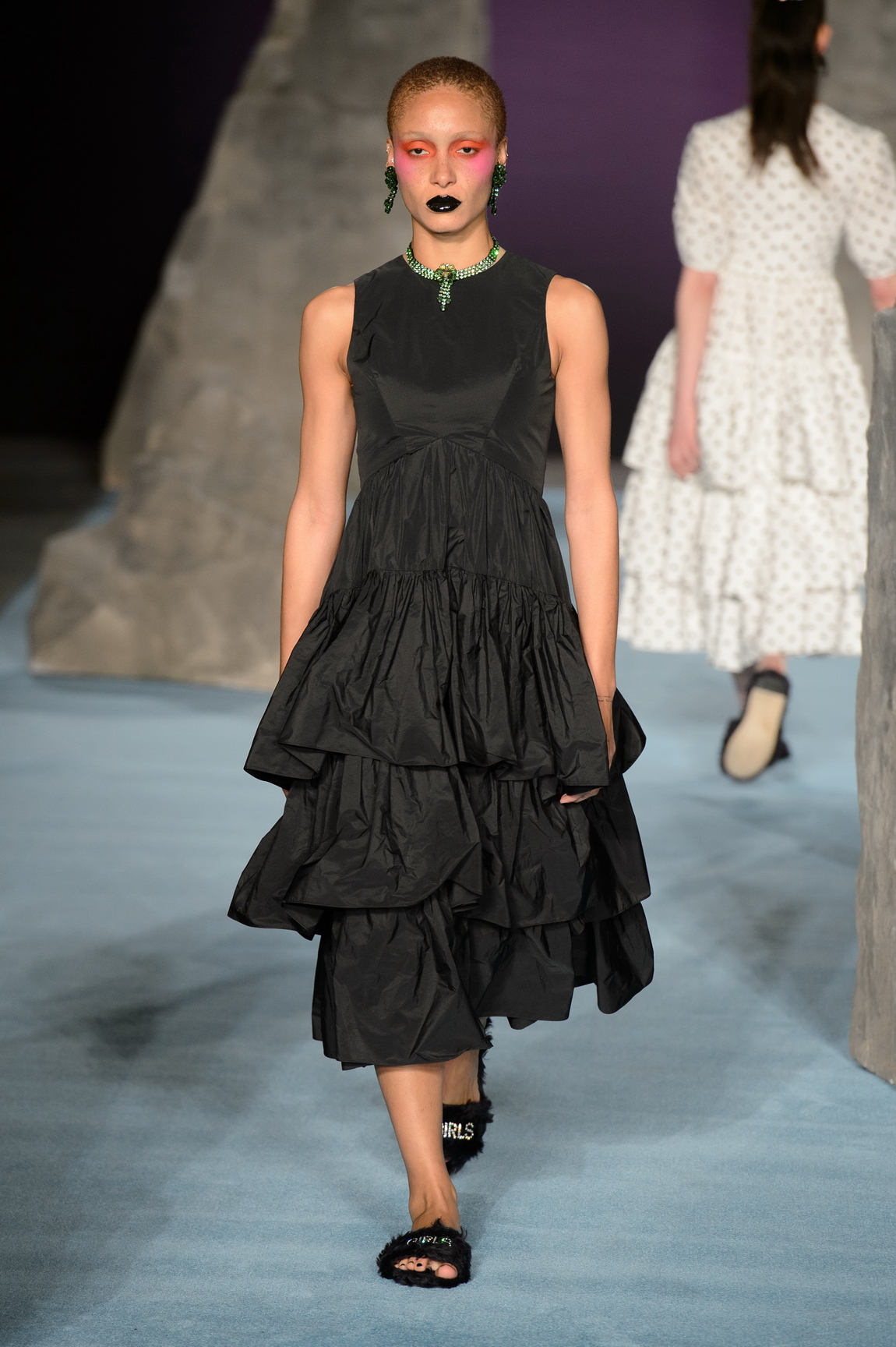 Whomst?
Yes everyone was there. Pixie Geldof and Nick Grimshaw and that whole set. Claire Barrow, Adwoa Aboah, Lili Sumner, Jazelle, and Lily McMenamy all walked, some twice.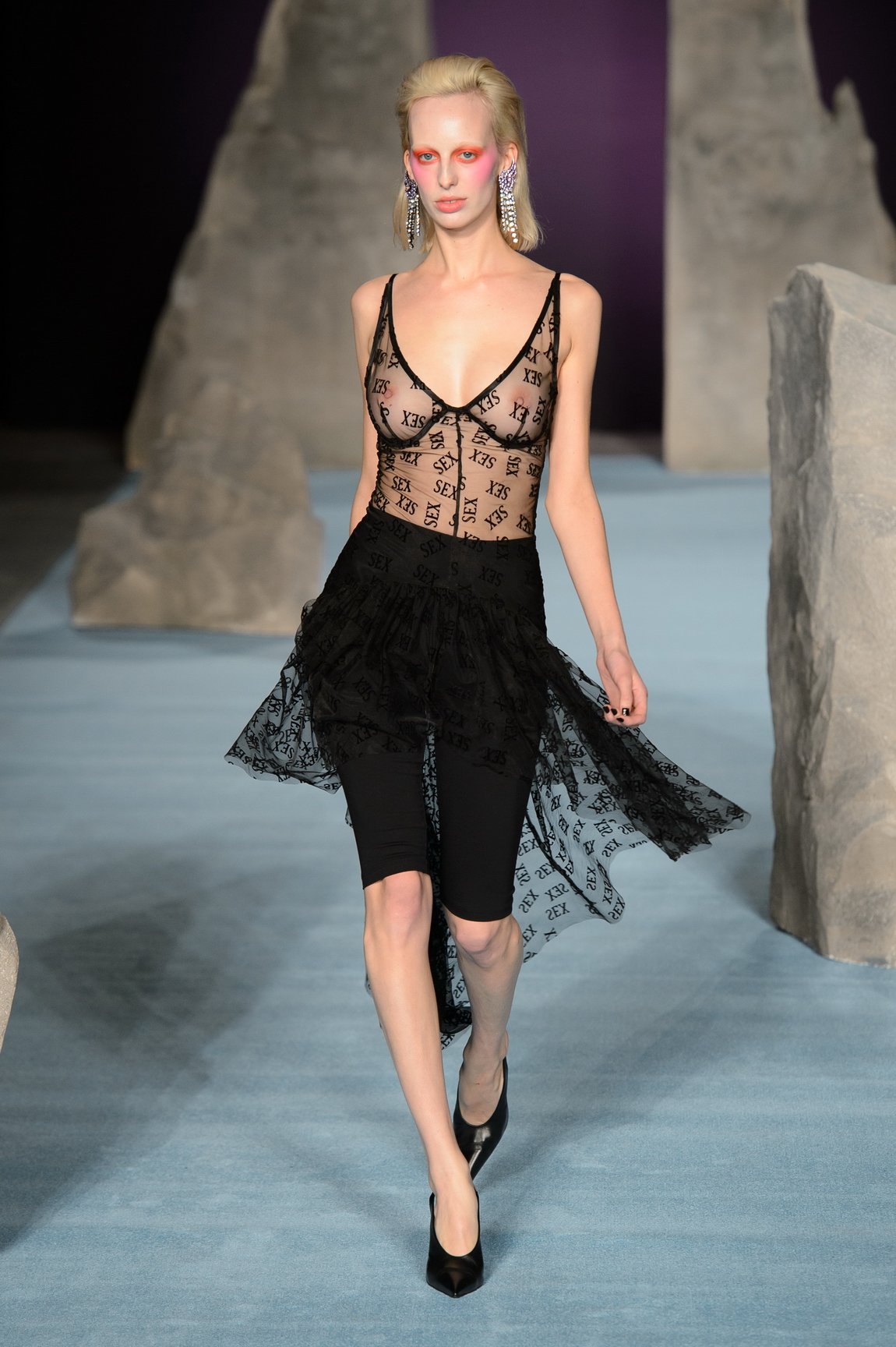 What?
Witchy, sexy, punky, girly, glam, fun; all Ashley Williams buzzword staples. It was kind of Cher Horowitz goes goth goes camping. So tie-dye, leopard print dungarees, fleeces, bucket hats, check suiting, frilly flowers, purple cord, animal prints, sheer layers, amazing prints and ladylike dresses. Easily the best looks were two sheer lacey top, emblazoned with sex prints.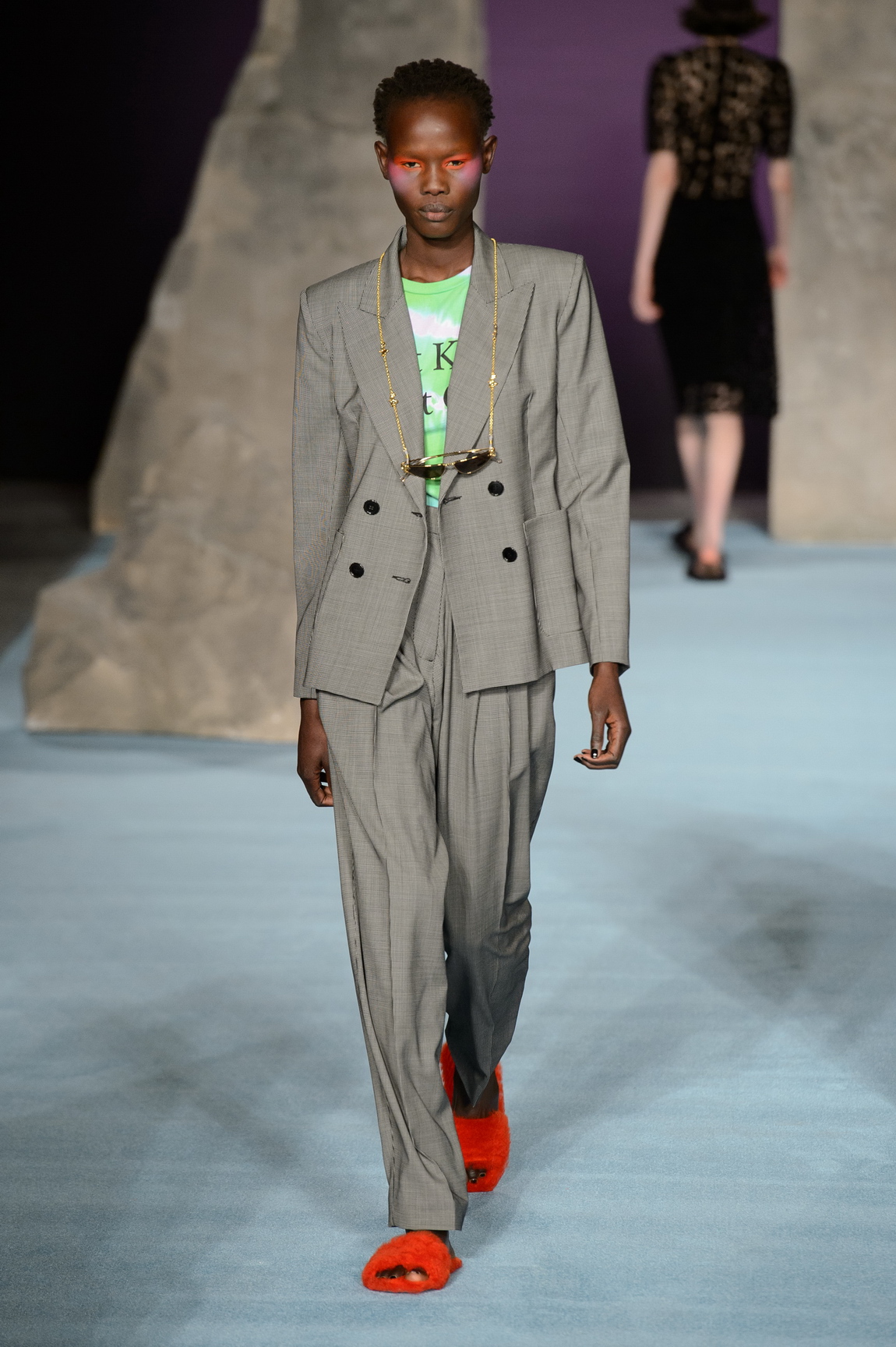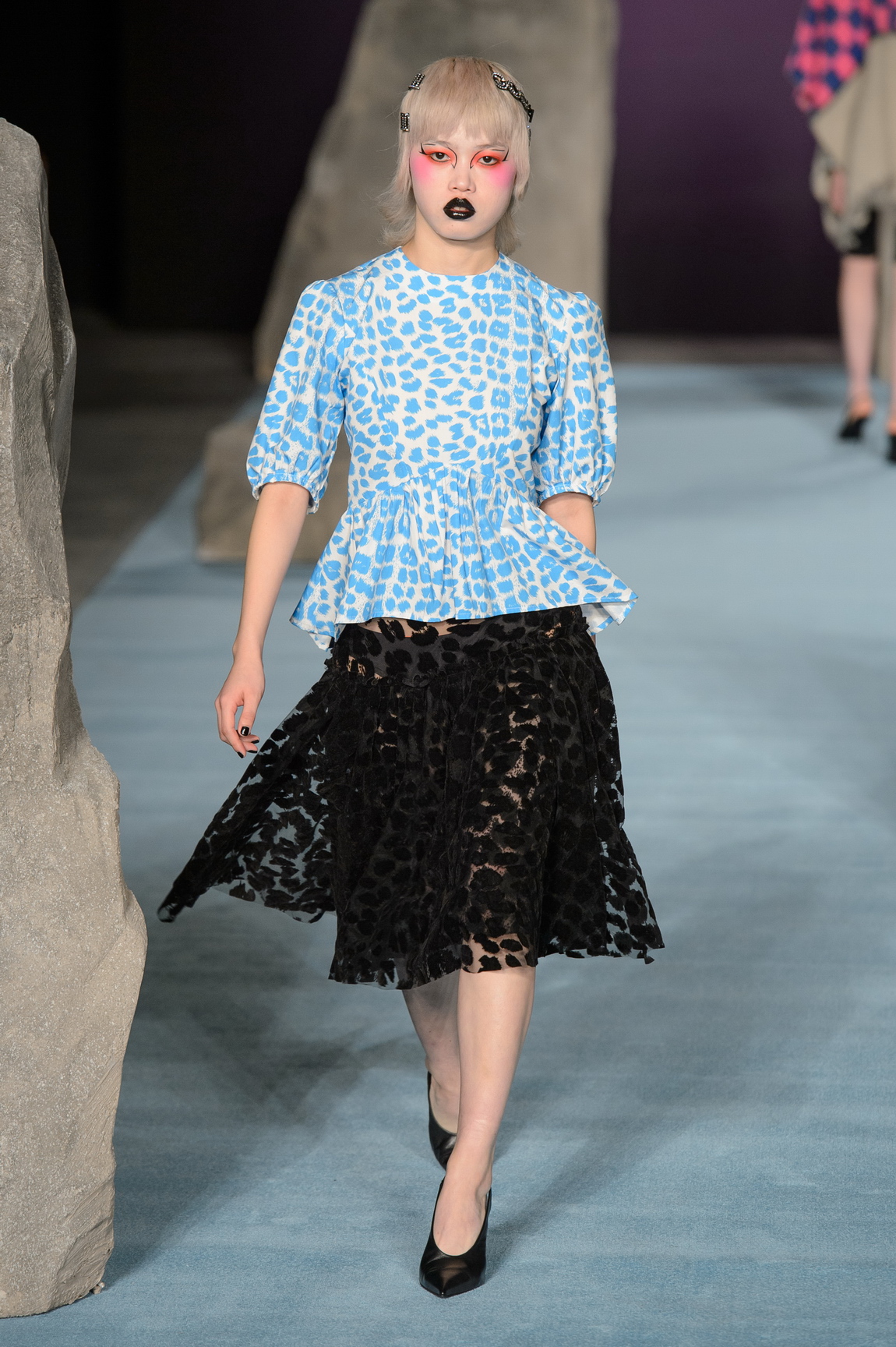 Credits
---
Photography Mitchell Sams
This article originally appeared on i-D UK.