accents are out, céline is now celine
Celine continues to prepare for its Hedi Slimane era by debuting an updated logo and deleting its entire Instagram grid.
|
03 September 2018, 5:01am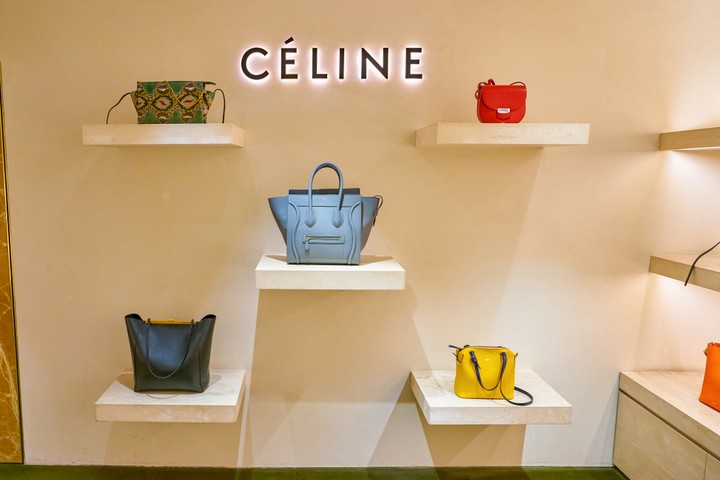 In anticipation of Hedi Slimane's debut at Celine this month the French fashion house continues to tease the designer's changes. We recently saw Lady Gaga debut Hedi's first Celine handbag design and now we've seen an update of the Celine logo. The most immediately noticeable change being the removal of the accent above the first 'e.'
The new logo was revealed in a dramatic cleansing of Celine's Instagram account, which has been completely wiped of all previous Phoebe Philo-era posts. Instead we now see three identical videos of a slowly moving gold foil curtain with a caption explaining the new logo.
"The new logo has been directly inspired by the original, historical, version that existed in the 1960's," explained the post. As for the accent above the 'e,' well it's been dropped to allow a simplified and more balanced proportion. The word 'Paris' will remain below the new logo on clothing and packaging but will not be featured on campaigns.

The updating of a label's logo under new creative leadership has grown more common in recent years as way to mark change. When Raf Simons took over Calvin Klein he updated the logo, as did Riccardo Tisci in the lead up to his Burberry debut. With a fresh canvas now ready for Hedi to showcase his vision of Celine upon the time left until his debut first show on September 28 doesn't feel so far away.
This article originally appeared on i-D AU.