noel gallagher talks about singing oasis songs, compares himself to bob dylan
Yes, he's having a dig at Liam again.
|
22 November 2017, 11:10am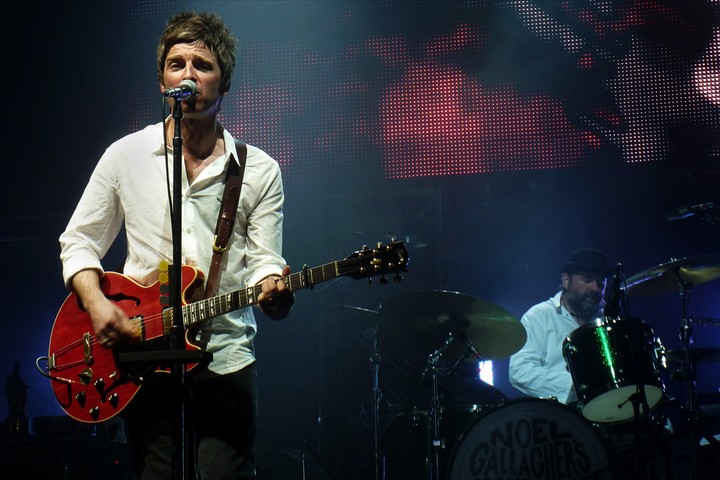 Image via Wikipedia
There are certain inescapable realities of this world we live in. Like, that we're slowly ruining the planet we live on and killing baby whales with our lazy pollution. That you cannot end a night out without eating cheesy chips and regretting it thoroughly for the next 48 hours. That the President of The United States will write stupid tweets. That the Gallagher brothers will fight.
It's impossible to note all of the insults thrown between them this year alone, so we're just sticking to the most recent: Noel says that he, not Liam, should be singing Oasis songs at their gigs, because "Bob Dylan sings Bob Dylan better than anyone else", and also, he wrote them.
Speaking to the Irish Independent, Noel described his former brother as a "village idiot" and said: "I play the Oasis songs because it's what people want to hear when I play live. And why wouldn't I? I fucking wrote all of them! I know who the girl is in Don't Look Back in Anger. She's not an actual fucking girl. But I know where she is coming from."
Noel, who's releasing his own solo album Who Built The Moon this Friday, went on to say he thinks Liam is "not well". "I never fought with Liam at all", he explained, without irony. "Liam was fighting with himself. Right now, he's picking a fight with himself somewhere. I don't suffer fools in any fucking sense at all, but I suffered him more than maybe I should have done. I felt maybe, looking back on it, that the stadium rock thing wasn't me any more. At the time, it wasn't a musical decision. It was literally a case of I can't bear the fighting and the shouting and the firing people for no reason."
And if that wasn't enough to completely dash all hopes of a triumphant heartwarming Oasis reunion in 2018, Noel told i-D: "I'm over here doing my thing, you're over there doing my thing, and never the twain shall meet, thank you very much."

I just wish we all could get along.