The first in our specially created projects from Fashion Art Direction students at Manchester School of Art comes from India Raine Stephenson, who returns home to her native Sunderland to ask, "Is there hope up north?".
|
06 November 2017, 8:45am
One of the aims that Lou Stoppard and I have with North: Fashioning Identity, is to encourage audiences to consider what the North of England is today, what it means to them and how it can inform creative practice. With this in mind i-D set a brief to students studying BA(Hons) Fashion Art Direction at Manchester School of Art, to create a project that is a personal reflection on their own sense of Northern Identity. For some this meant revisiting their home town to unpick themes of their own history, others are all too aware of the different feelings and lifestyle that moving to Manchester has given them, whilst some felt that they could not relate to a sense of northern identity at all. What links this varied group of projects with other young creatives throughout Britain, is that no matter where you are, these formative years are likely to be present in their work for ever more.
- Adam Murray
I feel like you can't get more northern than the place where I grew up. I'm what you would call, 'a mackem' -- someone from Sunderland -- and although I'm proud of where I've come from, I moved to The Manchester School of Art feeling that I wouldn't get the opportunities I'm getting now if I stayed in the north east. I wanted to go back and visit one of the boys I grew up with to get an insight into life back home and see if there is hope up north.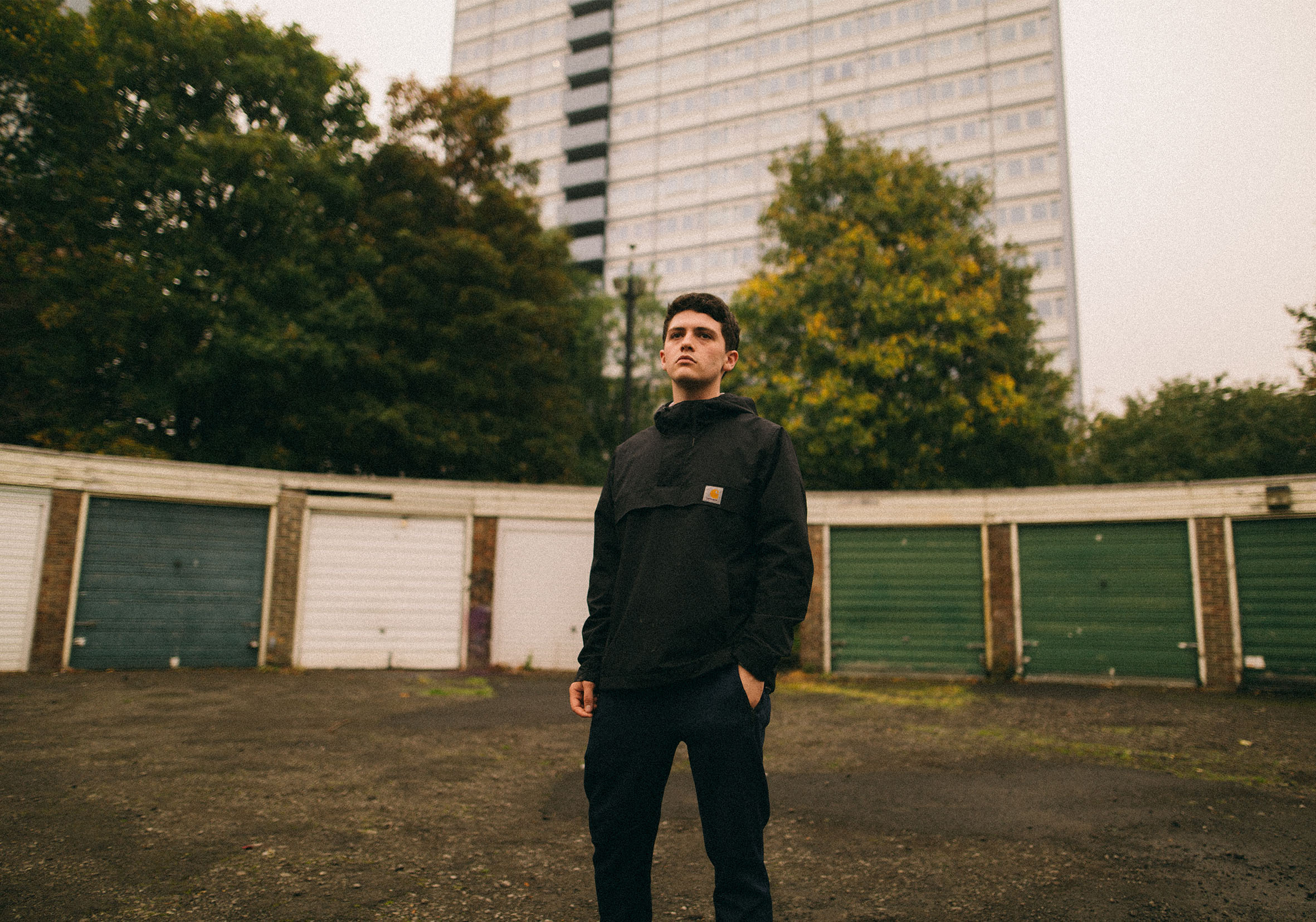 Describe to me where you grew up, Max?
I grew up on the outskirts of Durham in an old village called East Rainton. 15 miles from Newcastle, 7 miles from Sunderland, a population of 2000 Northerners, a shop, a pub and an oddly situated Thai restaurant. There's not a lot going on in East Rainton.
Now describe your house to me?
I live at the top of the estate in the same house I've lived in my whole life. The house is more
about the people in it though and, without falling into that stereotype of the 'northern family', we're pretty tight knit. Find us relaxed on a weeknight, me and Mam on the sofa and Dad on the armchair.
Explain to me how you feel about the north east?
In my opinion, the north east is like nowhere else; grim, grotty but full of bloody passion. On the surface, fair enough, it's dated. We're stuck 10 years behind London, but spend one weekend in Newcastle with a real Geordie and you'll fall in love with the north. A lot of people have their expectations of the north east, most of which are probably correct but right now it's changing and I feel a lot of that is under the influence of young people wanting to make a difference to their cities.
I know you have been working at making a difference too recently. Tell me a little about that?
Yeah, I mean, I work at the Labour Party and have done for a while. At the beginning partly for the spare cash I'll admit but it's very different now. I enjoy going to work and I guess it has
something to do with why I haven't moved away from the north east. I feel like I'm doing something that actually makes a difference to a lot of people and Corbyn, I know first hand, has given hope to a younger generation.
Do you feel there are different expectations if you stay up north?
Difficult question. People definitely expect less from you but I guess it's more about what you
expect of yourself. A lot of people will have their own opinions of the north and let them, but I
think for me, knowing that the north is growing and becoming more established I'm proud to
have stayed and watch myself surpass people's expectations.
Is there hope up north, Max?
There is definitely hope up North.