hurry! frank ocean is selling worldnet hoodies for 24 hours
International freight is hot.
|
24 November 2017, 11:49am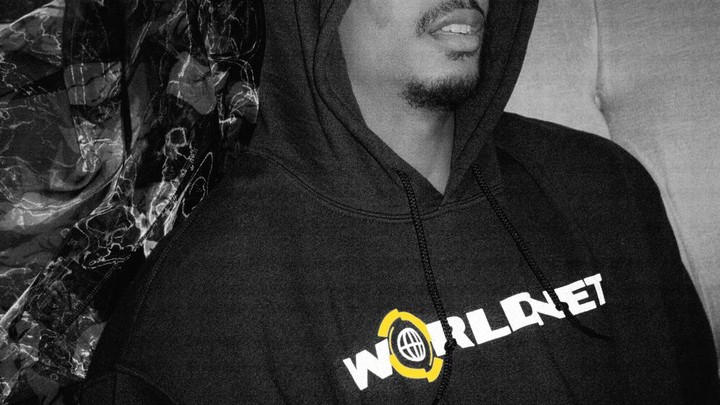 Image courtesy of blonded.co
This article was originally published by i-D UK.
Forget ugly sneakers, abandon platform crocs, the number one unconventional emerging trend from the past couple of years is courier companies. Last year, Vetements sent the fashion and freight worlds into a tizzy with their DHL adorned garments, a collaboration they reignited just this week at their Hong Kong pop-up shop. Now Frank Ocean is jumping on the courier van wagon by dropping hoodies with esteemed international shipping company Worldnet's logo on the front.
The hoodies popped up on Frank's online store just past midnight, but it's not the first time the planet punctuated logo has graced the actual planet. Frank's been spotted wearing it at ComplexCon, and Ysham donned the hoodie in our Frank Ocean cover story.
Clearly, the fandom is mutual:
It's high time courier companies get the recognition they deserve. Over at i-D we are huge fans. Huge fans. As well as featuring them in our Frank shoot, we deal with them on an hourly basis. Every silk gown, every fluorescent sneaker, every diamond encrusted chapeau that you spot in our pages has been couriered from somewhere by someone to get to the shoot. And then couriered back. If you are one of our loyal customers who bought the physical copy of i-D, firstly, thank you, and secondly, thank the courier companies that shipped them there. Thank them in the only rightful way possible: by purchasing a hoodie emblazoned with their logo. They're available on Frank's store, blonded.co, which is only open for 24 hours.
Ironically, shipping takes a whole 3-4 weeks.