Nicolas Di Felice is continuing Courrèges libertine legacy
The Belgian designer discusses his sexy, cut-out filled SS22 collection and bringing back wearability to fashion.
Photography Ola Rindal
This story originally appeared in i-D's The Out Of Body Issue, no. 367, Spring 2022. Order your copy here.
After an oddly clement Autumn, the weather has just turned in Paris. It's one of those bracing November afternoons when the dark-by-four skies and the city's zinc roofs blur on the horizon. Dreary as that sounds, it's done nothing to dampen Nicolas Di Felice's sunny disposition, even though he stepped off a red-eye flight from New York just hours earlier. "I mean, just look at it – it's fantastic!" he exclaims, unjaded and gesturing at the sweeping view from the mirror-walled office-meets-showroom that once belonged to André Courrèges, the namesake founder of the house he now runs.
Located at the top of a six-storied Haussmannian building at the heart of Le Triangle d'Or – luxury fashion's hallowed ground, bordered by Avenue Montaigne, Avenue George V and Avenue des Champs-Elysées – it's the sort of perch that designers dedicate their careers aspiring to. But such storied surroundings can conjure a sense of trepidation; working against the backdrop of legacy is no mean feat, as the two sets of creative directors that preceded Nicolas' arrival at Courrèges discovered. The house is, after all, a monolithic presence in the French cultural imaginary – one that Marie Chaix, Nicolas' go-to stylist, neatly describes with the words: "iconic; French; 60s; youth; direct". Just over a year into the job, however, the 38 year-old Belgian designer has proven himself capable of meeting the challenge, acknowledging Courrèges core tenets while confidently proposing a new blueprint for a house that helped set the course for modern fashion.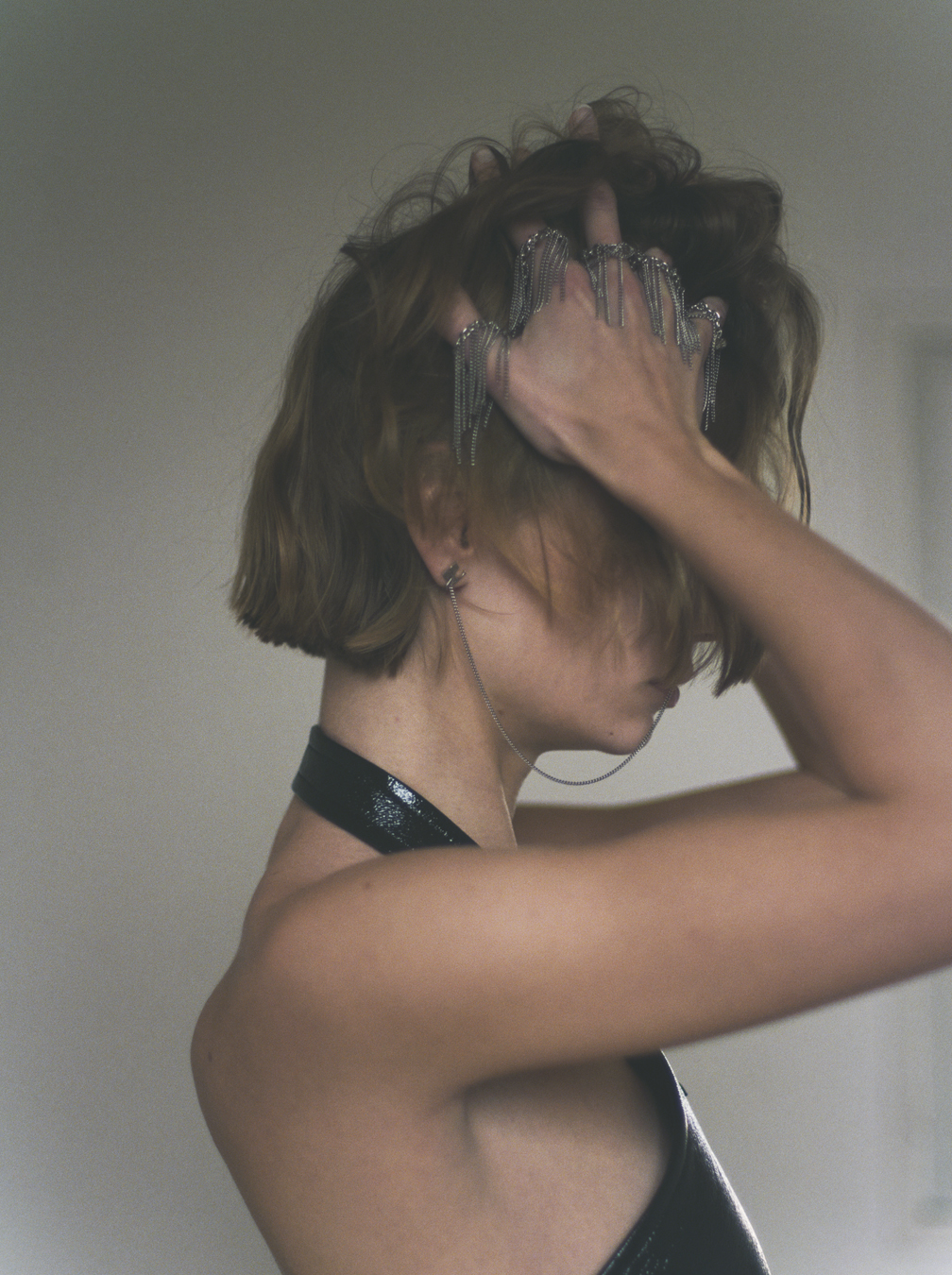 "His vision is strong and direct," Marie continues, "and it's reinforced by a very intelligent use and interpretation of the archive that resonates with now." Her point was well proven back in March of last year, when Nicolas presented his debut collection for AW21. Filmed in a huge, open-roofed white cube that was erected close to a popular rave spot on the other side of the Périphérique, it was a testament to the poise and autonomy of the designer's perspective. It nodded to the familiar grammar of the house – the trapezoid silhouettes, the moon boots, the heavy wool plaids – without pandering to the archive; precision and rigour felt in prim blazers with piped pockets, and nip-waisted coats cut from mossy black wool, while the sophisticated skimpiness of vinyl miniskirts, and décolleté-baring dresses with sternum cut-outs suggested confident, libertine flair.
It wasn't so much a conscious play of opposites, but rather the intuitive expression of a mind shaped by eclectic forces and interests. Nicolas is originally from Charleroi, a gritty former mining town south of Brussels that couldn't look or feel more different to the prim streets of the 8ème arrondissement, where he now works. Growing up, he was a music fanatic (and still is – Schubert's piano sonatas are currently top of his playlist), listening to everything from electro-techno icons Drexciya and Belgian EBM pioneers Front 242, to alt-rock band Blonde Redhead, and even designing his La Cambre graduate collection with the image of a girl thrashing in ecstasy before a stack of speakers in mind. From there, it was off to Paris, working under Nicolas Ghesquière at both Balenciaga and Louis Vuitton, with a brief spell at Dior under Raf Simons and Pieter Mulier in between.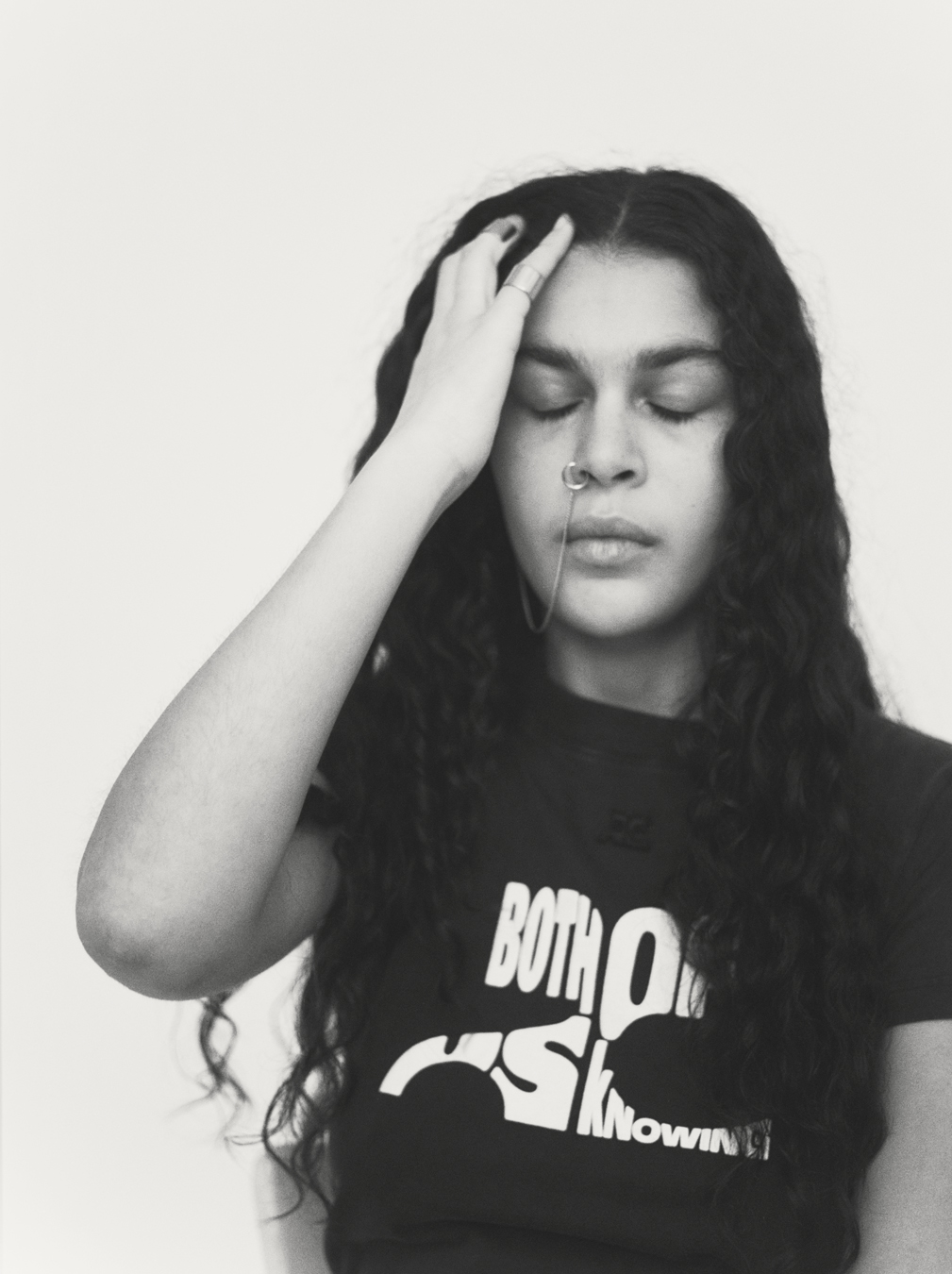 Those experiences helped hone the singularity of his own vision. "I realised that even if I've worked for so long with some of the most inspiring people – and I've really evolved and learned so many new things – it's made me more sure when it comes to what I really like. And even if that can be quite varied, there's always something particular that brings it all together." When it comes to fashion, that's an appreciation for painstakingly precise construction. "I like when things are well done," he says decidedly. "I don't like to use the word obsession, but I love it when things are really clean, clear, neat, and also understandable."
"I want my Courrèges to be worn. Making clothes for people is my job. It can't just be about my fantasy." Nicolas Di Felice
Reading that, anyone with even a fleeting knowledge of André Courrèges' œuvre will understand why this is a job that Nicolas was – if you'll excuse the pun – perfectly cut out for. "The first time I saw his clothes in the flesh, I was just struck by how well done they were," he says – no surprise, given André's ten year stint as a pattern-cutter for Cristóbal Balenciaga before founding his own house. "His work was always so factual. And though it always sounds a bit lame, the simplicity of it has a really powerful quality. You can recognise it from the simplest shape – that's incredible."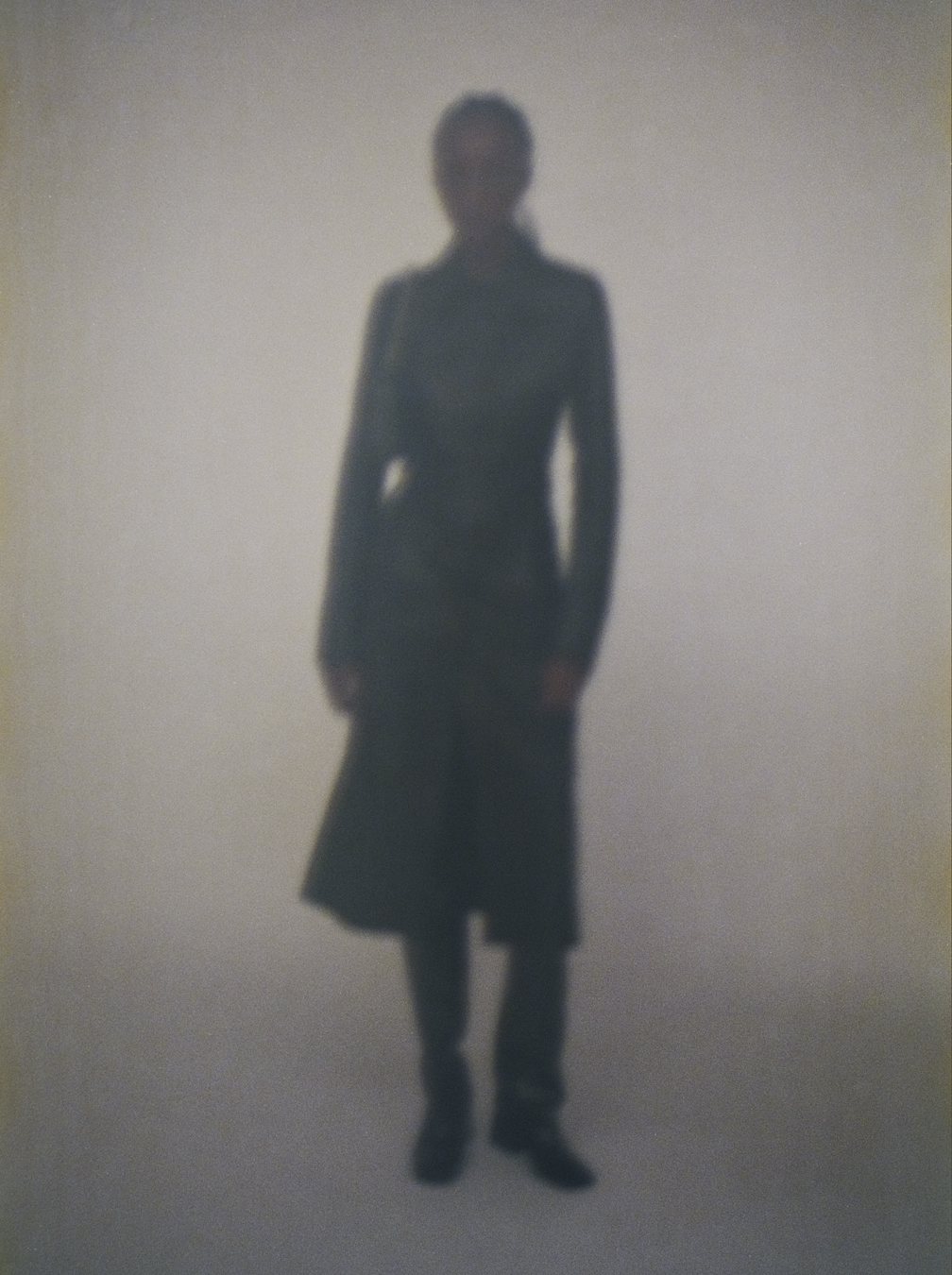 That was the impression you were left with after the presentation of his SS22 collection – his first IRL show for the house. In a season where the appetite for skimpiness and sexiness appeared at its peak, Nicolas was certainly tuned into the moment, offering plenty of the slick, party-girl staples that many already associate with his Courrèges: high-shine vinyl bustiers, low-slung cargo-pocketed trousers, halter tops cut from bust-skimming chrome bands. That said, while these are garments that call the nighttime lives of their wearers to mind, that's not all the designer wants you to associate them with. "I don't want to be pigeonholed as someone obsessed by rave," Nicolas chuckles. "I mean, I love a good bowl of soup and an early night just as much."
Rather than hedonism or depravity, Nicolas' interest in party culture is more about his desire to create clothing that inspires freedom – a philosophy equally dear to André Courrèges. "I think there's nothing more inspiring than someone that looks free," he says. "That's the thing that I find inspiring in clubwear. Dance floors have always been such fruitful grounds for freedom. That's what I find so beautiful." Granted, you don't need to get dressed up to go out-out to harness that feeling. "Obviously, there's the more sexy stuff – I don't hesitate to do short-short, and I don't hesitate to show parts of the body," he says, "but if you really look at the collection, you'll find knits and tailoring, too." The outerwear's also a standout; think cocooning wool and vinyl ponchos, sporty neoprene bombers and slim-line leather trenches.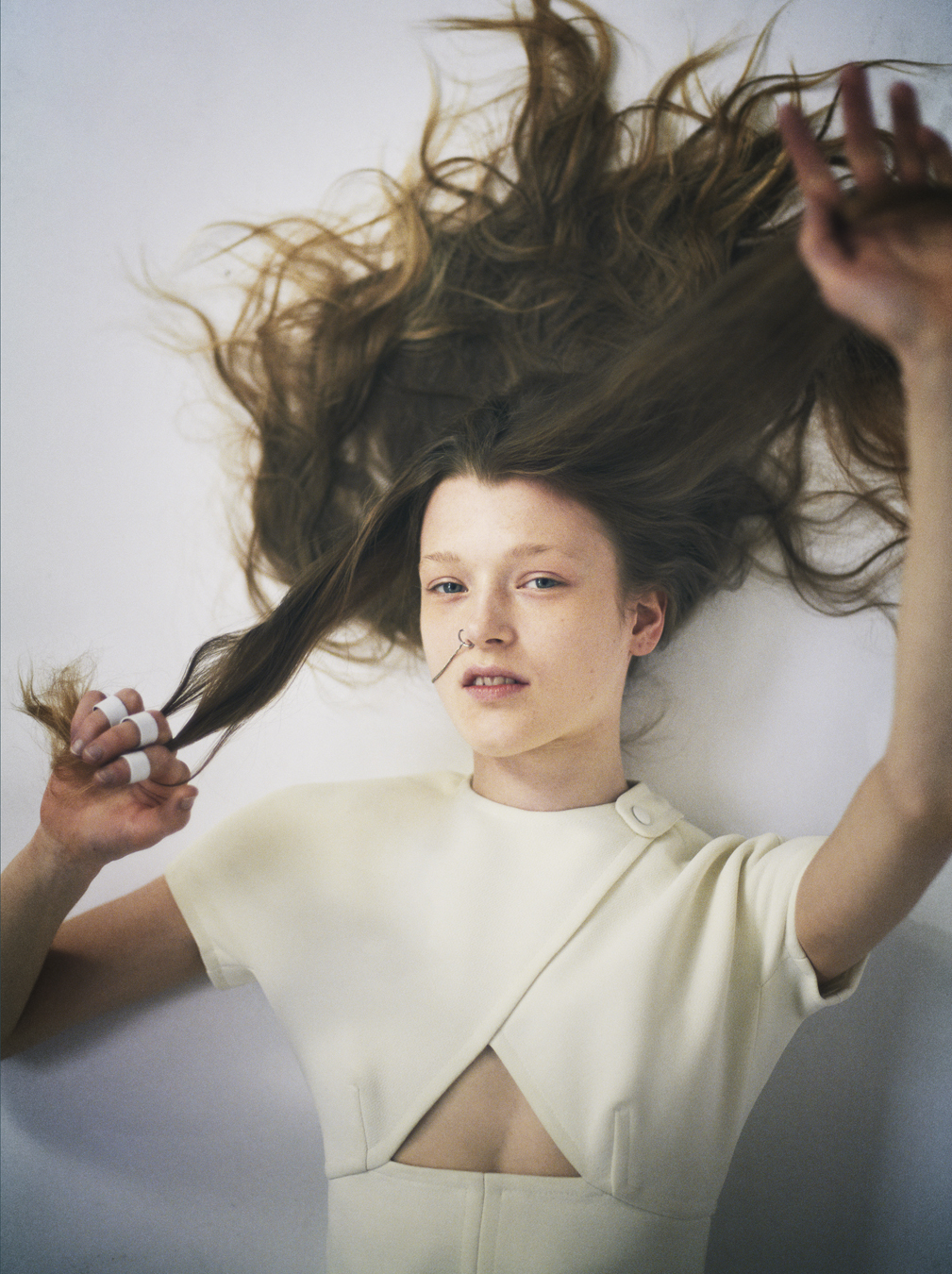 These are arguably the pieces that best illustrate what Nicolas had in mind upon arrival at the house back in November 2020. "I just wanted my Courrèges to be worn again," he says. "Making clothes for people is my job, first and foremost. It can't just be about my fantasy." For proof of his success, just head to the flagship store located five floors below his office, where you'll regularly see "women who look like they're in their 60s on one side, and others who are probably in their 20s, all trying the same clothes." And walk through the streets of Belleville, Hackney, or Bushwick and there's already a good chance you'll clock a passer-by in one of the brand's emblematic vinyl trucker jackets.
Indeed, while the broad appeal of Nicolas' vision is certainly vindicating, he's quick to underscore that that's just what Courrèges was known for during its halcyon days. "For André Courrèges, it was always about making clothes that could be worn – creating fashion for the streets," he says. "That's something that I feel has been forgotten a bit. He's always placed in this little box – you know, space-age and all the rest – but that was just one trend. And when you really know his work, you know that it's not all about flying off to the moon. Every season, he added something new to what he'd already done. It was really the work of a lifetime. I never want to copy directly from what he did, but it's important to look at what we do have in this amazing archive and see what's relevant to bring back and re-propose today."
Of course, in a cultural landscape that feels a bit like the Shibuya Crossing – with things speedily moving in every direction at the same time – that's no simple task. Rather than attempt to play that game, though, Nicolas has chosen to lean into his own convictions. "Nowadays, I think that any designer takes risks just by doing their job," he says. "No matter what your style, nothing's really safe anymore. For me, doing something that could be seen as simple felt really risky, but now that I feel more comfortable, the risks I want to take are slightly different." If his track record so far is anything to go by, we're more than willing to wager they'll pay off.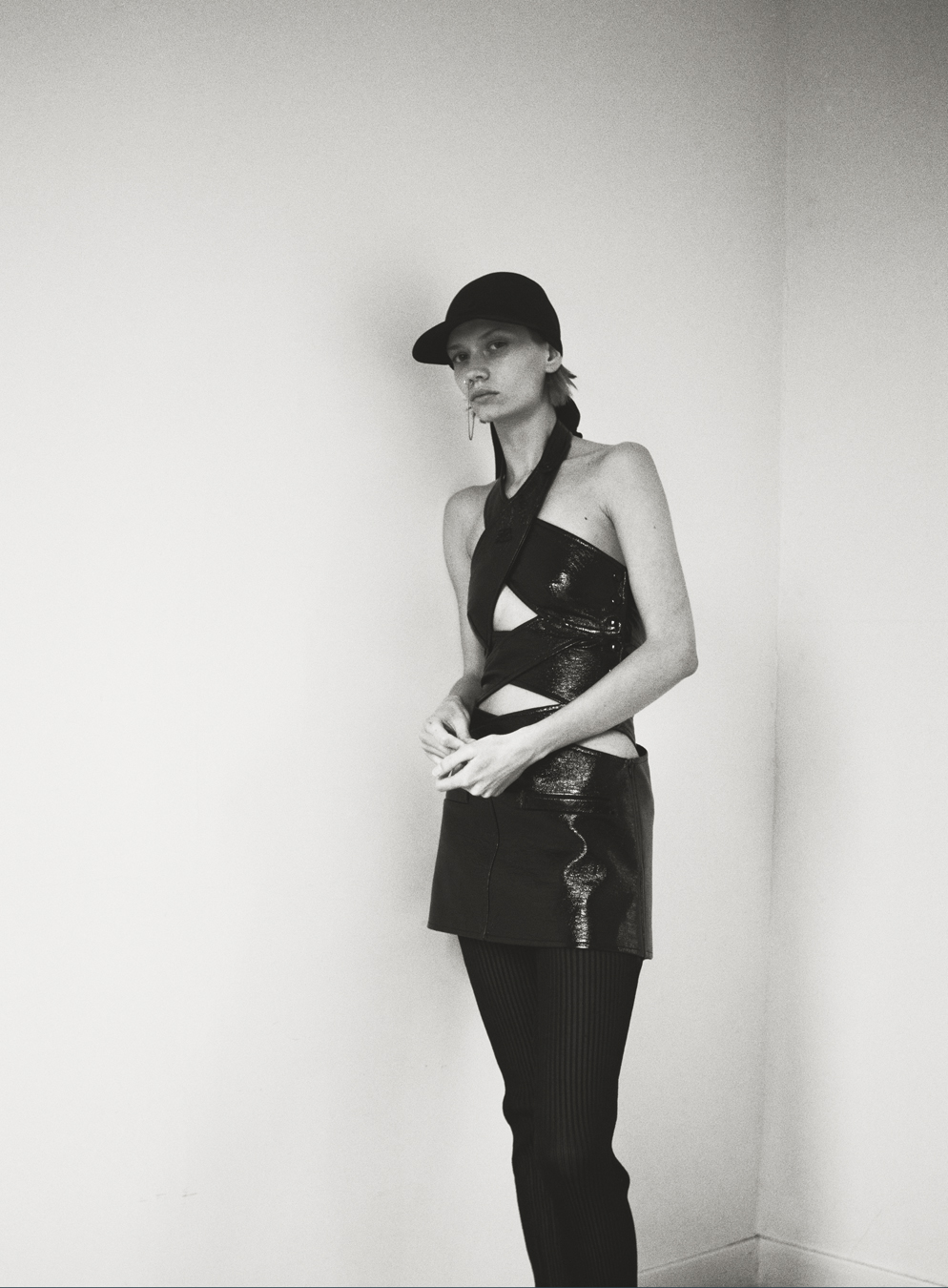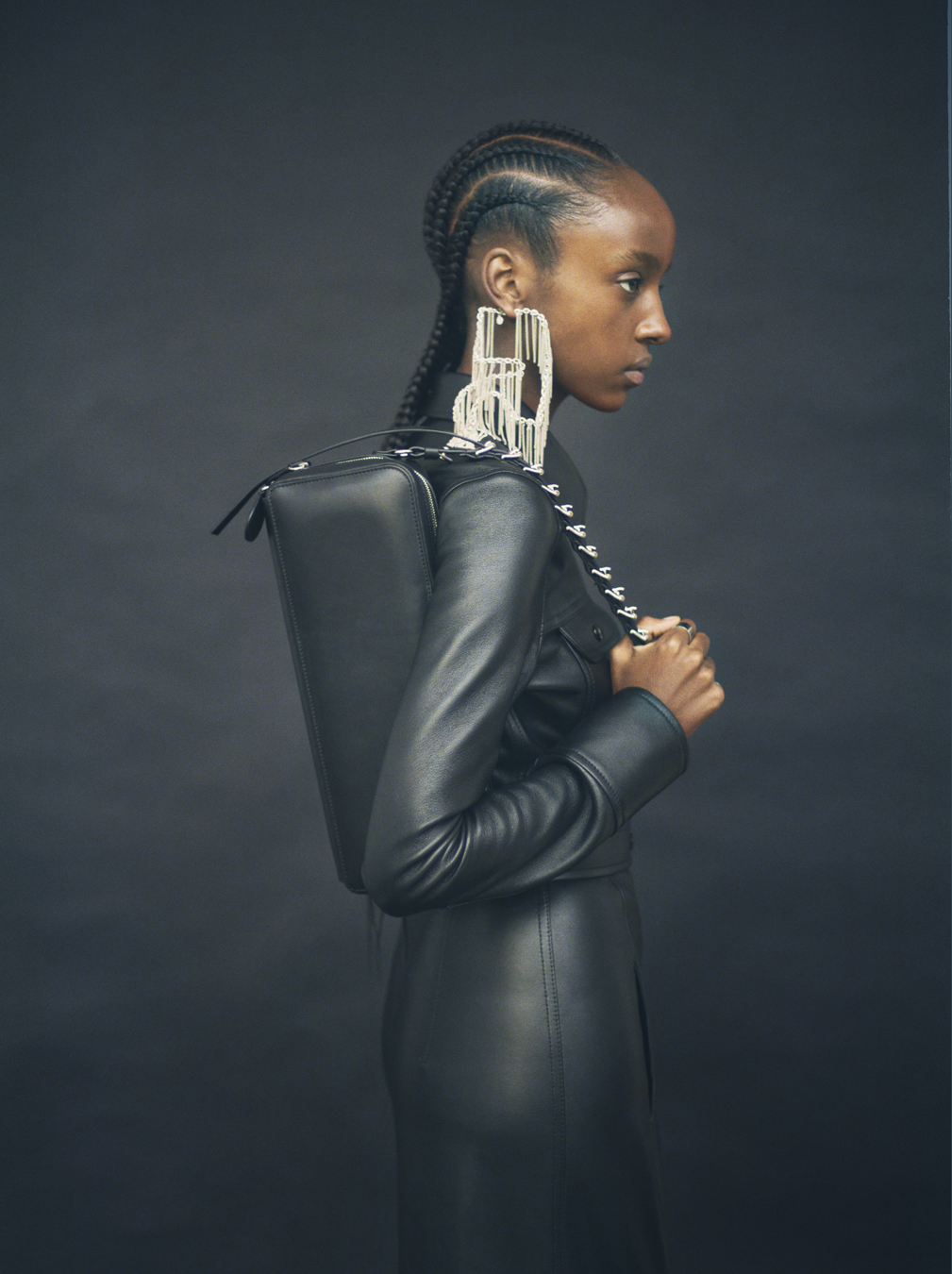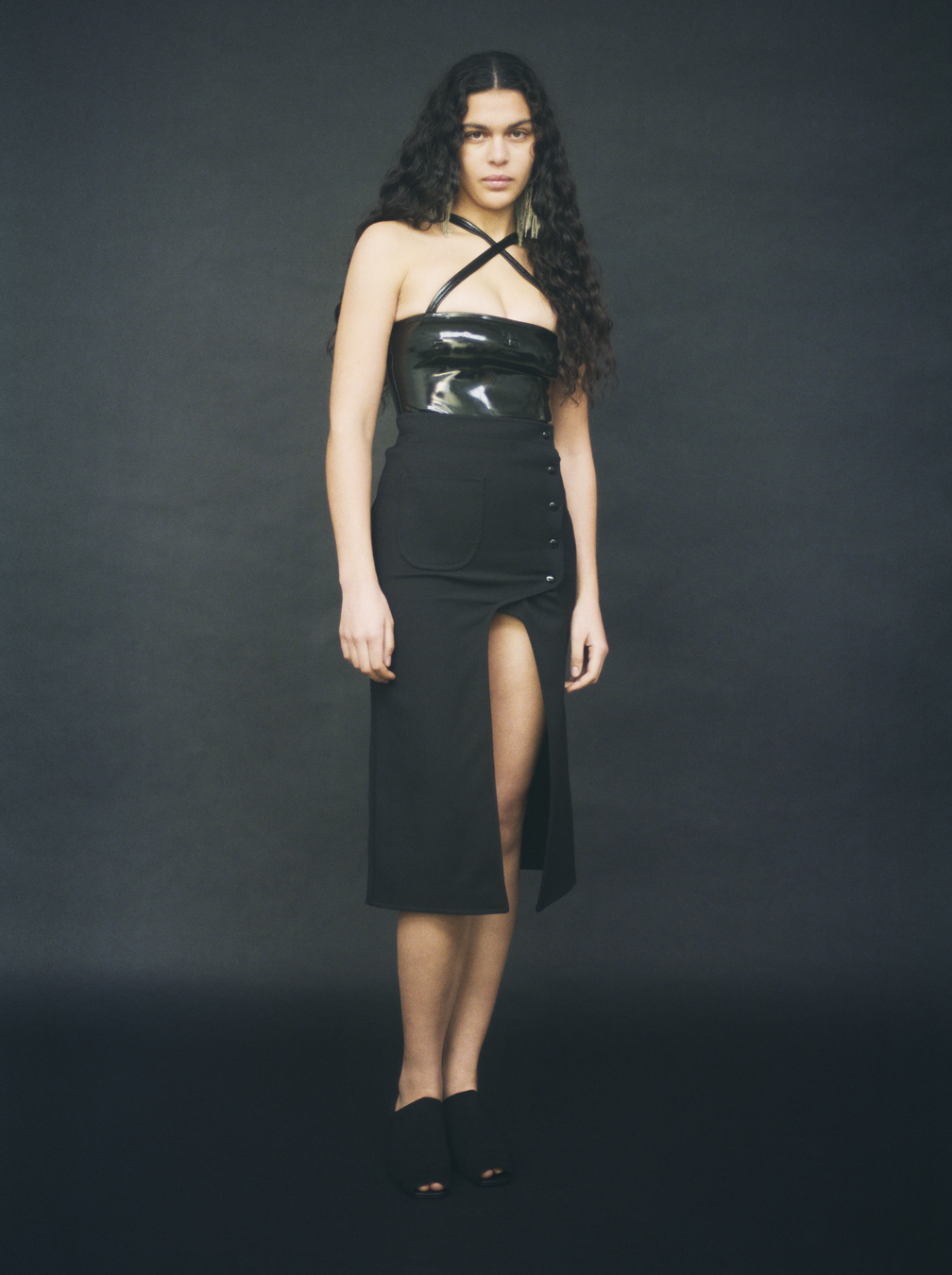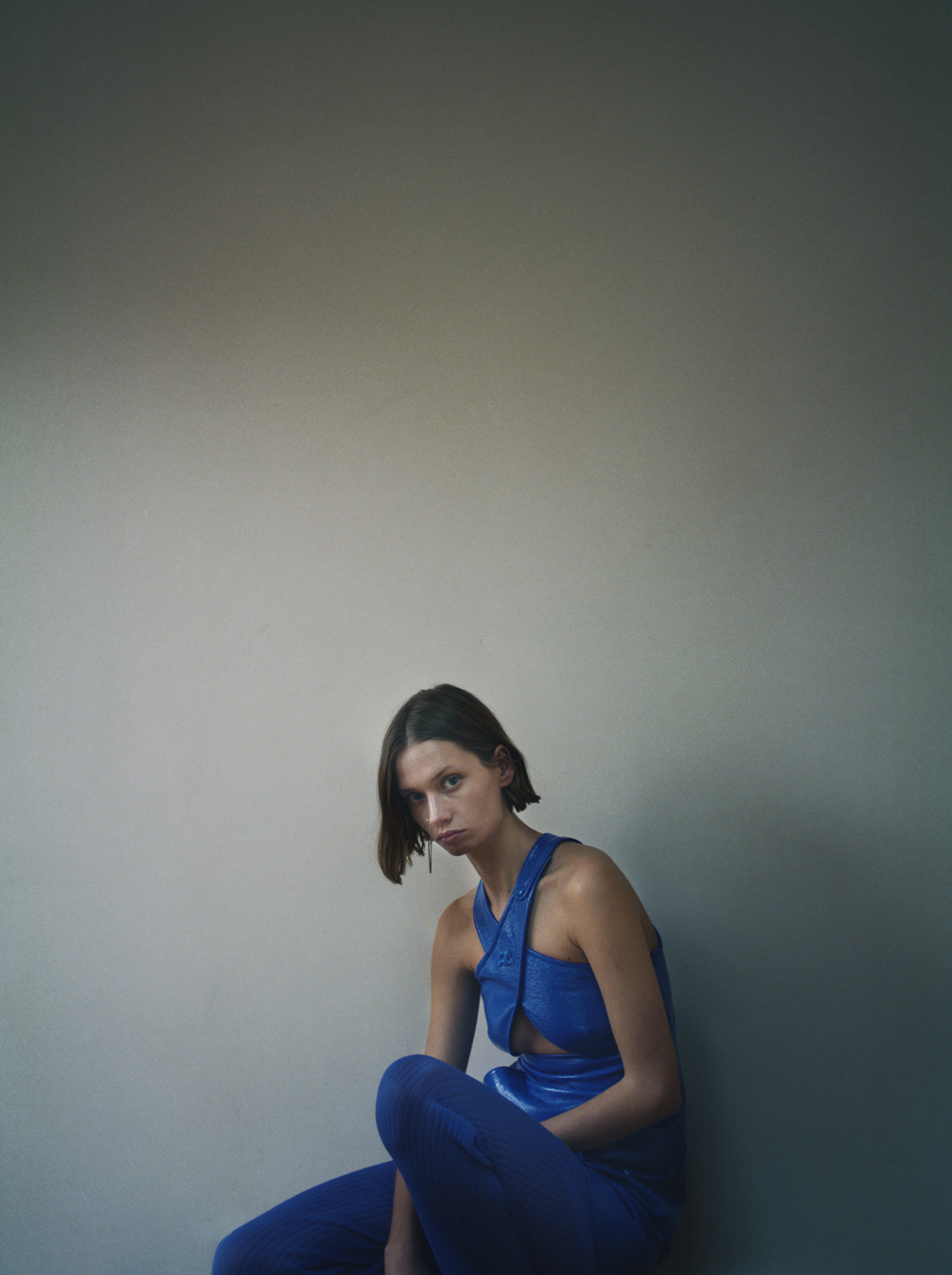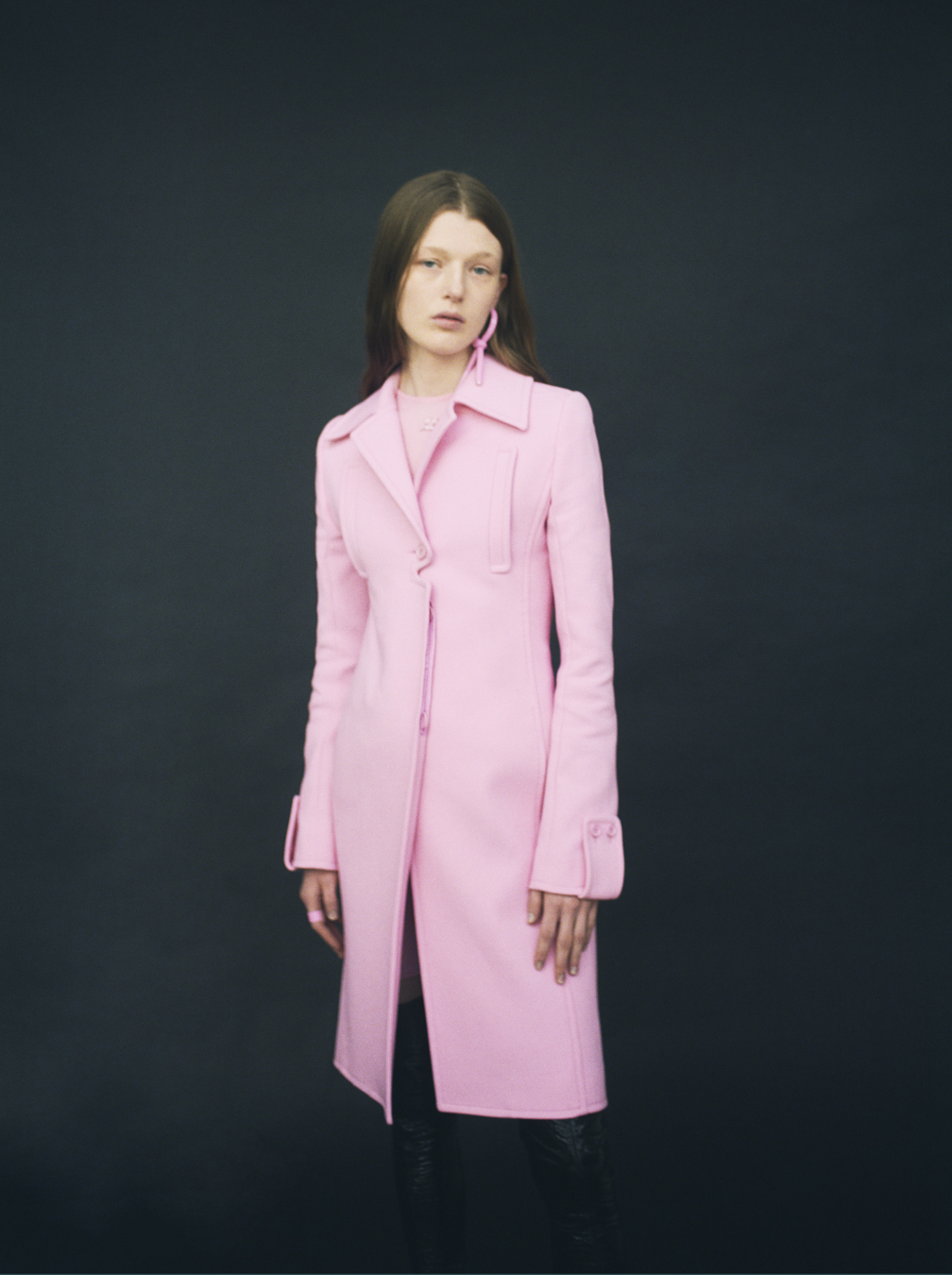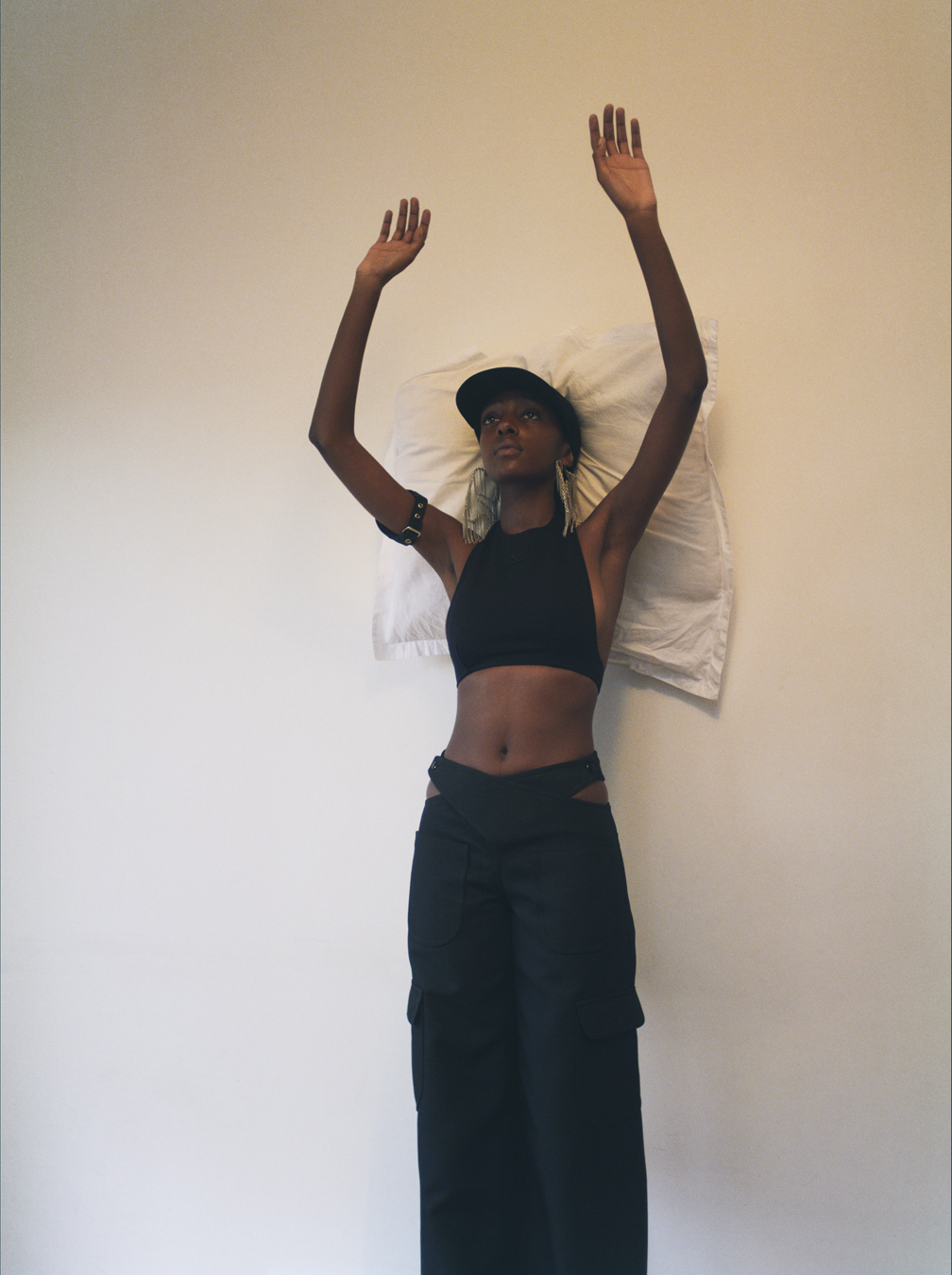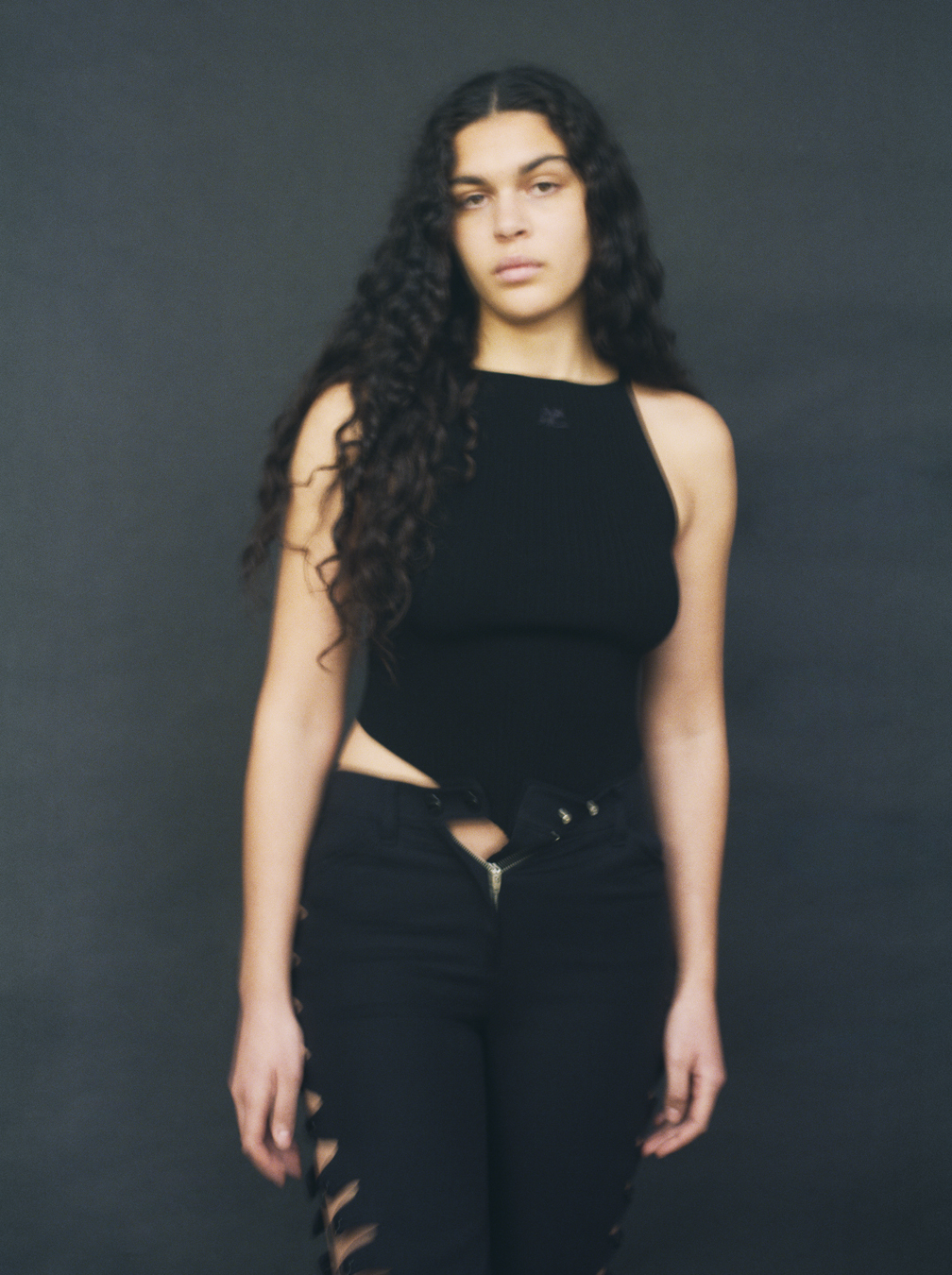 Follow i-D on Instagram and TikTok for more on fashion.
Credits
---
Photography Ola Rindal.
Fashion Marie Chaix.
Hair Joseph Puljate at Bryant Artists.
Make-up Anthony Preel at ArtList using Sensai Cellular Performance Lotion II and Sensai Ultimate The Concentrate.
Photography assistance Lea Guintrand.
Styling assistance Anaelle Field and Livia Rossi.
Hair assistance Laurie Nlate.
Make up assistance Azusa Kumakura.
Casting Piergiorgio Del Moro and Helena Balladino for DMCASTING.
Models Clara Fossar at Premium. Janina Maidorn at Viva. Marie Loridan at W360. Metta Irebe at Women.
All clothing, accessories and shoes (worn throughout) COURRÈGES.