Asda have organised a vintage Gucci treasure hunt
This is not a drill, folks!
|
25 November 2021, 12:53pm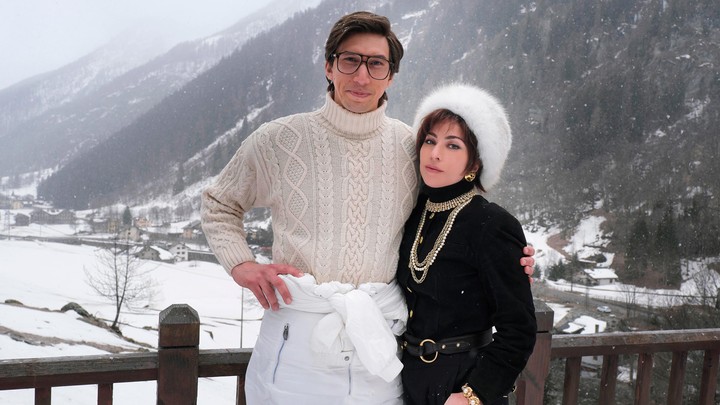 Image via MGM
Every so often, the fashion gods truly smile upon us, blessing the world with a remarkable sartorial opportunity. Recent and notable events include Stefan Cooke's foray into the world of menswear within The Sims, Laura Dern becoming the latest face of Proenza Schouler and now — brace yourselves — George at Asda have just hidden a treasure trove of purchasable vintage Gucci items in their UK stores, with prices starting at just £12. And it's all in honour of the House of Gucci film release this Friday. Praise be to Gaga.

Things will kick off tomorrow, 26 November, when 30 exclusive Gucci pieces will be scattered in hiding places across 50 different George at Asda shop floors — in London, Bristol, Birmingham, Edinburgh and Brighton. Personally, we recommend sequentially hitting up every single store on the list. Make it a deranged cross-country pub crawl, but for clothes. Why else does Google Maps exist?

The treasure hunt-style challenge is part of the retailer's collaboration with PreLoved, a vintage wholesaler that also happens to be Asda's 'sustainability partner'. "Whether you are a lover of vintage or just want to make more sustainable choices," says Lauren Mallins, a buying specialist for the supermarket, "our hand-picked PreLoved pieces are always a treasure trove of gems and now Gucci is adding to our customers' reasons to shop with us".
Let's also take a moment here to appreciate Ridley Scott's new House of Gucci film, without which this particular initiative may never have happened. The movie, to be released in UK cinemas on November 26, is already out in the States and has given us such cultural artefacts as yet another unhinged Lady Gaga press tour and a frankly worrying Jared Leto quote — "I was snorting lines of arrabbiata sauce by the middle of this movie. I had olive oil for blood," the actor told us in a recent interview — as well as tomorrow's secondhand Gucci free-for-all.
"Our partnership with George at Asda is one that we are extremely proud of," said Steve Lynam, PreLoved's managing director, "so we're delighted to be able to offer their customers the chance to pick up something they have always dreamed of owning in their local supermarket." We are also delighted, Steve! Now tell us where the handbags are and no one will get hurt.