This award-winning queer coming-of-age movie will break your heart
'Close', the latest film from director Lukas Dhont, won the Grand Prix at Cannes Film Festival.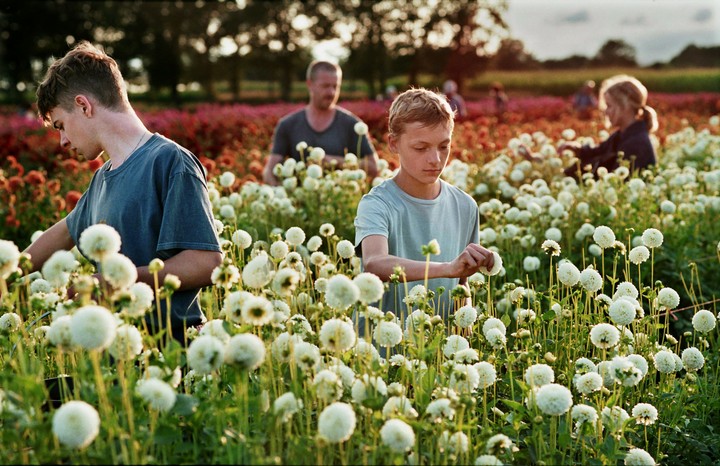 Kris Dewitte Menuet
'Close' premiered at the Cannes Film Festival 2022. This review contains mild spoilers.
As a queer person, there is an age when sacrifice comes easily because you've not yet figured out who you are, and so don't truly appreciate who you need the most.
In Close, Lukas Dhont's sophomore feature movie that bowed at the Cannes Film Festival last week, it is 13-year-old Léo who is stuck in this predicament. He is growing up in a pastoral Belgian town. His family grow and harvest flowers, his father and brother part of this ceaseless, year-round process, labouring through the seasons. But Léo and his best friend Rémi — both care-free, imaginative, sensitive — have made the huts, fields and forests of this place their playground. They imagine soldiers chasing them as they run through flowers; cycle side-by-side on their way to school; fall asleep holding each other in Rémi's bed.
"Are you nervous?" Léo asks Rémi, when they're asked to introduce themselves to the class on their first day back at school. "A little," Rémi replies. It is a relationship formed around purity: of an age when our emotions are less inhibited by the idea of social norms or constructs. "He's my BFF, like a brother," Léo says to a group of girls who ask if the two are a couple. That closeness — the very title of the film itself — has no other real reference point. But all it takes is a word, a homophobic slur spat at Léo to change things, and the cogs in Dhont's quiet masterpiece start to turn; the painful unravelling of something beautiful begins.
We are naturally cruel as children. That lack of social understanding makes us naive in all ways; we don't fear things — or people — like our parents do, but we also, naturally, adopt the group mentality. We are malleable and fickle, picking things up and dropping them. Everything harbours so little significance.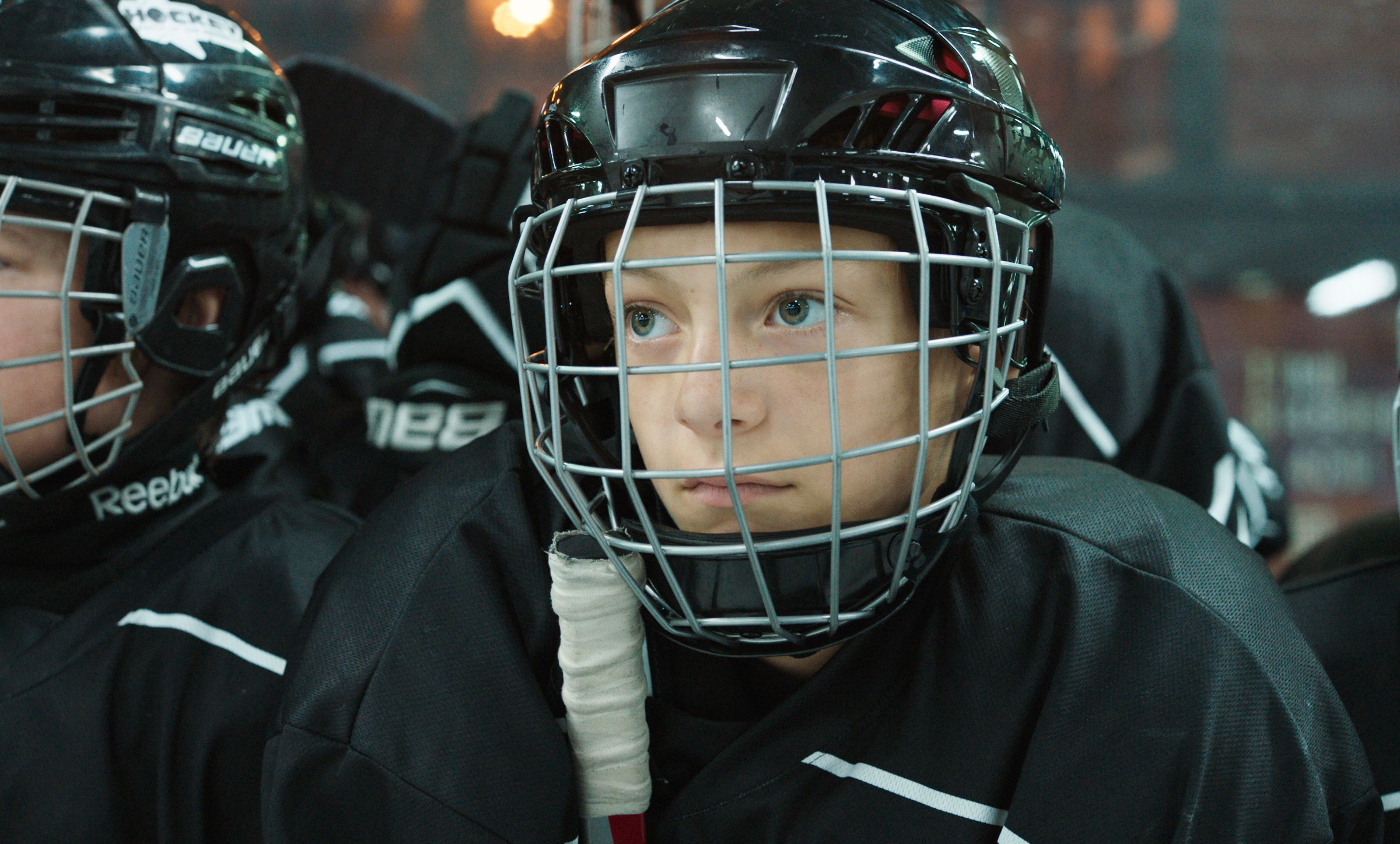 Dhont's film sees Léo and Rémi drift apart, Léo finding cruel ways to make Rémi realise he no longer fits in his new life. Play fights go too far; Rémi's desire to start ice hockey, like Léo has, to act tough, is met with a shrug and silence. It's the kind of torturous behaviour people inflict upon those they have little care for — but for naive Léo, desperate to be someone different from who he is, such a move feels like the only way for him to shed the eyes scrutinising him, imparting labels that feel violent, but that pierce through to the core of who he might be.
Dhont's filmmaking, sober and real, strips back this story to its bones with little lyrical embellishment. The beauty is in its framing: faces lingered on for seconds more than someone might; a fork in the road driving the bicycle-riding friends apart, as one powers on and the other fades into the background. The settings are mostly mundane — classrooms, dinner tables, school halls — and so its script is sharp and captivating. Newcomer Eden Dambrine plays Léo so perfectly, his shifting eyes and body language pinning down the idea of a boy in emotional limbo.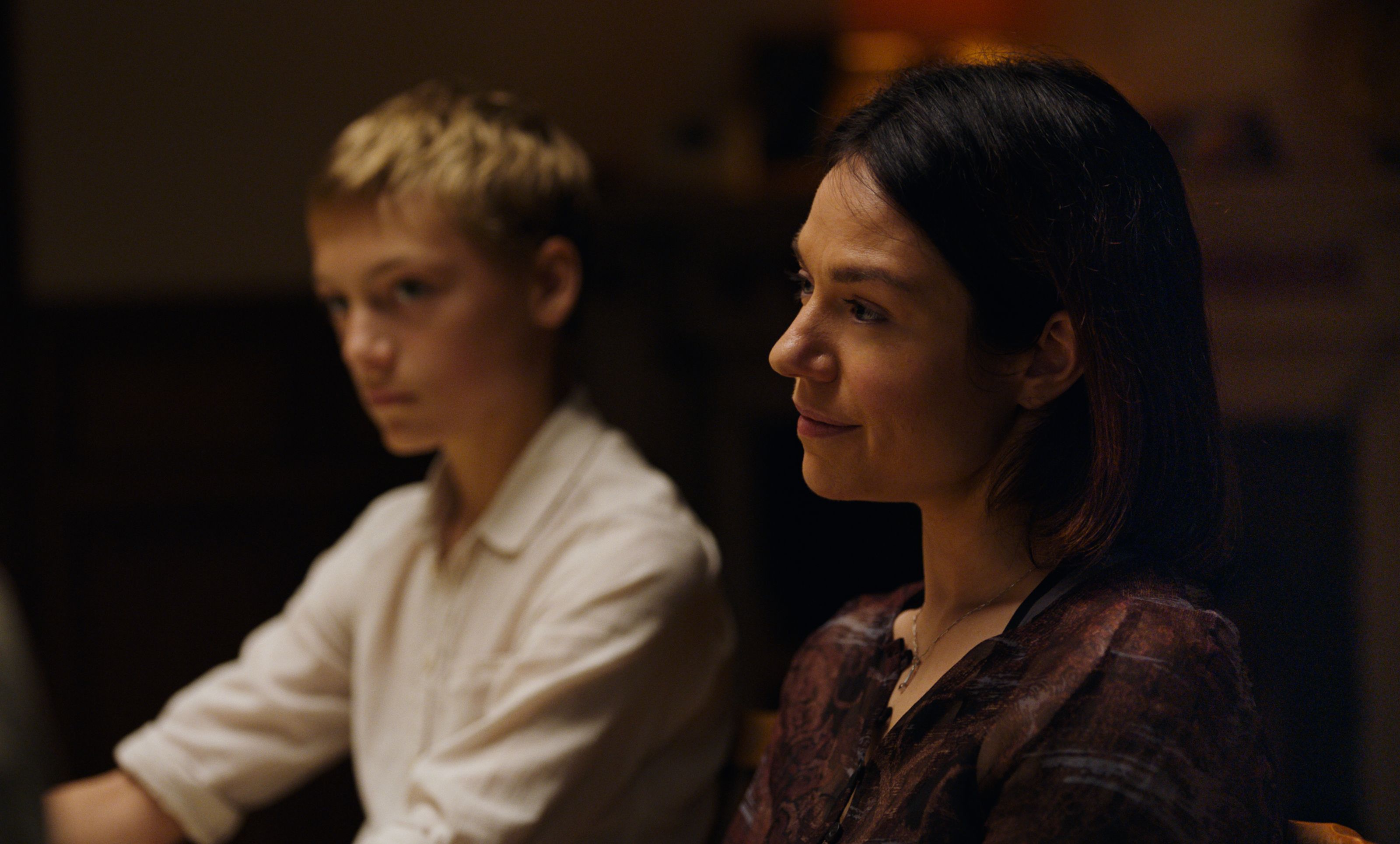 In conversation, the time left between questions and responses drag out further and further the more distant his best friend becomes. In the beginning, their verbal interactions practically sit on top of each other, breathless with barely a moment of thought between them. By the time Léo seeks answers from Rémi's mother — a surrogate, second mother to him in some ways — there are deep valleys of silence, as if waiting long enough will render a response futile.
It is in these silences that Close swells into something profound and special: a film that sets out to articulate what love feels like at an age where articulating anything feels impossible, and how we confront the consequences of throwing it all away. It is a practically perfect film about flawed, fallible people.
'Close' will be released in the US by A24 and the UK by MUBI. This review was published during the Cannes Film Festival. Follow i-D on Instagram and TikTok for more on movies.