Euphoria makeup artist Donni Davy on the launch of her own beauty line
The co-founder of Half Magic Beauty chats to us about turning her famed glittery eye looks into a collection.
Left @perfect_angelgirl, Right image courtesy of Half Magic Beauty
A week prior to my chat with Donni Davy — the makeup artist for Euphoria and now founder of A24's Half Magic Beauty line — I spent an hour searching every shop in London's Soho for glitter before a night out. "We haven't had any in stock for weeks. It's all Euphoria's fault," lamented the staff in one accessories shop we were sure would have at least face gems, "Euphoria and TikTok."
The true person behind what can only be dubbed The Great Glitter Shortage of 2022 is Donni, whose Emmy Award-winning makeup artistry on the hit show quickly became a cultural zeitgeist so big that, at one point in 2020, even those who hadn't seen the series yet knew the impact its purple shimmer under eyes and diamante-lined cheekbones were having on how Gen Z used makeup to express themselves.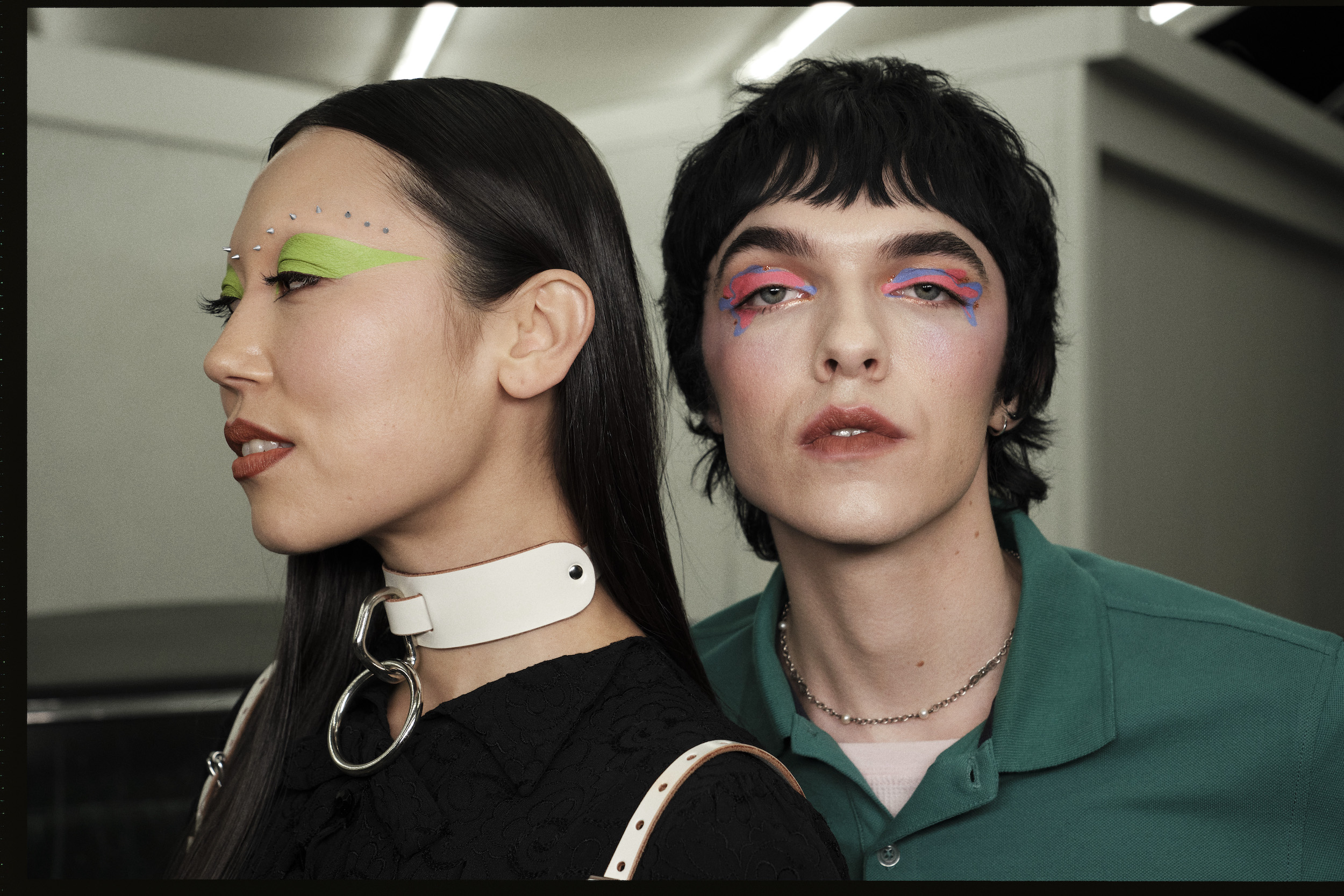 Naturally then, Donni — whose previous film work also includes the Oscar-winning Moonlight — and A24 decided to capture the phenomenon in a beauty collection. She took her time though. Nearly three years after Euphoria season one aired, Half Magic Beauty (the name a reference to her style of emotional glam makeup — both ethereal and authentically showcasing your true feelings) dropped their first line. Made up of intensely saturated matte and shimmer eye paint chromaddiction, light trapping glow powder, already incredibly popular liptrik kits and the hyper-reflective glitterpills, alongside reusable face gems, a dewy face mist and tweezers, tools and applicators, it's the perfect set for anyone who wants to look like Maddy Perez (AKA all of us).
We spoke to Donni about how the idea to launch the brand came about, why it was important to her for the collection to be vegan and cruelty-free, and where she thinks Half Magic will go come that fateful day Euphoria ends.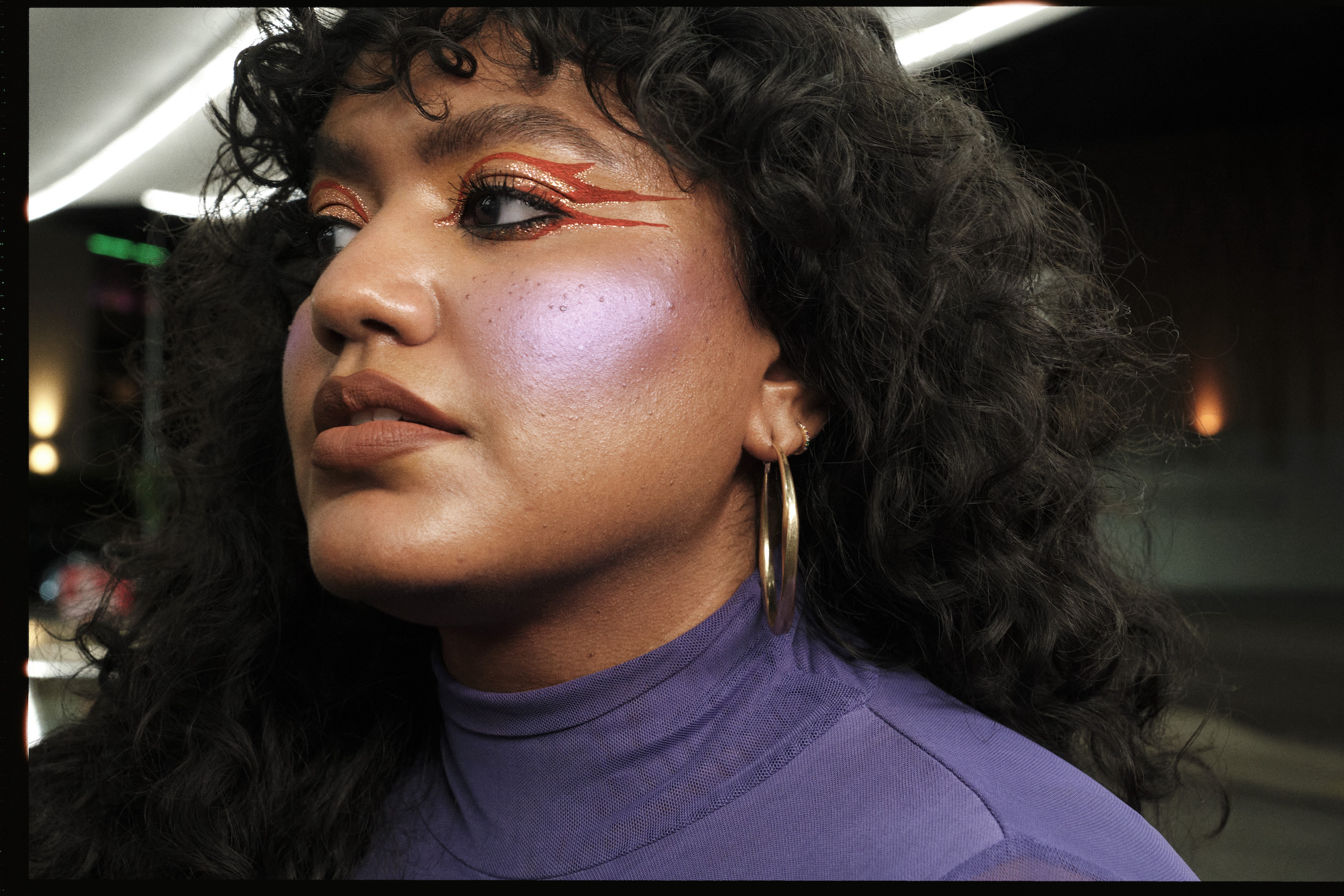 **Hi Donni, how is the launch of Half Magic going?
**I'm so happy. It's insane to see people using the products. First it was insane to see people recreating looks from [Euphoria]. Now it's people doing creative interpretations of looks inspired from the Euphoria world but with the products I've been working on for three years. So it's pretty wild and it's all new feelings, but I'm thrilled as hell.
When you created the makeup style for Euphoria did you have any idea it would become this phenomenon?No, I didn't know it would take off. I've never seen that happen before with film and TV makeup and I'm coming from a place of so… not the beauty industry. I work on sets and it's such a different world than fashion or runway makeup, or editorial. I thought people would appreciate the makeup and be like, oh yeah that's cool. I had no idea it would do what it did but I think that says a lot about where people were at in the beauty industry. Maybe they were bored and looking for some excitement.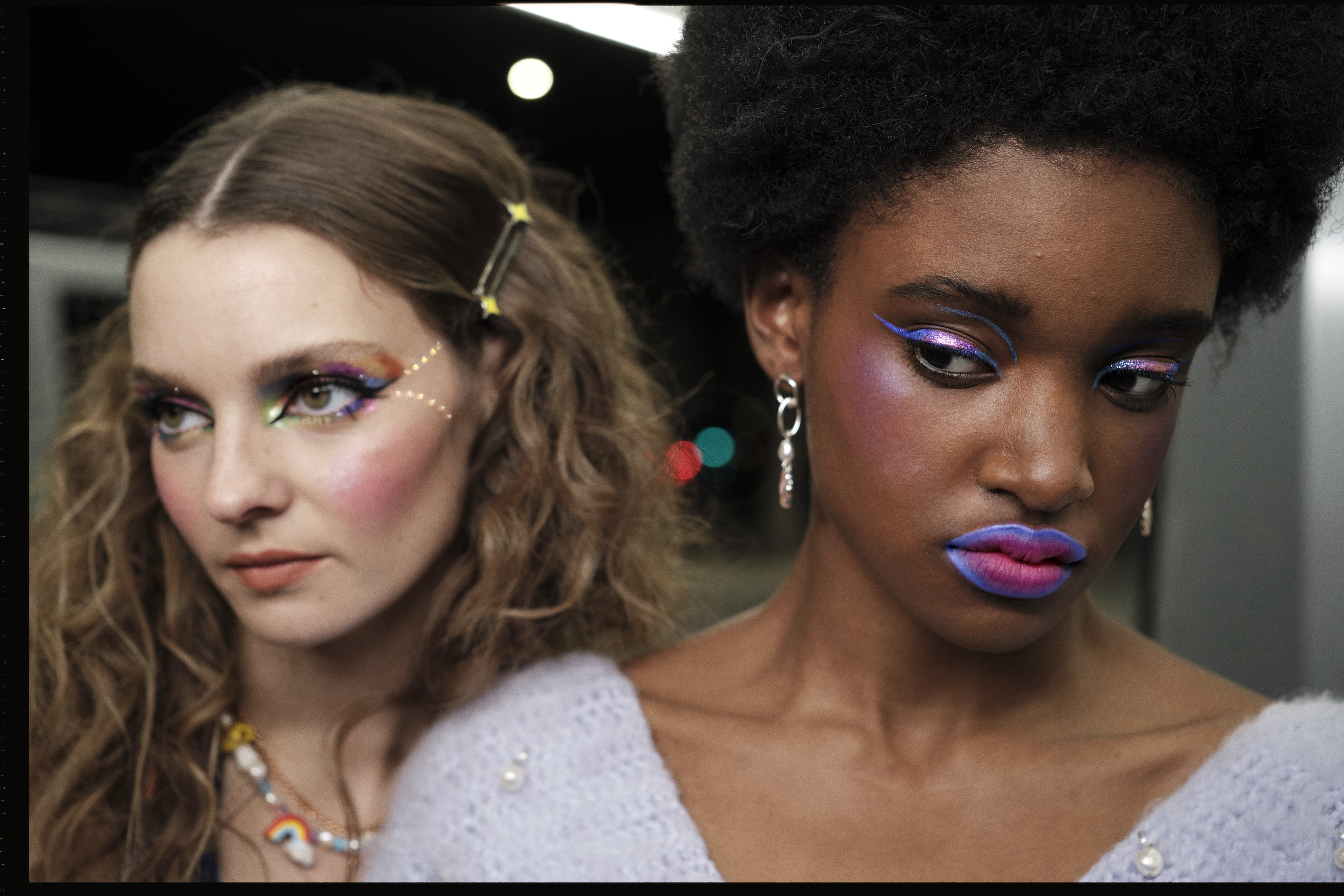 **At what point did you realise this could be a makeup line?
**Pretty soon after Euphoria came out and people started recreating the looks, a lot of brands approached me about collaborations or doing a palette or glitter colour. And then I was speaking to the A24 creative producers of Euphoria and we talked about if we should make a brand. We could've instantaneously done a collab and it would have been out a couple of months later. But I just knew I wanted to make a brand and start from the ground up. I wanted it to have integrity from the beginning, be super authentic and, most importantly, make products that I loved. It's a really sacred opportunity to me and I never want to be in a situation where I'm like, "This will sell, let's put our name on it". I wanted to make sure everything I was really all for.
**So who, in your mind, is the Half Magic wearer?
**Well, there's the obvious which is people who have seen the show and are already down to wear bright colours and glitter. But I really wanted to make the line friendly and not intimidating and not a 'cool girl' brand. I wanted to make it for someone who was trying makeup for the first time, who doesn't have a brush collection and all the tools and really just wants to play. But also, being that I'm a pro makeup artist, I have very high-end taste in products just because I work with all the brands and have them all in my trailer. I wanted our formulas to be incredibly special and high end enough that makeup professionals and connoisseurs would use them. I wanted to create a little something for everyone. A line that can work both ways. That's my dream. That older millennials or older generations can feel they're a part of it as well.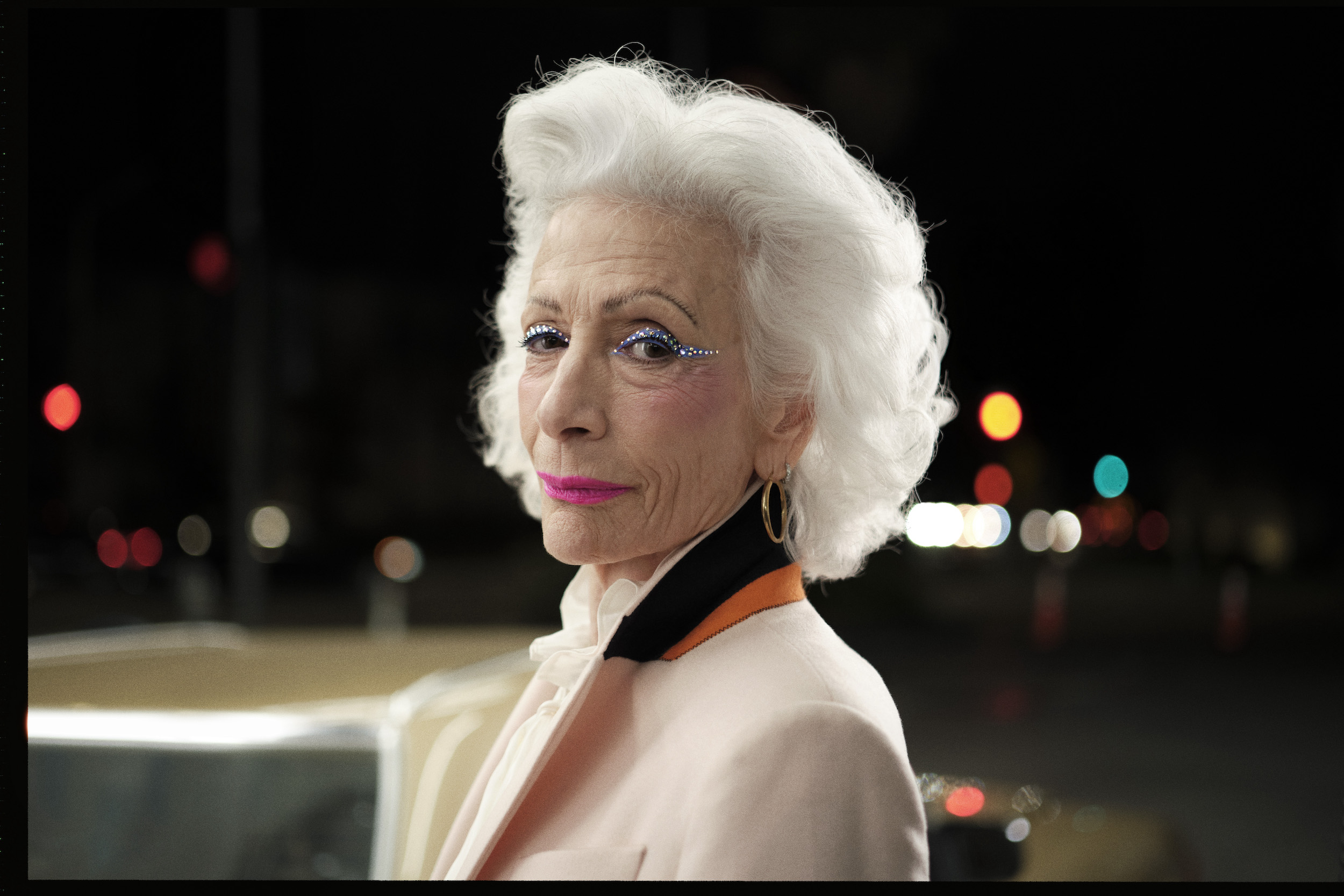 **Was there any products that, as you were making them, you were like "this is such a Maddy product" or "this is a Cassie colour"?
**A lot of my mind thinks in Euphoria terms. So, when working on colours the thought would come to me like, I would love to use this on Kat or Jules. Or, a colour would remind me of the fleshy blue eye looks that Cassie had in season two. I think my mind will always be a little bit married to the Euphoria world. We shoot the show nine months at a time so you get very involved.
You've previously called the makeup on Euphoria "emotional glam". Does that play into this collection?People can definitely use these tools and products to get those emotional glam moments. That's the magic that whoever is wearing the product will bring to the table. Our slogan is wear your heart on your face. Coming at makeup with this emotional inspiration and quality is definitely something I love. I like when looks channel a mood or an emotion, especially for film and TV because it helps me create an authentic design to go with the script and reflect what the characters are going through… The emotional glam stuff I actually started doing on a film called Under The Silver Lake, also by A24, and my work on that is what got me my interview for Euphoria.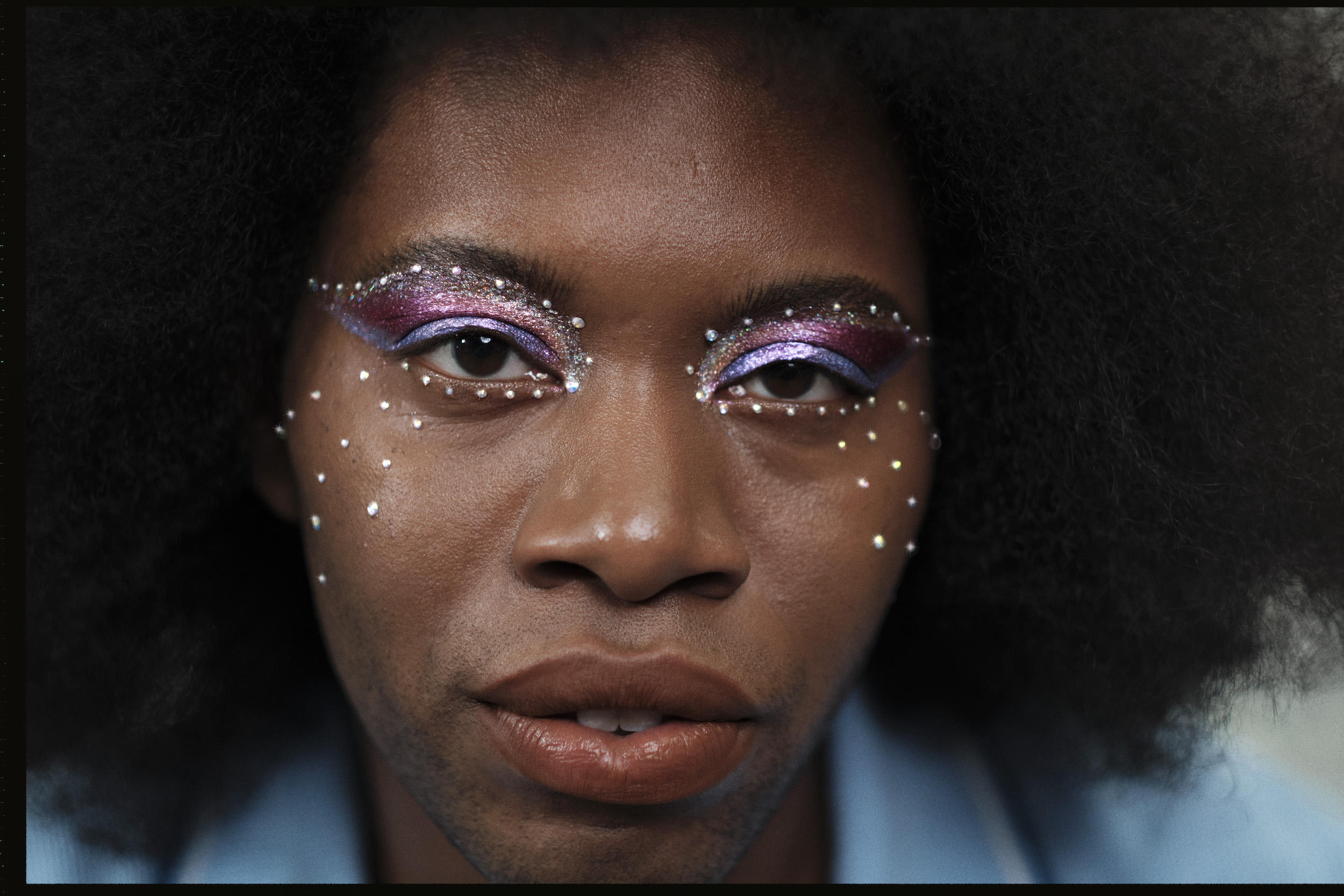 You started your work in the beauty industry training under Jane Galli who did the makeup for iconic 90s and early 00s movies like Scream 2, She's All That and The Sweetest Thing. **Do you think working with her impacted your makeup style?
**What I learned from her was how to make my makeup — not glam makeup though, like character and special effects makeup — look extremely real. Also fake beards, fake tattoos and regular beauty makeup as well, and how to lead a makeup team.
**Was the vegan and cruelty-free aspect of the line something that was non-negotiable to you from the get go of the collection?
**That was a no brainer. I wouldn't dare otherwise, it just seems kind of barbaric. I did learn a lot though about pink, purple and red pigments and how many of them are not vegan and how many that are sold in the US are actually not FDA-approved and not safe for use around your eyes. I really wanted there to be super bright colours in my collection that were not just clean, vegan and cruelty-free, but also truly safe. I want a kid to be able to wear it around their eyes or an old lady with sensitive skin. It needs to be a safe place. It's part of the trust I want to build with my brand.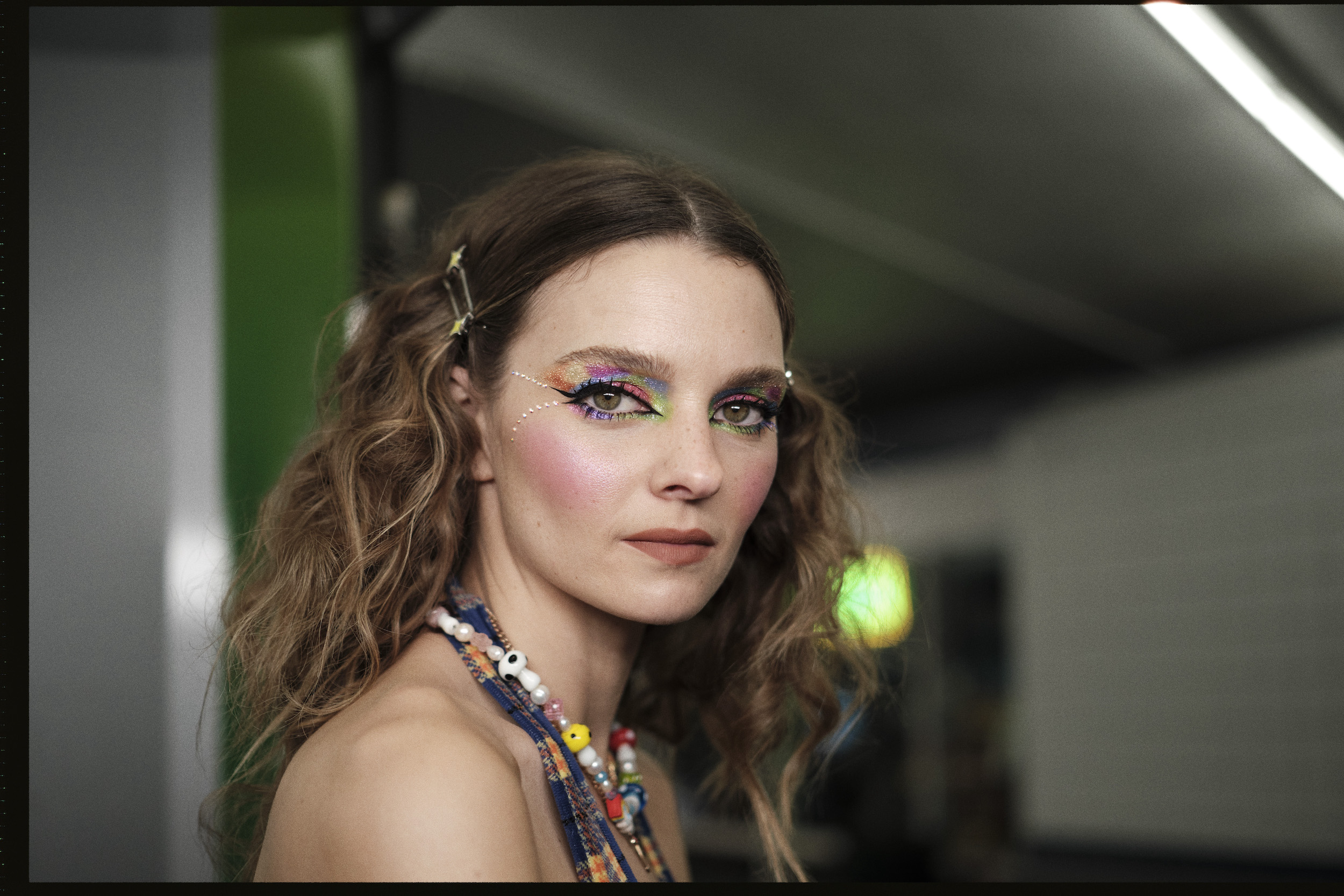 **Did you find you were having to invent things and come up with new ways to create those shades?
**Yeah, it took a long time to formulate the shades. I didn't want them to feel like they were straight out of a tube. I wanted everything to be very special. Our purple shimmer has silver flecks, our periwinkle shimmer has lilac and our pink one has lavender and baby blue in it. Everything's very specific and [we thought about] how do we make a glorious pink, purple or red that is show-stopping and beautiful whilst compromising a little.
So the next season of Euphoria is not going to be for another two years…Hopefully not that long!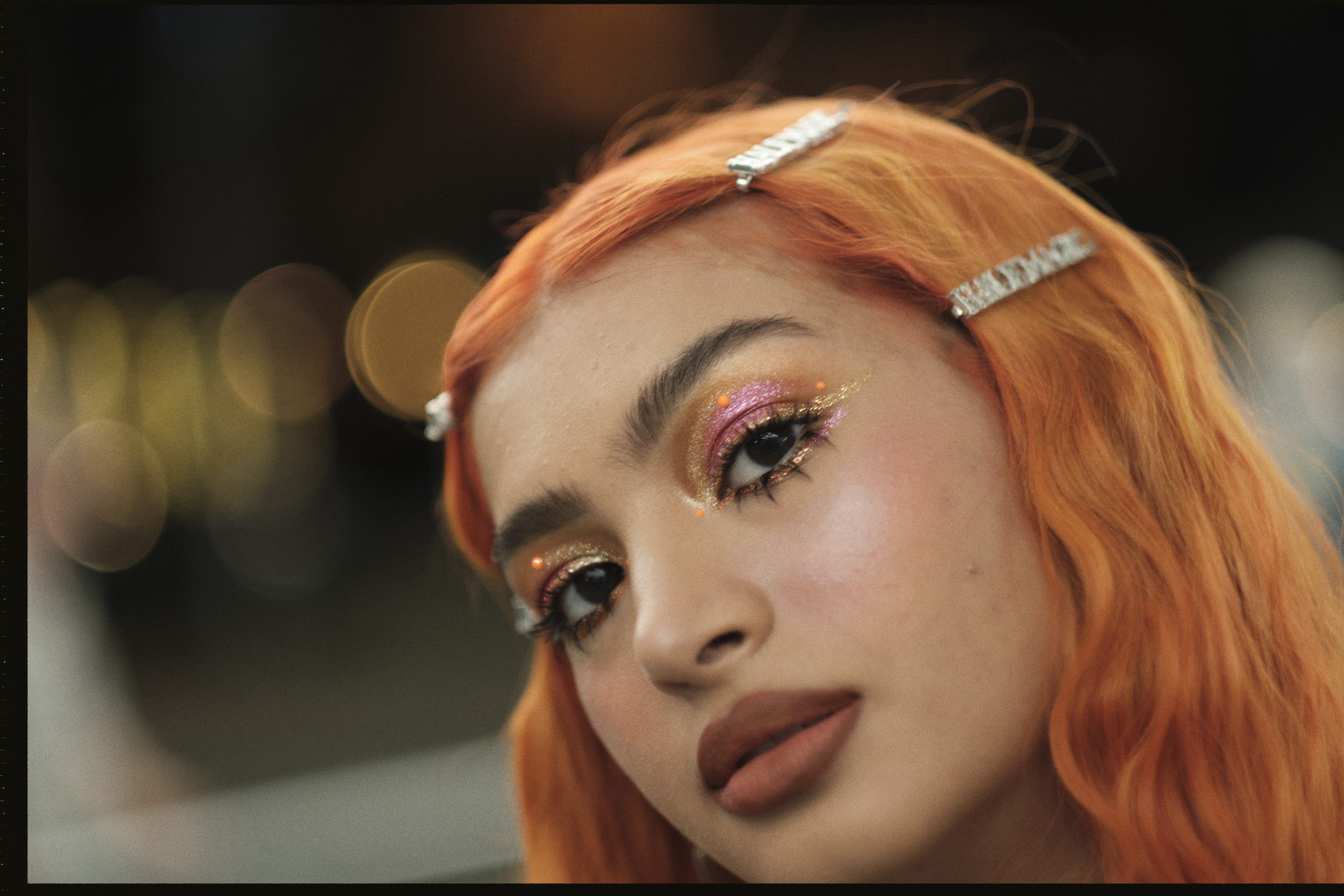 **I'm guessing you will want to release more products before then. Though the show and the collection's makeup style started in a similar place, do you see them heading in the same direction or going in separate paths?
**One thing we want to make sure is that the brand transcends the show. #euphoriamakeup is its own world. It's inspired by the looks on the show but it's so much more, it's everyone's own interpretation. It's almost like an attitude of how you approach makeup. There's a lot of what I've done on the show that I love, like this more lived-in realistic skin, and I experimented with lip colours on season two. I'm able to really do what I love on the show and now what I love with my products, so there is a lot of crossover. But I want to expand and listen to the consumers and what they like, want and are asking for.
It's very early days of course but have you received much response to the products from Euphoria fans?People seem to really be getting the intention behind the details, the formulas and the tools. They're creating these insanely impressive, colourful, amazing looks which is so cool. That's the best, seeing people create looks that I never would even think of. And they're saying they're inspired by my work on the show and I'm like, okay, but what you're creating is completely original. I'm inspired by it.
It's like a cycle that keeps going round and round. A hamster wheel chasing inspiration. Chasing my tail!
Do you think then the makeup on Euphoria season three might be inspired by the looks created by fans using Half Magic Beauty products now? I think so. Inspiration comes from so many different sources, all the time, at once.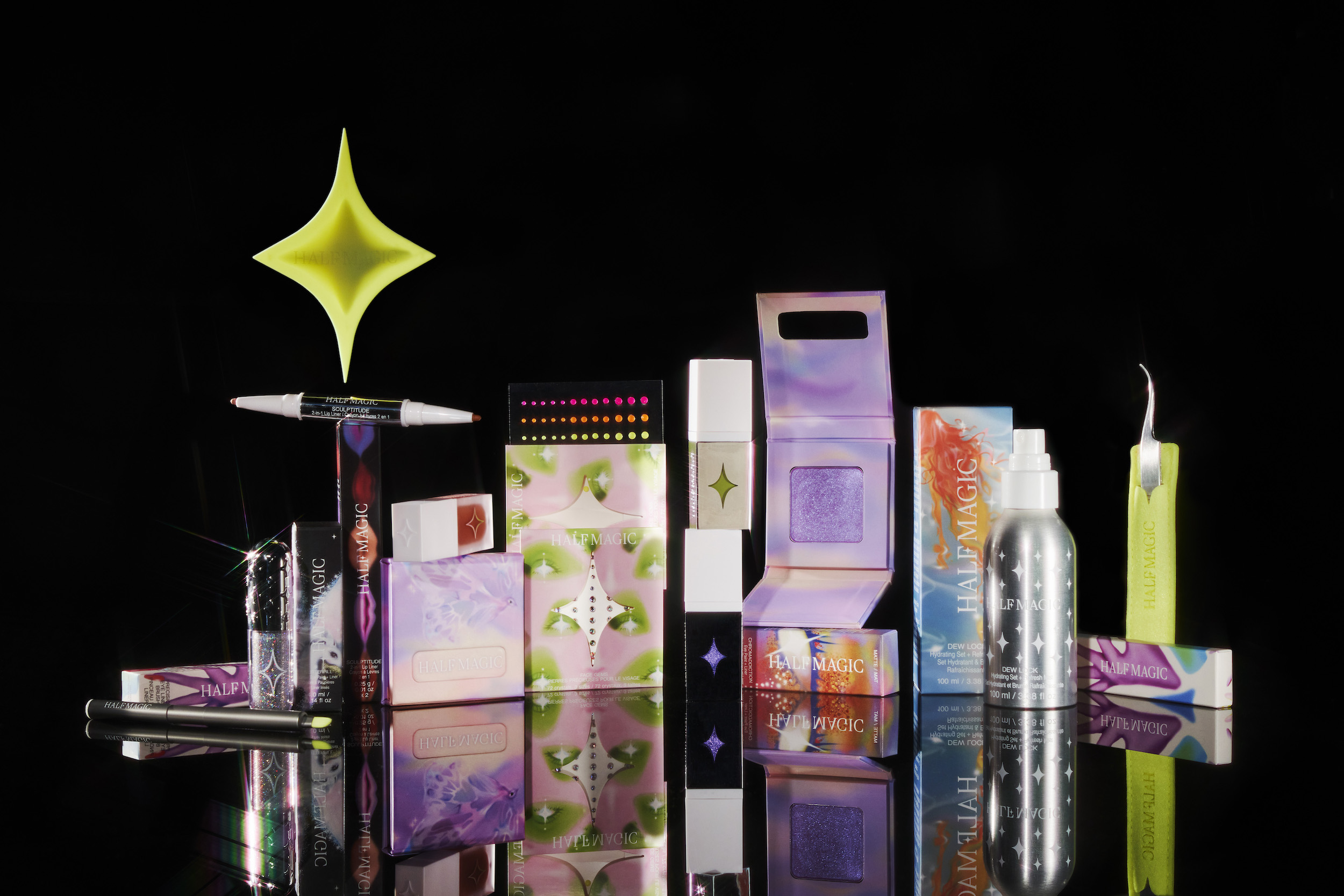 Half Magic Beauty is now available to buy online. Follow i-D on Instagram and TikTok for more on beauty and Euphoria.
Credits
---
Images courtesy of Half Magic Beauty.