Gucci has given its bamboo bag a makeover
To celebrate the new look of the Gucci Bamboo 1947, nine young artists captured the bag through their own eyes.
Images courtesy of Gucci
Late last year, the Gucci Bamboo bag saw a massive spike in vintage sales after we all watched Lady Gaga fight for its ownership in the movie House of Gucci. You can understand why the 75-year-old handbag style — its name a reference to the unique bamboo handles the brand were forced to switch to in a ration-stricken post-war Italy – has become all the rage for a new generation. It's a bona fide fashion staple, one that has adorned the arms of Hollywood royalty like Elizabeth Taylor, actual royalty Princess Diana and our king Harry Styles. Now, creative director Alessandro Michele is releasing an updated version of the bamboo-handled icon: the Gucci Bamboo 1947.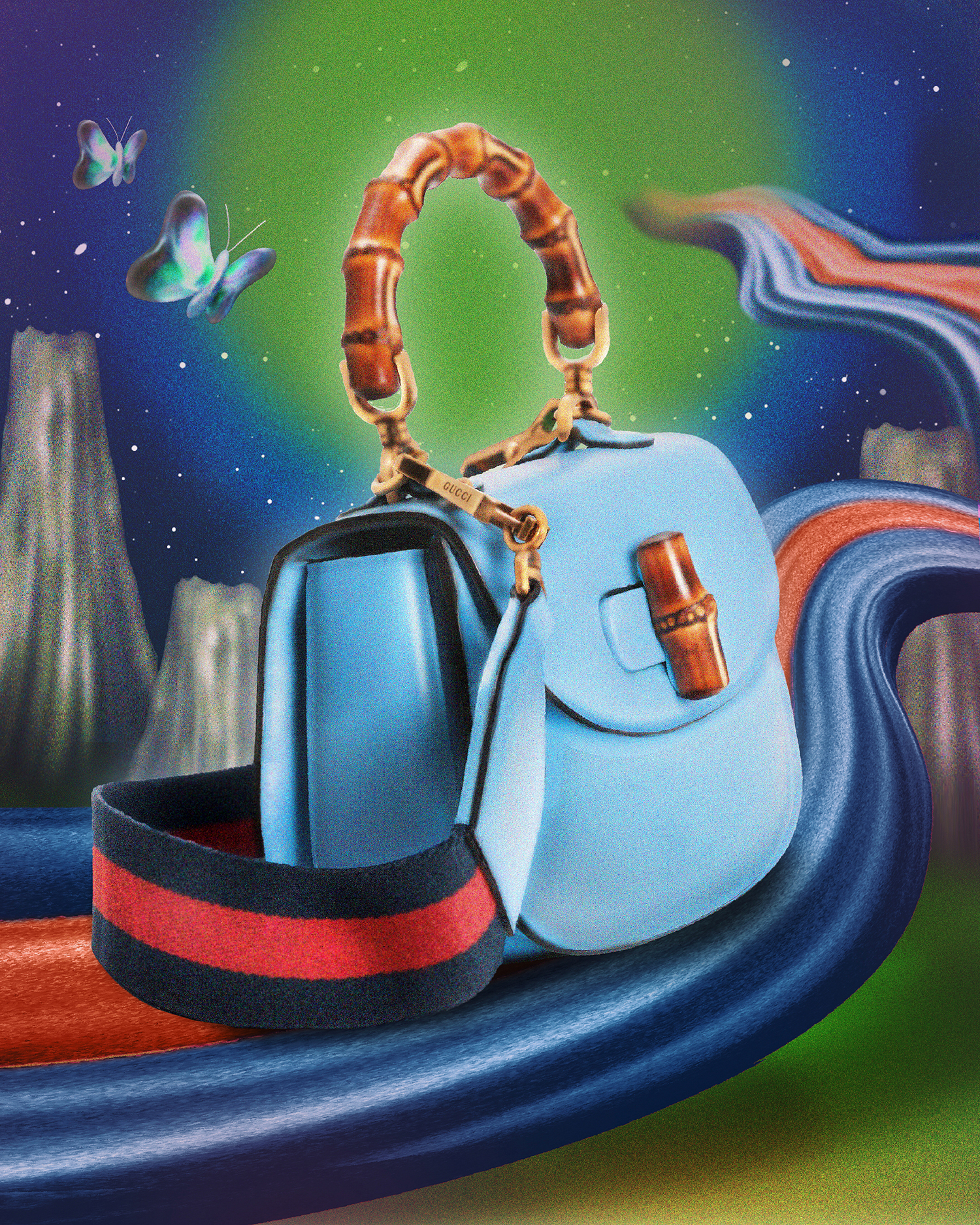 To celebrate its launch, the Florentine house enlisted the help of nine creatives to capture the madeover bag from their own perspectives. Japanese artist Nico Ito transported an arctic blue version into trippy forest scenes and space-scapes, whilst The New Yorker cartoonist and graphic novelist Everett Glenn and maximalist artist Samson Bakare both showcase the bag on the hand-drawn wrists of city dwellers living their best boujie, artsy lifestyles. Films from Katja Mayer, Maddalena Arcelloni and Suzanne Saroff, respectively, present a shiny black version cultivated in a greenhouse, surreal takes of a python print bag in meta-mirror photos, and a tan bag caught in a downpour of flowers. Lou Escobar captured moments of intimacy with the bamboo bag at its centre, while Cho Gi-Seok brought their usual otherworldly style to a pastel pink option — placing it among ethereal flowers, toadstools and the hands of fae folk. A final unique take from this first batch of artists comes from the unpredictable, always shocking artist Theo Liu Xiangyu — stay tuned, though, as further collaborators are set to be revealed soon!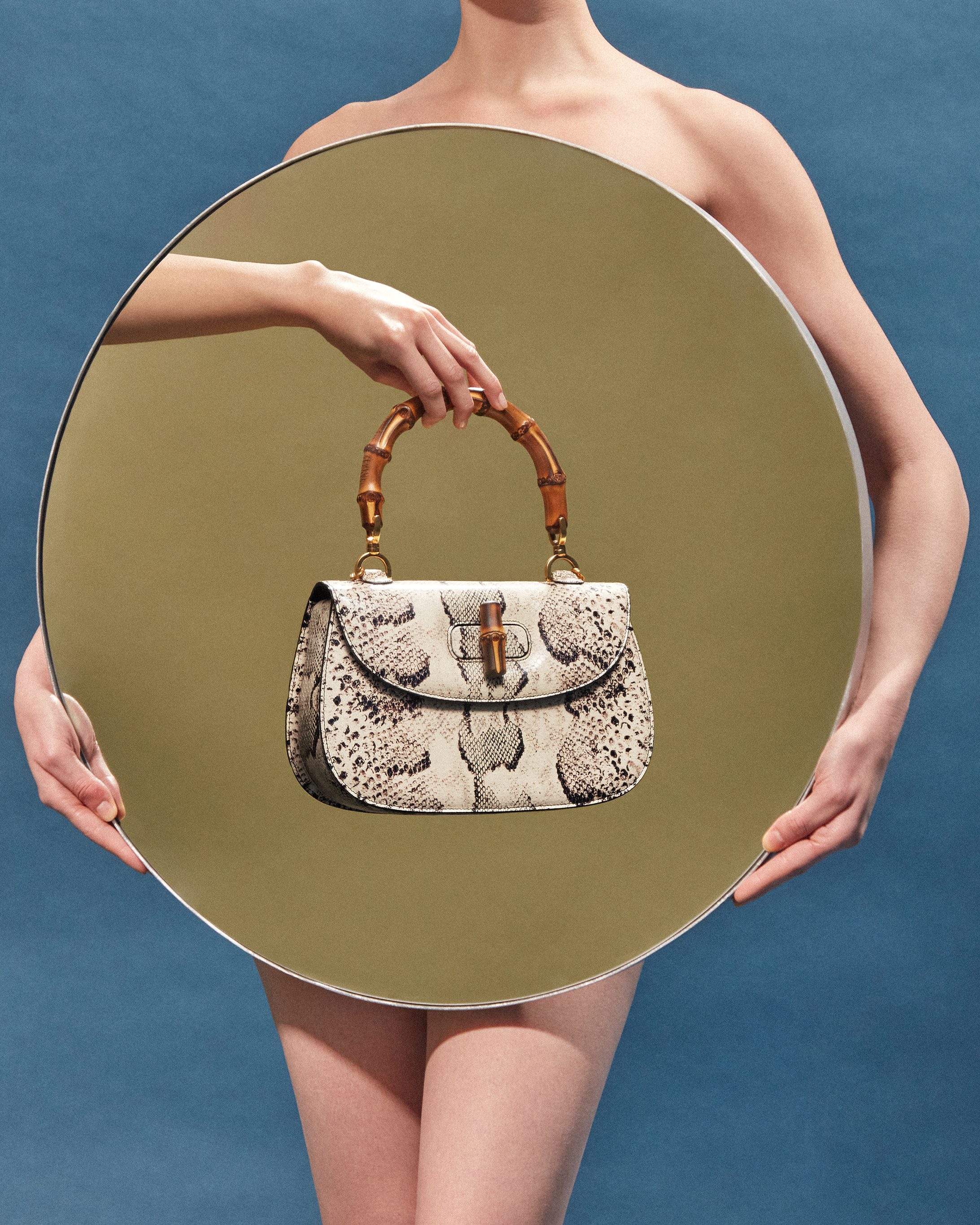 Now part of the Gucci Beloved line, the Gucci Bamboo 1947 pays homage to the past while remaining a key fixture in Alessandro's vision for Gucci today, 101 years on from when the brand first began. The bamboo handle itself is still as iconic as ever, hand-crafted to fit the legacy style, while the bag itself is now available in medium, small and mini sizes. The first comes in white, black and cuir leathers, while the latter two are available in poppy pastel pink, orange, marigold, azure and green, as well as python and croc prints, too. How very chic!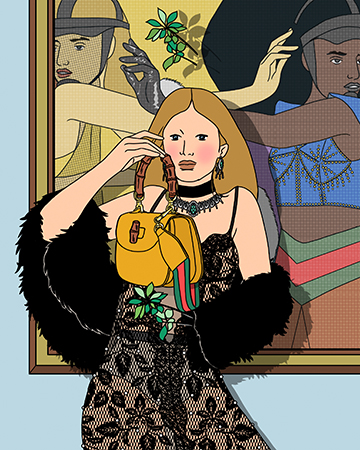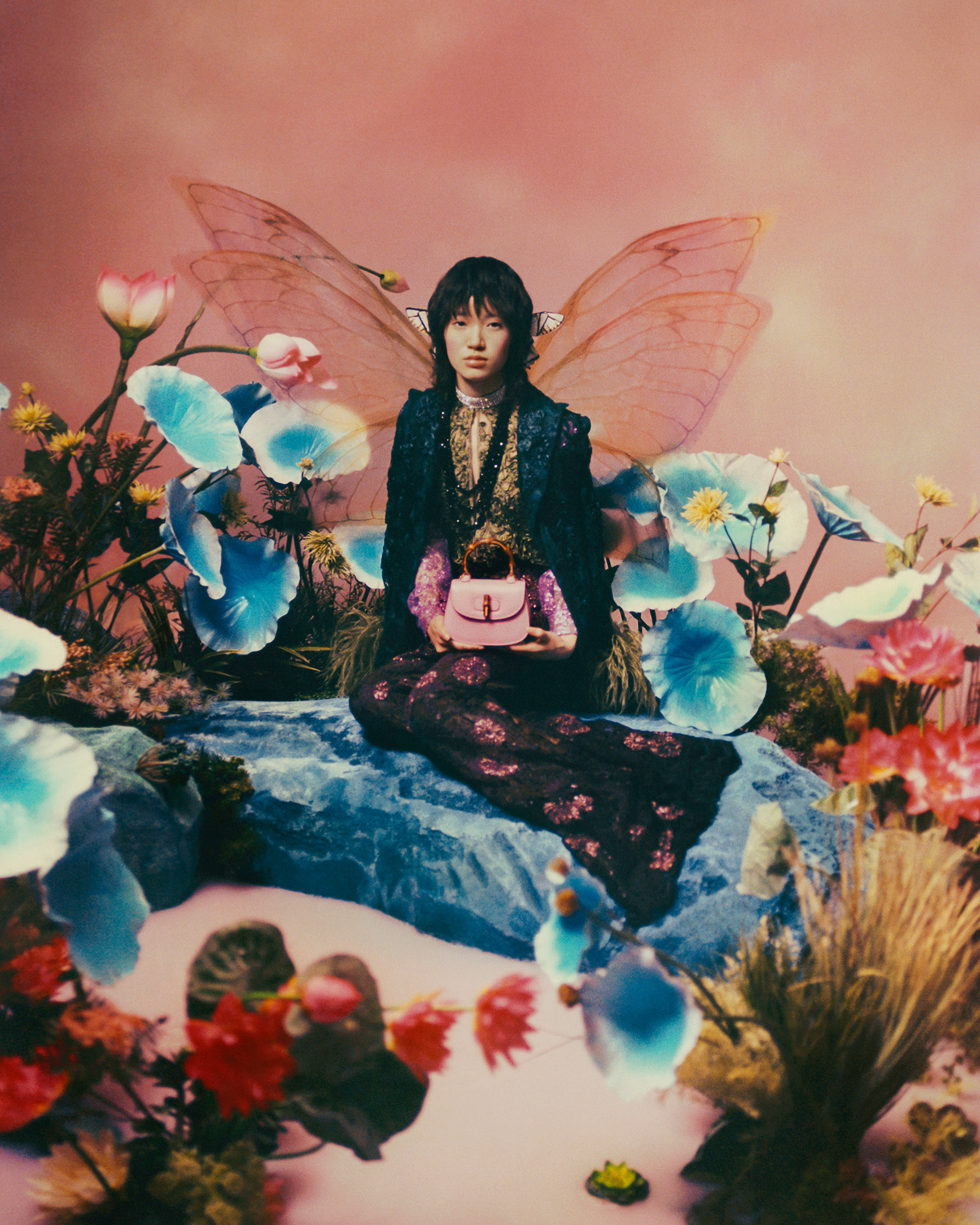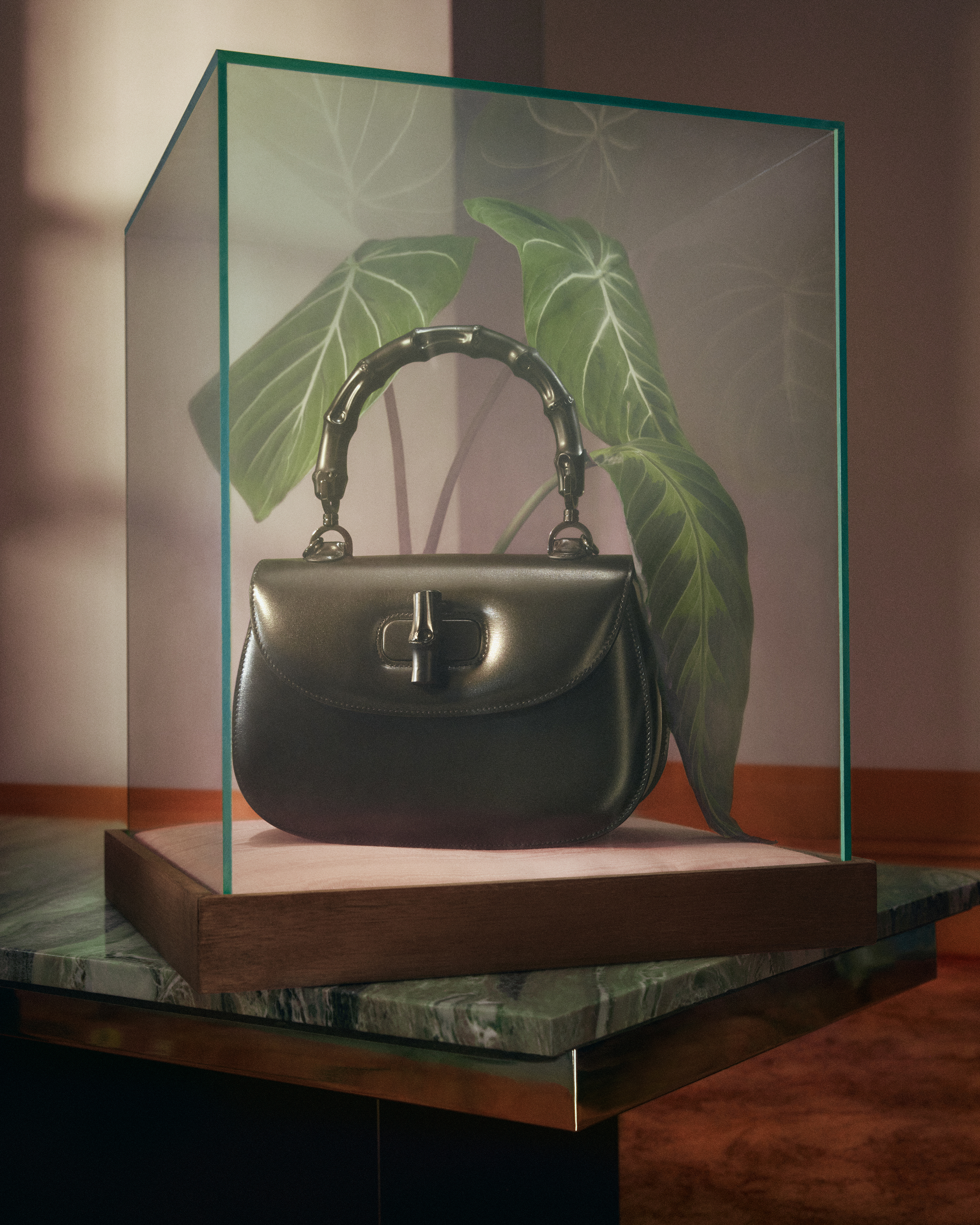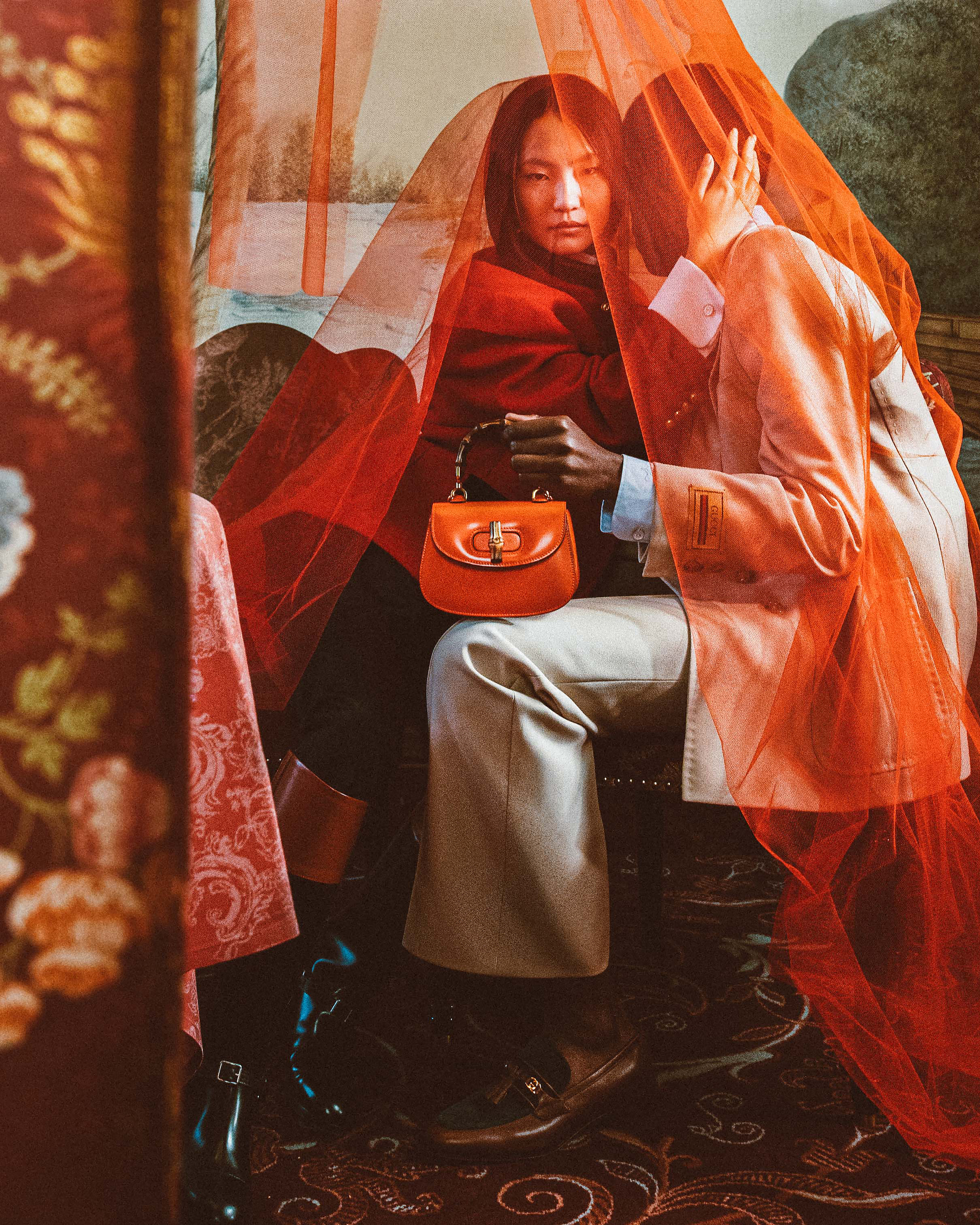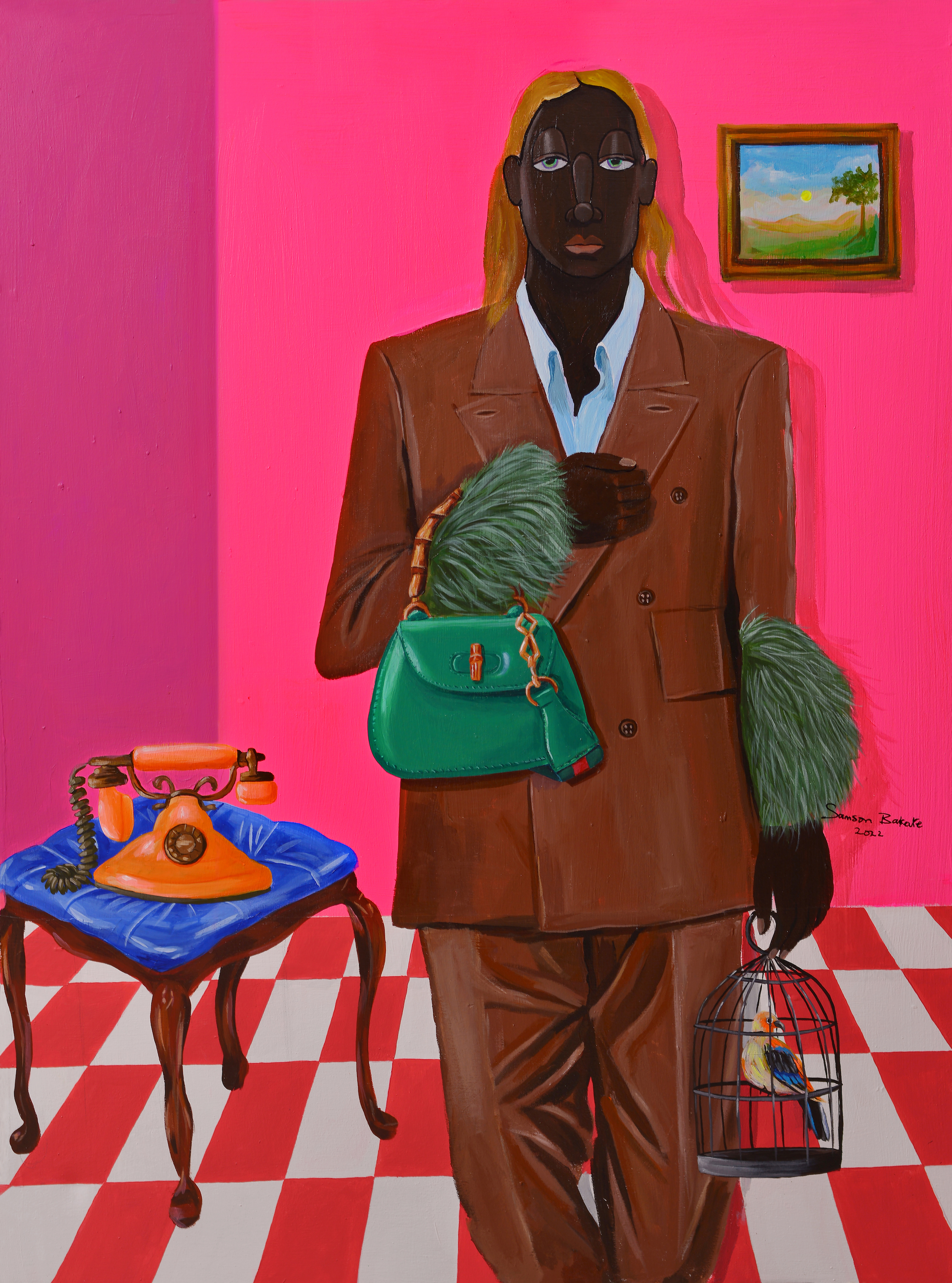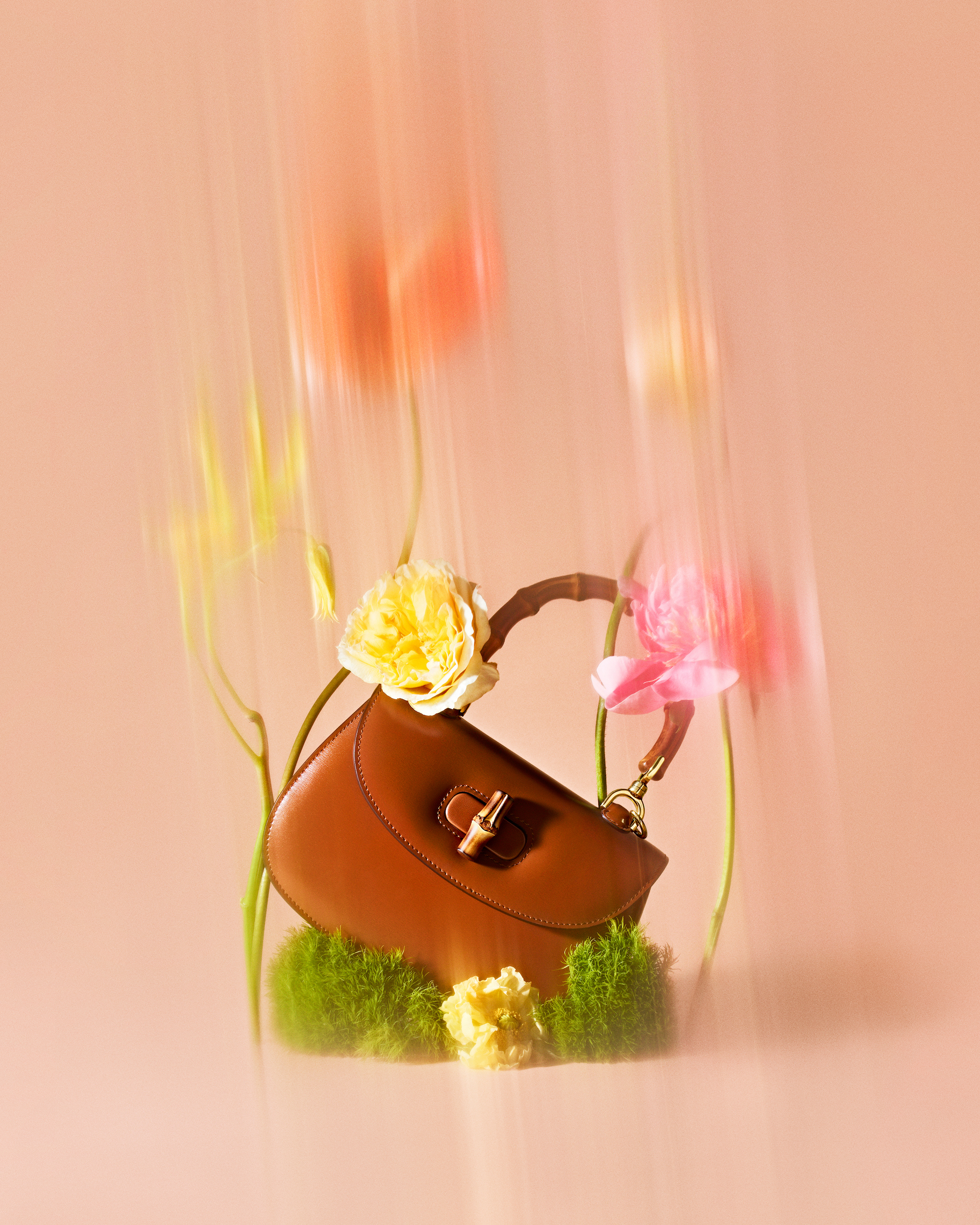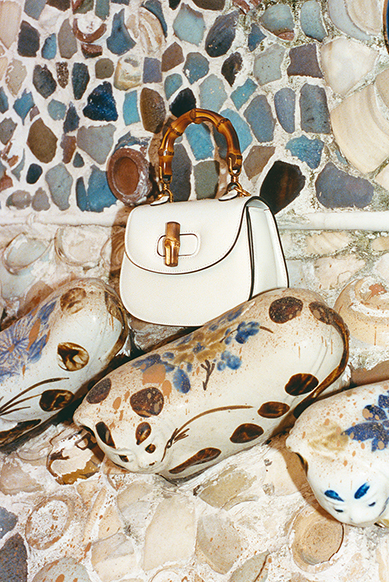 You can check the Gucci Bamboo 1947 out now in select Gucci stores and on gucci.com.
Follow i-D on Instagram and TikTok for more on fashion.
Credits
---
All images courtesy of Gucci