Photography Ian Kenneth Bird.
Marc Jacobs Monogram capsule is an ode to a fearless youth 
Inspired by i-D's early Straight-Ups, Ian Kenneth Bird and William Barnes take to London's to celebrate the collection's rebellious spirit.  
|
26 January 2022, 12:00pm
Photography Ian Kenneth Bird.
Monogram. In fashion, it's a term you'll often hear pegged to Y2K logomania, or the emblems of lofty European houses. In Marc Jacobs' universe, however, it's been charged with new meaning, with jaded assumptions flipped on their head. Granted, that may sound like, a pretty bold claim, but just take one look at the Marc Jacobs Monogram capsule for proof. A testament to the brand's unparalleled fusion of sophistication and punkish grit, the brand has revived its legendary monogram in a range of easy-wearing casuals designed with the free-thinking spirits of today's style leaders in mind.
If you're scratching your head thinking that you've seen these bold, monochrome graphics pretty recently, your eyes aren't mistaken. The Marc Jacobs Monogram in fact made a first appearance last June, when the brand made its hotly anticipated return to the New York runway to present its Fall 2021 collection. Staged at the New York Public Library, it was an ode to the inimitable vocabulary of downtown New York dressing – the clever plays of proportions; the ability to elevate the ordinary – with an indisputable highlight being a parade of bright, voluminous silhouettes printed top-to-toe in the Marc Jacobs' logo.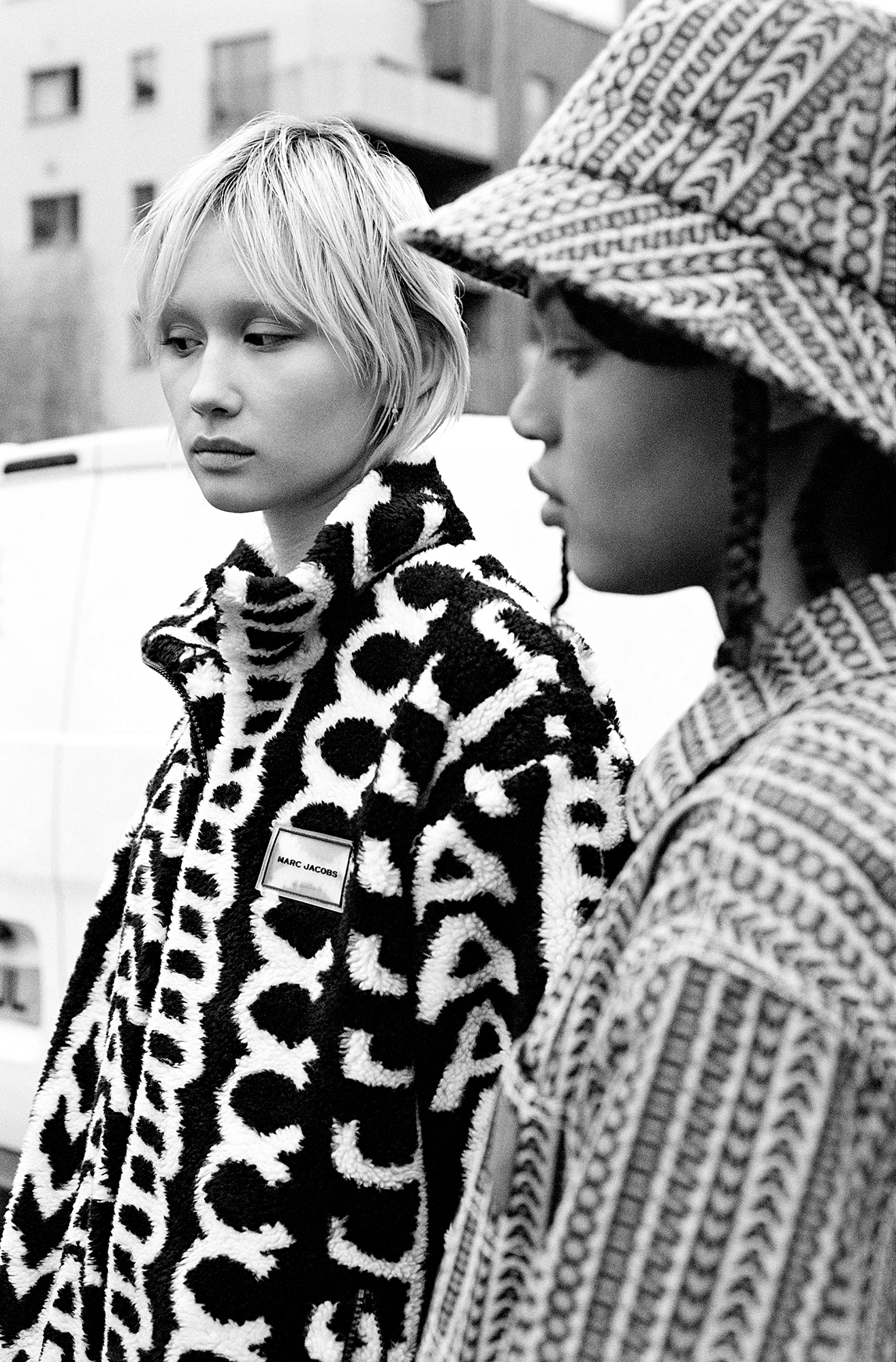 With the Marc Jacobs Monogram capsule, the aim is to take that New York spirit global, bringing that same punkish, utilitarian spirit to a full set of versatile genderless looks. That was hardly a challenge, though; Marc Jacobs – both the brand and its namesake founder – have pioneered bringing the street to the runway, and vice versa. The raw earnestness of real-life dressing has always informed the collections Marc shows during fashion weeks, and the label's designs are most at home seen and worn out in the wild.
That makes itself felt in the garments themselves. The funnel hoods of the mainline collection's parkas are echoed in printed balaclavas, while Marc Jacobs' ethos of uncompromising luxury results in painter's separates and bucket hats crafted from woven jacquards. Oversized hoodies, T-shirts and sweatpants are counterposed by form-fitting tube skirts and tights, nodding to the proportional play that defines Marc Jacobs' design aesthetic and personal style. Elsewhere, a pair of sneakers and a new iteration of the brand's iconic tote allow you to create a full look.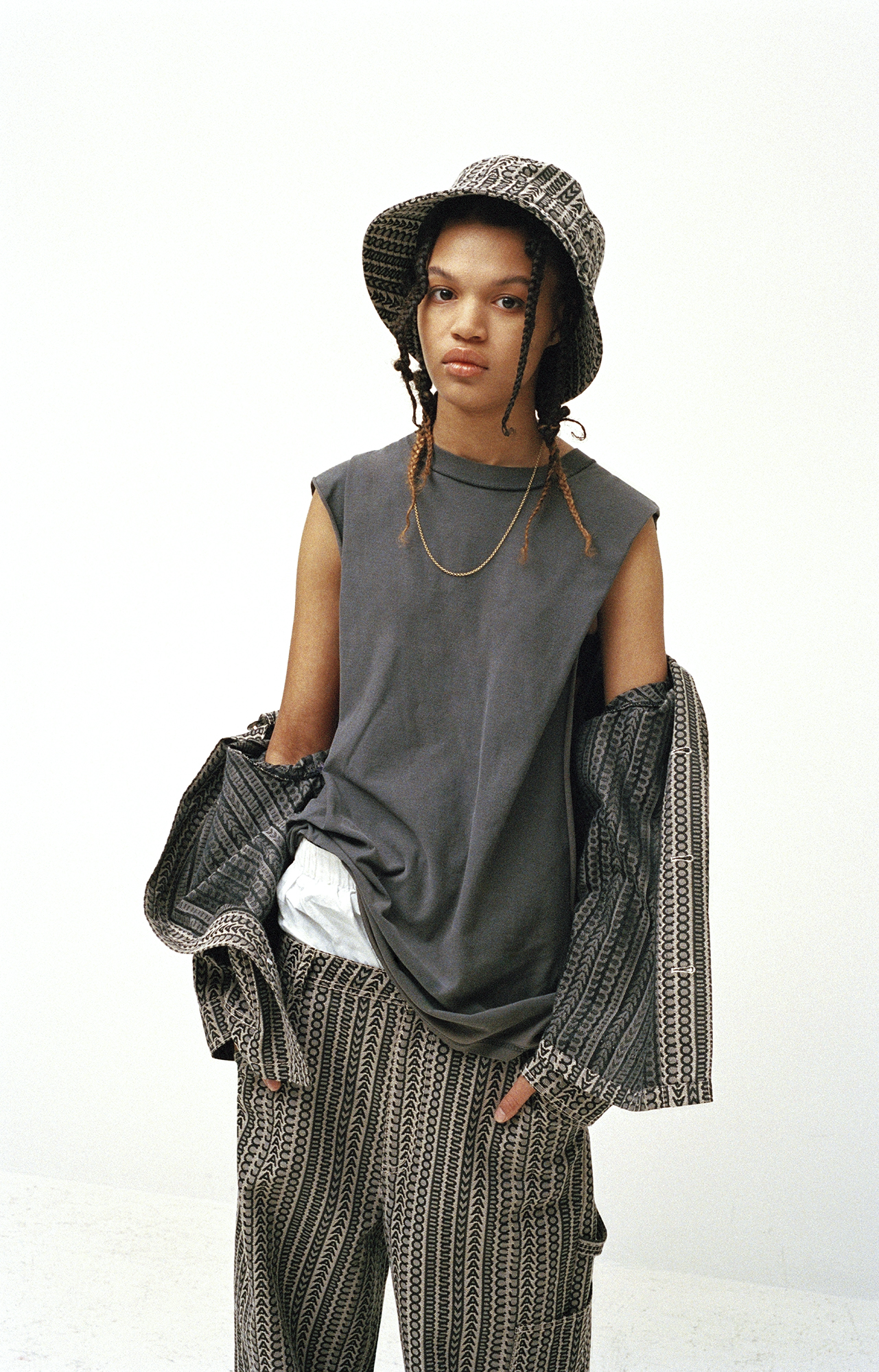 Where the spirit of the capsule really comes across is, well, on the street! To celebrate its launch, longtime i-D contributors Ian Kenneth Bird and William Barnes headed out into London's streets to capture the Marc Jacobs Monogram capsule in its native environment. Looking to the first-ever i-D Straight-Ups for inspiration – which were shot in the 80s on Chelsea's King's Road, the spiritual home of the same punk-y attitude that fuels Marc Jacobs today – the pair lensed an ode to the rebelliousness and fearless individuality that the capsule inspires.
Whether in New York, London or beyond, keep your eyes peeled for Marc Jacobs Monogram taking over streets near you soon.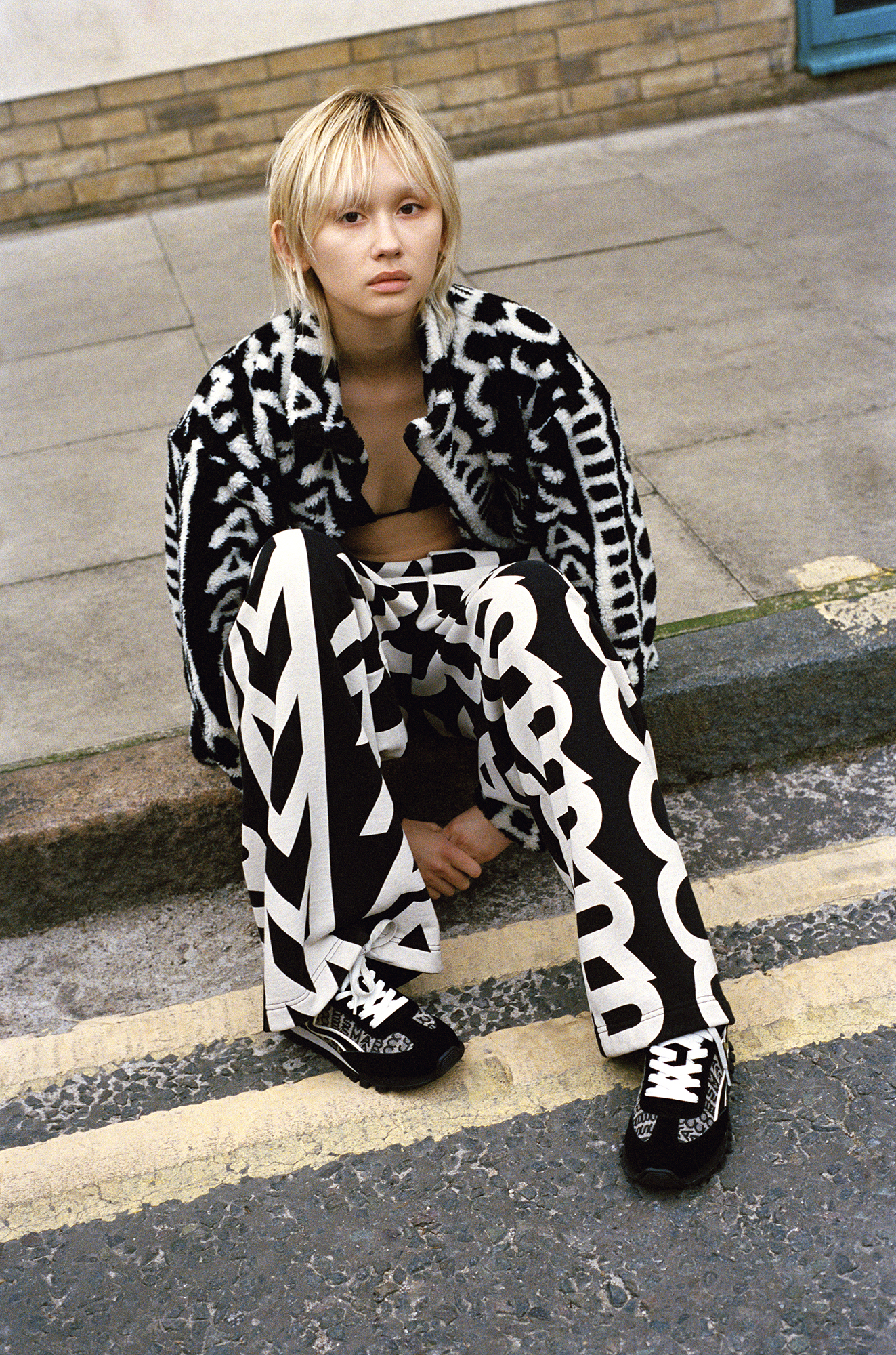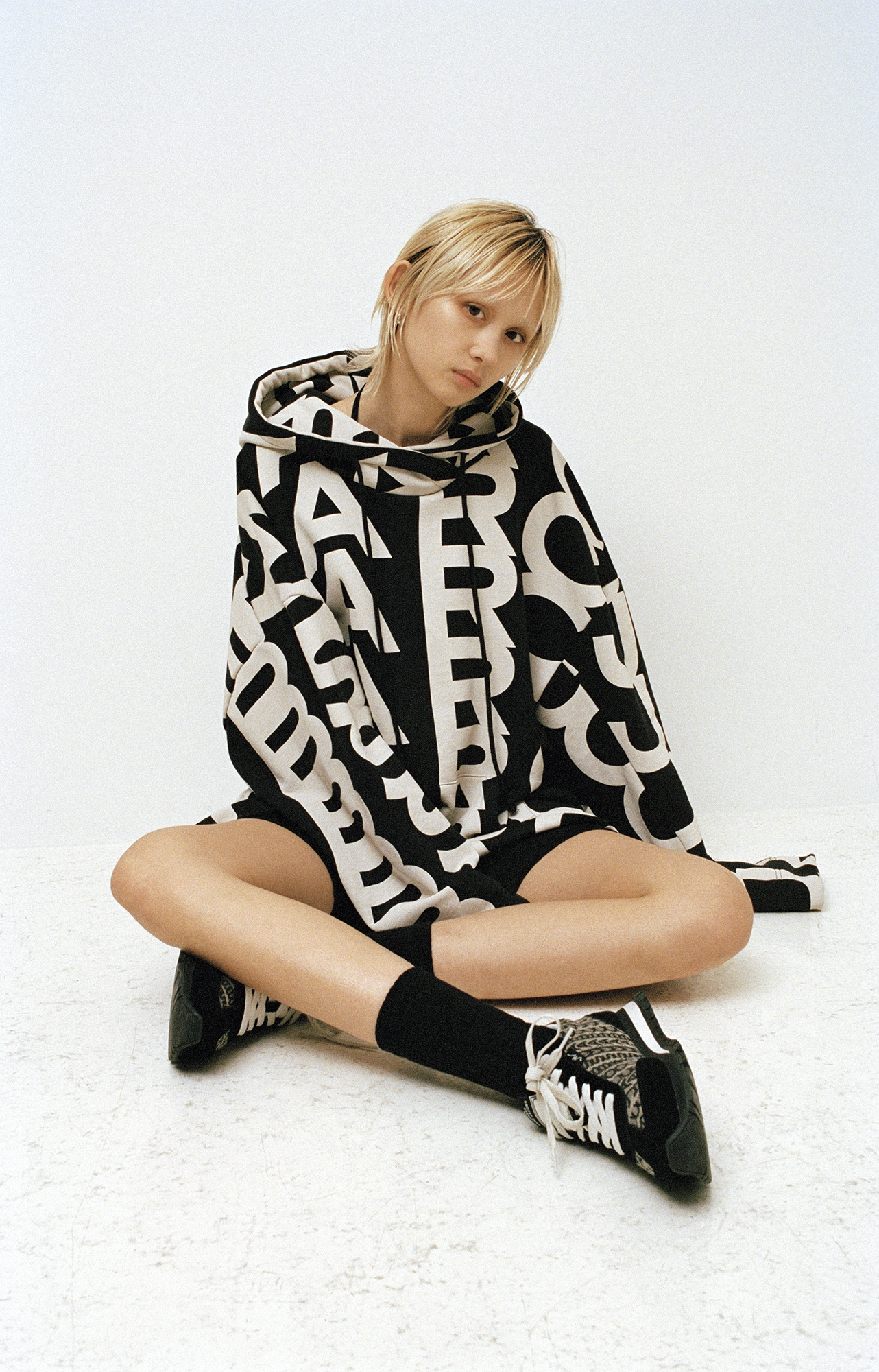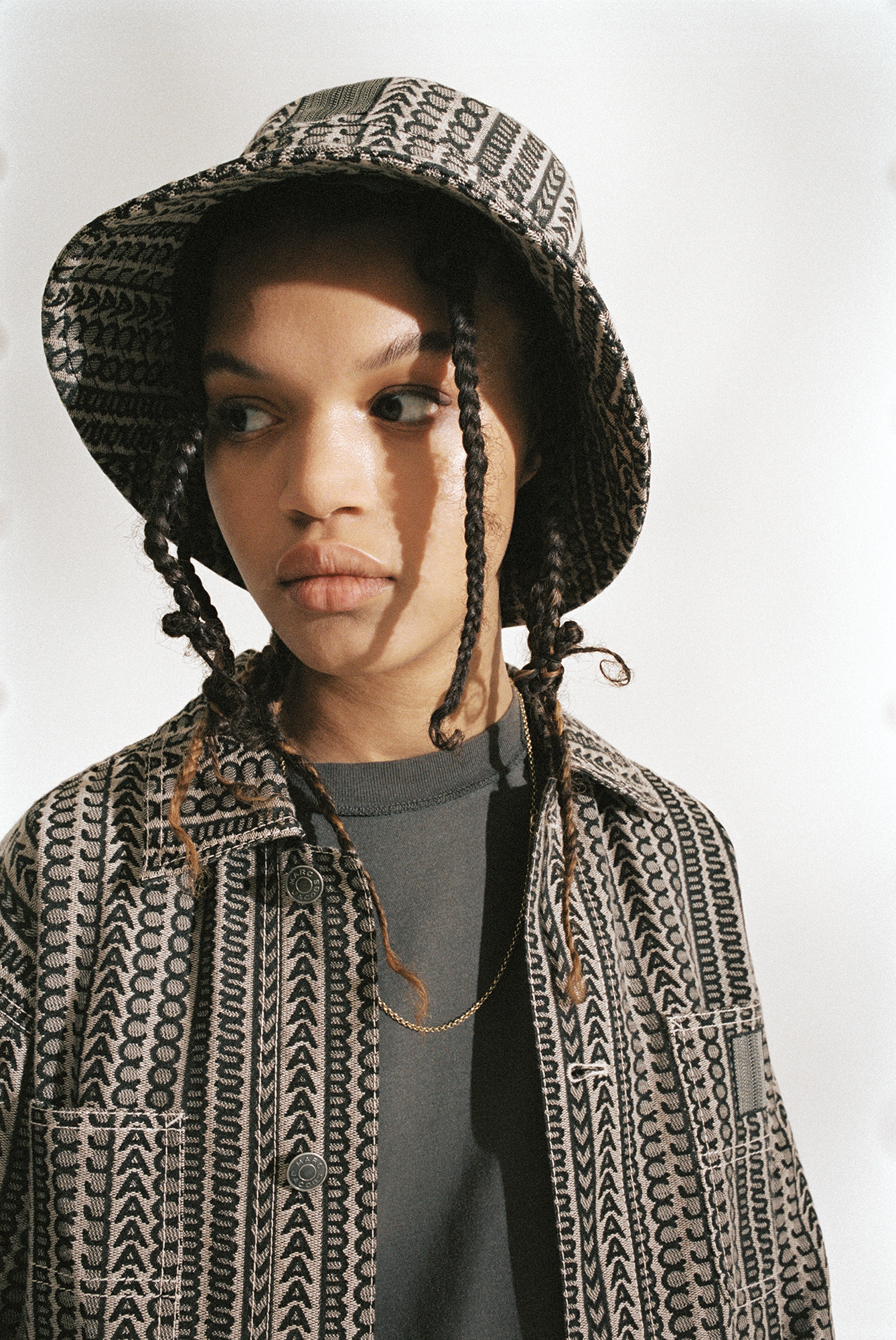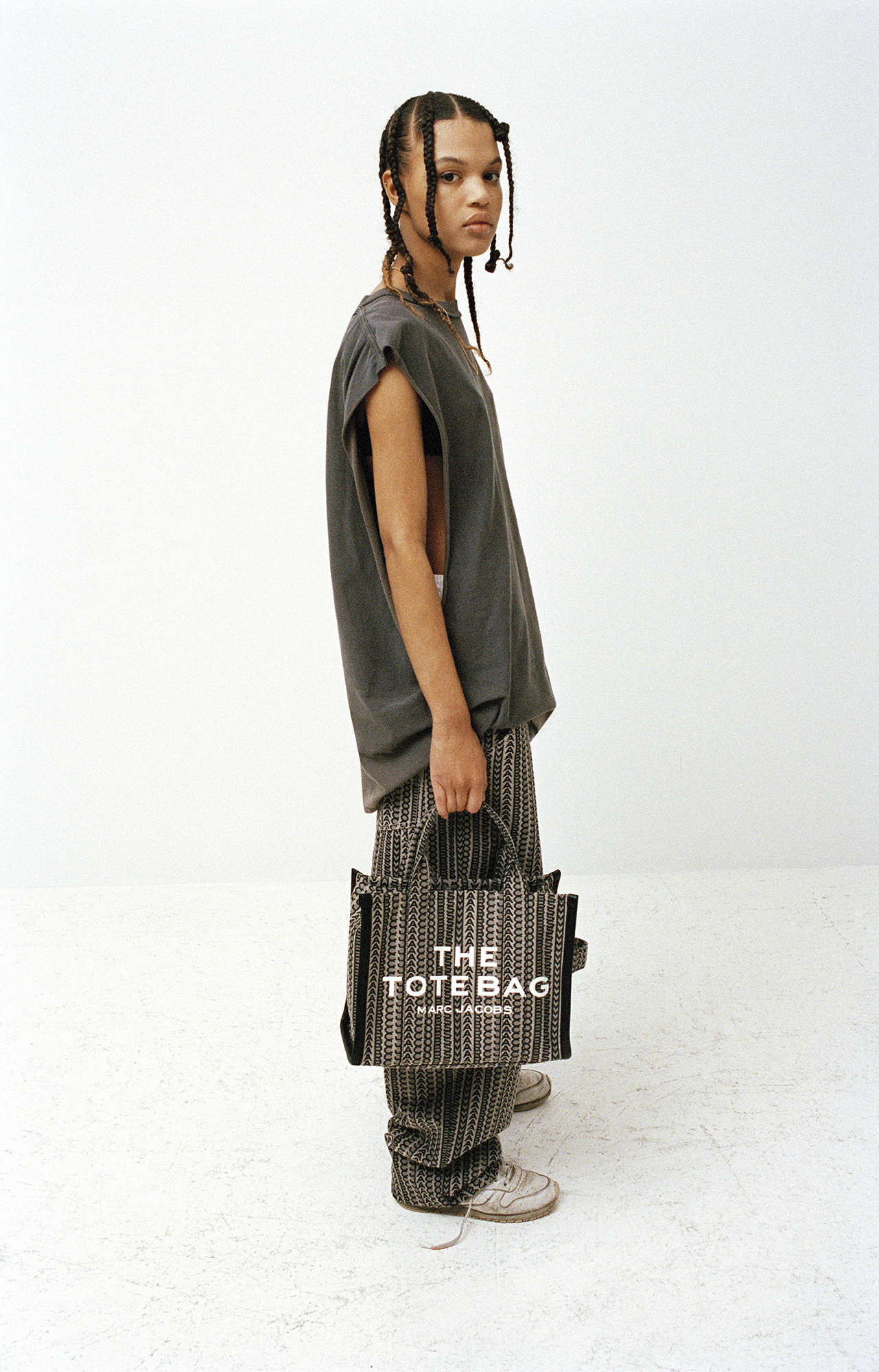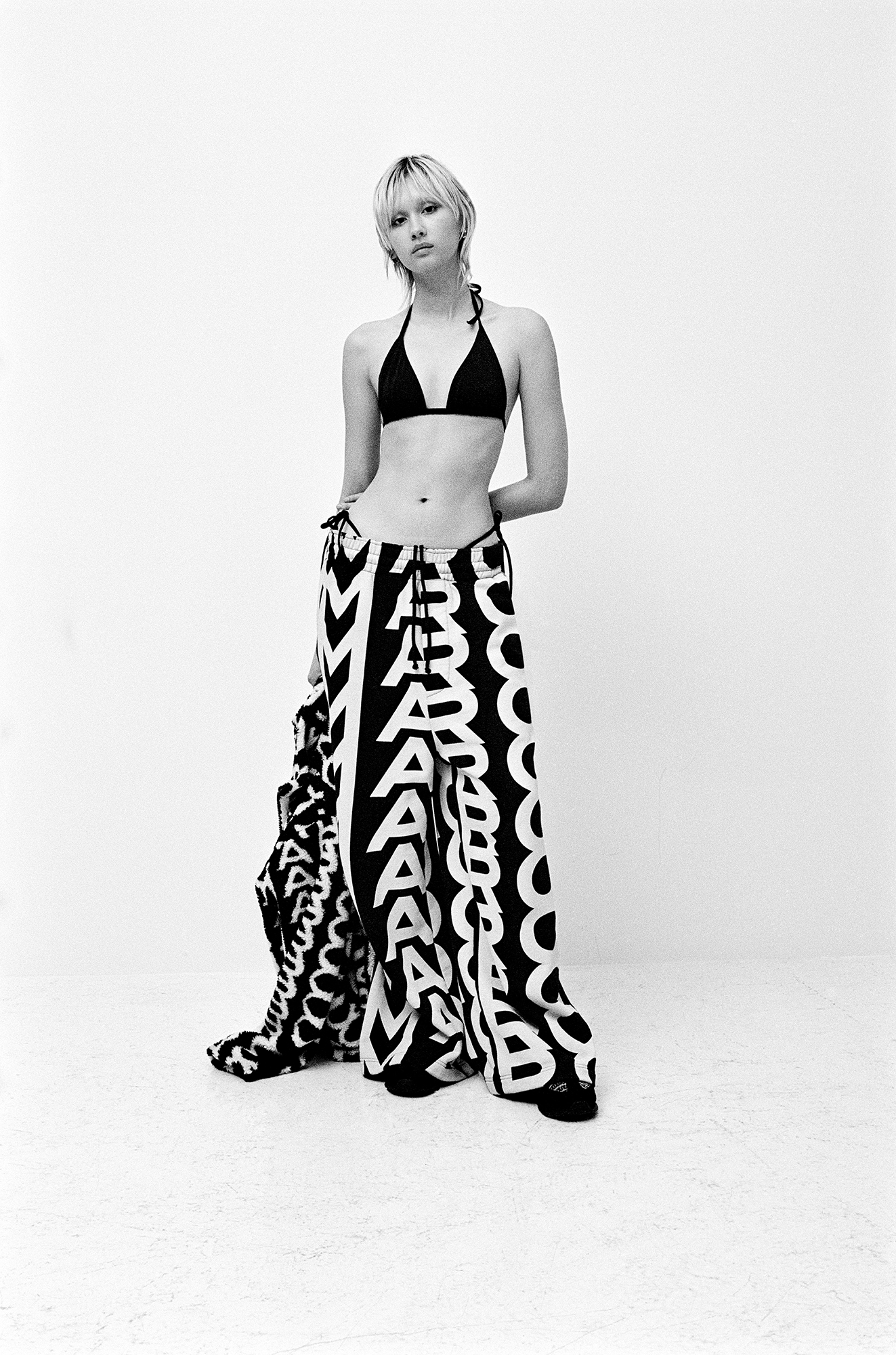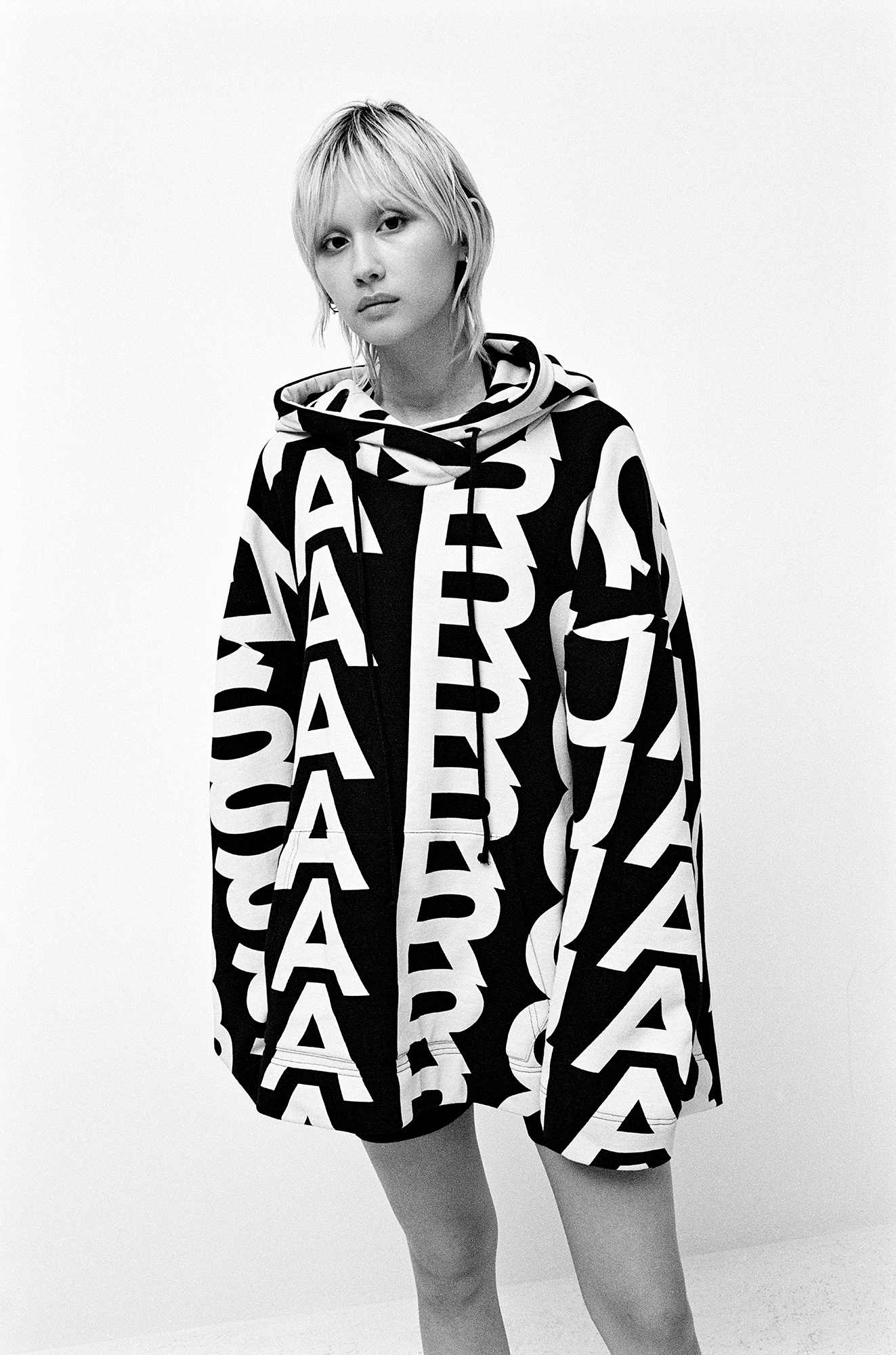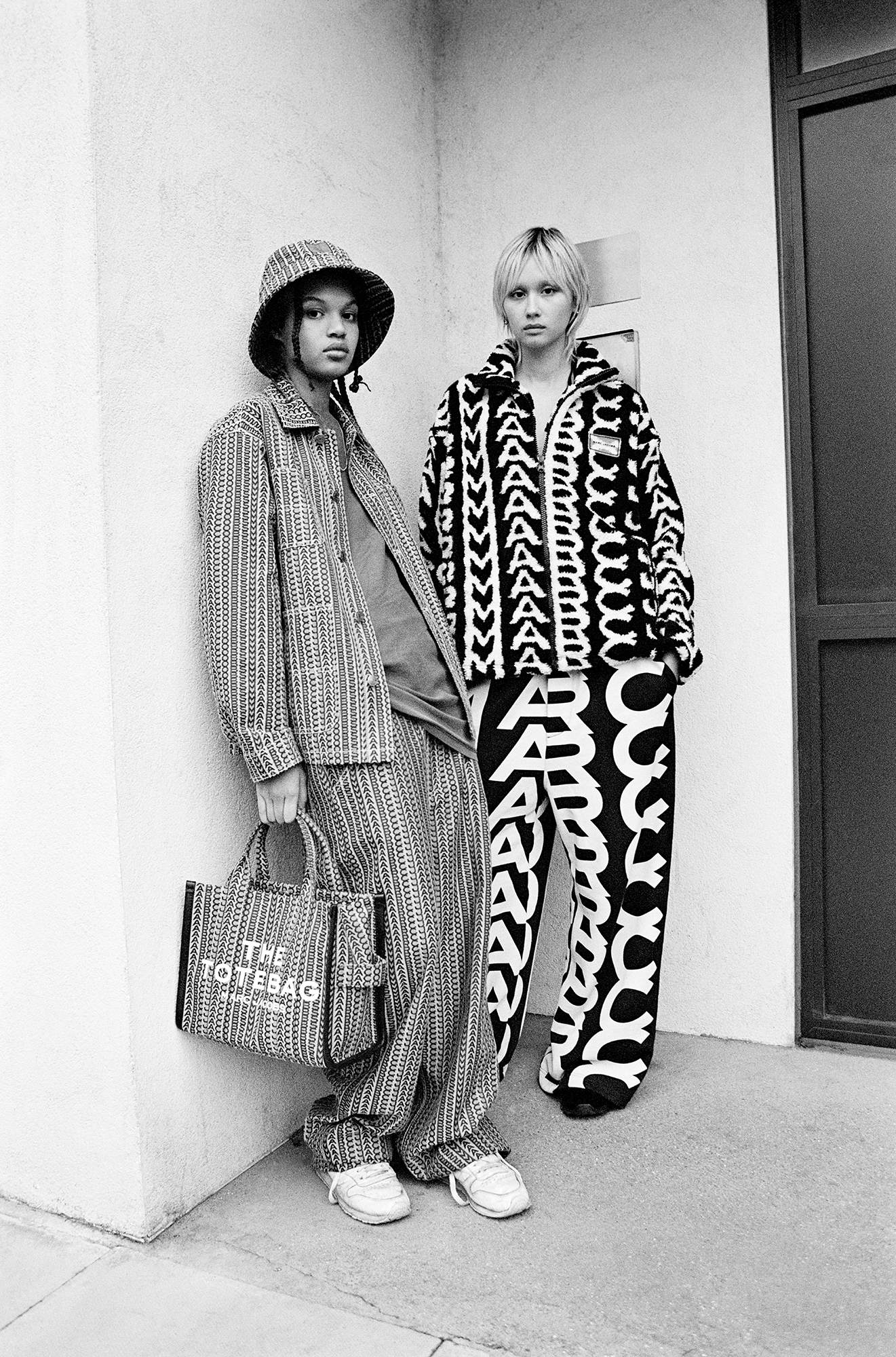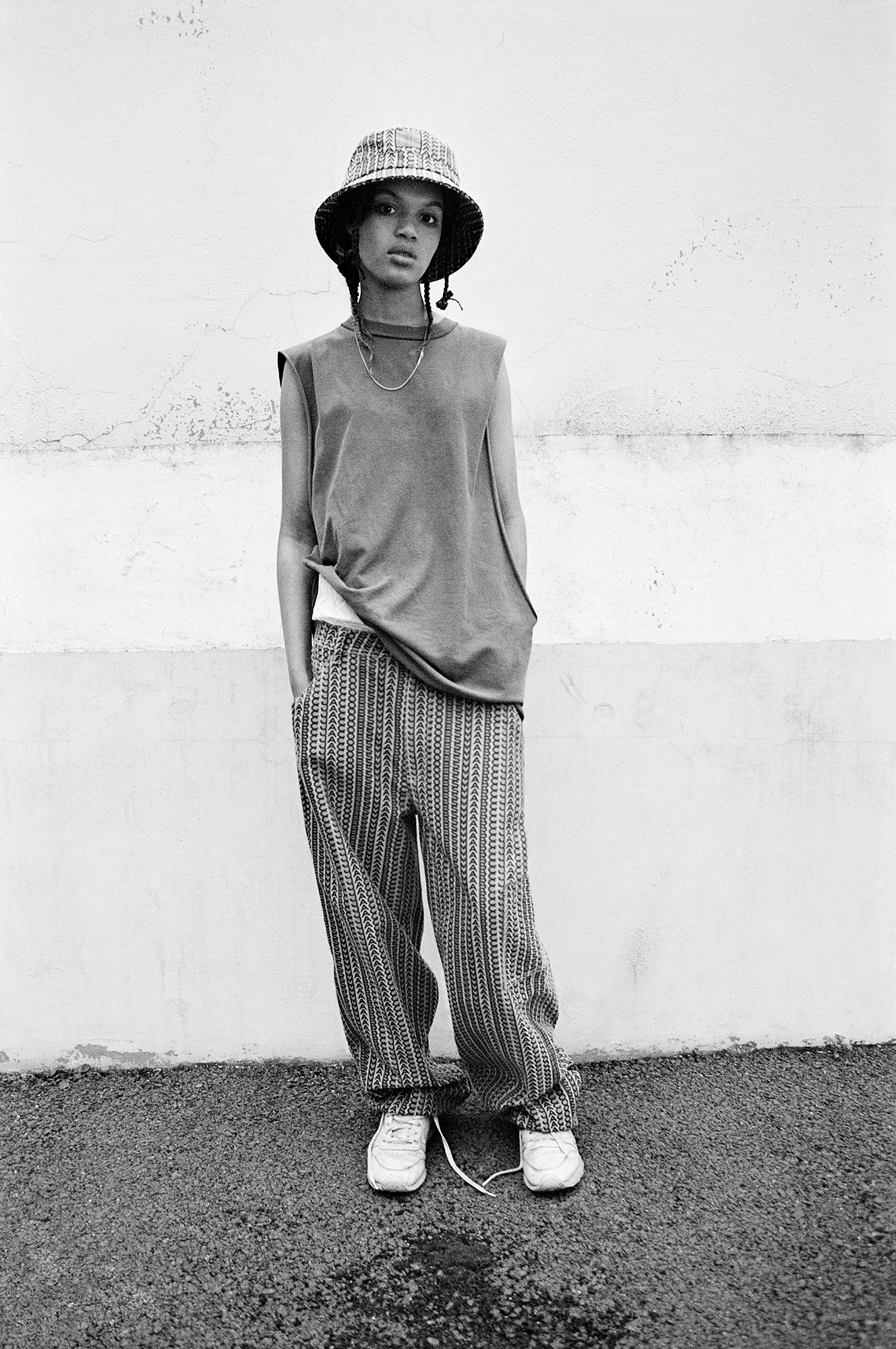 Credits
---
Photographer: Ian Kenneth Bird
Styling: William Barnes
Hair: Amidat Giwa at Bryant Artists
Makeup: Kristina Ralph Andrews at Future Rep
Manicurist: Lauren Michelle Pires at Future Rep
Creative: Yara Heine
Senior Producer: Laurene Mpia
Production coordinator: Beth Rubery
Casting: Irene Manicone at IM Casting
Models: Sashauna Newman at The hive & Lin Yap at Models1
Tagged: