Collage by Douglas Greenwood
McQueen skulls and Mulberry Alexas: an introduction to early 2010s style
Still chasing the Y2K wave? Girl, please! Here's our guide to living, dancing and dressing like it's 2012.
|
07 February 2022, 7:24am
Collage by Douglas Greenwood
Noughties nostalgia may be all the rage right now, but if you're reading this, then you're most likely someone who feels more at home ahead of the curve than right on top of it. While all those basic biddies fuss about trying to cop low-rise jeans and Blumarine butterfly tops, you've got your eyes trained on what's coming next – the answer, naturally, being the days of the early 2010s.
It was, admittedly, a confusing time. So to shepherd you towards the Do's of an era full of Don'ts, here's a handy guide to pulling off your own 2010s renaissance, from what to wear, where to be seen, and the music you should be listening to.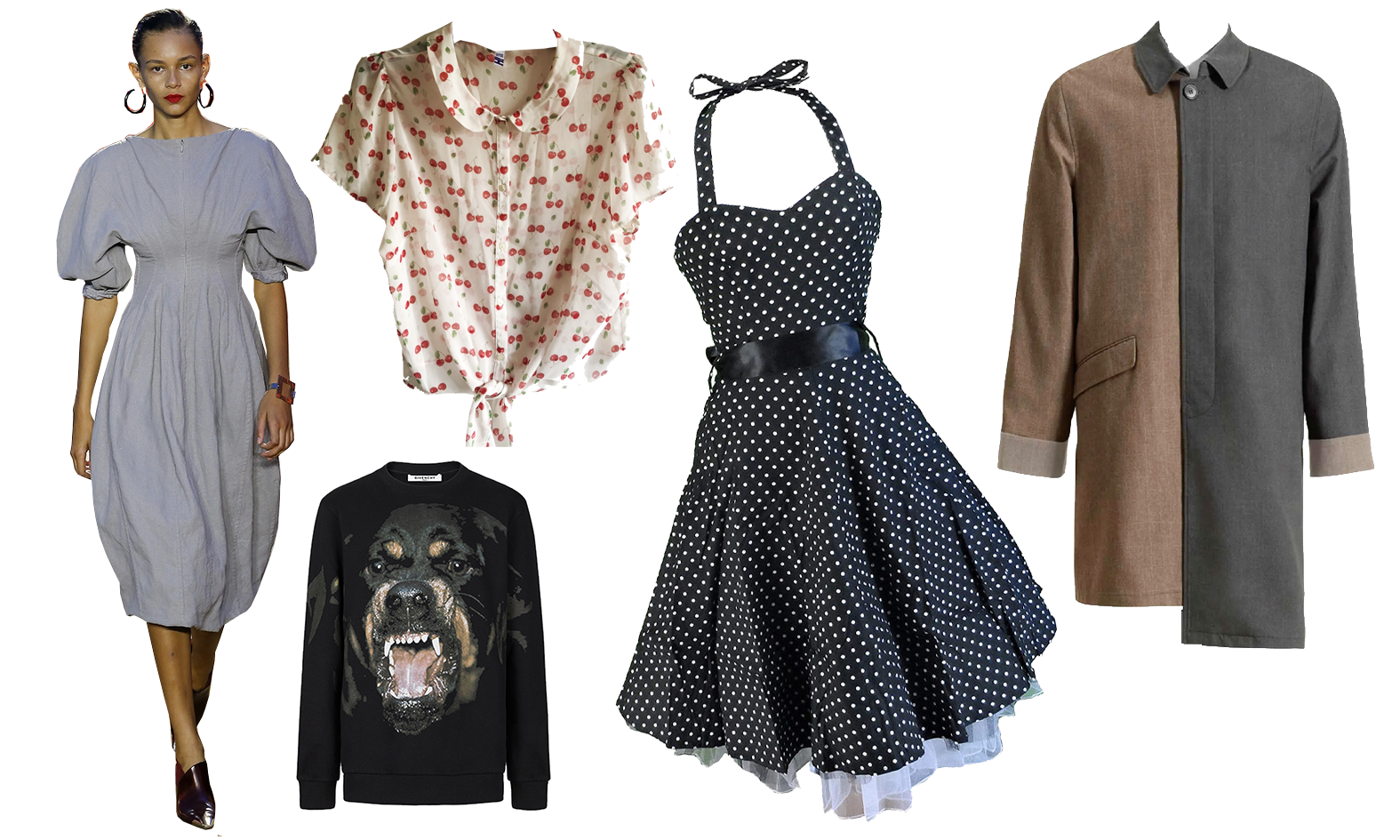 What to wear
The 2010s were a strange time for fashion, a sort of bridge between the hi-fi, futuristic vision of Y2K to an altogether more polished, more grown-up Millennials-entering-the-workplace look. At times, it was as slick as an Instagram filter and at others, it was as gritty as a sticky-floored basement club. If the 2000s were all about sci-fi sexiness and McBling, the decade that followed it was far more polarised between Philo-inspired pared-back discretion, Tumblr teen angst and bombastic peacocking, courtesy of Tommy Ton.
Sure, we all know that Philo's acute-accented Céline was a big deal — but ultimately it ushered in an era of sartorial division and fashion could be split into two camps: uber-luxe splendour and democratic mix-and-match. Sportswear became a major influence on high fashion, felt everywhere from the slip-on plimsolls popularised by Céline to the graphic Rottweiler-printed sweatshirts of Riccardo Tisci's Givenchy that could be found among many at Opening Ceremony. It all coincided with the rise of smoothie-toting athleisure, which went hand-in-hand with avo toast and food intolerances. Designers began to casualise the luxe (think nylon straps on leather bags and expensive hi-top sneakers) and elevate the mundane (crystal-embellished denims, a whole lot of feather trims; basically the dawn of 'demi-couture', whatever that means).
The biggest trend of the decade was the idea of 'democracy', even if it was a fallacy. Street style, documented by the blogs like The Sartorialist and Jak+Jil, as well as new social media platforms began to shape the extroverted way that we dressed — inspired by a new class of non-Hollywood celebrities and influencers. Digitally-enhanced graphic printing birthed a generation of designers. H&M's collaborations with the likes of Comme des Garçons and Maison Margiela resulted in people camping outside stores (and are worth sourcing on eBay today). And in the workplace, 'smasual', a cringe portmanteau for 'smart casual, came to define the corporate landscape — in fact, you can still see it alive and well in suburban real estate agencies and most female contestants on The Apprentice. You know, modest yet tight-fitting mid-length dresses, peplums (these were everywhere following Jil Sander's memorable SS11 collection) and peep-toe pumps. Tbh, it's a look that's ripe for ironic revival, if not satire.
On the other side of town, thrifting for vintage clothes became commonplace for a more jobless, ukulele-busking look — Williamsburg and Brick Lane offering two sides of the same coin — but unlike today, a time in which most of us are in search for cult designer items, the 2010s were marked by a more innocent quest for sartorial classics like 40s-style tea dresses, old furs, beaten-up leather jackets and classic Americana denim/boots/fringed suede. Just good ol' fashioned clothes! The idea was to throw it together with the ease of Alexa Chung, Florence Welch or Irina Lazareanu, pairing it with a floppy hat and laddered tights, maybe a pair of brogues. Voilà! There was also a kitsch rockabilly moment — think of anything polka dot, emblazoned with cherries, beehives and lots of eyeliner à la Amy Winehouse — sleaze meets twee. What brings all these girls together, though, is that they can all tell you where they were when they first discovered the work of Meadham Kirchhoff, the now-defunct iconic London label that served latter-day riot grrls. Look it up. If you're going to want anything from the decade, at least make it a veritable piece of fashion history.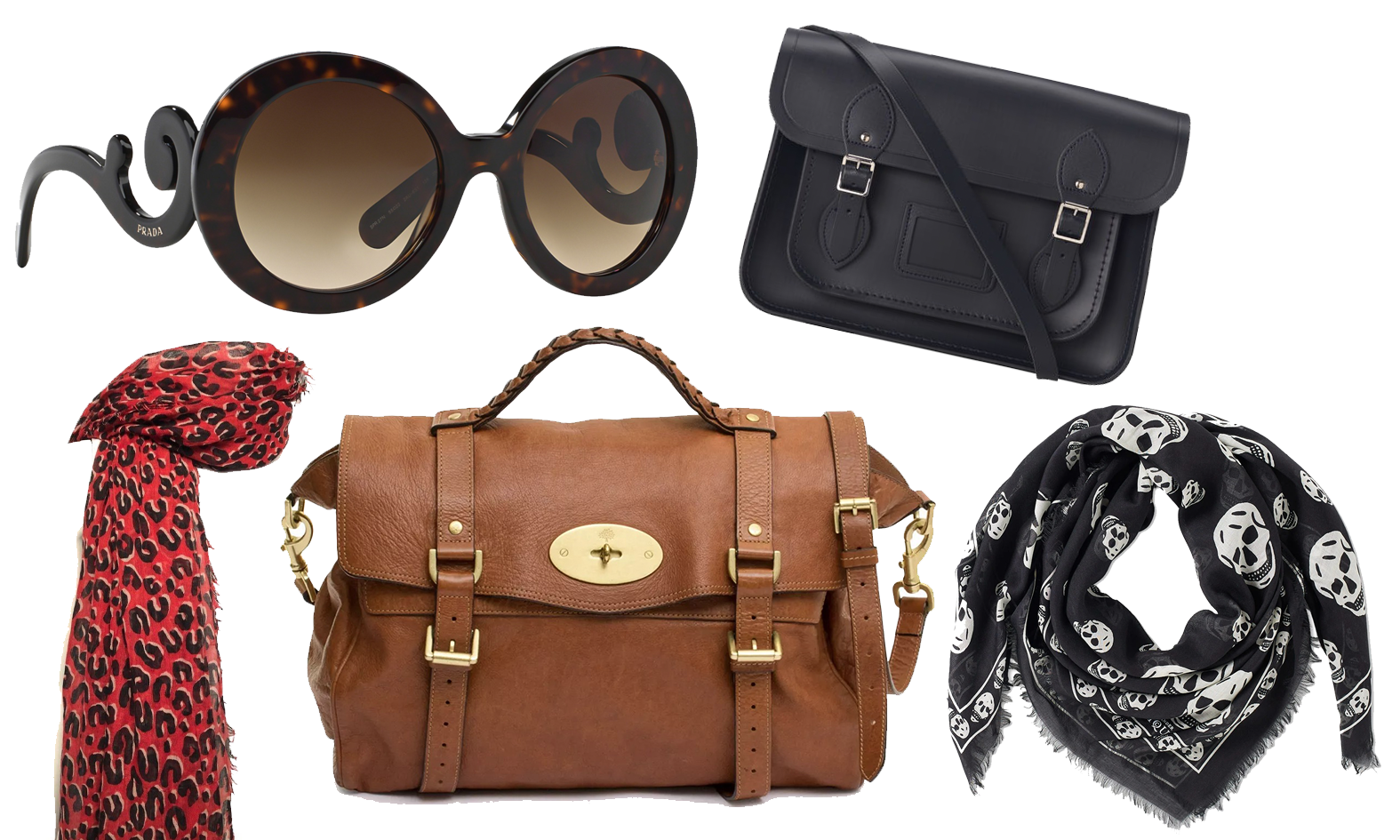 What to accessorise with
Why were satchels such a thing back then, you ask? Perhaps it was the advent of 'geek chic' — y'know: cardigans, big glasses, ironic tweeds and bookish brogues — or maybe it was the increasing importance of being hands-free with the advent of smartphones. Either way, they were the only thing we were carrying — or not. The Cambridge Satchel Company, which started from a woman's kitchen table, ostensibly became a global megabrand overnight and provided us with stiff leather satchels for that schoolyard look, which were always worn crossbody for that Girl-on-a-Pashley insouciance. On the other end of the market, Proenza Schouler's PS1 was the ultimate upmarket satchel, its supple grainy leather the source of desire for many a Gossip Girl fan — and in London, the Mulberry 'Alexa' was a worthy contender for the most lusted-after bag. To be honest, both are due a revival, simply because they were unencumbered by the trappings of time. No logos, well-made, and highly practical: what more could you want from a bag? Scarves were also a thing, we seem to remember. There was a time where no young starlet was seen without a neck hastily wrapped in Louis Vuitton's leopard Stephen Sprouse scarf, or Alexander McQueen's skull-print style. The latter is still available today — and due a comeback, surely, worn with a giant handbag, and perhaps Prada's bug-eyed 'Swirl' sunglasses.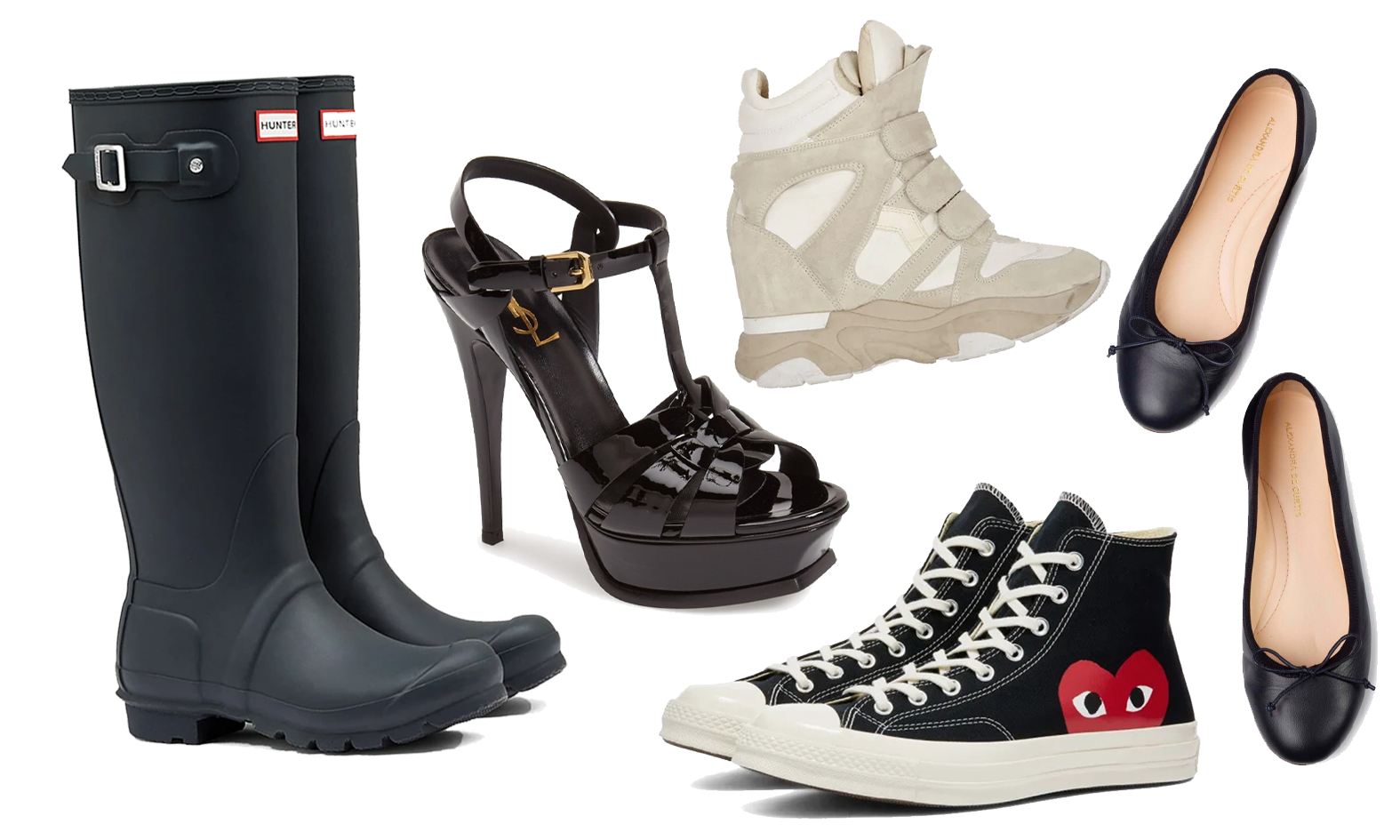 What shoes to wear
Back in 2010, ballet flats were seemingly the Esperanto of the footwear world — and you could tell what album you were listening to depending on how beaten-up and mud-scuffed they were. Beyond the ubiquitous models, however, this was a decade of footwear megastars. Isabel Marant's hi-top, puffy-tongued sneakers with a concealed wedge heel and velcro straps crystallised the moment when sportswear infiltrated high fashion's highest echelons. The original "ugly sneakers" — long before Balenciaga and Yeezy came onto the scene— were divisive yet hugely popular, beloved by every celebrity ever pictured in Us Weekly, with waitlists to rival Birkin bags. An equally beloved and altogether more classic pair of heels was Yves Saint Laurent's (as it was known back then) 'Tribute' heels. The disco-style strappy platform heels ushered in a vogue for more chunky heels after years of spindly, single-sole stilettos — a trend that repulsed Tom Ford, who defined the prior decade and once quipped that he thought it trashy for women to look like they're balancing on Oxford dictionaries. Ah, how times have changed! Also in that chunky — dare we say 'ugly' — footwear timeline, was the classic Hunter wellington boots, spurned by the everlasting memory of Kate Moss at Glastonbury circa 2005. Dr Martens, too, were the perfect way to 'toughen up' all those whimsical vintage dresses and artfully battered leather jackets, à la Alice Dellal. Fast forward to 2022, stomping boots and intentionally clunky footwear are de rigueur at every fashion house from Milan to Mumbai. Thank the 2010s!
For men, there were those Lanvin sneakers, with their patent leather toe caps and thin laces, which ultimately became a symbol of Silicon Valley success — you know, paired with crisp denim and a freshly-pressed unbuttoned shirt. They went from being a cool, clean style favoured by those in-the-know to becoming the bestselling item from the French brand, which was at the time under the helm of Alber Elbaz and Lucas Ossendriver, and eventually trickled down into high street stores where they can still be found today. Back then, in the early 2010s, a small red love heart with a pair of frowning eyes was also a telling cipher for the kind of person familiar with the menu of the Rose Bakery. Comme des Garçons' PLAY line was a way for guys to demonstrate their style credentials, without too much extroversion — and it hit its peak with a collaboration with Converse that could be found on the feet of every graphic designer proto-hypebeast for a good part of the decade. Sneakers, yes, but it was simpler times. Oh, how things have changed!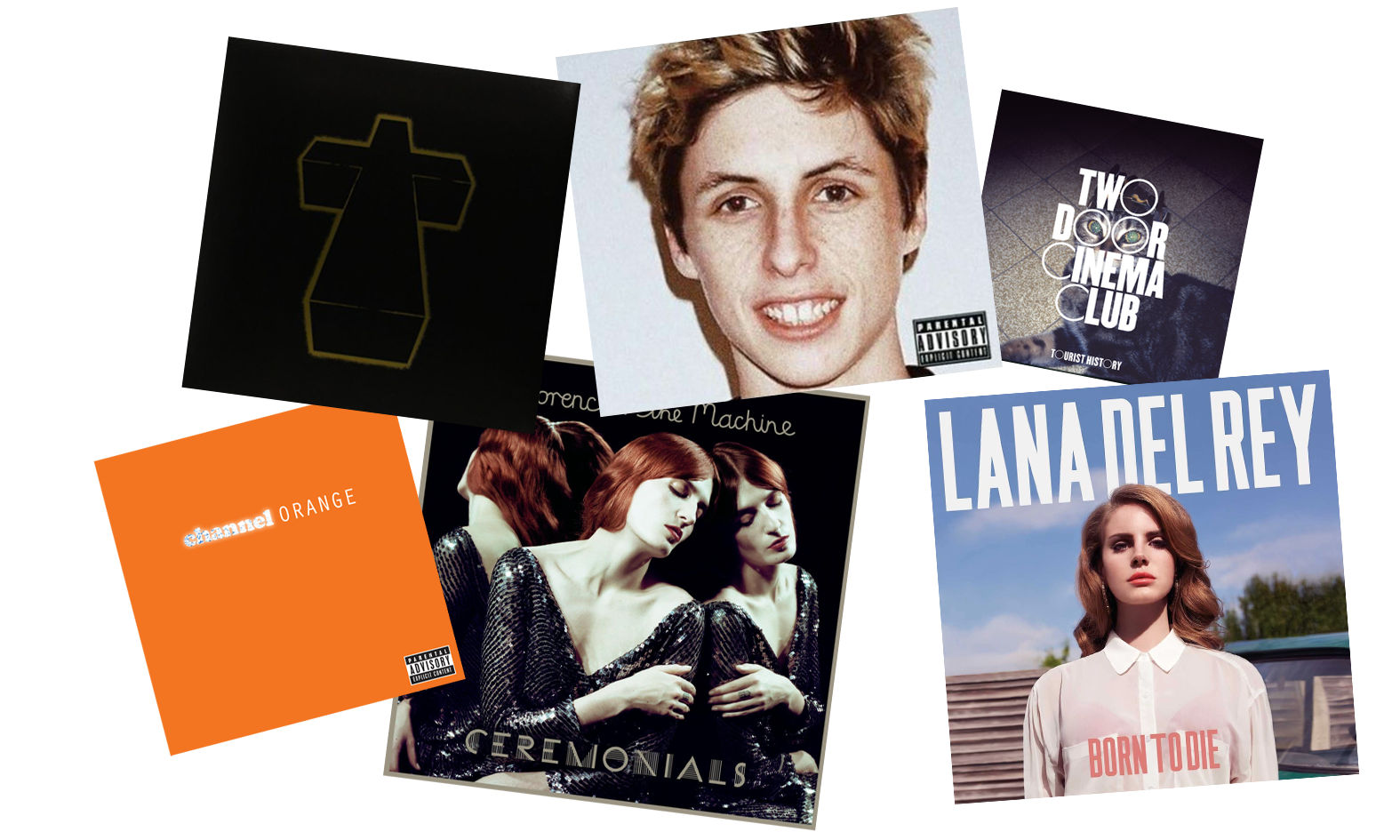 What to listen to
Dress up as much as you like, my dears, but that outfit's gonna need a soundtrack if you want to make it a full lifestyle. Luckily for you, the early 2010s was an era of sonic variety, with a veritable smorgasbord of sounds for you to choose from. If you, like all of us right now, feel like leaning full tilt into the existential angst that characterised the era, then all you need to do is blink back almost a calendar decade and reconnect with Lana Del Rey's mournful sophomore album, Born To Die! :) It wasn't all gloom, though – the twee revivalists among you have will be glad to hear that you have aural gems like Two Door Cinema Club's Tourist History and Florence and the Machine's Ceremonials to put on your flower crowns, close your eyes and make like it's Secret Garden Party 2012 to.
If you're more of a Reading and Leeds 2011 kinda gal, anything Odd Future is a must listen – not to mention Frank and Tyler's respective albums, Channel Orange and Wolf – as is crucifix-bearing French duo Justice, who put out their second album, Audio, Video, Disco in 2011. It basically sounds like how one of Saint Laurent's Hedi-era biker jackets feels. If you're after something with a bit more thump, throw it back to a time before when techno was still underground (well, not really, but it wasn't being played on Radio 1) with one of Berghain/Panorama Bar's legendary mix series – the early Hessle Audio mixes are well worth a listen, too.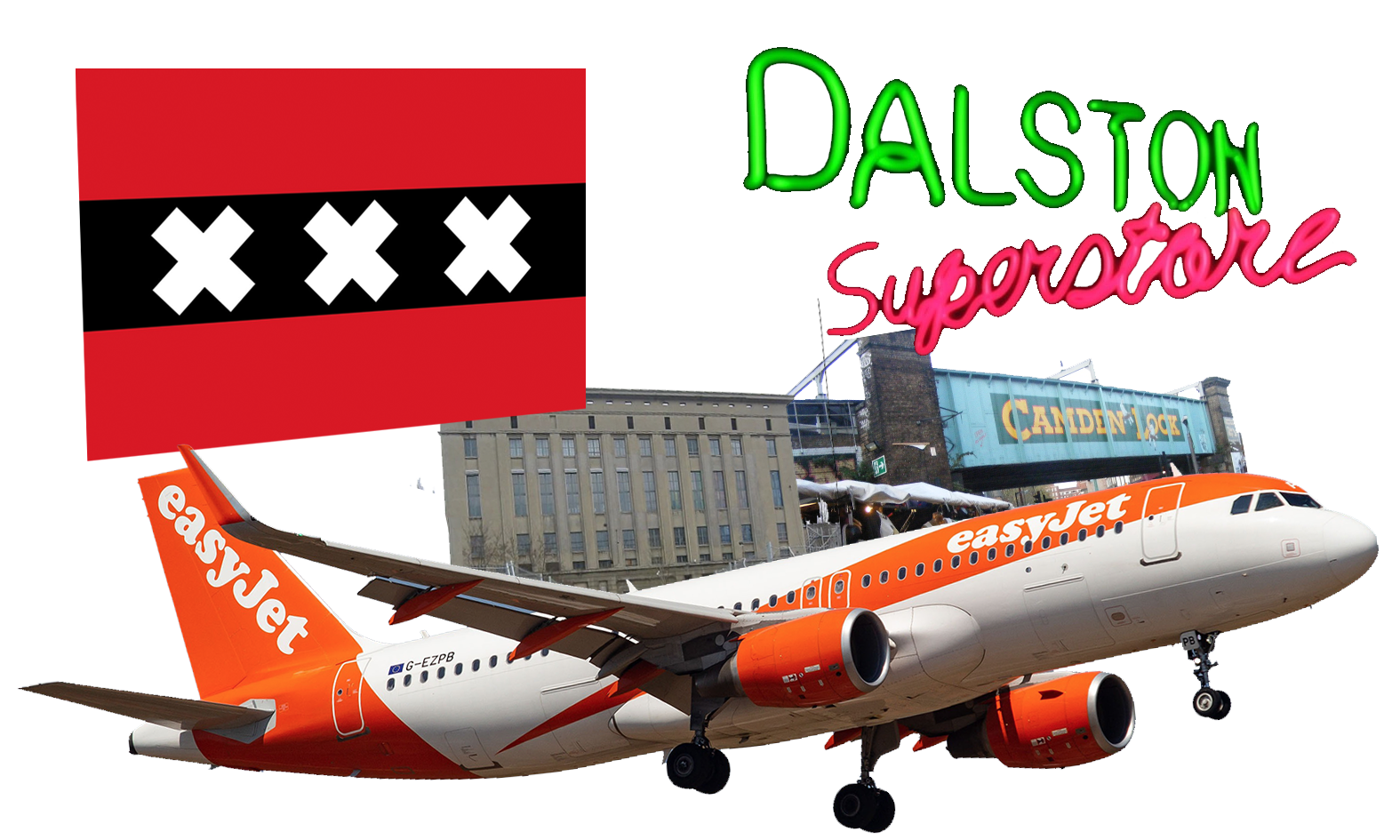 Where to go out
What's a look without somewhere to wear it to? Obviously, where you go out is kind of ruled by the camp you fall into above, but if the early 2010s was about anything, it was partying like 'Corona' was just a Mexican beer with a wedge of lime jammed in the top.
Granted, this is a pretty London-focussed list, but where better to head to than the spiritual home of indie? Camden's a solid first stop for your pilgrimage, home to the legendary market, the Amy Winehouse statue, and dreadlocked Spanish punks trying to sell you oregano. And, back in the day, was just a stone's throw from Lily Allen gigs at Koko and student nights at the Scala.
For a full-throttle immersion in 2010s night culture at its most fabulously wretched, head to Dalston. Though many may say that the north-east London neighbourhood is fast becoming its sanitised neighbour to the south, Shoreditch, but with fewer nice shops, between 2010 and 2014, Dalston by night was a fashion show and Kingsland Road was its runway. Though some of the most, uhm, memorable spots are no more (pour a Red Stripe out for Efe's), there are enough still about on the sick-puddle strewn strip – The Haggerston, Ridley Road Market Bar and E8's veritable grande dame, the gay bar that basically triggered the neighbourhood's nocturnal renaissance, Dalston Superstore.
Speaking of iconic East London queer spots, the early 2010s were basically their last days of Rome. As late as 2015, it was a place where Chariots Spa locations outnumbered public libraries, wide-eyed twinks would flock to East Bloc and Metropolis in their droves, and countless stories would spill out of the George & Dragon about you-know-whos and you-know-whats. Though all of these places have since fallen prey to property developers, there are still a couple of boltholes where you can go to relive the spirit of those glorious days. The Queen Adelaide has done a fine job of plugging the gap that the George & Dragon left in its wake, as has The Glory close by.
Of course, London wasn't the only place where the 2010s happened – whether at Motion in Bristol or The Warehouse Project in Manchester, The Arches in Glasgow or a campy night out in Brighton, it was an age of having it large. That spirit was also exported with the dawn of Easy-Jetsetting, with party-lovers hopping on cheap flights and Interrail trains to swarm Amsterdam coffeeshops, Berlin techno clubs and Barcelona sangria bars – granted, often much to the chagrin of the people who actually lived there. While we'd recommend steering clear Brits-Abroad loutishness, nothing says early 2010s party-girl quite like a Ryanair city-break.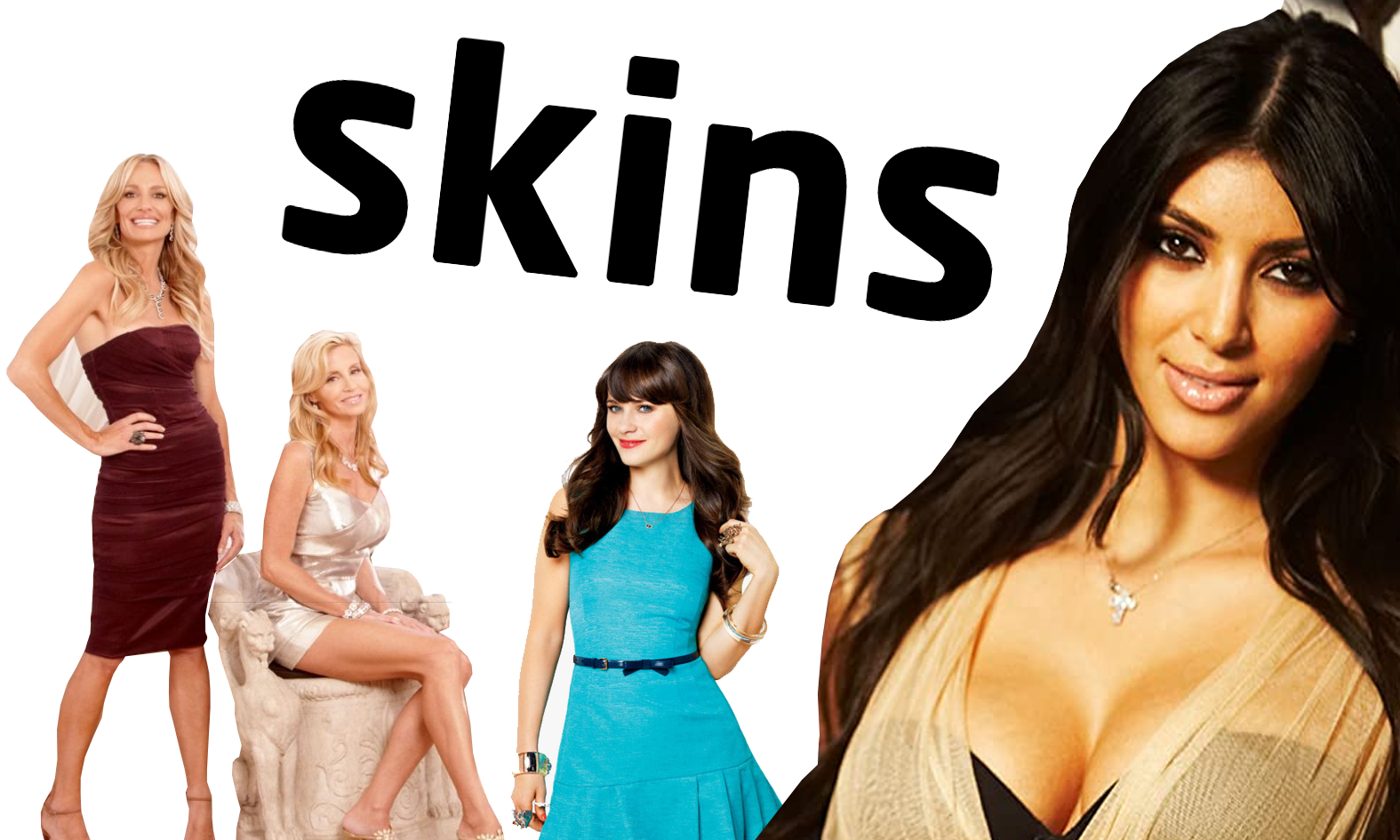 What to watch
To really get a feel for what things were like in any given time or place, there's nowhere better to look than the screen. And, for the early 2010s, there's little better place to start than Skins. Ok, sure, the scuzzy British teen drama technically debuted in 2007, but its cultural magnetism only strengthened between the start of the decade and the airing of the final episodes – as proven by the totally horrid MTV remake and the recent TikTok revival of Effy Stonem. Stateside, you've also got pop-cultural masterpieces like Gossip Girl (if the remake isn't convincing you, then now's the time to go back and watch the OG in all its problematic glory) and 90210 – essentially its Californian mirror image.
If you've recently browsed Depop for Peter Pan collar tops, then Zooey Deschanel's insufferably perky sit-com New Girl would probably be a good place to look for fitspo – I mean, she's basically a living patron saint for the twee revolution currently underway. To be honest, though, perhaps the most iconic watching of all from the era is trawling the archives of the reality shows we now consider an integral part of pop culture. From watching Gigi take her very first steps on the catwalk to the early days of Kimye's courtship, shows like the Real Housewives and Keeping Up With The Kardashians offer crystalline insights into what it meant to live and dress in the early 2010s.