A third season of You is coming
As everybody's favourite fictional serial killer, Penn Badgley will step on your neck once again.
|
15 January 2020, 10:46am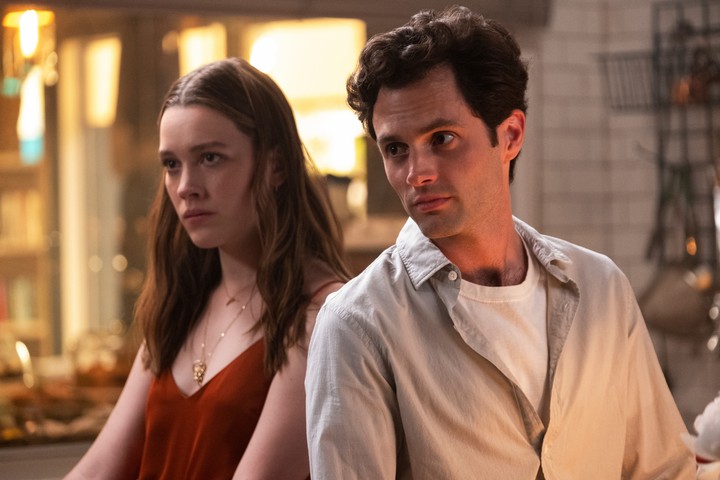 Netflix
Just when you thought you'd had your fill of fit murderous stalkers, Netflix have done it again! Yup, season three of everybody's favourite new binge-watch You has just been announced, and fans, quite frankly, couldn't be more excited about it.
The dangerously sexy psychological murder mystery show -- based on the books by author Caroline Kepnes -- has quickly become a cult obsession. Since the second season dropped on Boxing Day 2019, the internet has been fawning over Will Bettelheim fka Joe Goldberg (or at least the man who plays him, Gossip Girl's Penn Badgley).
It's clear the online hype has translated into big viewing figures too, as Netflix wasted no time in commissioning the third series -- just 20 days after the second dropped. Though we don't have a solid idea of how the show might progress from where it left us (don't worry, no spoilers), it's set to be an even deeper dive into the twisted psyche of Joe Goldberg.
Rumour has it that the plot will be based on the as-of-yet unfinished third and fourth novels in Caroline Kepnes' book series, which will follow Joe into his adult life as a family man. Penn will, of course, reprise the role, alongside Victoria Pedretti, who plays Love. As for the rest of the cast, we'll have to wait until shooting kicks off to get final confirmation on who's made the cut. But come 2021, when the series drops, expect surprises: "One of my favourite things to do is bring back a dead person to haunt you," the show's executive producer Sera Gamble has said. "So the door is wide open for everybody's favourite characters."